Are you looking for the best online colleges and universities for a bachelor's degree? Then you've come to the right place. The College Consensus ranking of the Best Online Colleges & Universities is the most comprehensive and well-rounded ranking of online schools for bachelor's degree online programs available anywhere.
Let's face it, online college education has come a long way. While predatory, unscrupulous online "colleges" once threatened to make online degrees a punchline, today the most prestigious colleges and universities – from the Ivy League to research giants like MIT and Stanford – offer 100% online programs. The best accredited online colleges for undergraduates are some of the best colleges, period.
Earning your bachelor's degree through an accredited college online offers busy working professionals a viable option. Especially if they want to earn their online degree while continuing to work. Online degree programs offer affordable options and unmatched convenience. When compared to their brick-and-mortar counterparts, the cost can vary dramatically. The flexible scheduling allows working professionals to earn their degree at their own pace, on their own time. Online classes can be asynchronous (accessible on the student's schedule) or "live sessions" that take place simultaneously with an on-campus class.
How We Ranked the Best Online Colleges and Universities
College Consensus rankings combine the results of the most respected college ranking systems with the averaged ratings of thousands of real student reviews from around the web to create a unique college meta-ranking. This approach offers a comprehensive and holistic perspective missing from other college rankings. Visit our about page for information on the rankings and review sites included in this year's consensus rankings.
Our ranking of Best Online Colleges & Universities features the top consensus-ranked schools offering at least three fully-online bachelor's degree programs, based on National Center for Education Statistics (NCES) data.

How Credible Are Online Programs?
The online education process required to accredit a college or university includes an intensive investigation by a federally recognized accreditation organization. The U.S. federal government hand-picks these associations and gives them their stamp of approval. With the authorization bestowed, these councils then evaluate the credibility of an entire school or just a specific program. Accreditation associations follow strict requirements to determine the answer to the question – How credible are online degrees? When an institute of higher learning meets (or surpasses) the established, rigid accreditation standards, the government-sanctioned councils receive authorization to issue an accreditation to the school or a program.
Accredited online degrees are available in many fields of study from several of the top colleges and universities. The best online programs are evaluated from differing perspectives, by a diverse set of industry experts (according to each national publisher's choice of methodology), then aggregated here on College Consensus. Online schools are ranked in descending order of their 2022 College Consensus score. Prospective students should also consider other metrics when choosing a distance learning program. These include: just how affordable the school is, how convenient and accessible the online program is, and, the overall reputation of the school and/or the degree program. Students are advised to take the time to define their education goals, their scheduling needs, and their career aspirations before they begin to narrow down potential online degree programs of interest.
When you're considering going to school, your schedule or current situation may not allow you to go away. Many people ask why get an online college degree, but there are a number of online college programs available that can accommodate these needs.
There are a couple of things to consider when choosing an online college:
Does the online college have your major?
Make sure the program and all classes you need are offered online.
Look at the fees and admission requirements.
Compare with other online colleges.
Find out their financial aid policies.
Research the faculty.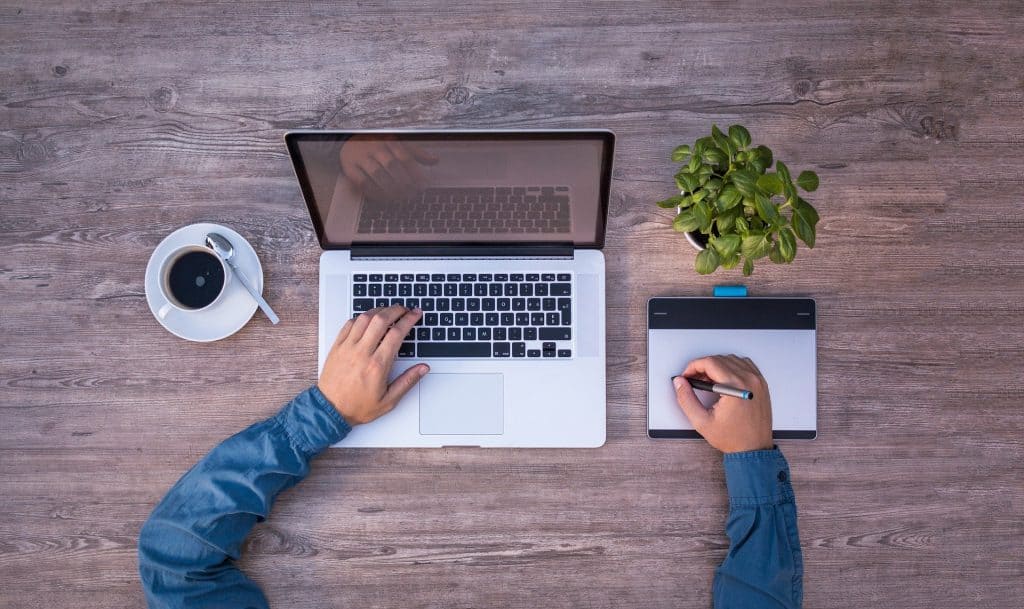 Why Does Accreditation Matter for Online Colleges?
If you go through an online degree program that is not accredited, your online degree may be viewed as worthless. If your major is one that also needs to be certified or licensed, they will not accept credits from a program that is not accredited. Additionally, employers may frown upon degrees obtained from colleges that do not have accreditation.
National vs Regional Accreditation
While many people may just think about a school being accredited, there is a huge difference between national and regional accreditation. Regional accreditation is for a specific region in the country and may not want to accept transfer credits from nationally accredited institutions. There are six regional accreditation agencies:
Middle States Commission on Higher Education
New England Association of Schools and Colleges
North Central Association of Colleges and Schools
Northwest Commission on Colleges and Universities
Southern Association of Colleges and Schools
Western Association of Schools and Colleges
National accreditation schools are usually for-profit and have technical, career, or vocational programs. They offer accreditation to schools that focus on religious education or career. These schools also generally accept credits from other designated nationally accredited schools as well as regionally accredited schools.
Individuals pursuing an online degree program will be able to determine the best one by doing the research. That means looking carefully at the online degree program, reading all the online course descriptions, speaking with a counselor, looking at credit transfers, how well the technology is, and their support. These areas will give you a broader picture of whether the school is one that will be a good fit. Looking at a ranked list of the best online colleges to compare each one can help with your selection process.
How Much Do the Top Accredited Online Colleges Cost?
Online programs are very popular, with more people choosing online education to further their careers or attend colleges or universities that may have otherwise been unattainable. Depending on the program, online college may be cheaper than a traditional program making it an even more attractive option. Costs vary depending on the school and program, so it is very important to look at all the costs associated with the online degree. While the tuition and fees may be the same in some instances, personal expenses will not be a factor. Some colleges do have technology fees based on the materials students receive. This should be helpful for prospective online students who are wondering how much does it cost to get an online degree.
It does not really matter if an online student is in-state or out-of-state, but there are some schools that will charge an in-state tuition rate for their online degree program. Even with students in-state, the college may choose to charge an online tuition charge. Speaking with the admissions counselor and financial aid personnel will help determine whether an out-of-state charge will apply for all online students.
Paying for an online degree is almost the same as paying for a traditional degree. The online student should fill out the Free Application for Federal Student Aid (FAFSA) to determine whether they qualify for grants and loans. If the student works, asking the employer whether they have a tuition reimbursement program can help offset additional costs. Students should apply for tax credits and use any Veterans benefits that may be available. There are tons of scholarships out there that can also help pay for an online degree. The financial aid person at the college should be able to assist with this process.
Beyond being convenient, online schooling provides opportunities and flexibility for students who have other things going on. Online schools give you choice even if you live across the country. Online classes work around the student's schedule, allowing them to have a job, take care of children, or learn at their own pace. Students who choose online schooling also build a network of colleagues they can tap into well after those classes are over.
One of the most convenient things about online school is not having to go anywhere. Students can learn from the comfort of their home, or anywhere they have a remote connection. Open scheduling helps solve the challenges of life, and it saves time and money. With online colleges, students are exposed to instructors all over the world they would not have access to. Guest lecturers and the top professors are the norm. Online education also provides different ways of testing and is very effective for students who can learn in a technology-based setting.
How Do Online Colleges Work?
Students log into the school's online portal to access teacher lectures and online class materials. There, the students are also put into groups when needed and have a chance to interact with other students via the discussion board. Virtual lectures are at a set time each week. The beauty of online classes is that they take the same time and have the same assignments that occur within the traditional classroom. As long as the student logs into the class and participates as required by the professor, they will have a good chance of passing the class if their grades are up to par.
An online degree has the same learning requirements as a traditional degree in a different setting. The quality and level of education are not diminished. This type of learning style just offers flexibility and convenience to students who may have other obligations that interfere with them attending classes at a brick-and-mortar institution. Students attending accredited online colleges go on to have lucrative careers just like individuals who sat in a classroom. The learning style is different, but the degree is the same.
Will a Degree from an Online College Help Me Make More Money?
The pay scale for most workers depends upon a host of factors that include one's experience, background and work-specific factors. However, one's educational background is likely to be one of the most important determinants that holds the key that opens the doors to increased responsibilities and compensation. Even if the diploma you hold is from one of the top online degree programs, you may only realize a significant bump in salary if the degree you hold is related to the job you are applying for. The higher the degree you attain, the higher the salary.
Graduates of top online degree programs find job opportunities where there once were none; salary amounts that far exceed their current pay scale. Undergraduate online programs are the first step towards a more advanced degree that will ultimately, provide leadership opportunities in the industry of your choice. It is best to match an online degree program with a student's salary and career objectives.
What About Accelerated Online Bachelor Degree Programs for Working Adults?
Working professionals must earn their online degree in a way that allows them to continue to receive a paycheck, and to continue living their preferred lifestyle. Accelerated Bachelors Degree programs for adults are designed for working learners to quickly learn new skills that will help advance their career and improve the salaries earned.
Accelerated bachelor degree programs for working adults essentially condense coursework that is typically covered in four months, into five through eight-week semesters, depending upon the density of the material taught. Accelerated bachelor's degree programs are a great option for working professionals who prefer to focus on one course each semester. Fast track online programs typically require students to attend classes year-round. This is one of the ways that allow students to earn their degrees quickly.
Related Resources:
Fastest Online MBA Programs
Guide to Online Communication Degrees