Accredited online colleges in Kentucky can offer several different populations of students the opportunity to attend university when they might not otherwise be able to. Some of the most important underserved student populations who have educational opportunities due to online colleges include working adults, non-traditional students, and rural citizens. Of these three populations, there are an especially large number of two groups of students. There are many working adults and many rural citizens who end up attending online college in Kentucky.
Kentucky is still a largely rural state, and students in these areas may have trouble making it to traditional campuses. Online colleges offer them the opportunity to get a university education without having to drive an hour or two to get to the nearest traditional campus. Online colleges in Kentucky are also vital for working adults. Working adults generally can't attend traditional classes due to their work schedule. Online education is very flexible, with tasks that can be completed by various different times. This allows working adults to get a college degree and advance their educational achievement without having to figure out how to go to a traditional campus.
Ranking the Best Online Colleges in Kentucky
Pulling together the College Consensus ranking of the best online colleges in Kentucky began with all the Kentucky colleges and universities with Consensus Scores – an aggregate of student reviews and published rankings from a variety of sources. To qualify, schools must have a Consensus Score and at least 3 fully online degree programs. Schools are presented in Consensus order.
If you're interested in traditional campus-based schools, check out our ranking of the Best Colleges in Kentucky. You can also find out more about college financial aid with our list of the Top Kentucky Scholarships.
Number of online programs
14
Number of online programs
6
3
Campbellsville University
Campbellsville, KY
Number of online programs
28
Number of online programs
16
Number of online programs
25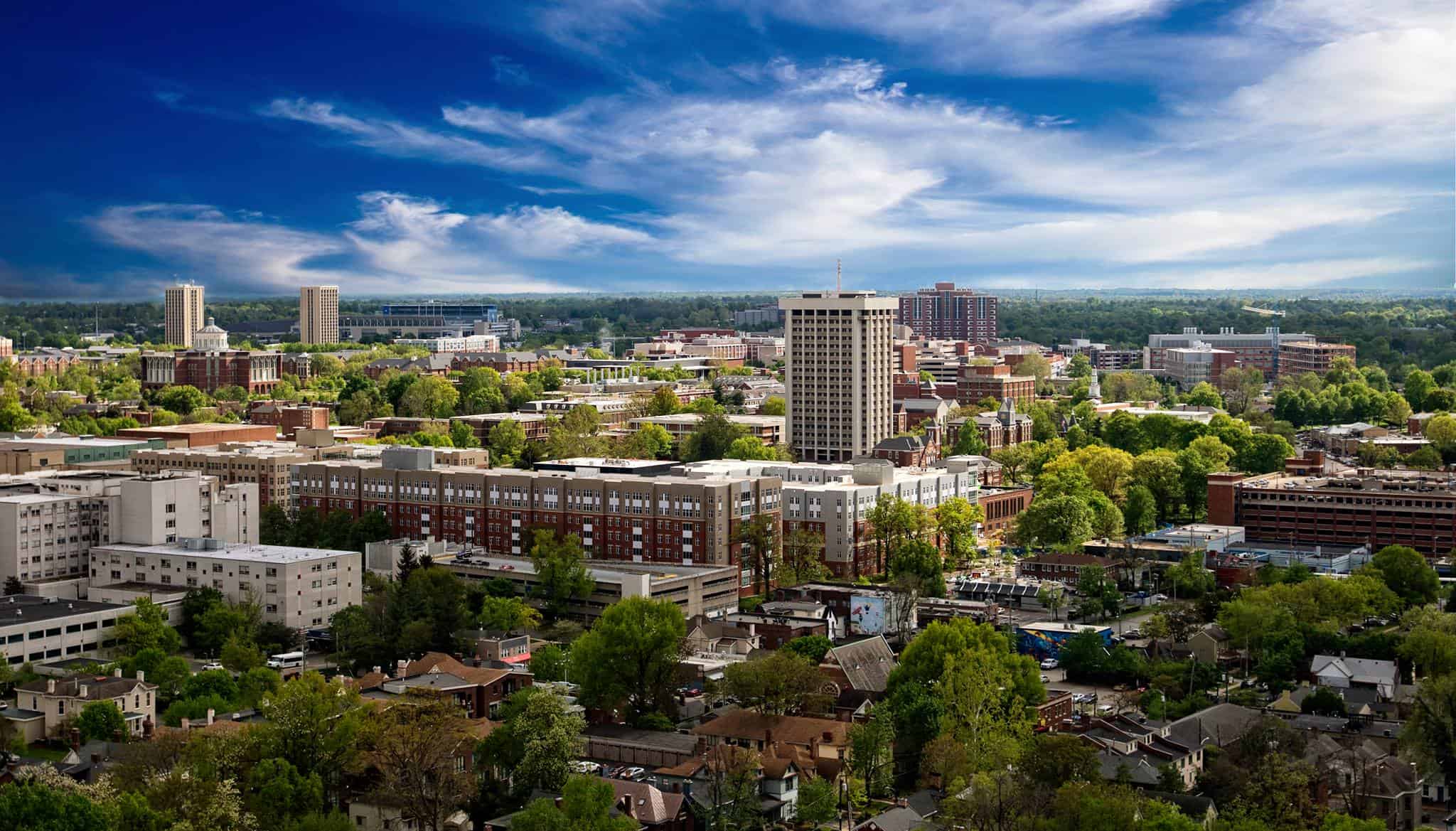 Number of online programs
28
7
Western Kentucky University
Bowling Green, KY
Number of online programs
93
8
Morehead State University
Morehead, KY
Number of online programs
25
9
Eastern Kentucky University
Richmond, KY
Number of online programs
52
10
University of the Cumberlands
Williamsburg, KY
Number of online programs
46
What Kinds of Degrees Can I Earn Online in Kentucky?
As with online colleges in other areas of the country, Kentucky online colleges offer students from underserved populations opportunities they may not have outside of accredited online colleges in Kentucky. There are quite a few Kentucky online colleges out there, but students, no matter their background, should only consider accredited online colleges in Kentucky.
Students who are interested in Kentucky online degrees may naturally be wondering what sort of degrees they could get. Kentucky online degrees are available at the associate's, bachelor's, master's and even the doctoral level.
Of course, the greatest number of online degrees offered at Kentucky are at the undergraduate level. These include online associate's degrees and online bachelor's degrees. However, there are many degrees offered at the graduate level in Kentucky. In past years, there were not very many graduate degrees offered through the online divisions of Kentucky universities. However, online education has really taken off in Kentucky and in the rest of the country in the last few years. This has helped students who want to pursue a graduate degree online have a great number of different opportunities in many states, including Kentucky. There are Masters and even doctoral degrees online available in nearly every field from accredited Kentucky institutions.
How Can I Save Money on an Online Degree in Kentucky?
Prospective students who have decided to complete a degree at one of the online community colleges in Kentucky may simply be looking for the cheapest online colleges in Kentucky. However, some of the cheapest online colleges in Kentucky may not actually be online community colleges in Kentucky.
Many students immediately think about attending a community called when they're trying to save money on their education. There are many different Kentucky community colleges that offer certificate and associates degrees. This certainly is one good way to save money on an online degree in Kentucky. However, there are several other ways. These different methods may even make it cheaper for students to attend a university instead of a community college, depending on their individual situation.
In addition to considering community college, students should also consider doing an online degree at one of the Kentucky public universities. These public universities have cheaper tuition than private institutions. Also, students should look for different financial aid opportunities such as scholarships and grants. Working students may even be able to get reimbursed for all their tuition through a program offered by their employer. It is worth asking an employer whether or not they will offer tuition reimbursement, and many of them will because they want to see their employees advance in the field.
Are There Online Public Universities in Kentucky?
Many students who want to attend a university in Kentucky are specifically interested in WKU online degrees or Eastern Kentucky University online degrees. Western Kentucky University (WKU) and Eastern Kentucky University online degrees are available for students who want to attend a public university online in Kentucky.
Kentucky is one of the states caught up in the online education revolution. Over the last several years, reputable and accredited public universities such as Western Kentucky University and Eastern Kentucky University have started offering many different degree programs online. Of course, there are some programs that are not offered online. Also, some of the public institutions in Kentucky do not offer degrees online. In short, students who are looking to get a degree from an online public university in Kentucky should check the websites of different universities on a regular basis, because they may be adding more online degrees that the student may be interested in.
Related Rankings:
Best Online Colleges & Universities
Best Regional Universities South