As with most Western states, the original territory now known as Colorado was inhabited by Native Americans and their ancestors over 13,000 years ago. Later, becoming part of the U.S. through the 1803 Louisiana Purchase, the territory was explored by some of the most famous names, such as Zebulon Pike (think Pike's Peak), John C. Fremont, Kit Carson, and others.
A gold rush in 1858 saw an influx of miners and settlers and a drastic change in the way of life for Native Americans. Within 20 years, the Colorado territory became the 38th state in the Union on August 1, 1876, and has been known as the Centennial State since.
Over 5 million people call Colorado home working in tourism, mining, agriculture, and manufacturing, and the University of Colorado is one of the largest employers in the state. U.S. News and World Report rates Colorado #15 overall in its state rankings.
This is a unique state with several "firsts" and "only" to its credit.
Southwest Colorado, Arizona, New Mexico, and Utah are the only states where corners of four states meet
Home to the world's largest natural hot springs pool as well as the deepest hot springs
Birthplace of the cheeseburger
1/3 of Colorado is owned by the federal government
But let's look at the many online educational opportunities offered by Colorado.
Higher Education in Colorado
Today, Colorado may call to mind extreme sports and the REI lifestyle – the outdoor adventure capital of the United States – but it wasn't always that way. Settlers didn't come to the rugged Rocky Mountains for kayaking and mountain biking; they came for the natural resources. The Colorado economy was built on natural resources, from mining to oil to uranium, and today Colorado colleges and universities continue to be dominant on a national and international scale in research and teaching in areas like Petroleum Engineering, Forestry, Sustainability, and Alternative Energy. Agriculture, especially livestock like cattle and sheep, was a mainstay from the earliest settlers, and students still come to Colorado's research universities for study in Veterinary Science, Agricultural Science, and related fields.
As a centrally-located state, Colorado was also a major thoroughfare for trade and transportation, leading to the growth of major industry and business and turning Denver from a hardscrabble mining colony to a major metropolitan city. From the earliest days of the Colorado Territory, the region attracted intrepid entrepreneurs who wanted to make money and we're afraid to risk it all (literally, for many of those early settlers). On that foundation of do-or-die business, since the turn of the 21st century, Colorado has also been the center of a tech boom that has turned Denver, Boulder, Fort Collins, and other cities into a Rocky Mountain Silicon Valley and given Colorado a whole new cool cache – not to mention a lucrative tech job market. For that purpose, Colorado's exceptional public and private research universities, like the Colorado School of Mines, the University of Denver, and CU Boulder, have focused on the intersection between business and tech.
The spirit of Colorado is also one of experiment and innovation, so Colorado has also developed a reputation not only for discoveries in STEM, but for unusual and creative teaching and learning methods, especially in its smaller liberal arts colleges and professional schools. Programs like Colorado College's unique block format – in which students take one intensive class at a time, rather than several classes spread out over a semester – and Regis College's many service learning programs, encourage students and faculty to think differently about what college can be. The best colleges in Colorado are devoted to the needs of students, but they're also devoted to service, and across the board, from small colleges to the major research universities, community engagement is central to Colorado's higher education mission.
It's said that Colorado is one of the most educated states in the union, with over 51% of its residents holding an Associate degree or higher.
Higher Education Expenditures
Colorado has a healthy $385.83 billion economy built on tourism, oil and gas extraction, farming and ranching, and mining. The state allocates approximately $8.9 billion toward higher education.
Community College System
The Colorado Community College System (CCCS) is the state's largest higher education and training provider, with over 114,000 enrolled in associate, bachelor, and occupational training programs in one of the system's 13 colleges yearly. There's even one master's program in Master of Physician Assistant Studies (MPAS).
The state's CCCS has developed Colorado Online™, an innovative system-wide online learning model that combines online offerings from all 13 member colleges. Credits earned through this program will easily transfer to four-year colleges and universities through the system's Bridge to Bachelor Program.
Is an Colorado Online Degree Program for You?
As with most everything else, there are pros and cons to earning your degree online, with the pros outweighing the negatives. You won't be short-changed as an online student since you'll study the same curriculum online as your on-campus counterparts.
| | |
| --- | --- |
| Pros | Cons |
| Enrollment in the best degree in the field for you regardless of its location | Limited interaction with fellow students |
| Plan study times around your work, family and other responsibilities | Requires more self-discipline and time management skills |
| Study anywhere at times convenient for you | Group projects or internships may be more difficult (but not impossible) |
| Reduced cost | |
| 24/7 access to coursework | |
Why Does Colorado Have So Many Online Colleges?
Why is online education so important in Colorado? Because of Colorado. All of Colorado, the Centennial State, sits at a minimum sea-level elevation of 3,317 feet (near the Arikaree River at the Kansas border), with the tallest point in the state being 14,440-foot Mount Elbert. Colorado is known for its lofty mountains, serious snow and weather events, diverse terrain, and an eccentric, creative population. Colorado's winters are notoriously treacherous to move about the state due to the state's abundant snowfalls (often measured in feet) or, at times, blackout blizzard conditions.
Online learning has many benefits to those who take advantage of the convenience and flexibility, which makes distance learning a wildly popular and efficient delivery system. That's especially true of working adults. Colorado distance learning options offer all the expected benefits of an online degree, plus a viable way for those who live in some of the less populated areas of the state of Colorado to improve their credentials and career potential. Colorado distance learning coursework provides learning opportunities to the state's diverse population, even if the roads are impassable.
Online Learning in Colorado
There are many Colorado universities online, in addition to the many out-of-state institutions of higher education that offer distance learning academic delivery options to the residents of Colorado. The accredited online colleges in Colorado offer a wide variety of degree options (in many degree levels, i.e., An associate's, Bachelor's, Master, and even some Doctoral degrees) that allow even Colorado's most rural residents to have an opportunity to educate themselves further to meet their career goals.
Colorado universities offering online degrees recognize that the convenience and flexibility provided by these accredited online colleges in Colorado becomes a viable path to earning a degree while working full-time, raising a family, or both. A majority of Colorado universities online are physically located in the central part of Colorado, in the regional corridor that includes Denver (the state capital), Colorado Springs, Fort Collins, and Boulder.
Thanks to online education, city dwellers and rural residents alike have the same educational opportunities offered by coursework provided through distance learning platforms through one's various technology devices.
The ability to earn a degree online is especially valuable for nontraditional students.
Nontraditional Students
Not everyone attending college are fresh out of high school. A college education is often interrupted or delayed because of work, family responsibilities, illness, or other responsibilities. Online degree programs allow the usually older nontraditional student to earn or complete a college degree.
Degree Completion
If you began a degree but could not complete it, online degree programs can help you finish what you started. Going back to school may be easier than you think, with online programs accepting transfer hours from the school you attended. Some admission policies may even award credit toward your degree for your life/work experiences.
Expand Your Opportunities
Online education can let you apply to a program in any state in the union. Since you won't have to move, you can explore programs in other states that might have been out of reach.
NC-SARA
While most online programs can accept students from any state, not all can. You'll want to find an online program that is a member of the National Council for State Authorization Reciprocity Agreements (NC-SARA). NC-SARA "…expand(s) students' access to educational opportunities and ensure more efficient, consistent, and effective regulation of distance education programs." You'll be able to find your school's NC-SARA membership on the school website or by talking to an admission advisor.
What Kinds of Degrees Can I Get Online in Colorado?
Online degrees in Colorado are plentiful. Some of the fields of discipline available through online bachelor degree programs in Colorado include:
Accounting
Education
Fine Arts
History
Information Technology & Computer Science
Liberal Arts
Sports Management
Urban Planning
Additionally, online degrees in Colorado are available in various academic degree levels. These different levels are as follows:
An Associate's Degree — associate-level degrees are generally completed in two years, or less. There are many associates' online degrees in Colorado. Degree choices include Associate in Arts (AA), An Associate of Applied Science (AAS) or an Associate of Science (AS).
A Bachelor's Degree — online bachelor degree programs in Colorado are typically completed in approximately four years. Most bachelor level (aka an undergraduate degree) degrees are offered as a Bachelor of Arts or a Bachelor of Science. Business schools also award a Bachelor in Business Administration (BBA).
A Master's Degree — a Master's degree is typically completed in one to two years; depending on the topic and delivery method. Master's degrees (aka graduate degrees) are generally awarded as a Master of Science (MS) degree, or a Master of Arts (MA) degree, although there other specialty master's level degree issued beside the two most popular.
A Doctorate Degree — a doctoral-level degree is generally earned after a professional has earned a Master's degree plus professional experience. They are completed on an average of three to seven years.
Online/Distance Students in Colorado By the Numbers
| | | | |
| --- | --- | --- | --- |
| Colorado Enrollment | Total | Undergraduate | Graduate |
| Enrollment | 355,130 | 294,029 | 61,101 |
| Online Study Only | 99,924 | 75,020 | 24,904 |
| Some Online Courses | 101,016 | 90,588 | 10,428 |
| No Online Courses | 154,190 | 128,421 | 25,769 |
(Source: /STATS)
How Can I Save Money on an Online Degree in Colorado?
Lower-cost regional public institutions are your best option for Colorado online colleges, since their tuition rates are typically more affordable than private, not-for-profit institutions that offer online programs. This is something to consider when budgeting and preparing for an online program.
Of course, those looking for Colorado online college degrees would also like to know about the cost of college. Many people go the traditional college route and end up with a lifetime of debt on the other side. In order to save money on an online master's in Colorado or other degrees, it is important to think about lower-cost regional public institutions. This might mean starting with online community colleges in Colorado where the tuition is typically lower. Then, after this, people can move to a four-year school and save money by entering with credits already.
Tuition averages in Colorado:
| | | |
| --- | --- | --- |
| Colorado Four-Year Colleges & Universities | In-State | Out-of-State |
| Undergraduate | $7,105 | $17,173 |
| Graduate | $10,537 | $20,265 |
| | |
| --- | --- |
| 2-Year Community College | Estimated Tuition Cost |
| In-State | $3,735 |
| Out-of-State | $10,371 |
Accreditation
Institutional and program accreditation guarantees degree programs from U.S. colleges and universities meet academic and educational standards. This system was developed to certify that quality standards in higher education were consistent and verifiable.
Accreditation can be regional or national non-profit as approved by the Department of Education. We're providing a list of some of those institutional accrediting agencies that you should look for when selecting a school:
Middle States Commission on Higher Education (MSCHE)
Northwest Commission on Colleges and Universities (NWCCU)
New England Commission of Higher Education (NECHE)
Higher Learning Commission (HLC)
Commission on Colleges (SACSCOC)
Southern Association of Colleges and Schools
Some degree programs that may require licensure and need specific accreditation from organizations such as:
Commission on Collegiate Nursing Education (CCNE)
Council for Higher Education Accreditation (CHEA)
Accreditation Board for Engineering and Technology, Inc. (ABET)
Accredited Colorado colleges and universities will be eligible to award the Federal Student Aid programs such as Pell Grants, loans, and departmental scholarships. Most schools and scholarship programs require you to make an application for student aid through the Free Application for Federal Student Aid – FAFSA®. The form will also help when applying for need-based scholarships or state grants.
You might be eligible for scholarships from the community college, university or third-party companies.
Online students may qualify for scholarships not available in other states. Some scholarships may only be intended only for Colorado residents attending a specific college or university. You'll want to explore if your state offers particular scholarships for its residents.
Scholarships may be merit-based or need-based, related to your major, or other criteria. Scholarships can require essays, letters of recommendation, a minimum GPA, being of a certain gender or heritage, and/or that you major in a specific field of study.
Regardless, you'll want to explore all your options. The table below is just a sampling of possibilities.
| | | |
| --- | --- | --- |
| Scholarship Name | Scholarship Amount | General Eligibility/Requirements |
| Cheryl D. Conkling Memorial Scholarship | $12,000 | Preference given to students with physical hardships |
| Greenhouse Scholars Program | $20,000 | Graduating high school senior & Colorado resident |
| Eastern Colorado Scholarship | $2500 | 3.0 GPA; resident of specific counties |
| Partner Colorado Foundation Scholarships | $1,000 | Need based |
| ​American Council of Engineering Companies of Colorado (ACEC) | $2,000-$6,000 | Completed sophomore or junior year in college and knowledge of the field of engineering consulting |
| College Opportunity Fund | Tuition Stipend | Colorado resident attending Colorado school |
If you're wondering how to pay for your Colorado college degree, you should also check out this additional list of the Top Colorado Scholarships.
Employer Tuition Assistance
If you're currently employed, talk with your Human Resources representative about available education benefits such as tuition reimbursement or tuition assistance. Employers are increasingly amenable to helping employees earn or complete their degrees, especially if it relates to their work. This benefit is seen as a great way for employers to engender loyalty and improve employee morale.
In some cases, employers look to send their employees back to school to increase their value to the company. If this is the case, your employer may be willing to pay for the cost of your education. For example, let's say you work in healthcare and have an RN degree. You might earn an online MSN degree with financial assistance from your employer. This could be a great way to obtain money for Colorado-accredited online colleges.
Those concerned about the cost of returning to school should try to explore all of these options. There are typically ways to save money on a Colorado college online. One of the benefits of going to school in Colorado is the accessibility of the higher education system to anyone who would like to earn an advanced degree.
Best Online Colleges in Colorado
The Best Online Colleges & Universities in Colorado category is limited to schools in Colorado offering online degree programs at any level. Schools not qualifying for a Consensus Score were ranked by their Student Review score.
You may choose to take online classes and complete an entire degree online in Colorado. Some private and public universities offer the option. Additionally, some community colleges allow students to complete classes online. Sometimes, a degree program is only partially online and will require the student to complete some of the degrees in a brick-and-mortar classroom setting.
Since most online programs teach students the same material as the college's traditional class, you may only lose out on the socialization aspect of college rather than the benefit of a solid curriculum. However, not all schools are created equal, so comparing your options is important. One way is by searching for the best colleges in Colorado. The top colleges in Colorado may supply education both on-campus and online.
Adams State University
Originally founded as a teacher's college, Adams State University opened in 1921 in the San Luis Valley of Colorado. This school has an extensive online catalog of degree programs from undergraduate B.A. and B.S., master and Ph.D. studies in a variety of disciplines, including business, media and communication, education, kinesiology, and the humanities. Tuition for online programs at Adams State is reasonable, and online students pay the same rate as in-state students regardless of residency status.
Colorado Christian University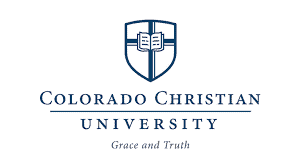 If you're looking for a top-ranked online degree program with a Christian perspective, you'll want to explore the degrees offered at Colorado Christian University. Degrees are available from the Associate to Doctoral levels; most are 100% online. Fields of study range from accounting to theological studies. Also offered online is a Doctorate of Nursing Practice. The university also provides dual degree programs if you're looking for both an undergraduate and graduate degree. CCU opened in 1914 with one instructor and two students, has grown to over 9,000 students, and is the only evangelical Christian university in the Rocky Mountain region.
Colorado Mesa University
This university, located in Grand Junction, CO, is a regional public institution that's been educating Coloradans since 1925. CMU Online programs at Colorado Mesa University use Desire2Learn (D2L) as the learning management system to offer studies in liberal arts, as well as professional and technical disciplines. You'll find a variety of virtual meetings, eBooks, videos, etc., tools available to access your online coursework. Online bachelor's and master's degrees are offered in nursing, business administration, criminal justice, and sport management. A Doctor of Nursing Practice is the lone online doctoral program for now.
Colorado School of Mines
Since 1874, the Colorado School of Mines has called the City of Golden, CO home. The school has an enrollment of over 6,500 students. Mines offers online Master's degrees in Data Science, Engineering Technology Management, GIS & Geoinformatics, Mechanical Engineering, Mining Engineering & Management. You can also earn a Master's or Ph.D. in Space Resources. Courses are offered in either 100% or hybrid formats in short 8 week terms. Online student tuition is less than $20,000 a year.
Colorado State University – Fort Collins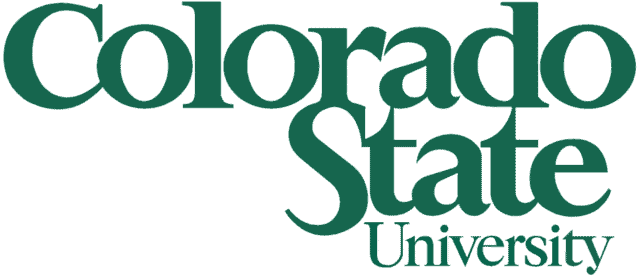 CSU Online has an impressive catalog of online Bachelor's, Master's, and Ph.D. degrees available. Online students pay the same affordable tuition as in-state students, which is always an added bonus. CSU Online boasts of being a leader in distance education, starting 50 years ago with coursework delivered via videotapes delivered through the U.S. Mail. Online degrees are available at both the undergraduate and graduate levels, and CSU is a top public research institution. Looking for a professional certificate? You'll probably find the one you need at CSU Online.
University of Colorado – Colorado Springs
The University of Colorado-Colorado Springs has a vibrant online learning option administered by UCCSConnect. While not all on-campus programs are available (the school continues to add online programs) but the Undergraduate degrees include "hot degrees" in business, communication, criminal justice, health care sciences, nursing (degree completion), social work, and more. Graduate degrees are available in business, criminal justice, education, engineering, nursing, and public administration.
Colorado Technical University – Colorado Springs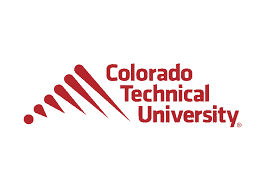 CTU at Colorado Springs offers you options. Whether you want to enroll 100% online or blend online with on-campus studies, you can do that at CTU-Colorado Springs. From Associate to Doctoral level degrees, you'll benefit from an experienced faculty and have access to your coursework through the university's Virtual Campus and the CTU Mobile App. The university prides itself on its innovative Intellipath®, a proprietary online education application, and its CTU Fast Track™ assessment that lets you earn credits for work/life experiences.
University of Colorado – Anschutz Medical Campus
This is the largest public research institution in Colorado and internationally renowned, UC Anschutz Medical Campus for its research and clinical programs in pharmacy, public health, medicine, and nursing and is home to the nationally ranked UC Health of the University of Colorado Hospital and Children's Hospital. Online degree programs are available from undergraduate, graduate, and doctorate levels in nursing, pharmacy, and public health.
University of Denver
The University of Denver Online Education Division offers Bachelor's degrees, post-baccalaureate Certificates, Master's degrees, post-master Certificates, and Doctorates in dozens of fields. There are 76 online degree programs in, among other, areas of Business, Computer Science, Health, Education, Social and Behavioral Science, and Law and Legal Studies. You'll have access to the university's career resources, help to start internships or practicum experiences, alumni connections, and more. Among some of the more notable UD alums are journalist Bob Berkowitz, playwright Neil Simon and world champion ice skater Michelle Kwan.
University of Northern Colorado

The University of Northern Colorado has called the high plains of the Rocky Mountains home since 1889. UNC sits on land once owned by the Ute, Cheyenne, Arapaho, and Lakota peoples. UNC's been in the distance education business since 1901 and began online education over 20 years ago. This public university has an average enrollment of 9,000 students pursuing undergraduate, graduate, and doctoral degrees and has been nationally recognized for its online programs at those levels. The Extended Campus at UNC features online degrees in nursing, education, business, mental health, sports and exercise science, communication, etc.
What's Next for Colorado's Best Colleges?
The best colleges in Colorado will continue to lead the way in higher education by focusing on service. Colorado already has some of the most environmentally-conscious colleges and universities, schools that are doing their best to make college life sustainable, low-impact, and small-footprint. Many of the initiatives in the Rocky Mountains can provide a model for other universities and colleges. As Colorado continues to grow in population (more than 10% since the census in 2010), the dedication that the best colleges in Colorado show to their people is going to be the real test. Many of Colorado's best colleges are known for their community engagement and service, and providing opportunity for all those new residents will be the higher education system's biggest challenge. But Colorado has been a challenge from the very beginning – Coloradans like nothing better.
Related:
Best Online Colleges & Universities
Best Online Public Colleges & Universities
Best Regional Universities West