Why is online education so important in Colorado? Because of Colorado. All of Colorado, the Centennial State, sits at a minimum sea-level elevation of 3,317 feet (near the Arikaree River at the Kansas border), with the tallest point in the state being 14,440-foot Mount Elbert. Colorado is known for its lofty mountains, serious snow and weather events, diverse terrain, and an eccentric, creative population. Colorado's winters are notoriously treacherous to move about the state due to the state's abundant snowfalls (often measured in feet) or, at times, blackout blizzard conditions.
Online learning has many benefits to those who take advantage of the convenience and flexibility, which makes distance learning a wildly popular and efficient delivery system. That's especially true of working adults. Colorado distance learning options offer all the expected benefits of an online degree, plus a viable way for those who live in some of the less populated areas of the state of Colorado to improve their credentials and career potential. Colorado distance learning coursework provides learning opportunities to the state's diverse population, even if the roads are impassable.
Ranking the Best Online Colleges in Colorado
The College Consensus ranking of the best online colleges in Colorado is based on two main criteria. Each institution must have a Consensus Score, meaning enough reputable published rankings and legitimate student reviews to create an aggregate score. The second requirement is at least 3 online undergraduate degrees. The Best Online Colleges in Colorado features institutions that have a proven record of making a positive difference in students' lives.
The ranking is presented in Consensus order.

Last Accessed: August, 2019
Regis University offers quite a few online degree programs, including some programs that are seldom offered at other online colleges. With a long-standing emphasis on the needs of working adults, and an acute understanding of the job market, Regis offers programs in some of the most in-demand fields like Business Administration, Accounting, Computer Science, Criminology, and Cybersecurity. Regis is also well-known for their nursing programs.
Regis is one of the best online colleges in Colorado because the school is focused on online education to a greater degree than many competing institutions. Regis does have a traditional campus in Denver and does offer traditional degree programs. However, the school is better known for its online programs. In fact, many of its online programs are highly ranked in their respective fields. Regis is a private Jesuit university.
Number of Online Programs
23
2
Colorado State University-Fort Collins
Fort Collins, CO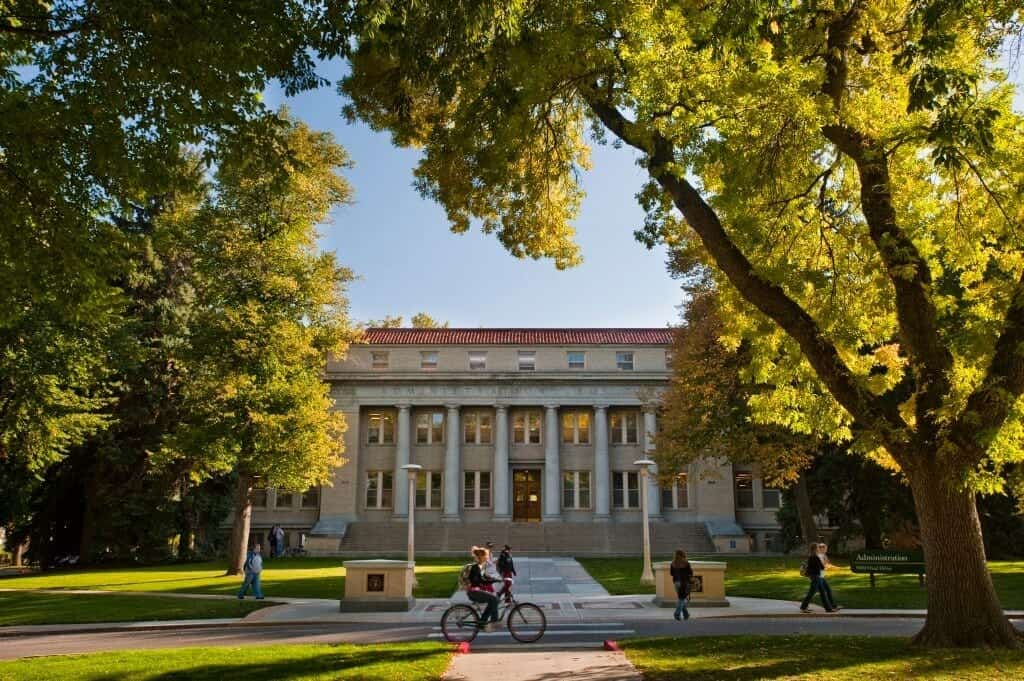 Last Accessed: August, 2019
Colorado State University offers many online degree programs. The online division at Colorado State offers some programs that are hard to find in online colleges, such as an Agricultural Business program and a Fire and Emergency Services Administration program. Other programs are designed to help students in very Colorado-centric careers like Natural Resource Tourism, or as a foundation for graduate study later down the road. Colorado State's unique Internet-based degree options make it one of the best online colleges in Colorado.
Colorado State is known to be a school that has a very high level of research funding and activity. This contributes greatly to the prestige of the university. Also, this gives many students the opportunity to complete various research projects that they may not be able to undertake elsewhere. Colorado State's Agricultural Business program is the only online degree of its kind.
Number of Online Programs
11
3
University of Northern Colorado
Greeley, CO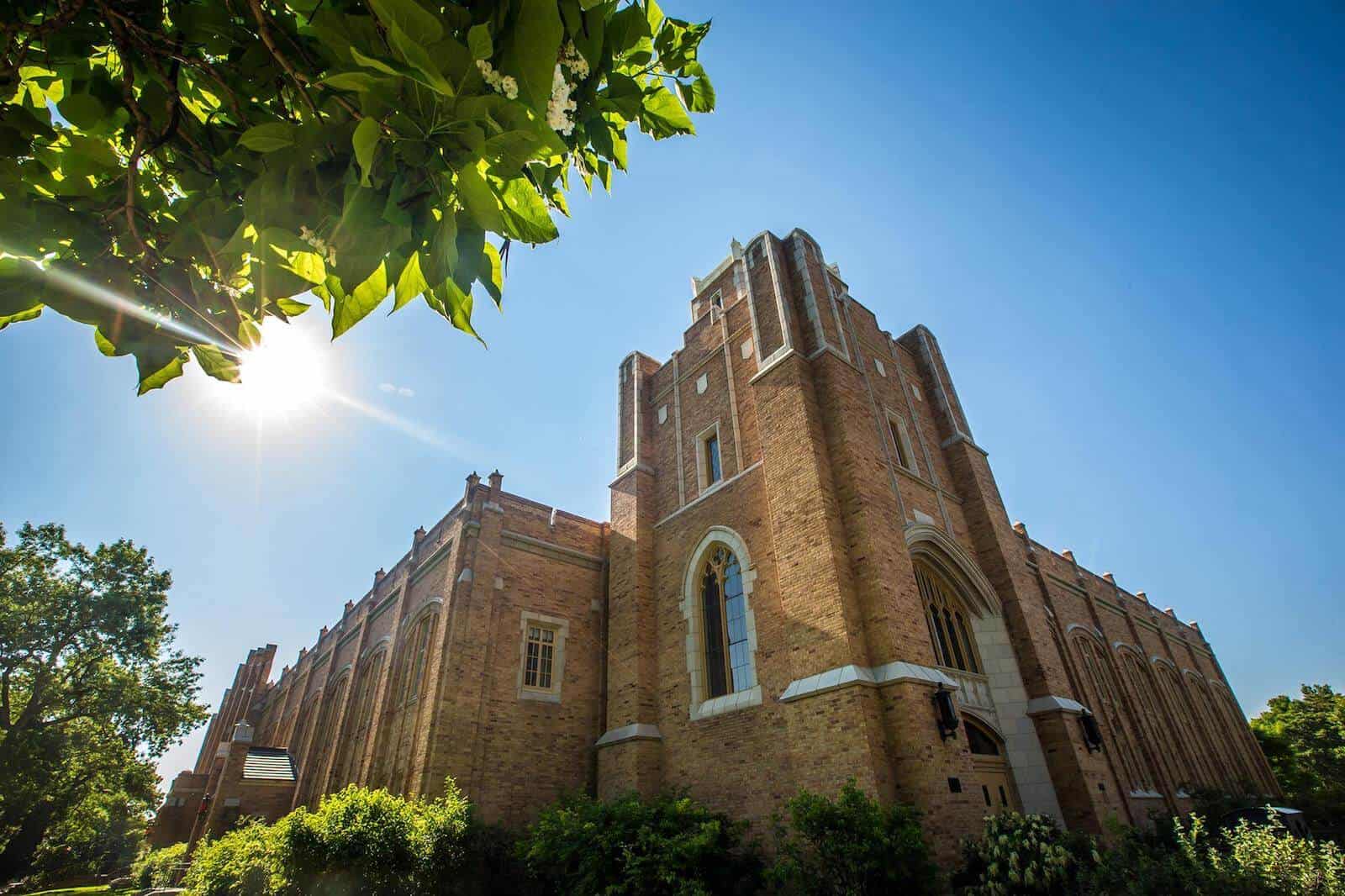 Last Accessed: August, 2019
The University of Northern Colorado has several unique online programs. UNCO is a little different from the other schools that offer online degrees because its online division is focused on helping students transfer in and finish their degrees. Most importantly, UNCO has carved out a niche for itself in the online education sector by offering programs not available in other places online, such as ASL Interpretation or Dietetics. Prospective students working with an associate's degree may find UNCO to be one of the best online colleges in Colorado for their specific situation.
UNCO offers some of the most affordable tuition of any school in the state. In-state tuition is especially reasonable. Even out of state students pay relatively low tuition costs. UNCO has a digital library that is accessible to all of its students.
Number of Online Programs
7
4
Metropolitan State University of Denver
Denver, CO

Last Accessed: August, 2019
Metropolitan State University offers several different online degree programs in various fields, including accounting, aviation and aerospace management, computer info systems, human development and family studies. MSU's online division is one of the few in the country to offer an online aviation degree. Students who want to study aviation but don't have access to a traditional program may consider putting MSU on their list of the best online colleges in Colorado for their specific interests.
MSU is located in an area of Denver that has a high Hispanic population. Accordingly, the school has a large number of Hispanic students in both its tradition and online programs. These students can join Latino student organizations and have access to many scholarships specifically designed for Hispanic people. MSU gained university status in 2012. Previously, it was known as Metropolitan State College.
Number of Online Programs
4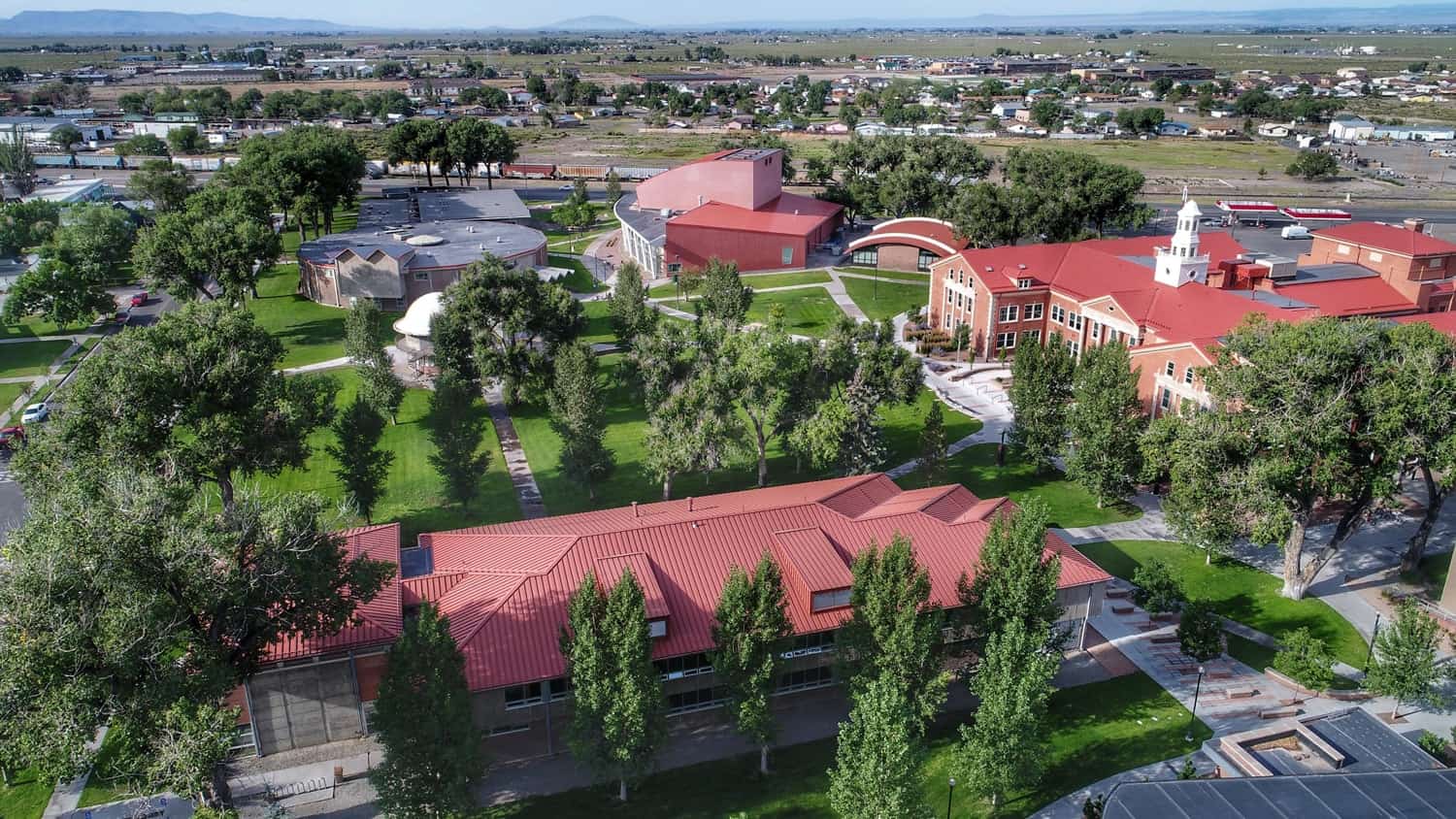 Last Accessed: August, 2019
Adams State University has a unique lineup of online degree programs. The Internet-based programs available at Adams include numerous Business Administration and Sociology specializations, such as criminology and social welfare. These job market-centered programs reflect needs in Colorado and career goals of Adams State students. The unique online programs offered at Adams make it one of the best online colleges in Colorado.
Adams' online program also offers minors in various fields of business and sociology. The business program is the most popular. However, Adams is better known for its social sciences offerings, so graduates of the sociology programs may have better career prospects. Adams originally started out as a teacher training institution, and the school is still known for its education programs.
Number of Online Programs
5
Why Does Colorado Have So Many Online Colleges?
There are many Colorado universities online, in addition to the many out of state institutions of higher education that offer distance learning academic delivery options to the residents of the state of Colorado. The accredited online colleges in Colorado offer a wide variety of degree options (in many degree levels, i.e. An associate's, Bachelor's, Masters, even some Doctoral degrees) that allow even Colorado's most rural residents to have an opportunity to further educate themselves to meet his or her career goals.
Colorado universities online recognize that the convenience and flexibility provided from these accredited online colleges in Colorado becomes a viable path to earning a degree while working full-time or raising a family or both. A majority of Colorado universities online are physically located in the central part of Colorado, in the regional corridor that includes Denver (the state capital), Colorado Springs, Fort Collins, and Boulder.
Thanks to online education, city dwellers and rural residents alike have the same educational opportunities offered by coursework provided through distance learning platforms through one's various technology devices.
What Kinds of Degrees Can I Get Online in Colorado?
Online degrees in Colorado are plentiful. Some of the fields of discipline available through online bachelor degree programs in Colorado include:
Accounting
Education
Fine Arts
History
Information Technology & Computer Science
Liberal Arts
Sports Management
Urban Planning
Additionally, online degrees in Colorado are available in various academic degree levels. These different levels are as follows:
An Associate's Degree — associate-level degrees are generally completed in two years, or less. There are many associates' online degrees in Colorado. Degree choices include Associate in Arts (AA), An Associate of Applied Science (AAS) or an Associate of Science (AS).
A Bachelor's Degree — online bachelor degree programs in Colorado are typically completed in approximately four years. Most bachelor level (aka an undergraduate degree) degrees are offered as a Bachelor of Arts or a Bachelor of Science. Business schools also award a Bachelor in Business Administration (BBA).
A Master's Degree — a Master's degree is typically completed in one to two years; depending on the topic and delivery method. Master's degrees (aka graduate degrees) are generally awarded as a Master of Science (MS) degree, or a Master of Arts (MA) degree, although there other specialty master's level degree issued beside the two most popular.
A Doctorate Degree — a doctoral-level degree is generally earned after a professional has earned a Master's degree plus professional experience. They are completed on an average of three to seven years.
Related:
Best Online Colleges & Universities
Best Online Public Colleges & Universities
Best Regional Universities West