The state of Connecticut prides itself on its centuries-long commitment to education.
Connecticut was one of the original 13 colonies which broke from England and became the 5th state of the union with the signing of the U.S. Constitution. The state joins Massachusett's Harvard, Virginia's William & Mary, and Maryland's St. Johns College with the country's colleges and universities.
Prior to the arrival of Dutch traders in 1614 and the Massachusetts Bay Colony English settlements in the 1630s, the original occupants of Connecticut were 16 separate Algonquian-speaking tribes including the Mohegan, Pequot, and Niantic. The name Connecticut is believed to come from the indigenous people's word, quinatucquet, roughly translating to "beside the long tidal river."
Claims to Fame
Connecticut is known as the home of American authors Mark Twain and Harriet Beecher Stowe (who were neighbors) as well as the celebrated P.T. Barnum. This was the state where Noah Webster published the first American dictionary. The nation's oldest continuing newspaper (The Hartford Courant) was first published and the country's oldest public library was established in Salisbury, CT, in 1771.
Connecticut is officially known as "The Constitution State" but is also known as "The Nutmeg State," "The Provisions State" (for its role in supplying food and material during the Revolutionary and Civil Wars), and the somewhat confounding "The Land of Steady Habits" (appearing first in the 1800s referring to the state's habit of repeatedly electing the same people to high office.)
Higher Education in Connecticut
Education is an important facet of the state's culture. The Ivy League's Yale University is the oldest Connecticut university, having been founded in 1701 (87 years prior to the state joining the union), and is the fourth oldest college in the U.S. Connecticut is considered the nation's third-most-educated state, with nearly half the population holding at least an Associate degree or higher (U.S. News and World Report.)
Connecticut Education Stats
Higher education funding allocation in Connecticut is budgeted at $1.7 billion in state and local funding and with an additional $1 billion in tuition revenue (State Higher Education Finance, 2023)
Enrollment
Out of a state population of 3.606 million (U.S. Census, 2020), an estimated 193,115 students are enrolled in higher education institutions, either full or part-time, in the state. Nationally, the state ranks #29 in populace but is in the top 10 states with the highest population density (749 people per square mile.)
Demographics
The U.S. Census (2020) reported the overall Connecticut population to be predominantly white, which is also reflected in the college and university populations. Following national trends, more women are enrolled in higher education in Connecticut than men.
| | | | | |
| --- | --- | --- | --- | --- |
| | Total | Women | Men | Percentage |
| White | 97,437 | 57,506 | 39,931 | 66.6% |
| Black/African American | 25,524 | 16,636 | 8,888 | 11.4% |
| Hispanic | 31,974 | 20,218 | 11,756 | 17.3% |
| American Indian/Indigenous | 452 | 295 | 157 | 1.1% |
| Asian | 11,055 | 6,196 | 4,859 | 5.5% |
(Univstats, 2023)
Retention/Graduation Rates
Connecticut colleges have a 76% retention rate for full-time students and 48% for part-time students. Graduation rates are averaging 71.12%, with more women (73.93%) graduating than men (67.66%.) Fewer than 12% of students transfer out.
Online Learning in Connecticut
Students from all walks of life can benefit from Connecticut online colleges. However, there is one group of students that undoubtedly benefits more than others. Online degrees help working adult students advance in their careers or even change to a different career field, and the best online colleges in Connecticut are the places to do it.
While younger, full-time students can still benefit from the flexibility of Connecticut online colleges, institutions like the University of Bridgeport and Quinnipiac University may actually be the best of all options for working adult students.
Working adult students often don't have time for traditional education. They may be able to take night classes, but many working adults don't want to have to commute to a college after putting in an eight-hour shift. Online education is the best option for students from this demographic, and sometimes it may even be the only option. There are more Connecticut online degrees available these days than there ever were before. Connecticut online degree programs are available in a wide variety of fields, including lucrative STEM fields that few will associate with online education.
| | | | |
| --- | --- | --- | --- |
| Student Status | Undergraduate | Graduate | Total |
| Only Online Study | 33,510 | 8,921 | 42,431 |
| Some Online Study | 47,995 | 5,764 | 53,759 |
| No Online Study | 73,781 | 23,144 | 96,925 |
(Source: Univstats.com)
Choosing an Online Degree Program in Connecticut
You can find an online program from a Connecticut school in nearly any discipline. However, the state's most popular online degrees include:
| | |
| --- | --- |
| Undergraduate | Graduate |
| General Psychology | Business |
| General FInance | Engineering |
| General Studies | Education |
| Communication and Media | Nursing |
| Business Administration | Criminal Justice |
(U.S. News and World Report, 2020)
Check out the Highest-Paying Online Bachelor's Degrees!
Accreditation
An important consideration in choosing your school will be accreditation. You'll want to choose a school and program that are accredited by one of these Department of Education (DOE)-approved agencies. Nonprofit agencies review programs to ensure they meet specific standards according to the DOE.
Accreditation agencies include:
Middle States Commission on Higher Education (MSCHE)
New England Commission of Higher Education (NECHE)
Northwest Commission on Colleges and Universities (NWCCU)
Southern Association of Colleges and Schools (SACS)
Higher Learning Commission (HLC)
Commission on Colleges (SACSCOC)
If you're pursuing a professional degree that requires licensure, you may want to explore academic departments that also offer program accreditation through professional organizations such as the Accreditation Board for Engineering and Technology, Inc. (ABET), Accreditation Commission for Education in Nursing (ACEN), the Commission on Collegiate Nursing Education (CCNE) or the Accreditation Council for Business Schools and Programs (ACBSP).
As an out-of-state student, you'll want to verify that your school of choice accepts students from your state in its online programs. You may want to look for schools that are part of The National Council for State Authorization Reciprocity Agreements (NC-SARA) that streamline and monitors online degree programs nationwide.
What Kinds of Degrees Can You Earn Online In Connecticut?
Connecticut online degrees are available at every level of higher education, from associate's degrees up to online doctoral degree programs.
Associate Degrees
Entry-level studies for many online students in Connecticut may start with an associate's program. There are two main types of associate's degrees available online in Connecticut: terminal associate's degrees and associate's degrees designed for students who will go on to get their bachelor's degrees. Many technical programs may require an associate's degree and are some of the highest-paying online associate's degrees in professions such as radiation technology, laboratory technicians, and other healthcare certifications.
If you intend to pursue a bachelor's degree, a General Studies associate's degree program could be helpful with costs. Online associate degree programs are designed to fulfill the prerequisites for many bachelor's degrees. With an accredited associate degree, you may be able to enter a college or university as a third-year student, which can save money by taking core courses required for the first two years of university study, such as English, Psychology, basic science courses, mathematics, etc.
Bachelor Degrees
You'll find schools may offer a wider variety of online bachelor's degrees than any other type of degree. A bachelor's degree is the standard degree for many fields, allowing students to enter the workforce after graduating.
Graduate Degrees
Online Masters and Doctoral degrees are available in professional tracks such as engineering, healthcare, social work, education, information technology, business, finance, and more. Graduate programs are typically 2 years in length.
Types of Online Degree Programs
Online or distance education may include:
Online and Blended (Hybrid) Programs
Programs may be offered 100% online or hybrid (requiring some on-campus attendance.) Coursework can be done on your schedule, but assignments must be completed by specific times. Some online programs offer recorded lectures, online group projects, and/or class participation at certain times.
Intensives
If you're pursuing a degree requiring skills training, such as nursing, you may need to attend intensive, on-campus sessions. These sessions are usually held over 2-3 weekends during the academic year. You'll be notified and given advanced warnings regarding dates, times, and intensive lengths.
You'll want to carefully review the online format of any online programs that pique your interest to be sure it's a program that fits your schedule and daily life.
Internships and Practicum
Undergraduate and graduate programs might offer practical training under the supervision of an approved proctor. Internships and practicum experiences may be conducted in agencies or facilities located in your home community.
How Much Do Online Programs in Connecticut Cost?
The average tuition cost for students attending a Connecticut college and university for 2022-23 are estimated to be:
| | | |
| --- | --- | --- |
| | In-State | Out-of-State |
| Undergraduate | $9,146 | $28,661 |
| Graduate | $14,560 | $23,026 |
(Source: univstat.com)
Comparatively, the average cost of undergraduate tuition by school type is:
| | | |
| --- | --- | --- |
| Public | Type of Institution | Tuition Cost |
| | 4-year In-State | $9,000 |
| | 4-year Out-of-State | $27,091 |
| | 2-year In-State | $4,000 |
| Private | 4-year Non-Profit | $38,800 |
| | 4-year For-Profit | $17,800 |
| | 2-year Non-Profit | $17,700 |
| | 2-year For-Profit | $15,600 |
(Source: National Center for Education Statistics, 2020-21)
Most graduate programs are two years in length and the average total cost of graduate tuition is:
| | |
| --- | --- |
| Public | $59,060 |
| Private | $87,950 |
(Source: Education Data Initiative, 2023)
Graduate online education in Connecticut and elsewhere has exploded in recent years. There are quite a few master's and doctoral programs available. The most common fields are education and nursing, but some of the highest-paying online graduate degrees in various fields are offered by Connecticut schools.
Paying for School
Don't let the fear of the cost of earning your degree online keep you from your goals. Paying for college doesn't have to be complicated or put you in heavy student loan debt.
You may want to consider some of these ways of paying for school:
Employer Assistance – if you're working, be certain to talk with your HR representative to see what education assistance may be part of your benefits package. You may get financial assistance in the form of tuition payment or reimbursement. Employers may be willing to help pay for your advanced education especially if your degree will benefit your work (i.e., earning a M.S. in Nursing if you work in a hospital.)
You may have options you didn't realize were available to help you pay for your online degree.
Affordability is always a factor in earning enrolling in college. An online degree can save you money in the long run since you won't have the typical costs for housing, transportation, meal plan, etc.
Scholarships/Grants/Loans
Federal Student Aid
Accredited online programs qualify for Federal Student Aid and may include low-interest loans, federal and state grants, scholarships, military education assistance, and more. You'll need to be sure to complete the Free Federal Student Aid (FAFSA®) to be considered for any federal and state assistance as well as scholarship opportunities.
Scholarships and Grants
Universities and colleges will frequently have scholarships available for qualifying students. Scholarships can require certain requirements, such as academic major, GPA, ethnicity and heritage, gender, etc.
Most states offer need-based grant funds for in-state students attending one of the state's colleges or universities. Again, you'll also be required to file a Free Federal Student Aid (FAFSA®) to be considered for state assistance.
Scholarship Examples
You may want to explore a variety of scholarship sources such as:
| | | |
| --- | --- | --- |
| Scholarship Name | Amount | Eligibility Requirements |
| BBB Student Ethics Scholarship Award – Connecticut | $2,500 | CT High School Senior and Resident |
| NYWICI | $2,500-$10,000 | Pursuing Communications degree; CT resident |
| Alma Exley Scholarship Program | $5,000 | POC pursuing teaching degree |
| The Richard E. Taber Citizenship Award | $5,000 | Must be resident of specific CT cities |
| Roberta B. Willis Need-Merit Scholarship Program | Need Based | CT resident |
| Milton Fisher Scholarship for Innovation and Creativity | $4,000 to $20,000 | Demonstrate creative problem solving skills; first-time college freshmen; |
| Stephen Phillips Memorial Scholarship Fund | $3,000 to $17,000 | Need Based; New England Resident; 3.0 GPA |
You can also find out more about college financial aid with our list of the Top 5 Connecticut Scholarships.
Other Money-Saving Options
Work/Life/Military Experience
Nontraditional students will probably have experience working in a particular field, military training, or work experience that might qualify for academic credit. Talk with an admissions advisor to see if your life experience may qualify for academic credit.
Degree Completion
You may have started a degree program at some point but had to delay completing the coursework for any number of reasons. You'll want to look for online programs that offer degree completion undergraduate degrees. These programs will typically apply courses you've already taken towards a degree.
Transfer Credits
School tuition is charged for each credit hour you take in a program. If you've attended another accredited college or university, you'll need to have your academic transcript sent to your new school. Any courses passed at an accredited institution can likely be transferred to the school where the student will actually get their degree. Transferring credits will save you overall tuition costs.
Can You Just Take Online Courses If You Don't Want A Full Degree?
You might be interested in simply taking a couple of classes online instead of pursuing a full degree to test the waters. Some online programs will allow you to experience an online course at no charge.
While online education was originally based around full degree programs, it's become common for Connecticut community colleges' online courses to provide professional certifications in career development and continuing education rather than solely for degree-seeking students.
You may not be sure which field to major in and will want to test drive a program by taking a class or two in the field online at first. This allows you to experience the program before spending years pursuing that degree.
You don't have to move or commit to a major at a university. All you'll need to do is enroll in one or two Connecticut community colleges' online courses. If you do decide to move forward to earn a bachelor's degree, accredited Connecticut online courses are typically transferrable when you begin to pursue a four-year degree.
What Was The Connecticut Distance Learning Consortium?
The Connecticut Distance Learning Consortium was an association of Connecticut schools that offered distance education, primarily through Internet-based instructional methods. The CDLC, as it was often known, did not offer classes itself. Its mission was to help schools enhance the quality of their online education. While the CDLC was focused on higher education, K-12 online education was also part of the organization's activities. The CDLC even helped schools offering non-degree continuing education to business people in various fields. The CDLC was a popular and effective organization during its years of operation. However, it was recently shut down.
The CDLC was shuttered not because of low performance or lack of interest, but because of a shortage of funds. Even as enrollments have skyrocketed across the board, schools and educational organizations across the country have fallen on hard times due to budget cuts. Unfortunately, the CDLC was no exception.
While the organization has been shut down, some of its programs continue. Charter Oak State College is now the host college for CDLC programs. The school offers a variety of programs specifically aimed at online learners.
10 Best Online Colleges in Connecticut
The College Consensus ranking of the Best Online Colleges in Connecticut combines the results of the most respected college ranking systems with the averaged ratings of thousands of real student reviews from around the web to create a unique college meta-ranking. This approach offers a comprehensive and holistic perspective missing from other college rankings. Visit our about page for information on which rankings and review sites were included in this year's consensus rankings.
If you're interested in traditional campus-based schools, check out our ranking of the Best Colleges in Connecticut.
The Best Online Colleges & Universities in Connecticut category is limited to schools in Connecticut offering online degree programs at any level. Schools not qualifying for a Consensus Score were ranked by their Student Review score.
Central Connecticut State University
Established in 1849, Central Connecticut State University is the oldest publically supported institution for higher education in the state of Connecticut. CCSU is a regional, comprehensive public university located in New Britain, Connecticut, dedicated to the liberal arts and sciences and to education for the professions. This university features hot-career online graduate programs in nursing (palliative care and hospice), data science, supply chain management, and more. Hybrid/online degrees are offered in accounting, MBA, English (MA), and others. Professional certificates are available online, and the school plans to provide undergraduate hybrid/online degrees in the near future.
Post University
With a campus in Waterbury, CT, Post University has a strong commitment to its online students, promising personal academic advisors from the moment you enroll who can assist in academic decisions, coaching and tutoring, degree program customization, and career opportunities. The online degrees at Post University are considered some of the best in the country by U.S. News and World Report and include bachelor, master, and associate degrees from one of its five colleges. The same expert faculty teach online classes as taken by your on-campus counterparts, and the degree programs offer flexibility and group interaction with other students.
Quinnipiac University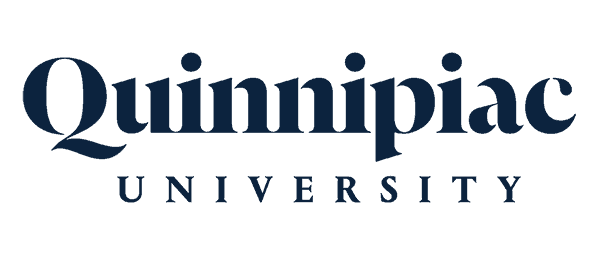 You may have heard of this school through its opinion polling on a state or national level, but there's more to Quinnipiac University than polling reports. QU is a private, 4-year school located in Hamden, CT, founded in 1929. The university is routinely recognized among the nation's top universities by U.S. News and World Report, The Princeton Review, Wall Street Journal/Times Higher Education, as well as Forbes. QU offers online undergraduate degree completion options in Health Science, Business Administration, and Professional Studies. The university's online graduate and doctoral degrees are offered in the fields of nursing, communication, business, and education.
Sacred Heart University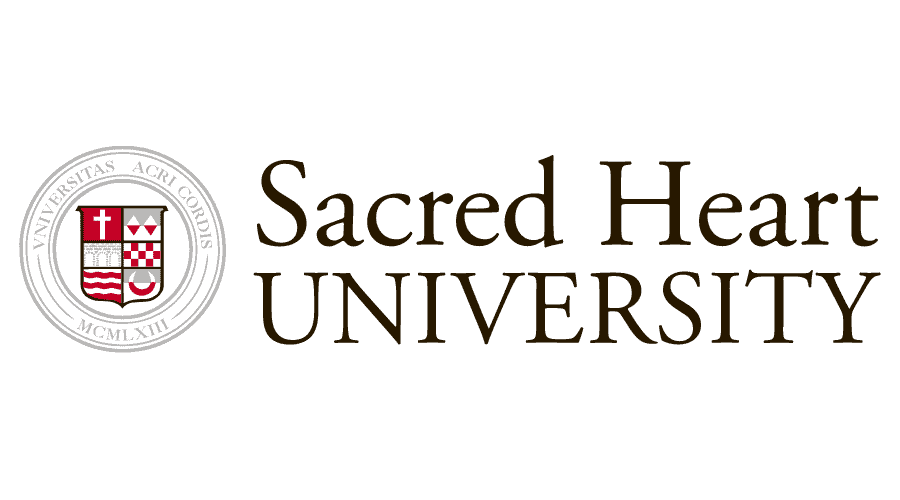 This Fairfield, CT, university opened in 1963 as a mid-sized Catholic school and is now the second-largest Catholic university in New England. Online degrees at Sacred Heart University take a holistic approach concentrating on mind, body, and spirit. Featuring online programs in a wealth of disciplines, including nursing, social work, counseling, health, general studies, and more. SHU online offers undergraduate degree completion opportunities, certificates, and master's and doctoral programs. You'll receive a top-flight education since SHU has received national recognition as one of the nation's best universities by U.S. News and World Report and The Princeton Review.
University of Bridgeport

A private, four-year university, the University of Bridgeport opened in 1927 and currently has an enrollment of a little under 4,000 students in its thirteen schools, institutes, and colleges. The UB has a long history of online and distance education, having launched its first online program over two decades ago in 1997. Today the school offers online/hybrid, associate, bachelor's, master's, and doctoral programs degrees ranging from analytics to nursing. Class sizes are around 14 students with a 16:1 student-faculty ratio. UB faculty provide personalized attention and boasts two Top 10 Global Teacher Prize finalists.
University of Connecticut
From a modest beginning in 1881, with the donation of land by two brothers, the University of Connecticut began as the Storrs Agricultural School. Today, UConn has four regional campuses offering over 8,000 undergraduate and graduate degrees for 32,000+ students. UConn Online has accredited online Master's degrees, certificates, and undergraduate courses taught by UConn's award-winning faculty. Online students benefit from flexible scheduling, access to the UConn Library System, and 24/7 technical support.
University of Hartford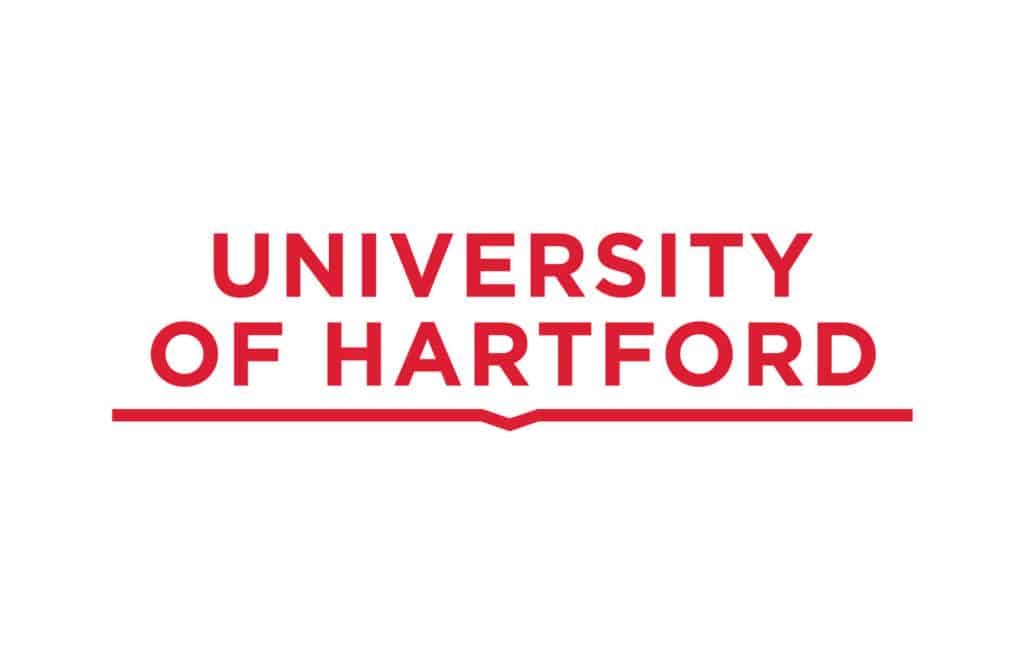 Enrolling online, you won't need to visit the University of Hartford's (est. 1877) main campus that spans portions of Hartford, West Hartford, and Bloomfield, Connecticut. UH offers eleven online Master of Science degrees in fields ranging from business, education, and nursing. Online degrees also include a dual MS Organizational Psychology/MBA, a Doctor of Nursing Practice, and a Master of Education with a Montessori concentration. The university has an 8:1 student-teacher ratio and the graduate degrees are considered some of the best in the nation by U.S. News and World Report.
University of New Haven

As soon as you open the University of New Haven webpage, you'll know this university's central goal is your success. UNH's strong suit is represented in its graduate programs in some of the most in-demand careers in nursing, healthcare administration, accounting, business, engineering, forensic investigation, criminal justice, and more. The university also offers degree completion programs in business and healthcare (paramedicine and dental hygiene). Considered one of the best regional universities in the North by U.S. News and World Report and one of The Princeton Review's best universities in the nation, you'll earn a quality degree at this university.
University of Saint Joseph
Founded in 1932 by the Sisters of Mercy of Connecticut, USJ was the first liberal arts college for women in the area, and from its beginning, USJ was inclusive of all races, religions, and ages. Although a small school, USJ is big on degree options and student services. Offering small class sizes and an 8:1 student-faculty ratio, online and hybrid graduate programs from SJU meet the needs of professionals seeking career advancement through an online program offering convenience and quality faculty instruction. Eight M.A. and M.S. degrees are available online in science, education, and health disciplines.
Related:
Best Online Colleges & Universities