When you hear the name, New York, you probably first think of New York City and its nearly 9 million citizens living in an area of 300 square miles.
New York City was the nation's first Capital with the site of the first Supreme Court, U.S. Congress, and presidential inauguration.
Originally the land we now call New York was home to the indigenous Algonquian, Mohawk, and Iroquois people. In the early 16th century, European explorers began attracting traders, and settlers were Dutch, French, German, and English, eventually forcing the Native People out of their lands.
With its storied history, NYC is globally recognized as a financial hub, political, entertainment, media, and cultural center of the United States NYC is famous for Broadway, the United Nations, world-class museums, the Statue of Liberty, the Empire State Building, etc.
But New York is more than just the most famous city of New York. Upstate New York is home to the Baseball Hall of Fame in Cooperstown, the site of the birthplace of the American Suffragette movement, inspiration for Washington Irving's "Legend of Sleepy Hollow" and "Rip Van Winkle." The state shares Niagara Falls with Canada
Today, the Empire State has a GPD of $1.56 trillion, a statewide population in excess of 18,937,000, with 43 public colleges, 147 private non-profit colleges, and 16 private for-profit colleges. More than 1,144,165 students are enrolled in NY post-secondary schools, with more women than men earning undergraduate and graduate degrees.
New York Higher Education
The state of New York supports two public higher education systems. The State University of New York (SUNY) is the country's most extensive integrated public higher education system, including universities, community colleges, and technical schools. More than 400,000 students attend one of 64 college campuses or online in the system's Open SUNY. More than 200,000 students take online courses each year.
The City University of New York (CUNY) is a system of four-year public colleges and community colleges encompassing 25 undergraduate and graduate schools stretching among all 5 New York City boroughs.
Two prestigious Ivy League universities are also located in New York State, Columbia (NYC) and Cornell (Ithaca).
Higher Education and Online Learning in New York by the Numbers
New York has a proposed and substantial FY 2024 budget of $7.5 billion for public higher education institutions, the State University of New York (SUNY) and the City University of New York (CUNY).
| | | | |
| --- | --- | --- | --- |
| Designation | Public/Private | Number of Schools | # Schools Offering Distance Education Programs |
| 4-Year Colleges & Universities | Public | 235 | 42 |
| 2-Year Community College | Public | 82 | 36 |
| Community College | Public | 36 | 6 |
| Private (not-for-profit) | Private | 216 | 94 |
| Private (for-profit) | Private | 95 | 10 |
(Source: /stats)
The student population of New York colleges and universities reflects the state's emphasis on education as well:
| | | | |
| --- | --- | --- | --- |
| | State Total | Undergraduate | Graduate |
| Overall College/University Enrollment | 1,144,165 | 898,264 | 245,901 |
| Online Study Only | 228,778 | 175,512 | 53,266 |
| Enrolled in Some Online Courses | 363,016 | 305,254 | 57,762 |
| Not Enrolled in Online Courses | 552,371 | 417,498 | 134,873 |
(Source: /stats)
A New York online college program will offer several benefits for people who may not have the time or money to attend a traditional college. An online college in NYC is ideal for working adults, recent high school graduates with uncertainties about college, nontraditional students, and professionals who want to change careers but are too busy working 9-to-5 jobs. A professional who is already employed may want to take classes at a New York online college to improve their chances for a promotion and raise. More and more companies are requiring postsecondary education, and attending online college is a great way to further an already existing career path.
Why An Online Degree?
In 2020, we saw colleges and universities across the country shut down because of the Covid-19 pandemic, suddenly putting thousands of students in educational limbo. Schools quickly moved to migrate on-campus programs to distance education in order. Once the pandemic dangers subsided, schools kept many programs online to increase student enrollment.
But perhaps the biggest benefit is having the best of both worlds, you can continue to work and earn a quality degree simultaneously.
But what really are the benefits of online education? There are several, some of which include:
Nontraditional Students – The population of on-campus students will usually be in their late teens to early twenties. Working adults, or non-traditional students, may opt for an online degree program because they may not feel comfortable stepping into the traditional college campus environment. Students who are older and have more life experience can find college campuses intimidating. Online degrees are a great way to feel more comfortable by earning a degree at a distance.
Convenience – Flexibility and convenience are the most frequently mentioned reasons for earning an online degree. Online, accredited educational degrees appeal to first-time, returning, or nontraditional students. With online courses, you can set your own study time if you have reliable computer access and the Internet at your workplace or home.

If a program requires clinical or practical experiences (such as nursing or social work), you'll probably be able to complete that requirement in your community at facilities, agencies, or centers under the supervision of an approved preceptor

Even though classes may be online for your convenience, you'll still be required to meet all deadlines for your assignments and exams

Cost – It's possible to save money with a degree online from a New York school. Online degrees may charge non-New York residents the same tuition rate as in-state students. Even without in-state tuition, as an online student, you'll save money on transportation, housing, and meal costs typically incurred by on-campus students.
While you may not be required to attend classes at a specific time studying online, you'll still need to meet all course deadlines and assignments. Other benefits of online colleges include creating a comfortable learning environment (your kitchen, for example), a greater ability to concentrate, a class time that fits a work schedule, and no commuting time.
Which Schools are the Best New York Universities for Diversity?
A majority of universities and colleges have made it a point to be all-inclusive and accepting of people from all walks of life. Even so, there are some top colleges in NY that make it a point to be as welcoming as possible to those who have alternative lifestyles or are from a minority race. The best New York colleges for diversity are LIU Brooklyn and Brooklyn College – CUNY, but they're closely followed by many other private and public colleges and universities in New York City. However, New York City does not have a lock on schools that are strong in diversity as Cornell University in Ithaca and University of Rochester both get high marks for diversity. Both of these schools rank high on the list of best New York Colleges which makes their appeal that much stronger.
Other top colleges in NY state for diversity include Ithica College which ranks highly for LGBT students and Vassar College which was once a women-only college. Vassar College has since become co-ed, but still retains a strong women's study program and supports the needs of female students.
Top Colleges in New York for Post-Graduate Employment
It's an accepted fact that obtaining a degree after high school helps individuals earn more money over their lifetime as opposed to those who went to work right after high school. It's important for a college-bound student to look at the internship and employment rate of the student body once they leave higher education. Internships are also an important part of a career as they help students learn about their chosen career while making connections for future employment. For example, Columbia University, one of the top New York universities, has a 95% internship rate and a 90% post-graduate employment rate.
Another statistic to look at when determining post-graduate employment rate at the best New York universities is the student loan debt ratio. The student loan debt and default rate for any of the top colleges in NY state is public information. One of the top New York Universities, Syracuse University, has a low default rate for student loans. The university had 113 borrowers default on their student loans between October 1, 2012 and Sept. 20, 2015. The average size of the total student body is 15,000 students, or about 3,750 students per class. As defaults typically happen when students graduate and enter employment, the low rate of default demonstrates that a degree from Syracuse University has value in the post-graduate employment field.
What Kinds of Degrees Can I Earn Online in New York?
Online degrees in New York offer students a wide array of choices that can propel their education and jumpstart, or advance, their careers. A student can take classes that will earn them associate's, bachelor's, master's, and even doctorate degrees. Degrees cover many areas, from historical studies to public relations, nursing, computer science, education, and business.
If you want to start a new career path, a dream degree can be discovered – and earned – at online New York colleges. Or, perhaps, you have a two-year Associate degree and want to complete or earn a Bachelor of Arts or Bachelor of Science degree, online programs will help you do that.
As more companies require a more skilled and educated workforce, earning an online degree can help with a better salary and offer more potential for promotion. Limitless opportunities exist when a student considers online degree programs from a New York college or university.
25 Highest Paying Online Associates Degrees
25 Highest Paying Online Bachelors Degrees
25 Highest Paying Online Masters Degrees
25 Highest Paying Online Doctoral Degrees
Certification in areas such as healthcare professions, chemistry, court reporting, and early childcare also are available in online degree programs in New York.
Accreditation
While College Consensus only reviews accredited online programs, there are some online schools that aren't accredited that you should avoid.
A regional or national non-profit, Department of Education-approved agencies, accredit higher education degree programs. Here's a sample of institutional accrediting agencies you'll want to look for when selecting a school:
Higher Learning Commission (HLC)
Commission on Colleges (SACSCOC)
Middle States Commission on Higher Education (MSCHE)
Northwest Commission on Colleges and Universities (NWCCU)
New England Commission of Higher Education (NECHE)
Southern Association of Colleges and Schools
If you're employed in a field (or want to be) that requires licensure, look for a program that may hold a specific accreditation such as:
Accreditation Board for Engineering and Technology, Inc. (ABET)
Council for Higher Education Accreditation (CHEA)
Commission on Collegiate Nursing Education (CCNE)
NC-SARA Reciprocal Agreements
There's one more thing to remember as you consider an online program.
Not all schools can accept online students from any state because of state laws. How can you ensure your chosen online program can admit you? Look to see if the school is a National Council for State Authorization Reciprocity Agreements (NC-SARA) member. This agreement will tell you if residents from your state qualify for admission.
How Can I Save Money on an Online Degree in New York?
Relatively inexpensive online colleges in NY are available to students and more cost-effective than attending a traditional brick-and-mortar college or university. On average, online education in New York will cost between $100 to $400 per credit hour. Students looking for an educational bargain should investigate an online community college in NYC. That's because New York is home to nearly 100 community colleges, with many offering online education.
Online community colleges in New York can be considerably cheaper than four-year universities. Yearly tuition can cost less than $5,000 at some community colleges, and all of them offer online education in New York for less than $6,000 a year. How does a student know they are saving money? The State University of New York Learning Network (SLN) has created a distance learning calculator for students to determine how much they can save by enrolling in an online course. It calculates numerous costs, including mileage, commute time, and childcare.
Did you know federal financial aid is available for online classes? If you're enrolled in an online school with regional accreditation from a U.S. Department of Education agency, you may be eligible to receive aid just like a student attending campus classes.
Financial Assistance
In many cases, employers will reimburse students for New York online college courses. Students may already have a degree but need additional training or instruction for their jobs. More employers realize that a more educated workforce benefits their companies, and investing in more education for their employees is a smart decision. That's why more and more are reimbursing and, in some cases, paying for their workers' online education. Such an arrangement can be a win-win situation for workers and employers for years to come.
If you're working now, you'll want to talk with your Human Resources office or supervisor to determine if your employer includes educational benefits. As the workforce becomes more competitive, employers see educational assistance as an attractive recruitment tool or a boost to employee morale and loyalty.
You'll want to be sure to file the Free Application for Federal Student Aid – FAFSA®. The form will also help when applying for need-based scholarships and state and school grants.
Other cost-saving possibilities:
Work/Life/Military Experience
You'll want to talk with your school's admission officer or program director about whether your professional experience and/or military training might be considered for academic credit. Shaving off credit hours required for your degree in this way will save you money.
Scholarships/Grants
Below is a sampling of scholarships and grants available in New York State. Not a New York resident? Scholarships may also be available in your state.
| | | |
| --- | --- | --- |
| Scholarship Name | Amount | General Eligibility/Requirements |
| New York State HESC Tuition Assistance Program | $5,665 | NYS resident; high school diploma or GED |
| NY Veterans Tuition Award | $10,000 | Combat-related veteran |
| NYS Memorial Scholarship | $24,800 | Children, spouses, and financial dependents of deceased firefighter; |
| New York State Scholarship for Academic Excellence | $3,000,000 | NY resident and high school graduate; demonstrating outstanding academic achievement; 2,000 scholarships available |
| Excelsior Scholarship | Tuition Costs | Need based |
| NYS STEM Incentive Program | $7,070 per year | NY Resident; Pursuing two or four-year STEM degree program |
| World Trade Center Memorial Scholarship (WTC) | Tuition Costs | Children, spouses, and financial dependents of innocent victims on 9/11 |
You can also check out our Top New York Scholarships list.
Are There Online Public Universities in New York?
As mentioned before, more than 200,000 students are enrolled in online courses in New York. Public online education is becoming increasingly important because it gives people more opportunities to earn a college degree. With anytime access and any place learning, people can earn a degree while keeping a positive work-life balance.
There are several online public universities in New York, including the well-respected Open SUNY program that allows students to register at any of SUNY's 64 campuses. Numerous courses are available from respected faculty throughout New York. This program even attracts students from out-of-state, as do other New York online colleges and universities. The New York Department of Education has even adopted "Principles of Good Practice" to ensure that students who take online classes have the most positive experience possible while urging colleges and universities to include online classes when planning and goal-setting their priorities.
With so many options available, more students now have more avenues toward an online education in New York than ever before, whether you live in the Empire State or not.
Best Online Colleges
The Best Online Colleges & Universities in New York category is limited to schools in New York offering at online degree programs at any level. Schools not qualifying for a Consensus Score were ranked by their Student Review score.
Canisius College
One of only 28 Jesuit Colleges in the country, Canisius College is a private, 4-year Jesuit school in Buffalo, NY. The college was founded in 1870 by the Society of Jesus. The online degree programs at Canisius College are at the master's level. Known for its educational programs, Canisius also offers online studies in Business, Sports Administration, Applied Nutrition, and Data Analytics. An interesting and unique online degree at Canisius is Anthrozoology, which study of human relationships with other animal species. U.S. News and World Report ranks this college highly as one of its Best Value Schools.
Columbia University in the City of New York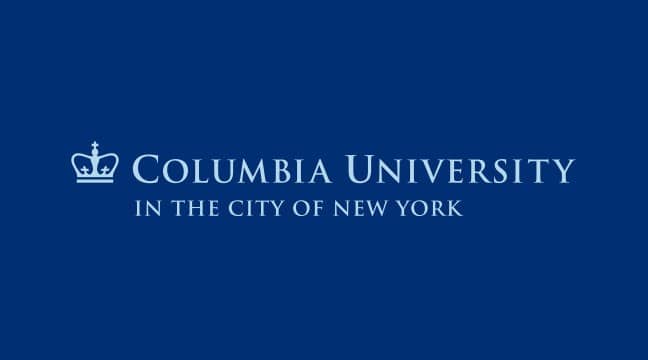 Columbia University (officially known as Columbia University in the City of New York) is a private, Ivy League research university located in New York City, in Upper Manhattan. Established in 1754 as King's College, the school has an impressive alumni roster of graduates ranging from Founding Fathers, U.S. Presidents, Supreme Court Justices, Artists, and Scientists. Eight online degrees are available from the Schools of Engineering and Applied Science, Social Work, Graduate School of Arts and Sciences, Business, Earth Institute, Law, Medicine, and Professional Studies.
CUNY Lehman College
More than 14,000 students enroll in this City University of New York (CUNY) college in the Bronx. Opened in 1931, Lehman College lent its campus as the training location for the WAVES—Women Accepted for Voluntary Emergency Service during WWII. Several undergraduate, graduate, and doctoral programs are available online, with seven future programs in the works. Bachelor's degrees in Nursing, Health Services Administration, Business Administration, Education, etc. Lehman College provides a peer mentoring program specially designed for online students, and you can access your coursework via computer or mobile app.
New York University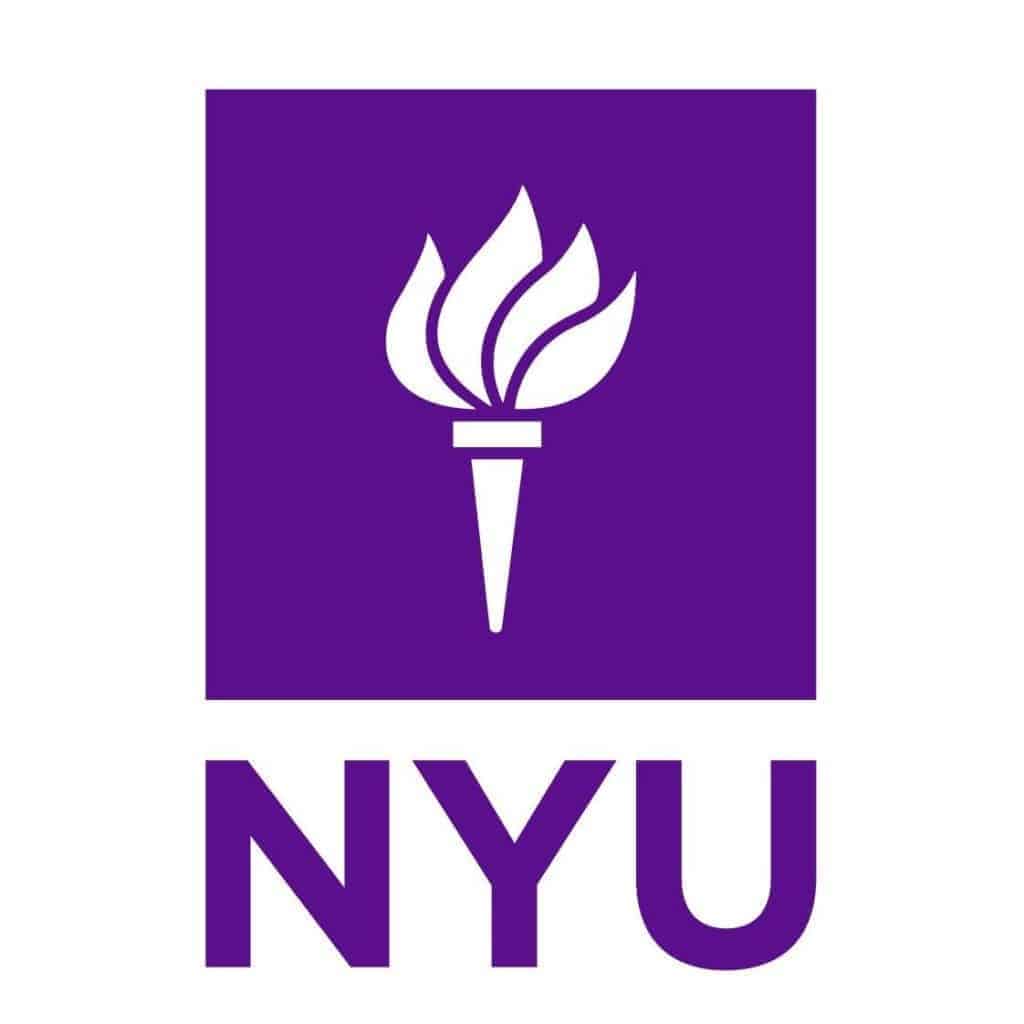 Founded in 1831, New York University is one of the largest private educational institutions in the U.S. Located in the heart of Greenwich Village, the university is an important part of the community and has a student enrollment of over 65,000. NYU offers undergraduate, master, and doctoral degrees in online and hybrid formats. Among the studies offered online include Engineering, Business, Social Sciences, Law, Global Health, and more. NYU has a strong $1 billion annual commitment to research.
Niagara University
Niagara University's roots reach back to 1856, a private, liberal arts university in the Vincentian and Catholic traditions. The university has four academic departments in Arts and Sciences, Business Administration, Education, and Hospitality and Tourism Management. The school offers six online Early Childhood and Special Education, an MBA in Strategic Management, a Master of Arts: Interdisciplinary Studies, and a Master of Arts: Interdisciplinary Studies. This intimate college has an enrollment of 2,785 students and is known for its MBA and Masters in Education programs. Earning your degree online from Niagara University, the only thing you'll miss is visiting the spectacular Niagara Falls.
SUNY Brockport
This college began in 1835 as a Baptist-affiliated school and underwent several name changes before 1942 when it joined the SUNY system and is now known as SUNY Brockport. You'll find a wealth of online undergraduate, graduate, doctoral, and certificate programs. Degrees available range from Accounting to School Counseling, including an MBA, Nursing (RN-BSN, Nurse Practitioner, Doctor of Nursing Practice), and several degree completion programs. SUNY Brockport is inclusive, with over a quarter of its 6,000 study body from underrepresented demographics.
SUNY College of Environment Science and Forestry
In 1911, ESF formed a partnership with neighboring Syracuse University that exists today and offers ESF students supplemental academic studies to their major concentration on the "…study of the environment, developing renewable technologies, and building a sustainable future." The college joined the State University of New York system in 1948 and offers an online B.S. in Sustainability Management. It may be small, but this college is recognized as one of the top public colleges in the nation (U.S. News and World Report), Top Green College, and a Best Public School for Making an Impact (Princeton Review). ESF also offers a strong slate of certificates that can be earned online.
SUNY Cortland
SUNY Cortland promises flexibility and support for you in its online degree programs designed for working professionals. Among the online and hybrid graduate programs, you'll find programs in Childhood Education, Educational Leadership, Community Health, History, Physical Education, and Sports Management. Founded in 1868, this small school is influential in its alumni list, which includes Elmer A. Sperry (inventor/industrialist of Sperry-Rand Corp.), Anne Dunwoody (first female 4-star Army General), Kevin James (actor/comedian) as well as George Tenet (former Director of Central Intelligence.)
SUNY – Oneonta
This mid-sized, four-year public university in Central New York has a lot to offer in terms of small class sizes, reasonable tuition, and online/hybrid degree programs and courses. SUNY Oneonta has online graduate degrees in areas such as Special Education, School Counselors, Biology, Nutrition and Dietetics, and more. Established in 1889, the university has an enrollment of 5,918 and is home to the largest optical telescope in New York State, and is just a short 30-minute drive to the Baseball Hall of Fame in Cooperstown, NY.
University at Buffalo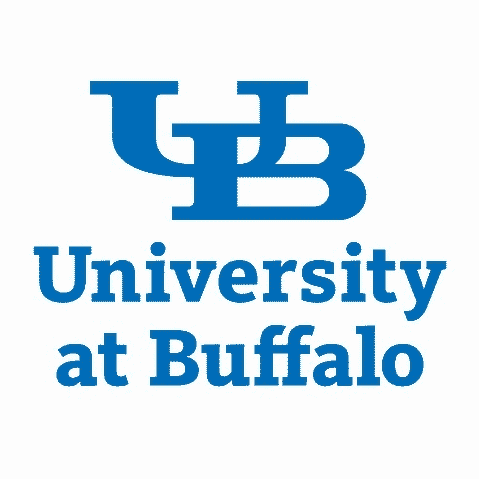 Established in 1846, University at Buffalo is the flagship institution in the State University of New York (SUNY) system and is the largest and most comprehensive campus within the 64-campus SUNY system. The University spends more than $380 million annually on research. It boasts faculty inventors who have contributed to a number of inventions, including the implantable battery-operated cardiac pacemaker, photodynamic cancer therapy, pattern recognition software, and much more. Online degrees are available through the Online Education Department, including four undergraduate minors, eight Master, and two doctorates in several concentrations.
Related Rankings:
Best Online Colleges & Universities in New York
Best Online Colleges & Universities
Best Colleges & Universities in the North
Most Affordable Online MBA Programs