The indigenous Seneca named this area, ohiːyo', meaning "large creek" or "good river" in what settlers renamed the great Ohio River (the third largest American river) that is the boundary of the Midwestern and Southern United States.
For centuries, Ohio was home to the indigenous Erie, Kickapoo and Shawnee people before white Europeans moved into the territory in the early 1700s. What became the state of Ohio was settled by New Englanders following the American Revolution and saw an influx of German, Swiss, and Scotch-Irish whose influence is still seen in the state.
Bordering Lake Erie, Michigan, Pennsylvania, West Virginia, Kentucky, and Indiana, Ohio was the seventh state admitted to the union in 1803 with a population of 45,916. Today, Ohio has an estimated population over 11 million.
Higher Education in Ohio
Ohio University takes the prize as the first college to open in the state in 1804 with three students, one building and one professor. Ohio anticipates the state committing $15.13 billion in higher education.
| | | | |
| --- | --- | --- | --- |
| Designation | Public/Private | Number | Years |
| Community Colleges | Public | 23 | 2 |
| Colleges and Universities | Private | 68 | 4 |
| Colleges and Universities | Public | 14 | 4 |
(Source: Ohio Secretary of State)
A Really Brief History of Online Education
Distance education in the U.S. goes back to the 19th century and coincides with the development of the U.S. Postal Service. Access to mail service led to the beginnings of correspondence school courses. The system wasn't fast or efficient, with professors sending students instructional materials and exams back and forth through the mail.
In the mid-20th century, the University of Houston was the first to offer college courses for credit on the country's first public television station, KUHT. With the proliferation of private computers and the Internet, an opportunity developed to provide online courses and degrees. In 1989 the University of Phoenix was the first to offer fully-online college studies.
Accreditation
An accreditation system began in the 19th century to monitor U.S. colleges and universities' academic and educational standards. The system was designed to verify that quality standards in higher education were consistent and verifiable.
The educational accreditation system is used today for many of the same reasons. Accreditation can be regional or national non-profit as approved by the Department of Education. We're providing a list of some of those institutional accrediting agencies that you should look for when selecting a school:
Middle States Commission on Higher Education (MSCHE)
New England Commission of Higher Education (NECHE)
Higher Learning Commission (HLC)
Northwest Commission on Colleges and Universities (NWCCU)
Southern Association of Colleges and Schools
Commission on Colleges (SACSCOC)
Some degree programs that may require licensure, could hold specific accreditation from organizations such as:
Commission on Collegiate Nursing Education (CCNE)
Accreditation Board for Engineering and Technology, Inc. (ABET)
Council for Higher Education Accreditation (CHEA)
The schools on this College Consensus list all hold accreditation
Online /Distance Education in Ohio by the Numbers
| | | | |
| --- | --- | --- | --- |
| | Total | Undergraduate | Graduate |
| Enrollment | 662,403 | 573,536 | 88,867 |
| Online Study Only | 197,651 | 167,497 | 30,154 |
| Some Online Study | 220,773 | 202,592 | 18,181 |
| No Online Study | 243,979 | 203,447 | 40,532 |
(Source: /stats)
Academic and Personal Benefits of Online Study
Courses – online degrees are developed and taught by the same faculty as your on-campus cohorts. While coursework is conveniently online, depending on your class, you may be required to participate in Zoom or other interactive video platforms for classes at specific times.

Some programs with intensives necessitate traveling to the school's Ohio campus. Intensives are designed for you to interact with professors and students and/or participate in or demonstrate skills training. Intensives, or immersives, are typically held on weekends and you're given plenty of advanced notice of dates

Scheduling and Flexibility Convenience – the convenience of an online Florida education is substantial. Wherever you are and if you can log onto the Internet in your workplace, your home, or on vacation, you can set your own study schedule with online courses.

Should your degree, such as nursing or social work, require clinical or practical experience, you can complete the requirement in local facilities, agencies, or centers under the supervision or approved preceptor

While coursework can be done on your schedule at a time convenient for you, you'll still need to meet course deadlines for your assignments and exams

Cost – You can save money earning your degree online at a public Ohio school. Depending on the school, sometimes online programs charge non-Ohio residents the same tuition rate as in-state students. Whatever the case, you'll save money on transportation, housing, and meal costs typically incurred by on-campus students. The biggest benefit is you can continue to work and earn a quality degree simultaneously.
There are many benefits of going to Ohio online colleges for all kinds of students. The best online colleges help create a balance between work, family, and school. Accredited online colleges in Ohio understand who their students are and what they need to succeed. Those who are pursuing their degrees work full-time or have part-time jobs, and many are married with children. This means that there needs to be a balancing act, and time management is required. Working adults can benefit from online universities that have accelerated programs, competency-based learning, support services geared toward nontraditional students, different start dates throughout the year, and the convenience of attending class at any time.
Ohio online colleges can benefit students in rural areas who want access to specialized degrees that may not be easily accessible or available at their local institution. For example, students may want to get a certificate in programming or a degree in marketing but don't live near an institution that offers it. Classes at accredited online colleges in Ohio can be available no matter where a student lives and you don't need to live in certain geographic locations.
What Kinds of Degrees Can I Earn Online in Ohio?
With more Ohio online degree programs being offered every day, students have the option of studying toward any degree, from associate's to doctoral degrees.
Business Administration is one of the most popular Ohio online degrees because it allows for so much versatility in the workplace. Students that have a bachelor's degree in business can earn an estimated $2.6 million more over the course of a career, according to the U.S. Census Bureau.
Other associate Ohio online degrees include paralegal, accounting, software development, education, and health information management.
25 Highest Paying Online Associates Degrees
25 Highest Paying Online Bachelors Degrees
25 Highest Paying Online Masters Degrees
25 Highest Paying Online Doctoral Degrees
There are also plenty of online degree programs in Ohio that allow students to get a doctoral degree. This allows students to continue working in their chosen field while furthering their education. Over 200 accredited institutions in the U.S. offer more than 1,000 online doctorate degrees. Online degree programs in Ohio are not a shortcut to earning a doctorate or other degree. Programs may require less face-to-face time or time on campus but still require a student to research, write a dissertation, and defend it successfully. As long as the Ohio online degree programs are nationally accredited, the degree is just as valuable.
How Can I Save Money on an Online Degree in Ohio?
Estimated average tuition costs per academic year in Ohio:
| | | |
| --- | --- | --- |
| Ohio Four Year Public Colleges and Universities | In-State | Out-of-State |
| Undergraduate | $14,838 | $18,290 |
| Graduate | $16,025 | $19,536 |
| Ohio Four Year Private Colleges Universities | $21,241 | ### |
| Ohio Community or Two-Year Colleges | $9,063 | $11,924 |
Over the years, the cost of attending traditional universities has skyrocketed. Many people choose to attend online community colleges in Ohio to save on costs. Community colleges can already save students money on a degree, but attending Ohio online community colleges means students can save even more money and have the benefits of higher education. There are also a number of other cost-saving benefits for attending community colleges in Ohio with online classes. There is an added benefit of a reduced cost of attending Ohio online colleges, making it a great option for students of all financial backgrounds.
With affordable online colleges in Ohio students also save on commuting costs. This includes gas, parking, oil changes, repairs, insurance, and occasionally tickets. Public transportation may be available but it's not free and students attending Ohio online community colleges can avoid these costs while also eliminating time wasted on commuting.
Overhead drives up the cost of traditional community colleges. However, since affordable online colleges in Ohio conduct classes on the Internet they can reduce these overhead costs, such as facilities, utilities, security, parking, employees, landscaping, and general upkeep. Brick-and-mortar institutions also have to deal with restrictions in class sizes. The cheapest online colleges in Ohio can enroll more students and provide their classes at a much lower expense.
If a student attends a traditional university instead of community colleges in Ohio with online classes, he or she may have to pay for meals and housing. However, those who are studying at online community colleges in Ohio have the opportunity to live anywhere and this can include neighborhoods where the cost of housing is lower. Physical colleges can force students to buy their meal plans but if a student doesn't live on campus then he or she doesn't have to purchase a meal plan when attending cheap online colleges in Ohio.
Another popular advantage of attending cheap online colleges in Ohio is the opportunity to have e-books instead of the traditional textbooks that can eat into a schooling budget. At the cheapest online colleges in Ohio, there may even be the opportunity for free classes, which can give you some serious savings.
Ohio Financial Aid/Scholarships/Grants
As an online student and depending on your degree and/or school, you might qualify for in-state tuition even if you live outside of the state. Be sure to talk with an admission advisor to determine if you qualify for in-state tuition as a distance education student.
Students, whether traditional, nontraditional, or retired adults, may need financial aid to assist with the program's cost. Financial aid includes access to grants and student loans that are low-interest rates and affordable for students looking to pursue their education.
Federal Financial Aid for Ohio Students
Accredited Ohio colleges and universities also offer the Federal Student Aid programs such as Pell Grants, loans, and departmental scholarships. Most schools and scholarship programs require you to make an application for student aid through the Free Application for Federal Student Aid – FAFSA®. The form will also help when applying for need-based scholarships, and state and school grants.
Online students may qualify for scholarships that may not be available from other states. Some scholarships may only be for Ohio residents attending a specific college or university, but out-of-state, online students may also be eligible for scholarships. Scholarships can be merit-based or need-based. Some scholarships are related to your major. Some may require essays, letters of recommendation, and/or that you major in a specific field of study. Other scholarships may be geared toward specific requirements such as gender, heritage, work history, etc.
Work/Life/Military Experience
Schools realize that nontraditional students frequently have previous experience in a particular field. You might be able to earn curriculum credit for your work or life experience. Military training may also be considered for academic credit. Be sure to talk with admissions about that possibility.
Ohio Scholarships
| | | |
| --- | --- | --- |
| Scholarship Name | Amount | General Eligibility/Requirements |
| Ohio College Opportunity Grant (OCOG) | Unknown | Ohio Resident; Enrolled in nursing degree, |
| American Legion Auxiliary Department of Ohio | $1,000-$1,500 | First year student; veteran or direct descendent of honorably discharged veteran; only one scholarship is awarded |
| Lloyd A. Chacey P.E. Memorial Scholarship | $2,000 | 3.0 GPA, Ohio resident, engineering major, |
| Ohio News Media Foundation Minority Scholarship | $750 | High school senior; majoring in newspaper-related programs; Alaskan Native, Black, Hispanic, Native American |
| OCCDF Public Service Scholarship | $2,000 | College Junior – Postgraduate; Ohio Resident |
| Edin B.Hogan Memorial Scholarship | $5,000 | African-American; Ohio Resident; Undergraduate |
| Oncology Practice Alliance Scholarship | $2,500 | Undergraduate – Postgraduate; Ohio or West Virginia Resident |
| Ohio Department of Higher Education | $100 to $7,000 | Need-based; Undergraduate; Ohio Resident |
Ohio's Economy and Higher Education
Enrollment in the best Ohio college degree programs often stays inline with the economy of the state being researched. In Ohio's case, the number of enrolled students gradually increased up until around 2012 when numbers began to decline. Although the gradual decline in numbers is somewhat low, it is a direct influence on the state's economy and the projected employment rate over the next few years. The number of job openings for those who have graduated with a Bachelor's degree or higher has remained steady. Graduates who have recently finished their schooling are staying within the tri-state area that includes Indiana, Michigan, and Ohio.
One of the things that should be directly noted about the statistics in Ohio is that even though the number of enrollments has declined, the number of actual graduates has increased. This means that those who are enrolling in top Ohio college courses are actually staying on schedule with their degree programs and graduating. In Ohio, there is a significant number of graduates who have gone on to complete a Bachelor's degree or higher since 2012. The best universities in Ohio are able to provide the highest quality education possible for students who are looking to find the best opportunities for advancement.
Stats for Higher Education
The tuition for many of the top Ohio colleges has remained unchanged for the past several years. While the tuition for colleges in the surrounding states has steadily increased, Ohio is the only state in the area that has not shown any significant change at all during the last several years, primarily between 2005 and 2015. Ohio's economy has remained steady over the past several years. This has had a dramatic effect on how schools estimate tuition costs. Since the number of students enrolling in the different degree programs has remained steady as well, the cost of tuition has not increased.
In terms of four-year colleges, graduation figures were lower than in surrounding states when it comes to students graduating from their chosen degree program during the scheduled time. Out of those who had enrolled in a four-year degree program, only 32% actually graduated on time. Almost 55% took up to six full years to complete their four-year degree program.
In 2013 through 2014, the number of graduate students attending the best universities in Ohio was greater than the total number of faculty members that were hired on a full-time basis. There were only five states that achieved this milestone. Ohio was one of them. The number of graduate students who are attending the top Ohio universities shows the potential growth that is possible within Ohio's job market. Graduates have access to a variety of industries in the tri-state area where they can immediately find employment in the type of career they are interested in.
Best Online Colleges in Ohio
The Best Online Colleges & Universities in Ohio category is limited to schools in Ohio offering online degree programs at any level. Schools not qualifying for a Consensus Score were ranked by their Student Review score.
Case Western Reserve University


Case Western Reserve University, located in Cleveland, OH, is a private, 4-year that's the result of combining the Case Institute of Technology (founded in 1881) and Western Reserve University (founded in 1826) to form a single University. This university has various quality online programs for some of today's most in-demand careers. Online degrees are available in Social Work (MSW), MBA in Healthcare Management, MS in Biomedical Engineering, Master's in Mechanical Engineering, and Master in Systems & Control Engineering. You can also take online studies with the Massive Open Online Course (MOOC) that lets you study side-by-side with peers around the world in Nursing, Law, Management, Medicine, and more.
Cedarville University

Cedarville University is a co-educational Christian university established in 1887 as a Reformed Presbyterian school. It affiliated with the Baptist denomination when the school merged in 1953 with the Baptist Bible Institute of Cleveland. The online programs promise convenient courses and an active and supportive faculty, all with a Christian focus. CU offers a Dual Enrollment option, allowing current high school students to earn college credit. Graduate students can earn master's degrees in Nursing and Business Administration. Professional certificates are also available with Cedarville's online programs.
Defiance College
If you're looking for a graduate degree you can earn online, you should explore the options at Ohio's Defiance College. This small Ohio college opened in 1850 as a private female seminary supported by the United Church of Christ. You don't need GRE/GMAT scores and won't pay an application fee to apply for admission to the college's Graduate and Completion programs. Online degrees are available in MBA, and M.A. in Education and Nursing has two programs: RN to BSN and Organizational Supervision and Leadership.
Franciscan University of Steubenville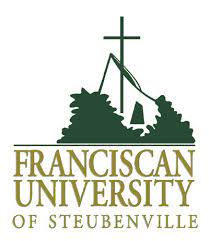 This university was opened by the Franciscan Friars in 1946 to serve WWII veterans who put their education on hold to enlist. A small university of little over 3,000 students, Franciscan University of Steubenville, offers online degree programs. Presently, the school offers two Associate degrees and four Bachelor programs. You'll also find five Masters degree provided online. These online programs focus on theology, Catholic studies, philosophy, etc. An online undergraduate degree in Business is available, as is an MBA. If you're currently a high school student, you may want to look at the university's Fast Track-Dual Enrollment program that allows you to take certain college courses along with your high school courses.
Miami University-Oxford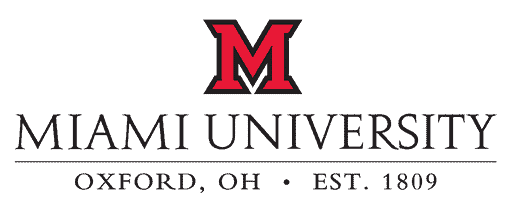 Miami University-Oxford owes its existence to an Act of Congress signed by George Washington in 1809 that established an academy northwest of the Ohio River. Miami University is known as a Public Ivy school (one of 8 public schools offering exceptional educational opportunities at public school costs.) With robust online and hybrid undergraduate and graduate programs in Business, Nursing, Education, and more. Notable graduates from Miami University include a president, a Pulitzer Prize winner, and several governors.
Ohio University
The main campus of Ohio University is located in Athens and is the first university in the state (established in 1804.) The online education program at OU is ranked #1 in the state, and Newsweek ranks it in the top 50 of America's Top Online Colleges for 2023. Ranging from Associate, Undergraduate, and Graduate degrees, OU offers 60 fully online degrees overall in some of the most in-demand fields. Courses are taught by faculty members experienced in online instruction and mirror the same curriculum taught on-campus.
The Ohio State University
This land-grant university opened in 1870 in Columbus, OH, and today is ranked in the top 20 of America's best colleges. Recognized for its world-class status in research and several professional fields, Ohio State offers Associate, Bachelor, Master, and Doctoral online programs through its 15 colleges or schools. Undergraduate online degrees are available in Nursing, Radiologic Sciences, Health Sciences, etc., but Ohio State's 21 online graduate degrees are the most impressive. You can earn online degrees in Arts & Science, Agriculture, Engineering, Nursing, Medicine, Education, etc., reflecting the most sought-after careers. Three online nursing Doctorates are available.
University of Cincinnati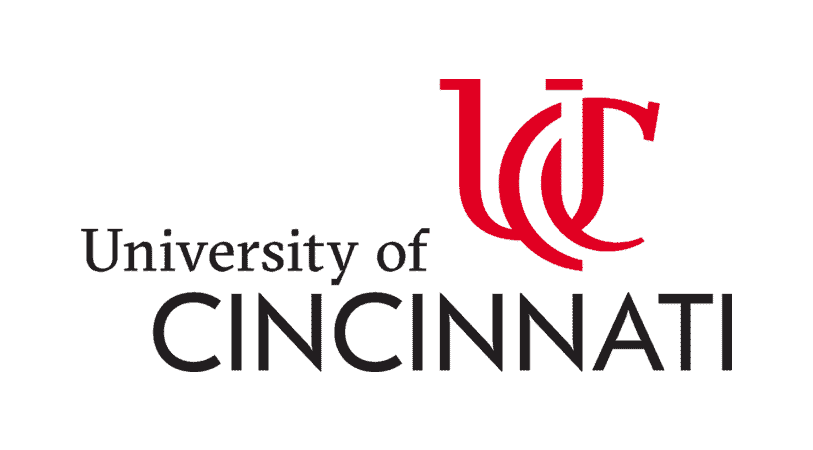 There's much to recommend earning your degree online from the University of Cincinnati, one of the nation's top public universities, with online degrees designed especially for working professionals. The University of Cincinnati is the second-largest university in Ohio and was founded in 1819 and has grown to boast an enrollment of over 46,000 students attending online or in-person. With flexible scheduling, professors, and faculty having online teaching experience, as well as your own Student Success Coordinator, you'll find support at UC every step of the way. UC has a strong catalog of online degrees, from Associate to Master's programs offered through its 14 colleges and schools.
University of Dayton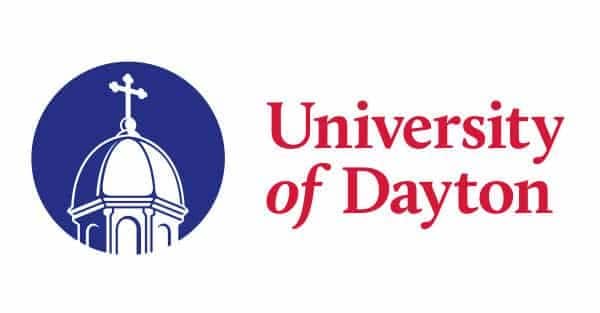 Founded in 1850 by the Society of Mary, the university is one of only three Marianist universities in the country and is Ohio's largest private university. Today, the University of Dayton has 39 online degree programs as well as offering professional certifications. Among the online master's programs available are studies in Business, Engineering, and Educational Leadership and a hybrid Juris Doctor. You'll find classes to be small, with an average of 16 students in online courses. The university proudly boasts a 98% student success rate.
Xavier University
Xavier University in Cincinnati, OH is a private, 4-year Catholic university and is the 4th oldest Jesuit University in the United States having been established in 1831. There are nine nationally recognized online Master's degrees available in Nursing, Health Services Administration, Montessori Education, Special Ed, MBA, Criminal Justice, and Sports Administration. A Bachelor's degree in Organization Leadership is also available online.
Related Rankings:
Best Online Colleges Universities in Ohio
Best Online Colleges & Universities
Best Colleges & Universities in the Midwest