Online learning is especially beneficial to working adults as they can undertake their online degrees in Oklahoma while accommodating their work and life schedules. This is especially the case if you are undertaking asynchronous classes where you do not have to log in at specific times for live sessions. Through an asynchronous class, you can access the course content, forums, and interact with fellow learners as and when you want to. Oklahoma online degree programs are also helpful to students who cannot afford the high tuition fees for conventional courses. While the costs vary from one institution to another, they are all cheaper compared to face-to-face classes. In some instances, financial aid can be availed to learners.
Online courses give students a chance to interact and network with peers from different nations or even continents. This makes learners culturally sensitive which makes it easy for them to fit in different cultures. Online learners also have more opportunities when it comes to collaboration with like-minded individuals when it comes to project implementation.
Ranking the Best Online Colleges in Oklahoma
To rank the best online colleges in Oklahoma, College Consensus editors began with the Consensus Score – the unique aggregate score based on published rankings and reviews. Only accredited, reputable institutions qualify for a Consensus Score. Then, colleges must have at least 3 online programs available for undergraduate students.
Institutions are shown in order of their Consensus Score.
1
University of Oklahoma-Norman Campus
Norman, OK
Last Accessed: October, 2019
The University of Oklahoma is a public research university that was established in 1890. With over 30,000 students, both on-campus and remote students, the institution has managed to integrate an online school for baccalaureate and master's degree programs that can be fulfilled using an online format. The Bachelor's degree program offers lifespan care administration and world cultural studies, while the Master's degree accommodates museum studies and prevention science enthusiasts. The institution qualifies to be one of the best online colleges in Oklahoma thanks to its outstanding online tuition rates, commendable job market reputation, and return on investments.
According the US News and World Report 2020 for the Best Colleges, OU climbed up 12 spots from 2018. The College's undergraduate business program attained the 50th position nationally, making it one of elite business schools. With more than 170 academic programs, the institution aims at ensuring all students get the undivided attention from their tutors and have access to unlimited library materials online. The school not only accommodates working adults, but it also designs internship programs for students who want to join the job market.
Number of Online Programs
5
2
Oklahoma State University-Main Campus
Stillwater, OK
Last Accessed: October, 2019
Oklahoma State University offers 14 online undergraduate degree programs. Since its founding in 1890, the institution has attracted more than 35,000 students, making a faculty ratio of 20:1. With more than 240,000 graduates, it continues to offer many courses to fulfill undergraduate, master's, and PhD, degree programs. Featuring among the best online colleges in Oklahoma is part of their mission.
Stillwater is ranked 6th on the list of the safest cities in Oklahoma. This explains why students feel safe as they go about their academic activities. As a land-grant university, the need to carry out research is paramount to restore the wellness of life. With science-based educational initiatives, Oklahomans can now tackle their issues and conserve their resources wisely.
Number of Online Programs
14
3
Oklahoma Wesleyan University
Bartlesville, OK
Last Accessed: October, 2019
Oklahoma Wesleyan University is a leading Christian Higher Education University based in Bartelsville. OWU offers 6 online undergraduate degrees and accommodates students who are passionate about liberal arts and sciences. With endorsements from the National Council for Accreditation of Teacher Education (NCATE), the institution offers a baccalaureate degree program in nursing and a master's degree program. This explains why it is among the best online colleges in Oklahoma.
Since its formation, it has earned an outstanding academic reputation from media outlets such as: the US News and World Report, Forbes.com, and CBSNews Money Watch. Due to the high student turnout rates, the institution has introduced online programs. This will ensure all working and remote student get the best rates and have time to handle their daily commitments. Needy students who qualify for a state-funded program can apply for financial aid. Standing as the inspiration of God's truth and light is the primary motivation behind the institution's motto.
Number of Online Programs
6
4
Southwestern Christian University
Bethany, OK
Last Accessed: October, 2019
Southwestern Christian University is a Christian-based liberal arts university that offers awards for Associate's degree, Bachelor's degree, and Master's degree. Southwestern Christian's online program is offered in the evenings to ensure that students get the services they need from the comfort of their homes. With a student-to-faculty ration of 15:1, the university readily offers more than 200 graduate programs for on-campus and online students. It is among the best online colleges in Oklahoma thanks to academic programs in analytics, architecture, art and music administration, and business courses.
Being a firm believer of equality, the institution does not discriminate individuals based on their race, color, gender, or physical nature. Therefore, all students are entitled to top-notch tuition services, financial aid, grants and loans, unlimited access to library services, and get deserving awards. After earning your certificate, master's degree, or doctorate degree, they will link you to more than 230 alumni and more than 3,000 employer partners.
Number of Online Programs
4
5
Northeastern State University
Tahlequah, OK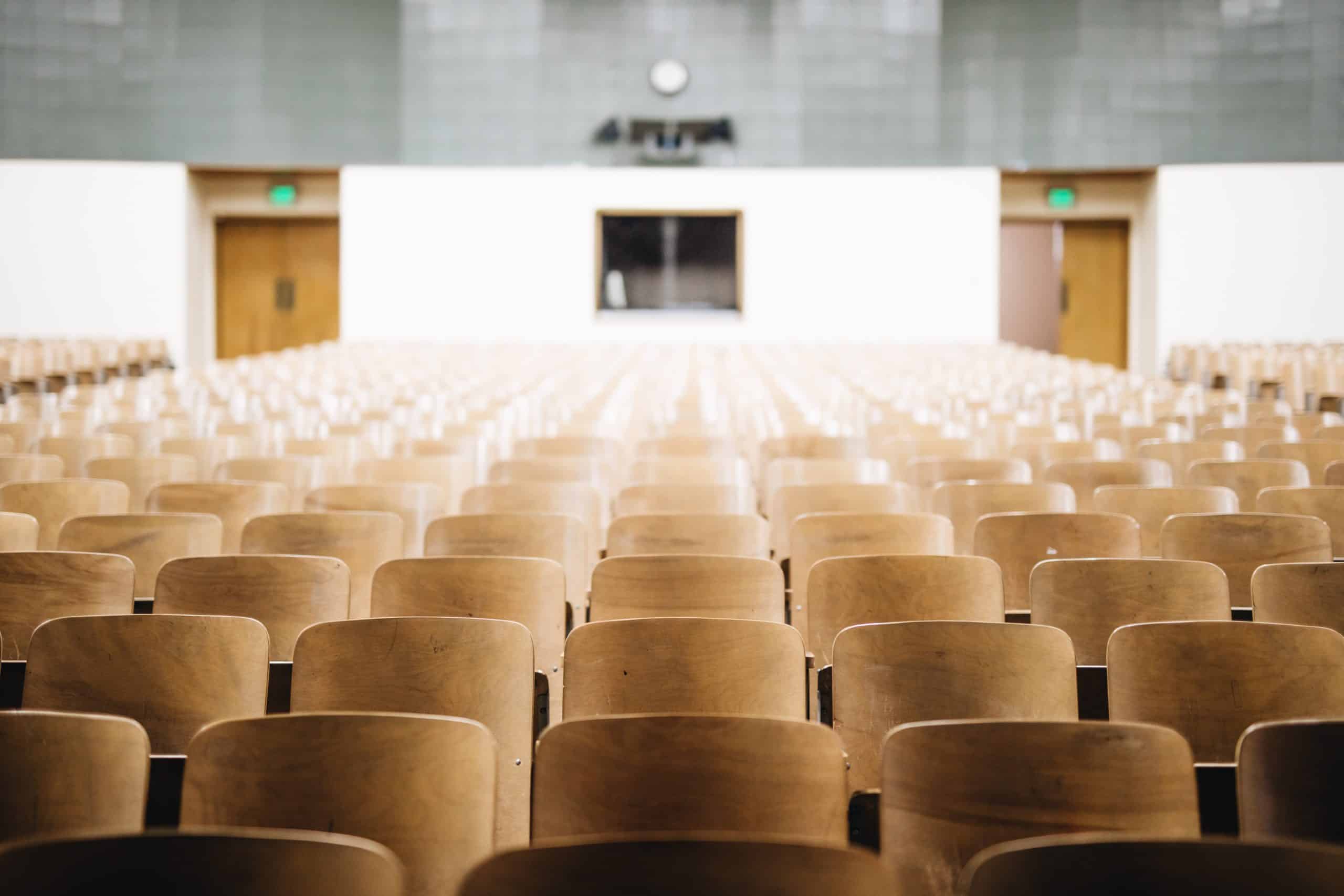 Last Accessed: October, 2019
When Northeastern State University was founded in 1846, it had the interest of the Native Americans (Cherokee Nation) at heart. With a wide range of undergraduate and graduate degrees in Business, Education, Counseling and Social work, among others, adult learners will have unlimited access to online programs. Being one of the best online colleges in Oklahoma, it has designed flexible programs to suit every student's busy schedule.
NSU ranks 4th in the list of the largest 4-year public universities in Oklahoma thanks to its affordable tuition. Because it mainly targets Native Americans, it offers financial aid, loans, and grants for students who cannot afford tuition. The motto, "Gather Here, Go Far", is the reason why NSU aims at producing socially responsible citizens who are motivated to learn and discover great things.
Number of Online Programs
5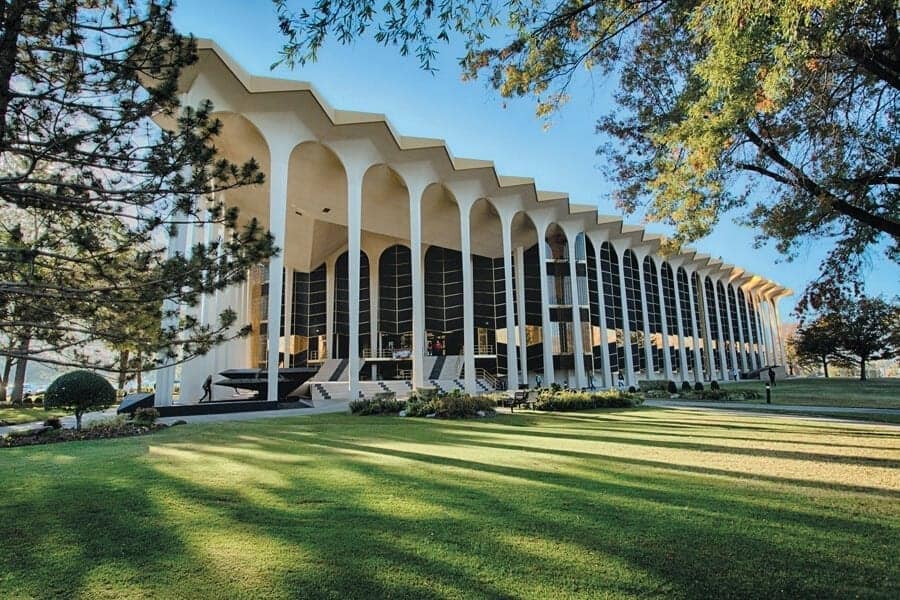 Last Accessed: October, 2019
Oral Roberts University is an accredited Christian-based organizations that offers undergraduate and master's degree programs. In a Princeton Review ranking, ORU features among Best in the West colleges, particularly for its military-friendly initiative. Students have the opportunity to go on mission trips in many countries to pursue their passion. Once you join one of the best online colleges in Oklahoma, you will feel empowered from the uttermost bounds of the earth.
The U.S News and World Report and Princeton Reviews have ranked ORU 9th position in the list of top online bachelor's degree for Christian Ministry programs. This explains why it is one of the top home friendly schools and colleges in the region. The business administration program is one of the most popular in the institution. Moreover, high school students can also look forward to earn a credit from the institution through a special program. Art students also have the privilege of getting art scholarships to further their studies.
Number of Online Programs
5
7
University of Central Oklahoma
Edmond, OK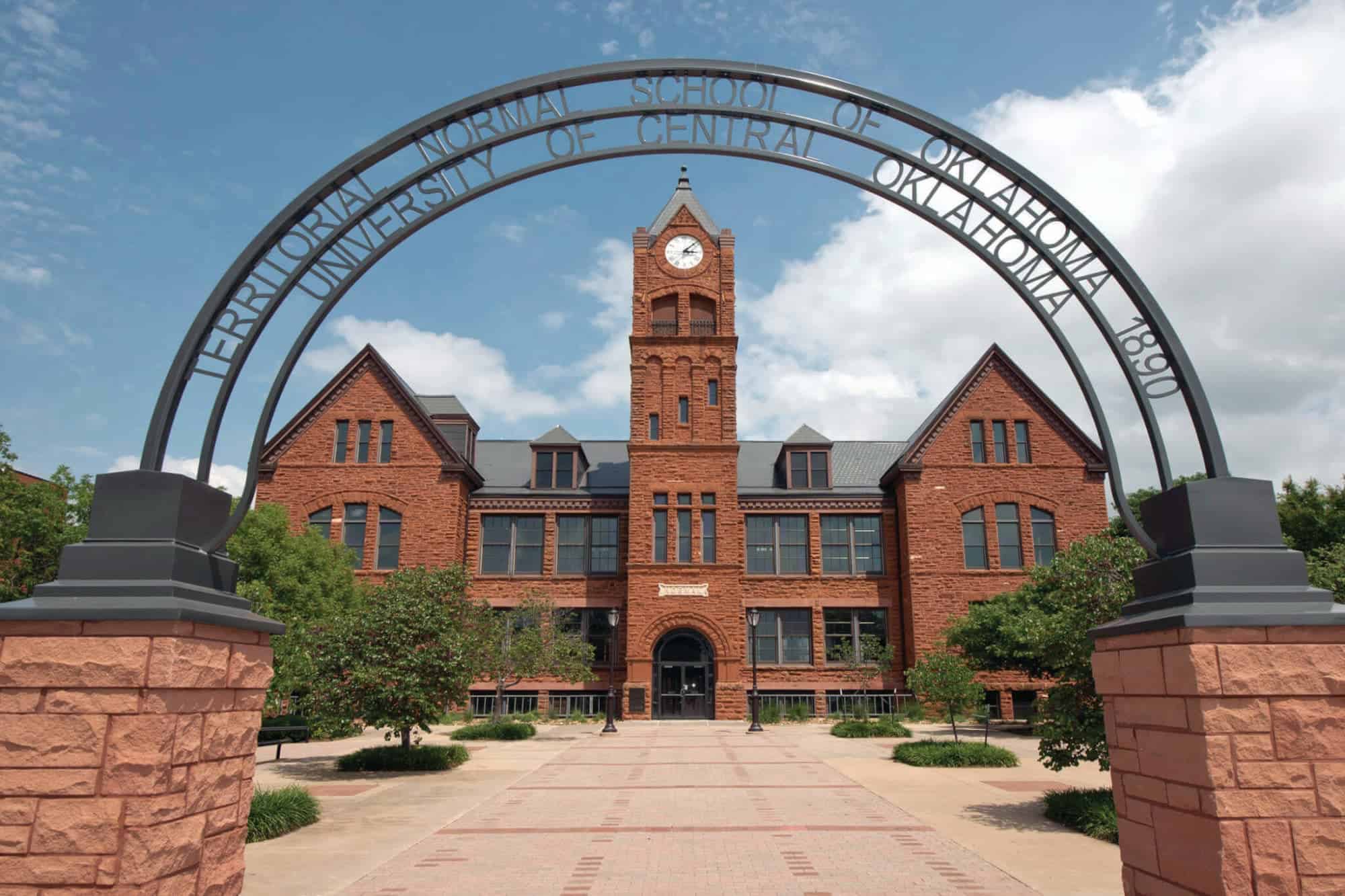 Last Accessed: October, 2019
University of Oklahoma is a quality-assured and accredited institution with 100% online degrees for students of all nature. Sitting on a big city with hometown assurance, students have tons of reasons to apply for different undergraduate, masters, and postgraduate degree programs. The intuition offers many courses including; education, linguistics, theater and arts, among others. As one of the best online colleges in Oklahoma, UCO aims at promoting equality for all students in different faculties.
Early this year, new and transfer students got automatic scholarships upon submitting their online applications. The institution has also been named one of the nation's 'great colleges to work for'. This explains why it has attracted and absorbed job applicants from many states across the country. Individuals who are also passionate about football have more reason to join in celebrating major wins the institution has earned in all the tournaments.
Number of Online Programs
7
What Kinds of Degrees Can I Earn Online in Oklahoma?
Online learning has gained popularity over the last decade due to its accessibility to potential students. According to a recent news article, more than 6.3 million American students took at least one course online in the fall of 2016. This was a 5.6% increase compared to the previous year. The widespread use of internet technology, as well as the continuous improvement of online courses, has led to an increase in online schools in Oklahoma.
Students can enroll for just about any Oklahoma online degree programs and earn degrees ranging from associate's degrees to doctorate degrees. Some of the most common online degrees in Oklahoma include:
Business programs such as accounting, finance, economics, business administration, marketing, public relations, project management and so on
Healthcare online degree programs in Oklahoma include health education, healthcare administration, and health informatics
Networking technology
Web design and software development
Database management
Cybersecurity
Education
Communication
Criminal justice, and so on
Some of the most common online programs in Oklahoma include:
Certificate – for professionals, getting additional certificates not only leads to promotions and pay rises but also could be a requirement in keeping their licenses up-to-date.
Associate degrees – these are normally two-year degree training programs.
Bachelor's degrees – these are perhaps the most popular online programs. Just like conventional classes, these usually take four years to complete.
Master's degrees – while in the past, post-graduate online courses were rare, students can now undertake online masters programs Oklahoma for the mentioned courses. When choosing a master's program, make sure it does not decrease the value of your degree.
Doctoral degrees – not all schools offering online programs offer doctoral degrees. Therefore, make sure you check out with your preferred institution.
There are also institutions that offer online programs to students who wish to major in their respective areas of study.
25 Highest Paying Online Associates Degrees
25 Highest Paying Online Bachelors Degrees
25 Highest Paying Online Masters Degrees
25 Highest Paying Online Doctoral Degrees
How Can I Save Money on an Online Degree in Oklahoma?
Undertaking online degree programs in Oklahoma is not only convenience and flexible but is also quite cost-effective. For instance, students do not have to incur the tuition costs associated with the maintenance of school structures, amenities, grounds, and learning accessories as they do not use them. Also, online courses take a shorter duration to complete hence the lower cost. Costs associated with transport, accommodation, meals, as well as buying textbooks, are eliminated.
Students can further reduce the learning costs by choosing the cheapest online college in Oklahoma. While multiple institutions are offering online courses, not all are accredited. Accredited online colleges in Oklahoma are recognized by the Department of Education for meeting the required academic standards. This means that it's easy to transfer the credits earned on your online course to another school.
Oklahoma community college online courses are also a financially feasible alternative compared to four-year universities and colleges. Normally, most Oklahoma community colleges charge out-of-state learners in-state tuition rates. Also, most class sizes in online community colleges are smaller. This means students have better accessibility to their tutors and better interaction, thus helping them perform better. Community colleges oftentimes customize their courses to fit the professional needs of the locals. This means that students have a higher chance of getting into the workforce once they graduate.
The Bottom Line
Taking an online course is a great way to increase your earning potential as you can fit it around your career. It also comes in handy in case you want to change careers. However, online learning should not be perceived as a ticket to faster and cheaper education. Rather, online learning gives a chance to those who might not have the resources to enroll in a face-to-face class.
Related Rankings:
Best Colleges & Universities in Oklahoma
Best Regional Universities Midwest