Originally part of the Louisiana Purchase, Arkansas was a U.S. territory until it was admitted to the Union in 1836 as the 25th state. A mostly rural state, Arkansas ranks 34th in population,
Arkansas is considered a southern state and is bordered by six other states: Tennessee, Louisiana, Missouri, Mississippi, Texas and Oklahoma.
Higher Education in Arkansas
The oldest university in Arkansas is the University of the Ozarks which, when it was founded in 1834, was known as Cane Hill College.
State funding for higher education in Arkansas is the third highest budget item at $1.1 billion in state and local funding. Tuition revenue for the state averages $703 million (State Higher Education Finance, 2022), with more than 18,887,557 students enrolled in an Arkansas higher education institute.
The state has 86 (35 public/51 private) colleges and universities, with an estimated 67.69% acceptance rate (univistats, 2023.)
Arkansas Education Stats
Funding allocation in Arkansas for higher education is calculated at $1.1 billion in state and local funding and with an additional $703 million in tuition revenue (State Higher Education Finance, 2023)
| | | | |
| --- | --- | --- | --- |
| Student Status | Undergraduate | Graduate | Total |
| Only Online Study | 23,866 | 10,974 | 34,840 |
| Some Online Study | 41,018 | 2,293 | 43,311 |
| No Online Study | 62,372 | 8,524 | 70,896 |
(Univstats)
Enrollment
Approximately 149,047 students attend a college or university in Arkansas out of a state population of 331,449,281 (U.S. Census, 2020). Arkansas ranks #34 in the nation for population density. This predominantly rural state has 48% of the population with broadband access, ranking it #48 in all states (BroadbandNow, 2023).
Demographics
Arkansas colleges and universities demographics lean heavily toward white students being the dominant group with female students being the dominant gender.
| | | | |
| --- | --- | --- | --- |
| | Total | Women | Men |
| White | 97,380 | 58,803 | 38,577 |
| Black/African American | 21,944 | 14,447 | 7,497 |
| Hispanic | 11,896 | 7,049 | 4,847 |
| American Indian/Indigenous | 1,037 | 647 | 390 |
| Asian | 3,066 | 1,754 | 1,312 |
(Univstats, 2023)
Retention/Graduation Rates
Approximately 53% of Arkansas college and university students graduate; nearly 15% transfer; and report a 66% retention rate.
Why Study Online in Arkansas?
Online students are typically nontraditional students who may be older than the average college student, employed, and/or with family obligations.
Convenience
Distance education allows you greater scheduling flexibility than on-campus studies. This benefit allows you to complete or earn your degree while you continue to work.
Distance Education Formats in Arkansas
100% Online
You'll find that most online programs offer coursework entirely online, through live or taped lectures, as well as using Zoom for video meetings and group projects.
Blended
This format will provide coursework online but may also require occasional in-person attendance, too. If your degree requires skills training (such as nursing), you'll probably be required to attend on-campus sessions known as intensives, which are are usually held over 2-3 weekends. Your instructors will give you plenty of advanced warning concerning dates, times, and intensive lengths.
Be sure to carefully review the online programs you're interested in attending and ensure it fits your schedule and daily life. Ask questions of the admission or program director to be sure you're picking the right online program.
Affordability
The program's affordability and rate of return are a huge part of attending any college or university. Costs for online programs usually will be slightly less than on-campus costs. Overall costs such as housing, food, transportation, student fees, etc. aren't part of your overall cost.
You may also find schools charge in-state tuition for online students regardless of residence.
Two-Year Colleges vs Four-Year Universities
It's simple math that attending a public, two-year college will cost less than a four-year university. If you're a first-time student, you can save tuition costs by taking your first two years at a less expensive community college and then transferring to a university as a Junior.
The less student loans are required, it will minimize student debt. Approximately 17.8% of students attending an Arkansas school owe less than $5,000 in student loans and 20.1% owe $20,000 to $40,000 (average $28,517) for their loans.
What Kinds of Degrees Are Available Online in Arkansas?
Distance learning in Arkansas is a growing need for residents of the state, as online education is beneficial in the economic transition that is happening across the state. In many areas, the rural economies are shifting to a more modern and populated community, requiring the need for more jobs and education of the local residents. In order to meet these demands, distance learning in Arkansas has become a convenience for the working adults in the state either seeking a career change or looking to advance their current careers with distance education.
With the number of programs for distance learning in Arkansas growing, the working adults in these transitioning areas are getting the highest benefit from distance education. They are able to take advantage of a flexible program that gives them the advantage to pursue exactly what they desire without having to commute to a local institution regularly. They are also able to take advantage of pursuing the degree they want, instead of being limited to the options available at the local institution. With online programs, they have more options to consider.
Arkansas online degrees can be found at most of the institutions throughout the state, which are both public and private. Because of the vast need of this type of education by Arkansas residents, these institutions have all decided to offer online degrees in Arkansas. This does give Arkansas residents the option to choose the institution and program of their choice with so many available from the small community colleges to the private universities.
These students are also able to pursue different levels of degrees. Whether they desire an Associate degree, Bachelors, or even plan to pursue graduate school, there is an Arkansas institution offering different program levels, as well as different majors in these levels. Students in a variety of different careers are expanding their education based upon this offering that is growing in the state of Arkansas.
Such a rural state has not had access to post-graduate and doctoral programs like they currently have with distance learning. Many of the online degrees in Arkansas are at the doctoral level, elevating careers for many residents of the state that otherwise would not be possible without Arkansas online degrees and this flexible format.
What are Some In-Demand Online Degree Programs for Arkansas Students?
Business degrees probably head the list of popular programs in Arkansas. According to U.S. News and World Report, 28% of students at the University of Arkansas are enrolled in business degrees with management and marketing leading the field of online business degrees. Other sought-after degrees are in Engineering (10%), Health Professions (9%) and majors in the Communication field (7%).
An online accounting degree from an Arkansas institution offer has elevated this career field throughout the state. These different programs have allowed residents to acquire different careers, such as CPAs, and open their own tax-filing businesses throughout many communities in the state. When obtaining an online accounting degree, Arkansas institutions vary in the degree level, ranging from the Associate to the Masters level in many of the larger universities.
The online psychology degree Arkansas universities offer range from the Bachelors to the Doctoral level, giving students an ability to pursue either an academic career in the field or practice as a psychologist across the state. With the healthcare industry growing in demand for psychology majors, this degree has gained significant interest with residents across the state.
Another popular program among residents is the online computer science degree Arkansas community colleges and universities offer across the state. With most pursuing an Associates or Bachelors in this major, many residents are becoming very successful in this career field, as the need for computer technicians and IT departments grow in businesses across the state. The growing involvement of technology in the different industries requires a new demand of skilled employees that are accessible with online programs.
Choosing an Online Degree Program in Arkansas
You'll want to research certain aspects of the institution and program. Primarily, you'll need to consider is accreditation. It's important for you to be certain the program you choose is accredited by one of these Department of Education-approved agencies. These nonprofit agencies review and award accreditation at colleges and universities that meet specific standards of a proper program. Schools may hold accreditation from:
Middle States Commission on Higher Education (MSCHE)
New England Commission of Higher Education (NECHE)
Northwest Commission on Colleges and Universities (NWCCU)
Southern Association of Colleges and Schools (SACS)
Higher Learning Commission (HLC)
Commission on Colleges (SACSCOC)
Certain professional degrees require licensure, and academic departments may also have program accreditation through professional organizations such as the Accreditation Board for Engineering and Technology, Inc. (ABET), Accreditation Commission for Education in Nursing (ACEN), or Commission on Collegiate Nursing Education (CCNE) or the Accreditation Council for Business Schools and Programs (ACBSP).
How Should I Choose an Online College in Arkansas?
You'll want to be sure to review several aspects of each program and institution. For example, the such as accreditation. The majority of employers in all professional careers look for graduates who have completed a degree with the proper accreditation through an agency that sets a list of standards for the program curriculum. These agencies review and award accreditation to different institutions that meet their standards of a proper program.
How Much Do Online Degree Programs in Arkansas Cost?
The average tuition cost for students living off-campus at Arkansas colleges and universities for 2022-23:
| | | |
| --- | --- | --- |
| | In-State | Out-of-State |
| Undergraduate | $5,280 | $11,849 |
| Graduate | $7,828 | $15,187 |
(Source: univstat.com)
Most of the public institutions found throughout the state of Arkansas are identified as being affordable for students throughout the state. The affordability of an online degree program is essential for students to consider, especially those who are unable to commute long distances for their education. Paying for college doesn't have to be complicated or put you in heavy student loan debt. The tuition is another aspect that they should and will consider before choosing a program. Many of these students have a need for financial aid and student loans, so minimizing their student loan debt is a priority among these online degree programs in Arkansas.
The Arkansas distance learning tuition is some of the most affordable in the country, with most of the tuition rates found to be in the $10K-$11k for the year. Most of these institutions offer traditional programs on their campuses, but they also offer over a dozen programs that reach the needs of students across Arkansas.
Paying for School in Arkansas
You have options to help you pay for your online degree.
Employer Assistance – if you're employed, you'll want to talk with your HR representative to see if education assistance is part of your benefits package. This assistance could take the form of tuition payment or reimbursement.
Scholarships/Grants/Loans for Arkansas Students
Federal Student Aid
Even though you're attending online, you may still qualify for Federal Student Aid. This aid may include low-interest loans, federal and state grants, scholarships, military education assistance, and more. To be considered for federal and state assistance, you'll need to file the Free Federal Student Aid (FAFSA®) to determine your eligibility.
Scholarships
Universities and colleges will have scholarships available for qualifying students. These scholarships may require you to meet certain requirements, such as academic major, GPA, ethnicity and heritage, gender, etc.
Grants
States may also offer grant funds for in-state students attending one of the state's colleges or universities. These grants will also require you to file a Free Federal Student Aid (FAFSA®) to determine your eligibility.
The state of Arkansas supports several grants and scholarships you'll want to check out: the Arkansas Future Grant, Arkansas Health Education Grant (graduate students), Military Dependents Scholarship, Law Enforcement Officers Dependents Scholarship, and Arkansas Workplace Challenge. You can get additional information from the Arkansas Department of Higher Education (ADHE).
Need help paying for your Arkansas college degree? You can find out more from our list of the Top Arkansas Scholarships.
Best Online Colleges in Arkansas
The College Consensus ranking of the Best Online Colleges in Arkansas combines the results of the most respected college ranking systems with the averaged ratings of thousands of real student reviews from around the web to create a unique college meta-ranking. This approach offers a comprehensive and holistic perspective missing from other college rankings. Visit our about page for information on which rankings and review sites were included in this year's consensus rankings.
The Best Online Colleges & Universities in Arkansas category is limited to schools in Arkansas offering online degree programs at any level. Schools not qualifying for a Consensus Score were ranked by their Student Review score.
Need help paying for your Arkansas college degree? Check out our list of the Top Arkansas Scholarships.
Arkansas State University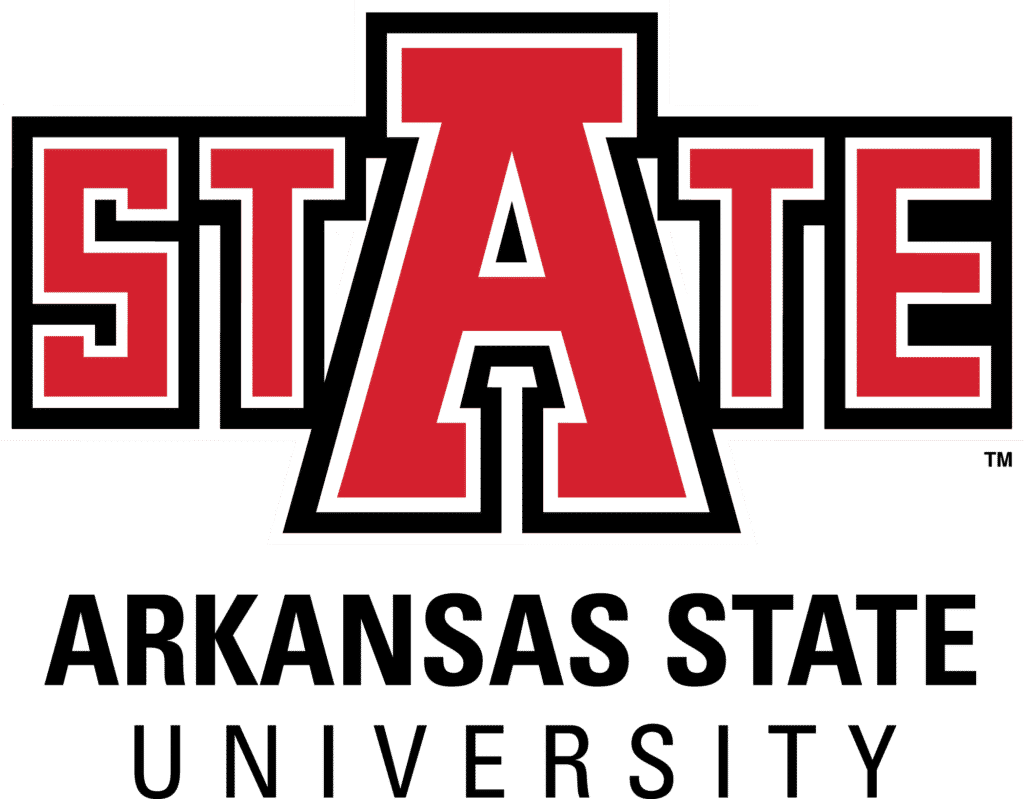 ASU is the Arkansas State University system's flagship institution and the state's second-largest university. Beginning in 1909 as an agricultural and industrial high school, and now is ranked one of the best public regional universities in the South by U.S. News & World Report. In 2008, A-State Online was developed and currently offers over 35 B.S., B.A., and MBA degrees and professional certificates. A-State Online has more than 5,000 online students making it the largest online system in the state. The online programs have a nationwide and global networks of more than 90,000 alumni.
Arkansas Tech University

Arkansas Tech University is the third-largest university in Arkansas and has online degrees from Associate to Master in various majors in popular topics like Business, Criminal Justice, Nursing, and Education. ATU's Emergency Management and Homeland Security was the country's first nationally accredited graduate program. Tuition is management and ATU has been named one of Washington Monthly's "Best Bang for the Buck." The university is a National Council for State Authorization Reciprocity Agreements (NC-SARA) member, but enrollment in the Education program has some state restrictions you'll want to check out before applying.
John Brown University
Henderson State University

This university was founded in 1894 as Arkadelphia Methodist College until 1904 when the college was renamed for benefactor Christopher Henderson. Today, Henderson State University is part of the Arkansas State University System. Henderson State University Online's star program is its MBA, offering concentrations in Accounting, Aviation Management, Engineering Management, Data Science, and Management. These are accelerated and affordable programs you can complete within 14 months. Admission to this 100% online degree doesn't have prerequisites, references, or essay requirements.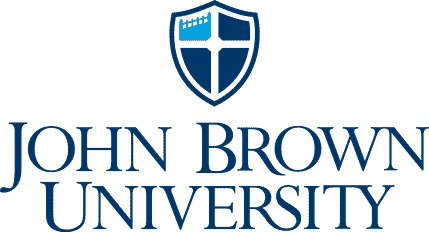 In 1919 Dr. John E. Brown, Jr. established John Brown University as a private, independent, coeducational institution. Today, JBU has an active campus in Siloam Springs focusing on "head, heart, hand" education and has two education centers in Little Rock and Rogers, Arkansas. JBU offers seven 100% online BA and BS bachelor's degrees in a wide range of majors as well as a choice of minors in six areas. You'll want to pay special attention to the online Accelerated Master's Program, allowing you to earn both your undergraduate and graduate degrees within 5 years. This master's offers business, counseling, education, and cybersecurity degrees. If you're looking for a Christian-oriented university, you'll find JBU offers academic studies through biblical perspectives.
Ouachita Baptist University

Located in Arkadelphia, Arkansas, Ouachita Baptist University offers 5 online undergraduate degrees in Nursing, Interdisciplinary Studies, Christian Studies (an Associate degree is also offered in this major), Organizational Leadership, and Psychology. OBU is consistently recognized by national publications such as Forbes and U.S. News and World Report. As the name implies, Ouachita Baptist University is a Christian-centered university with seven academic schools. Dating to 1886, OBU is a small school (1500 students from 30 states) that has impressive retention rates (80%), post-graduation outcomes (99% employed full-time within 6 months of graduation), and 66% of students graduating within 6 years.
Southern Arkansas University Main Campus

Southern Arkansas University was established in 1909 in Magnolia, AR, in south Arkansas, with a population of a little over 4,000 students. The university offers over 100 degree programs both on-campus, online, and hybrid. SAU's online degrees from bachelor's to doctorate. You can choose a 4+1 online business program, a. 2+2 bachelor's program in Management, and a strong slate of degrees in Education, Computer and Information Science, as well as Clinical and Mental Health Counseling, and more. Tuition is reasonable and financial aid is available to qualifying students.
University of Arkansas

This is the first public school in Arkansas, opening in 1871, and at the time, was a positive achievement for the state during the difficult Reconstruction period. Today, the university is considered a top research institution by the Carnegie Foundation for the Advancement of Teaching. Nationally recognized for its online bachelor's and master's programs, the University of Arkansas' online programs are affordable (online students may pay in-state tuition), provide programs in the most sought-after degrees taught by the same college faculty as if you were on the Fayetteville, AR campus.
University of Arkansas at Little Rock

Online study with the nationally recognized University of Arkansas at Little Rock Online taps into the university's commitment to offering degrees developed by UA's award-winning faculty, flexible course scheduling, and affordable tuition rates (regardless of residency status). Dozens of accredited undergraduate and doctoral degrees are available 100% online. You won't be studying in a vacuum because this online program provides academic support with access to the university's library, the writing center, disability resources, math assistance, military student support, and the university bookstore. Tuition is a flat rate with no additional fees tacked on.
University of Arkansas at Monticello

The distance education programming at the University of Arkansas at Monticello is a National Council for State Authorization Reciprocity Agreements (NC-SARA) member and admits students from across the country. Chances are you'll find an undergraduate or graduate online degree to suit your interests. As an online student in one of UA at Monticello's Bachelor, Master, and Doctoral degrees, you'll have access to the same quality coursework and be taught by the dedicated faculty as your on-campus counterparts. With a catalog of online degrees and courses in Criminal Justice, Computer Information, Nursing, Education, Business, Social Science, Music, and others, you'll find reasonable tuition and student support at this university.
University of Central Arkansas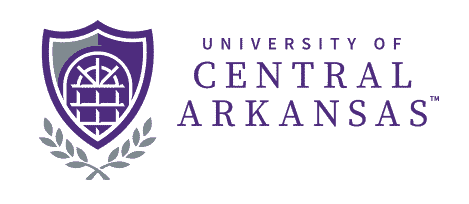 There's a lot to recommend with the online degree programs at the University of Central Arkansas. With undergraduate, graduate, and doctoral programs, affordable and flat tuition rates for online students (regardless of residency), and flexible scheduling, you'll want to explore this university's online programs. Among the degrees offered are RN-BSN, Business Administration, School Counseling, Education, and more which follow the same requirements and are taught by the same faculty provided on-campus. Even though you're studying online, you won't be without student support services and benefit from UCA's "Students First" commitment.
Related:
Best Campus Universities and Colleges in Arkansas
Best Regional Colleges in the South