Online education in the United States is now utilized by students from all demographics. However, working adults are the most common component in the student bodies of accredited online colleges in Delaware. At the advent of online education, degrees for working adults were the target. As more and more full-time students of traditional college age have enrolled in online colleges in Delaware, schools have made changes to accommodate students from all walks of life. One important difference between these college students and working adults is obvious, however. Working adults often do not have the option of attending traditional college classes.
It is becoming more and more common for employed adults in various fields to seek advancement and career change through accredited online colleges in Delaware and elsewhere. There are still many programs offered online that specifically cater to adult students seeking career advancement. One common example is the ubiquitous online RN to BSN program for the advancement for working nurses, which seemingly every online college offers.
Ranking the Best Accredited Online Colleges in Delaware
At this time, only three colleges in Delaware meet the requirement to be ranked among College Consensus' best online colleges. To rank as a Consensus best online institution, colleges must meet two qualifications. The first is to have a Consensus Review Score. The second is to offer at least 3 online degrees (at any degree level).
If you're interested in campus-based schools, check out our ranking of the Best Colleges in Delaware. You can also find out more about college financial aid with our list of the Top 5 Delaware Scholarships.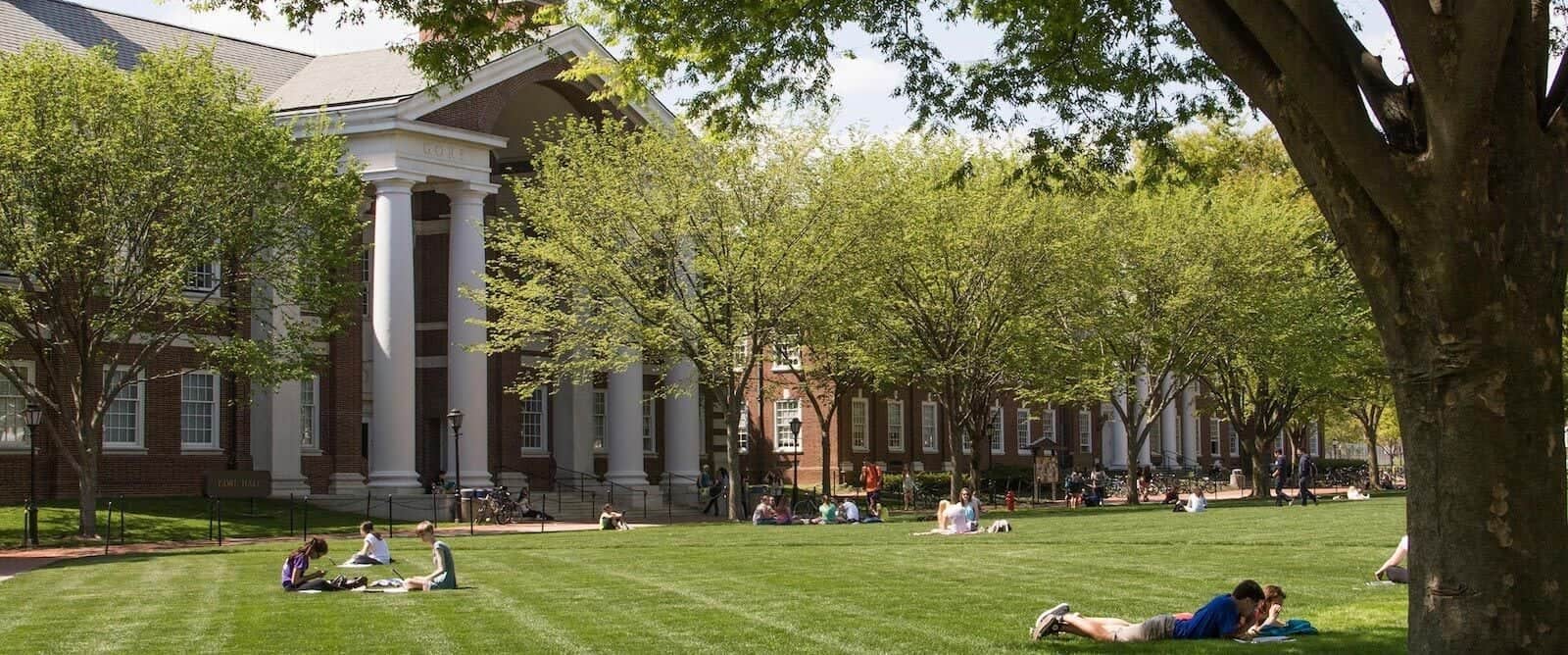 Number of online programs
11
Number of online programs
68
3
Delaware State University
Dover, DE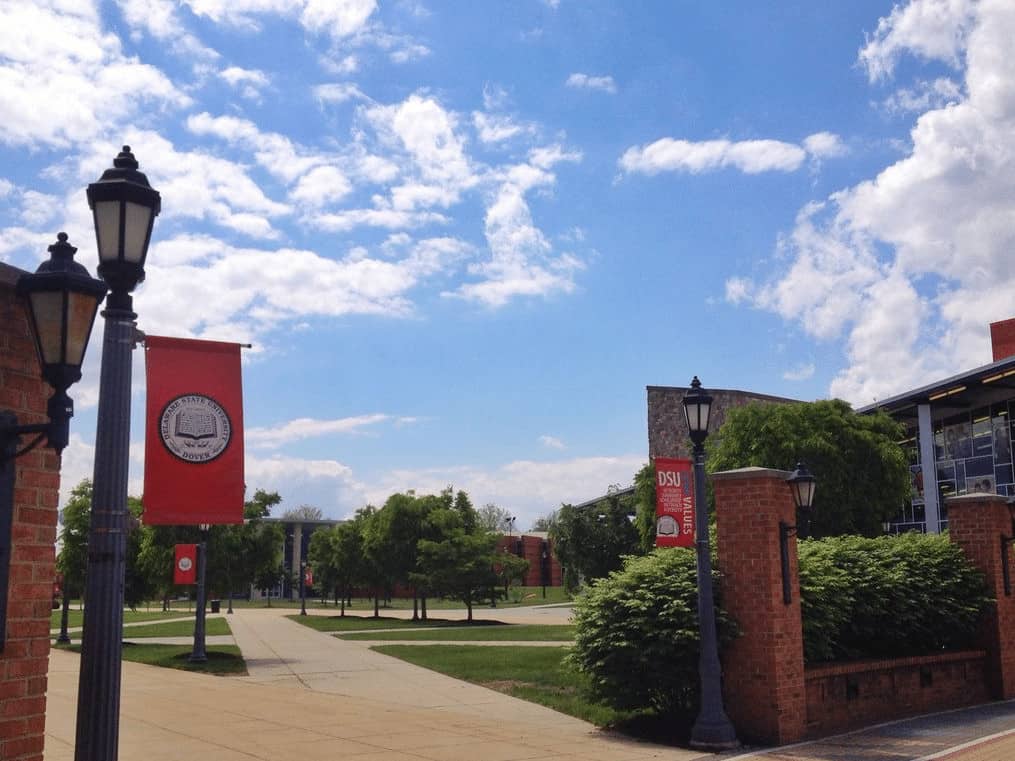 Number of online programs
9
Save Money by Starting College with a Community College in Delaware
One educational path that is becoming popular now, but was virtually unheard of a few years ago, involves completing an online associate's degree at a community college, then transferring to a university for their bachelor's degree. This allows students to save money by taking Delaware technical community college online courses instead of taking these courses at a university. Students from anywhere in the state can benefit from the low tuition offered by Delaware community colleges. Even if the community college that offers their desired degree is on the other side of the state, students can enroll in Delaware technical community college online courses and complete them from home.
Quite a few students will complete their associate's degrees online through a community college, then pursue a bachelor's degree through traditional instructional methods. However, it is becoming more and more common for students to complete their entire college educations over the Internet. Some students who choose this path enroll in an online bachelor's program right away. However, these students could save money by doing an online associate's degree at a community college first.
Can I Get a Scholarship for Online Education?
In the early days of online education, most of the degree programs were offered by unaccredited schools. Financial aid programs often didn't consider students from these schools to be eligible for aid. However, these days are long gone. Now, it seems like every accredited college in Delaware offers an online degree program or even multiple online degrees. However, students don't have to go into student loan debt to get their degree online.
Organizations that dispense Delaware scholarships don't put online students of accredited schools in a different category than students taking classes traditionally. Certain schools even offer a Delaware scholarship incentive program specifically for online students. Such programs can be found on each school's financial aid page, along with further info about the various sources of Delaware scholarships. Adult students may even find a scholarship for continuing education that is offered by a Delaware scholarship incentive program.
Continuing education classes are often part of non-degree programs that adult learners take online. It used to be difficult for these students to find financial aid. However, attitudes have changed toward continuing education classes and online education in general, and it is not nearly as hard to find a scholarship for continuing education online programs as it used to be. As with other types of financial aid, continuing education scholarships can be best located through each individual school's financial aid page, as many scholarships are actually dispensed through the school.
What is Delaware Goes To College?
Delaware Goes To College is an online hub for Delaware high school students that offers a great deal of information on applying to colleges, choosing a major and even obtaining financial aid. This is a great resource for all Delaware students, whether they are taking classes online or through a traditional instructional method. The best-known resource offered by this organization is probably the Delaware Goes To College Academy, which provides advising to exceptional students from disadvantaged households.
The Delaware Goes To College Academy is available to students in their senior year of high school. It is administered by the academic counselors at the student's high school. The program starts right at the beginning of the school year, as the advisors can help high school students pick the right classes that will increase their likelihood of getting into the college of their dreams. Perhaps the most vital aspect of the program is the college admissions advising. Many students in the Academy come from families without much experience in higher education. The advising through the DGTCA gives them the guidance that students from less-disadvantaged backgrounds may be able to get from their college-educated parents.
Related Rankings: