Online degrees are a great way to earn your degree without having to commit to a traditional degree track that requires you to attend classes in person at set times. There are tons of students that can benefit from online colleges in Vermont and they are all varied and different. Students that work or that are considered to be non-traditional students, perhaps those that have a degree already and are looking for a second degree, those students that have children, students that are not going to be able to come to class at set times because of different obligations and more. Some other students that might benefit from online colleges in Vermont are those that live in rural areas and maybe have to commute great distances to get to the campus.
In general, any non-traditional student that does not have the time to devote every day of the week during the day, those students that might not have a way to get to the campus, or those students that are living life and just want to get their degree in the free time that they have can all benefit. Truly, anyone that would rather take classes online or attend Vermont online colleges can benefit from online education. The only way you are going to be able to tell if you will benefit is to look at what types of degree you can get and what types of classes are available for you in the degree track you have chosen. Anyone can benefit from Vermont online colleges if that is the mode of learning that they prefer.
Ranking the Best Online Colleges in Vermont
To be considered for the College Consensus ranking of the best online colleges in Vermont, schools must meet several criteria. First, they must be reputable, accredited institutions. Secondly, they must have a Consensus Score calculated from their rankings and reviews. Finally, they must offer at least three online degrees for undergraduates.
Institutions are ranked here by their Consensus Score.
Last Accessed: October, 2019
Champlain College has been named as one of the top online colleges in Vermont. The school is known for the breadth of its courses which cover multiple fields in all sectors of the economy, allowing students to tailor the programs to meet their needs. The advisors in the program are responsive and the faculty genuinely care about helping their students get ahead. The programs are known for their solid job placements after graduation.
In addition, the school is also known for its affordability. The cost of education has become a barrier for the traditional route; however, this is not the case with Champlain College. The university is willing to work with everyone, ensuring that they have access to education. This has made the Champlain College Beavers a popular choice for many!
Number of Online Programs
12
Last Accessed: October, 2019
Norwich University is one of the top online colleges in Vermont. The school offers a wide variety of courses ranging from the associate to the graduate level. Some of their programs cover Criminal Justice, Cyber Security, Management Studies, National Security Studies, Nursing (RN-BSN), Defense Analysis, and more! The variety of their programs means that nearly everyone will be able to find coursework that will help them further their job and career aspirations.
In addition, the focus of Norwich University is all on the student. The faculty who teach the classes all have a tremendous amount of experience in their fields. This real-world experience translates well to the classroom. The wisdom can help students take what they are learning in the classroom and move it into the industry setting. That is why so many students from Norwich University are able to find jobs after graduation, contributing to the rise of the Norwich University cadets.
Number of Online Programs
7
3
Northern Vermont University
Johnson, VT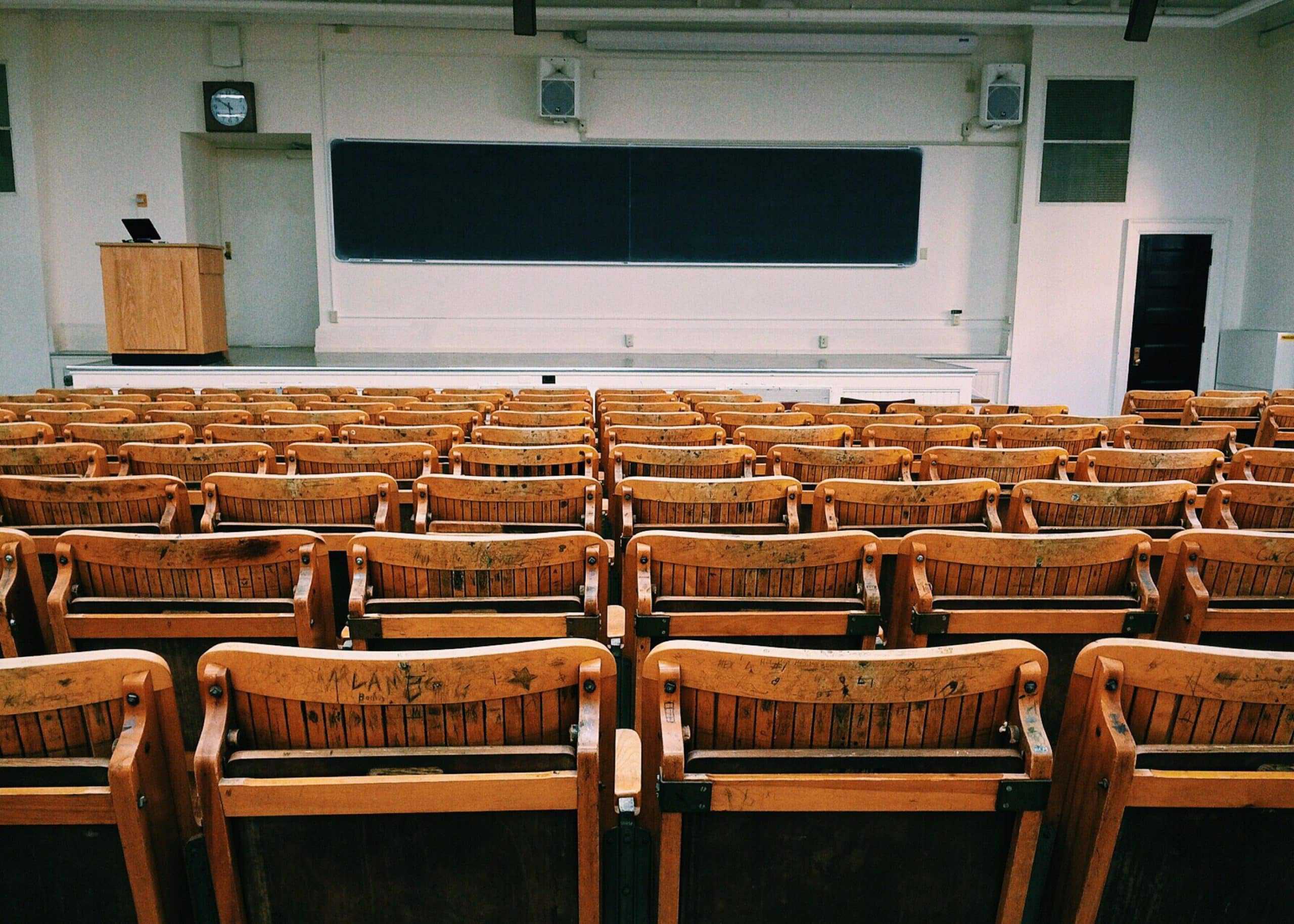 Last Accessed: October, 2019
Northern Vermont University used to be called Johnson State University and is located in Johnson and Lydon in Vermont. Together, NVU makes one of the top online colleges in Vermont. The school offers a variety of programs that provide Bachelor's degrees. These include criminal justice, sports management, accounting, business, environmental sustainability, and more! Their programs are known for being accessible to all, providing numerous students with the opportunity to further their education and jump-start their career.
In addition, the school is working hard to help students with financial problems have access to higher education. The school is currently offering a tuition credit and they have programs that provide tuition reduction for students. This means that even students who might not have the means to afford traditional college can afford to attend Northern Vermont University. This is one of the many reasons why so many people are looking into becoming a Northern Vermont University Badger.
Number of Online Programs
9
What Kinds of Degrees Can I Earn Online in Vermont?
There are literally dozens of different online degree programs in Vermont options through a range of different universities that are completely online and those traditional universities that do offer online courses. The University of Vermont, Norwich University, Champlain College, and Green Mountain College are just a few universities that do offer some great online courses and online degree programs. Northern Vermont University offers 11 fully online degrees including things like Accounting Online B.S., Business Administration Online B.S. or A.S., Professional Studies Online B.S., Psychology online B.A. or A.A. and even Leadership Studies M.A. You can get a truly fantastic online degree program in Vermont without ever having to set foot on a campus and can get some wonderful certifications as well.
25 Highest Paying Online Associates Degrees
25 Highest Paying Online Bachelors Degrees
25 Highest Paying Online Masters Degrees
25 Highest Paying Online Doctoral Degrees
Northern Vermont University also offers some mostly online degrees like their Early Childhood Education degree that is 90% online. The key to any online degree and to the success of that degree is to take the time to choose the school that is going to work for you and to choose the VT online degrees that are going to work for you as well. No two online schools or online degrees are created equally. What works for one student may not work for you and taking the time to evaluate your options and truly look for the right fit for you is going to make all the difference in how well you do with your online courses as well as how much you enjoy your online degree and are able to succeed. Choosing the right online school is a must, take the time and make the choice wisely. If you take the time to find the right VT online degrees, you can succeed.
How Can I Save Money on an Online Degree in Vermont?
As a general rule, online courses do tend to cost more than in person courses and they might have added fees that you are going to have to pay. That being said, the cost of online courses are generally balanced out by the fact that you are not going to have to go to the school every single day. Online degree programs normally have a technology fee that helps the university to pay for your spot on the online platform and for the added upkeep and work that it takes to collect and grade your work from that online platform. You can save money on online degrees just like you can save money on traditional degree programs from schools like Community College of Vermont online.
Looking for scholarships and grants is just one way you can save money and get the education that you have always dreamed of. Scholarship resources pages can help you find the specific scholarships and grants that you may be eligible for. There are grants for women, grants for single mothers, grants that are specific to online schools, grants for veterans, grants for students that are continuing their education and so much more. You can also fill out the FAFSA, or Free Application for Federal Student Aid to see if you qualify for any tuition relief from the federal government or from other agencies. In terms of scholarships for online schools, you can get some great help for your education. You may also want to consider public colleges and community colleges of Vermont online as well as looking into reimbursement from your employer for getting a better education.
Related Rankings:
Best Colleges & Universities in Vermont
Best Regional Universities North