Online schools in Idaho give busy working adults the chance to set their own schedules and take classes at the pace that best fits their lives. Students can work full-time and complete their coursework during the evenings and weekends. Online colleges in Idaho offer the flexibility for single parents and other nontraditional students to fit lectures around work and child care and still find time for homework assignments. Idaho online schools are a good choice for executives and career-changing professionals as well. Even students who work long hours at their day jobs can usually find some time before or after work to log in and complete their lessons at Idaho online colleges.
For students in rural Idaho, online schools provide a great alternative to moving or commuting to the city to earn a college degree. If you prefer the more relaxed pace of country life to the hustle and bustle of the city, Idaho online colleges often allow you to take the same classes and earn the same degree as students who attend the school's in-person, on-campus classes. The only difference is the method of delivery. As long as students have access to a computer and a reliable Internet connection, there are several quality online schools in Idaho they can choose from.
Ranking the Best Online Colleges in Idaho
For the College Consensus ranking of the best online colleges in Idaho, editors began by researching which Consensus-ranked institutions in Idaho offer online undergraduate degrees. The Consensus Score is based on published rankings and student reviews for an aggregate score. To qualify as a best online college, schools must have at least 3 online undergraduate programs.
Schools are presented in Consensus order.
1
Northwest Nazarene University
Nampa, ID

Last Accessed: August, 2019
At Northwest Nazarene University, online students in Idaho and surrounding states have the option to choose from nine various online programs to give them the flexible education that they seek. From Business to Nursing and other programs in between, these programs cover some of the most in-demand careers for students in this area, even those living in remote areas where traveling a significant distance for school is not an option. This is why Northwest Nazarene University is one of the best online colleges in Idaho.
At Northwest Nazarene University, students who attend on-campus or online through this institution is met with the same mission to achieve academic excellence while striving in their mission from God. This institution has been awarded recently one of the highest honors for online education by U.S. News and World Report and one of the top ten Masters-level universities in the West.
Number of Online Programs
9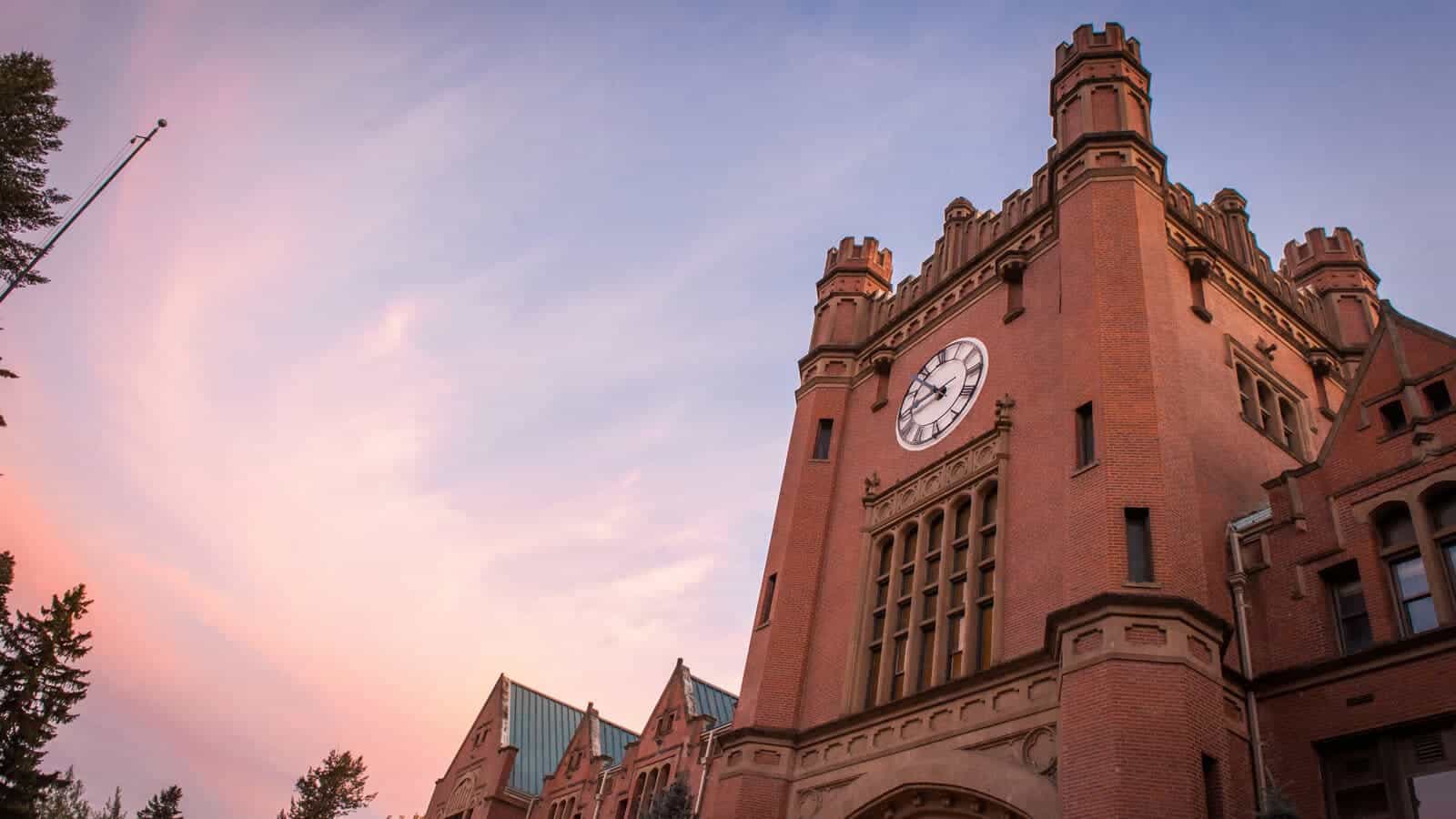 Last Accessed: August, 2019
At the University of Idaho, online students enrolled have the option to pursue one of fifteen undergraduate programs available to them in a variety of disciplines. These programs give students a specific insight to several scientific disciplines and family sciences. Because of these unique options that are available, students consider the University of Idaho to be one of the best online colleges in Idaho.
The Mission of the University of Idaho has been to transform their students into leaders in their profession and give them the academic success they needed in order to equate to career success. This institution has been a recipient of over 20 distinguished awards due to their academic excellence. Some of these awards are the Freeman-Asia Award, the Fulbright UK Summer Institute, and Rangel Program. This institution is also accredited regionally by the Northwest Commission on Colleges and Universities.
Number of Online Programs
15

Last Accessed: August, 2019
For students who want to take on some of the highest accredited and recognized programs in the Idaho state, they choose one of the nine online programs offered at Boise State University. These programs have the same instructors as the students who are on-campus, giving them access to the same quality education while they maintain their full-time work schedule and responsibilities. Because of this flexibility and quality education, many students are rating Boise State University as one of the best online colleges in Idaho.
At Boise State University, students' education is accredited through the Northwest Commission on Colleges and Universities, including the online programs available to students throughout the state, and even some out of state. They also offer the GI Bill benefit, which has made them one of the most friendly military institutions for both active and veteran military members in the Northwest according to the U.S. News and World Report.
Number of Online Programs
9
What Kinds of Degrees Can I Earn Online in Idaho?
In Idaho, online degrees are available for common subject areas such as nursing and business administration, as well as more obscure topics such as family history research. Whether you want to study psychology or learn about the latest technologies in agriculture, Idaho online degrees provide exactly what you're looking for.
Online schools in Idaho offer programs at every level, from associate to doctorate. While a 4-year bachelor's degree is the baseline for most employers who require a college degree, students can benefit from earning an associate degree online as well. Most employers pay more to employees who have a degree, even if it is just an associate degree.
There are online colleges in Idaho that offer graduate degrees as well. If you are working full-time and want to open up new career opportunities by earning your master's or doctoral degree online, an online degree will make it easier to fit your classes into your schedule. This is especially true since 10-20% of Idahoans live more than an hour away from the nearest college campus.
No matter where you live in Idaho, online degrees make higher education affordable and accessible.
How Can I Save Money on an Online Degree in Idaho?
Although many schools charge less for online courses, some actually charge more. For example, at the University of Idaho, online tuition is subject to an additional $35 per credit. This makes sense if you think about it. Most schools were brick and mortar first. In order to offer online courses, these schools have to add support for online services in addition to continuing the traditional courses they were already offering.
No matter which school you decide to attend, the first step to saving money on the cost of tuition is always to apply for financial aid. In addition to filling out a financial aid form to apply for government grants, check with each school to see if there are any scholarships you might qualify for.
Pay attention to tuition rates when deciding which college to attend. In most cases, you'll be better off financially if you go to a cheaper school. However, don't rule out a more expensive college or university without first checking for scholarship opportunities. If you are able to land a scholarship, you may find that the more expensive school is actually cheaper for you.
At the University of Idaho, online tuition can be offset by scholarships such as the "Go Idaho!" scholarship, which rewards high school students with high GPAs with guaranteed scholarships of up to $4000 per year. Scholarships like this make school much more affordable—whether you're attending online or on-campus.
Another way to make college more affordable is through employee benefits such as tuition reimbursement or employer partnerships with specific schools. Check with your company's human resources department to find out if your employer offers any benefits to help with educational expenses.
Are There Online Public Universities in Idaho?
If you want to attend a public university, both the University of Idaho and Boise State University offer online programs.
At the University of Idaho, online degrees are available through the College of Agricultural and Life Sciences and the College of Letters, Arts, and Social Sciences. There are six bachelor's degrees available: agricultural science, communication, and leadership; history; organizational sciences; psychology; general studies; and sociology with a criminology emphasis. The University of Idaho online degrees allow you to obtain a quality, accredited education at your convenience from the comfort of your own home.
At Boise State University, online degrees help make your dreams a reality. The school has more than 40 online programs, including bachelor's, master's, doctoral, and certificate programs. Boise State University online degrees include nine bachelor's programs: applied science, business administration—management, multidisciplinary studies, imaging sciences, public health, public relations, respiratory care, nursing (RN to BS), and an online degree pathway.
Related Rankings:
Best Online Colleges & Universities
Best Regional Universities Midwest