In the popular imagination, Georgia is still the land of Gone With the Wind and Deliverance: green fields, rural highways, raging rivers – all of the picturesque Southern Gothic vision. And sure, that is still part of Georgia; it's still the home of Jimmy Carter, the humble, devout peanut farmer who made it to the White House. But Georgia's been a lot more than that for a long time.
Today, Georgia is a perfect example of a state that has embraced the power of higher education and used it to bolster its economy. The Peach State of the 21st century is a hub for commerce, technology, industry, and culture – all thanks to its well-developed education system. Georgia's universities are churning out graduates equipped with the skills needed to compete in today's global economy, making it one of the most attractive places for businesses to set up shop. With such an impressive higher education system standing proudly beside any other in the US, Georgia is sure to remain prosperous and vibrant for years to come.
The best colleges in Georgia are like Georgia itself – inviting, exciting, and surprisingly cozy, from the smallest liberal arts college to the largest research university. Georgia has an embarrassment of riches in every category of higher education, from the best national research universities to the best public colleges and universities.
Online Learning in Georgia
In the state of Georgia, there is a variety of students who look to distance education and online learning as the appropriate format for their education. Some of these citizens live in rural areas which makes them geographically challenged to pursue a traditional on-campus program. Because of this, these students seek out the best Georgia online school that offers the program that they are seeking. Other students who take advantage of Georgia online colleges are working adults. These individuals have a daily commitment to their current employer and often have family responsibilities that prevent them from committing to a traditional program on-campus.
With distance programs, these students are able to continue providing for their families and gain their education for career advancement simultaneously. Other students who desire online programs are non-traditional students that may not have a commitment to an employer but have other responsibilities that keep them from committing to traditional courses find the flexibility of distance learning to be what they need for their educational goals.
Accreditation
A system for accreditation was instituted in the 19th century to guarantee educational and academic standards in U.S. colleges and universities were kept consistent and up to date. This ensured that quality remains high throughout higher education institutions nationwide.
Accreditation is a critical part of educational quality assurance and has been used for decades to ensure that university and college programs meet minimum standards of quality. Today, the accreditation system is used to evaluate educational institutions on a number of factors such as curriculum, faculty qualifications, student services & support, and financial stability. It is an important tool for ensuring that students receive a quality education that meets their needs and prepares them for the future.
These are the regional institutional accrediting agencies:
Higher Learning Commission (HLC)
Middle States Commission on Higher Education (MSCHE)
New England Commission of Higher Education (NECHE)
Northwest Commission on Colleges and Universities (NWCCU)
Southern Association of Colleges and Schools Commission on Colleges (SACSCOC)
Colleges and universities in Georgia should be accredited by the Southern Association of Colleges and Schools Commission on Colleges (SACSCOC).
In order to meet licensure requirements, certain degree programs might need to be certified by organizations such as:
Accreditation Board for Engineering and Technology, Inc. (ABET)
Commission on Collegiate Nursing Education (CCNE)
Council for Higher Education Accreditation (CHEA)
All schools featured by College Consensus are accredited.
What Kinds of Degrees Can I Earn Online in Georgia?
Georgia online degrees can range from Associate level to Doctoral level. Some of these Georgia online degrees may not have an official level but may be listed as a certificate. No matter what the student is seeking in Georgia, there is an online variation of the program available at one or more of the Georgia online colleges.
Online technical colleges in Georgia will offer these online Associate programs and some undergraduate certificate options online for their students. They provide students with a program that gives them a foundation into their discipline or industry, allowing them the essentials to enter the workforce or elevate their educational status further.
Most of the Georgia online degrees range from Bachelors to Masters programs and include common and popular programs, as well as more unique and specific programs. Most of the online Bachelors degree Georgia institutions offer will prepare students for the workforce or give them the foundation they need to advance to the Masters level in graduate school. The Georgia online Masters programs are also designed to give students the ability to become proficient in career-related skills and advance to the Doctoral level program if they choose.
25 Highest Paying Online Associates Degrees
25 Highest Paying Online Bachelors Degrees
25 Highest Paying Online Masters Degrees
25 Highest Paying Online Doctoral Degrees
Higher Education in Georgia
Georgia takes the prize in having the most enrolled students nationwide with nearly 600,000! Georgia has 29 public four-year learning institutions, 24 public two-year institutions, 36 nonprofit four-year institutions, and 41 for-profit institutions. Georgia institutions offer a variety of programs allowing students to focus their research and attain whatever their goals may be.
| | | | |
| --- | --- | --- | --- |
| Designation | Public/Private | Number | Years |
| Community Colleges | Public | 24 | 2 |
| Colleges and Universities | Private | 41 | 4 |
| Colleges and Universities | Public | 36 | 4 |
(Source: Georgia Secretary of State)
Popular Degree Programs in Georgia
Medical Assisting
Licensed Practical Nursing
Academic and Personal Benefits of Online Study
Georgia's online colleges provide plenty of benefits for a variety of students. They can help create a balance between their professional and personal lives by providing the flexibility of distance learning. Additionally, accredited online colleges understand their student base and provide what they need to succeed academically.
Cost: Choosing an online public school is a great way to save money on your education Georgia or wherever you are. Some Georiga schools even charge non-residents the same tuition price for online courses that in-state students pay. By enrolling in an online course, you can save money on transportation, housing and meal expenses. Plus, you have the advantage of working and studying at the same time while still getting a quality degree. This is one of the biggest benefits of learning online.
Faculty: Many online educational programs offer courses taught by the same faculty as those who teach on-campus cohorts. While the learning is remote, certain classes may require participation through Zoom or similar video conferencing platforms at specific times.

If you opt for a program with intensive sessions, then travelling to the school's campus is essential. This will help you benefit from direct interactions with professors and students, as well as participate in or demonstrate skills training. Immersives, or intensives, usually happen during weekends and are reported in advance so that you can plan accordingly.

Scheduling and Flexibility Convenience: Getting your degree online is incredibly convenience. Online courses give you the chance to log into class wherever you are – home, work, even on vacation.

Some degrees, like nursing and social work, may require you to spend some time in a clinical practicum. The great thing about an online program is, if you're already working in the field, you may be able to use your current job to fulfill those requirements. Or if not, your school can help set you up with facilities in your area where you can work with a preceptor, instead of having to go to campus.
Of course, even though you can work in your own time and make your own schedule, you'll still have deadlines. If you're working in a synchronous class, you may have to be online at a particular time. And your exams may be strictly scheduled as well.
Balancing life and studies can be a challenge for those in pursuit of a degree. For those who are working full-time, have part-time jobs, or are married with children, having to manage their time between commitments is an added stressor. Fortunately, there are tools and strategies available to help these individuals manage their time effectively so that they can continue on their path to success.
For working adults in Georgia, accelerated online degree programs offer a great way to quickly gain the skills and knowledge they need to advance their careers. With the flexibility of online learning, these programs allow students to continue working while earning their degrees at an accelerated pace. Not only do these programs save time and money, they also provide many other benefits such as increased job security, higher salaries, and improved career prospects. By taking advantage of this opportunity, working adults in Georgia can increase their career potential by quickly earning a degree that will open up new opportunities for them.
In this digital era, online learning has become a viable option for rural students in Georgia to gain access to higher education. With the help of accelerated online degree programs, these students can obtain degrees at a faster rate, thus reducing the time and cost associated with traditional college education. Accelerated online degree programs also offer flexible learning options that are tailored for rural students who may not have access to traditional universities or colleges.
Furthermore, these programs provide an opportunity for rural students to gain valuable skills and knowledge that they can use in their respective fields of study. By taking advantage of accelerated online degree programs, rural students in Georgia can benefit from increased career opportunities and improved job prospects.
How Can I Save Money on an Online Degree in Georgia?
One of the best signs of an affordable degree option is the numerous online colleges in Georgia with no application fee. Many of these programs are designed to offer affordability for their students. Consider the lower-cost regional public institutions in the state of Georgia. In most cases of public vs. private, public tuition rates are much more affordable than most of the private tuition rates. This is because public institutions receive funding from their state government and are required to keep their rates at a minimum for their students.
Both public and private Georgia colleges have the option to offer financial aid to help pay for college. More than half of these institutions do offer this assistance, where students are able to take advantage of low-income grants and federal student loans that are available at a low rate.
Some students in Georgia are able to pursue an online degree with the assistance of employer reimbursement. In most of these cases, students will either have to pay the tuition and then receive it back from the employer, or they pay the tuition directly. This minimizes student debt for that student in exchange for an agreement to stay employed for a specific amount of time.
Scholarships and Financial Aid in Georgia
| | | |
| --- | --- | --- |
| Scholarship Name | Amount | General Eligibility/Requirements |
| Airgas – Jerry Baker Scholarship | $2,500 | FT student; pursuing bachelor's degree in welding engineering; 2.8 GPA. |
| Case Scholarship Program | $1,500 | FT business school student; 3.0 GPA required; Applicants must pass an actuarial exam or fulfill Validation by Educational Experience credits. |
| Charles Harbin III Memorial Scholarship | $2,000 | Homeschool graduates; 2.75 GPA; financial need |
| Zell Miller Scholarship | $1,450 | High school graduate; 3.7 GPA; ACT of 26 or SAT of 1200. |
| Georgia Association for Nursing Education Scholarships | $500 | FT Nursing student; GA Resident with 2.5 GPA. |
| Georgia Farm Bureau Foundation for Agriculture Scholarship | $3,000 | Students who have an agricultural background with Farm Bureau; minimum 3.0 GPA with a history of leadership experience. |
| Greenhouse Scholars | $varies | Low-income residents of GA; 3.5 GPA. |
| Georgia Mining Foundation Scholarship Program | $1,000 | open to students who gain admission to an accredited university in Georgia; 19 on the ACT and 1300 on the SAT. |
You can find out more about college financial aid with our list of the Top 5 Georgia Scholarships.
Surveying the Top Colleges in Georgia
Georgia's major public research universities, including the University of Georgia (America's first public university) and Georgia Tech (the preeminent STEM institution in the South), are both globally-recognized models of their class. Emory University, numbered among the Southern Ivies, demonstrates the potential of the private research university, combining elite academic rigor with community outreach and service. They're no slouches when it comes to student life, either – Georgia Tech has been noted for one of the best college recreation centers, while Emory's dorms are some of the best in the country.
Two of the nation's most esteemed and prestigious historically black colleges – Morehouse College and Spelman College – are at home in Atlanta, and together represent the dreams of Georgia's freedmen and women. Spelman is recognized not only as a top HBCU, but as one of the best women's colleges in the US, while Morehouse holds the line as one of the nation's last all-male colleges, fostering civic responsibility, leadership, and brilliance in generation after generation of young black men.
Georgia is also a prime destination for top liberal arts institutions, both public and private. From trusted Christian colleges like Covenant College, to innovative experimenters like Berry College and Agnes Scott College, Georgia's liberal arts institutions have a reputation for excellence that makes them some of the best in the South. In addition, Georgia's regional public universities – some of the best regional institutions in the South – are of a caliber that rivals many states' flagships. Institutions like Georgia College and State University, Georgia Southern, and Georgia State are stacking the Peach State's professional workforce with leaders and experts.
Are There Online Public Universities in Georgia?
The public University System of Georgia online degrees are designed to offer Georgia students the resources and access to the most adept and adequate online programs found throughout the state of Georgia. This system allows students the ability to take on the programs and disciplines of their choice while seeking out the best program for their needs.
Put in place by the state government of Georgia, this network is designed to monitor and maintain the programs and institutions within the state are unified. For example, each different institution should be offering the same curriculum for equated programs no matter where students are attending and what the location may be. Its founding began in 1931 and is located throughout all of the different counties throughout the state. With this program, there are approximately 320,000 students enrolled annually, with over 62,000 degrees included in the system. The programs found through this program range from the Associate level all the way to the doctoral level for students enrolled.
Best Online Colleges in Georgia
The Best Online Colleges & Universities in Georgia category is limited to schools in Georgia offering at least three fully-online degree programs at any level. The following schools are presented in alphabetical order and are not formally ranked.
College of Coastal Georgia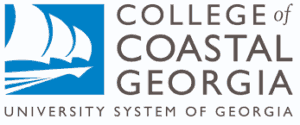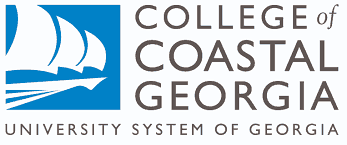 The College of Coastal Georgia is one of Georgia's youngest colleges, having grown from a community college to a 4-year college in 2011. With its original mission of providing low-cost education to Brunswick and Glynn county areas, CCG remains dedicated to accessibility and affordability for Georgia's people. Coastal offers a number of online bachelor's degree programs, including:
BS in Interdisciplinary Studies
Business Administration
BS in Public Management, Non-Profit Management & Leadership concentration
Nursing
Health Science
All of these programs are fully online, and delivered in an asynchronous format.
Dalton State College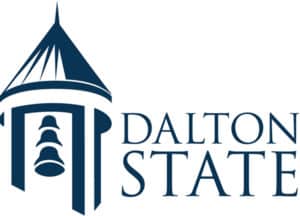 Dalton State College began in the 1960s as a junior college, offering technical education and transferable associate degrees for students who wanted to move on to a 4-year college or university. By the 1990s Dalton State had become a 4-year college in its own right, adding an extension campus and on-campus housing. But Dalton State is also a part of Georgia's eMajor program, offering students fully online degree programs. Choices of major include Business Administration, Criminal Justice, Financial Technology, Organizational Leadership, and Nursing. All of these programs are fully online, and allow students to earn credits for prior learning and experience.
East Georgia State College

Part of the University System of Georgia, East Georgia State College serves rural students in 24 coastal counties. As such, EGSC has always placed an emphasis on reaching students where they are, with three campuses and satellite programs. In addition, EGSC uses the eMajor program to provide students access to in-demand, job-market-ready programs ranging from Criminal Justice and Nursing to Business Administration and Organizational Leadership. Online students must take a proctored experience, such as a lab, a workshop, or an exam.
Georgia College and State University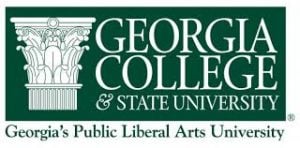 The unusually-named Georgia College and State University began as a teacher's college, but earned its "university" name when the state decided to designate GCSU as the state's official Public Liberal Arts University. While GCSU is known for its historic campus in Milledgeville, it's also become a leader in online education, with nearly 30 fully online and hybrid degree programs. Georgia College is particularly known for its excellent health science and nursing programs, including online MSN programs in area like Midwifery and Women's Health.
Georgia Institute of Technology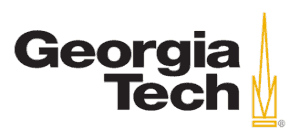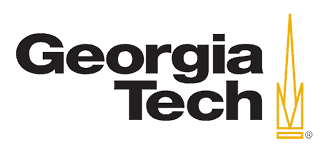 One of the most prestigious public research institutions in the nation, the Georgia Institute of Technology was founded with the mission of bringing modern industrial science to the South after the Civil War. It succeeded enormously, growing into a top-tier STEM university and research powerhouse. Not surprisingly, Georgia Tech also offers some of the most trusted online degree programs, with online courses taught by some of the most qualified professors in the world. Programs include several engineering specializations as well as cybersecurity, manufacturing leadership, and occupational health and safety.
Georgia Southwestern State University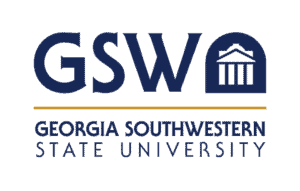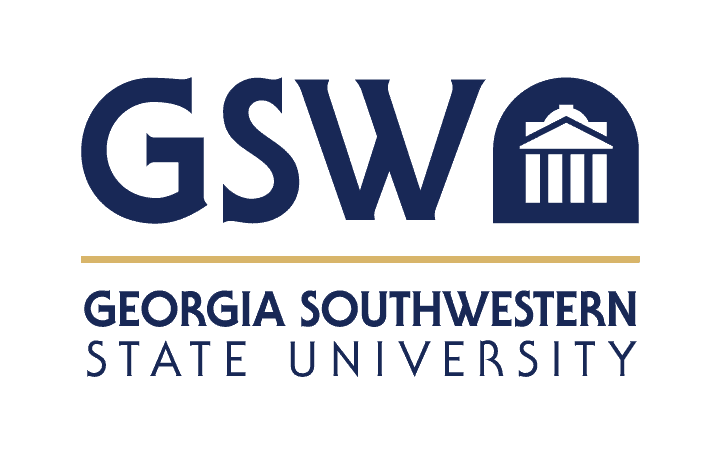 Georgia Southwestern State University began as an agriculture and mechanical college, providing applied science education for Georgia's rural southwestern region. Georgia Southwestern is notable as the alma mater of President Jimmy Carter and his wife Rosalyn, who is honored with the Rosalynn Carter Institute for Caregiving. Today, Georgia Southwestern is a noted online educator, with fully online and hybrid bachelor's, master's, and certificate programs available to students across Georgia. Notable programs include Long-Term Care Management, Nursing, and Human Resources.
Georgia State University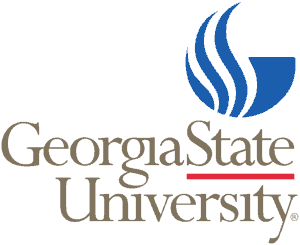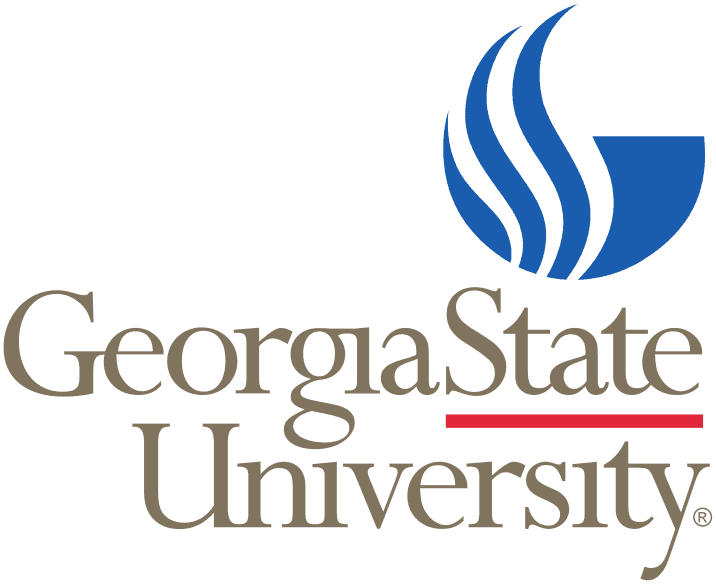 Located in Atlanta, Georgia State University is the largest school in the state of Georgia, and one of the most diverse in the nation. As a top-tier R1 research university, Georgia State has a massive impact on Georgia's economy, educating thousands of professionals and pumping billions of dollars into the state. Georgia State is also a leader in online education, offering more than 90 fully online and hybrid programs at every level, from associate to doctoral. From business to health science, computer science to education, Georgia State has it all. Georgia residents and non-residents alike pay the same tuition rate.
Mercer University

Mercer University is the oldest private college in the state of Georgia, and is well-recognized as a best value among private research universities. Mercer is particularly known for its exceptional, multi-campus Health Sciences Center, one of the top medical education facilities in the state. Mercer is also known for its excellent online programs, with more than 30 online and hybrid bachelor's, master's, and certificate programs. Students can study accounting, criminal justice, health informatics, elementary education, and much more, all online.
Reinhardt University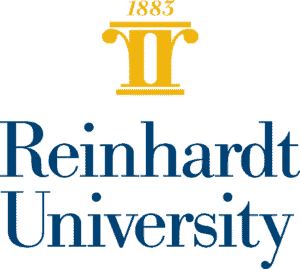 A small, private university affiliated with the United Methodist Church, Reinhardt University began as a school for the rural, low-income people of Cherokee County. Over nearly 150 years, the school grew into a teacher's college, a junior college, and eventually a full university, always focusing on bringing education to the people. Today, Reinhardt continues that mission by developing online associate, bachelor's, and degree completion programs. Programs range from criminal justice and public safety to business and healthcare administration. Reinhardt also offers free online tutoring for all its students.
University of Georgia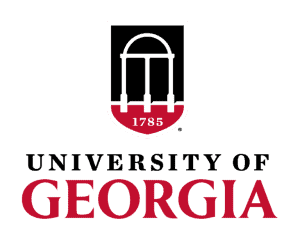 The flagship of the University System of Georgia, and (with the University of North Carolina) one of the two oldest public universities in the US, the University of Georgia is one of the most renowned public research institutions in the nation. While it is highly selective, UGA also has a student body of more than 40,000 students. UGA is both for its dominant athletics program, and its scholarship, with the highest number of Rhodes Scholars of any public university. UGA is a leader in online learning, especially in education, public health, and social work. From certificates to bachelor's and master's degrees, UGA is committed to setting the standard for online degrees in Georgia.
What Does the Future Hold for the Best Online Colleges in Georgia?
Georgia truly made the 20th century its own, with the rise of Atlanta helping raise the whole state in its economic and cultural profile. And by building their foundation through the 20th century, Georgia has put itself in a position to be a national and international leader for the 21st. With an incredibly well-developed higher education system, Georgia is preparing its young people and working adults for changes in the job market, in technology, and in culture, so that no matter what comes in the future, Georgia will be on the forefront.
Related Rankings:
Best Online Colleges & Universities
Best Colleges & Universities in the South
Best Undergraduate Business Programs
Last Accessed: April, 2022
Last Accessed: April, 2022
Last Accessed: April, 2022
Last Accessed: April, 2022