The Florida population is about as diverse as any one state can be. In fact, the student population for the vast amount of Florida online colleges reflects a demographic that is much larger than in other states. Working adults in the state of Florida who hold a full-time job commitment are able to pursue their education while maintaining employment. For many of these working adults, they are not able to take time off of work and go back to school, providing them an opportunity that they otherwise might not have had.
Nontraditional students include these working adults and stay-at-home parents who are maintaining their home and striving to advance their education through various Florida online colleges. These colleges provide them a unique opportunity to pursue a dream and move forward with their career once the children become school-aged. Nontraditional students also refer to active military students who are pursuing an online education while serving their country. Seniors who enjoy learning even in their retirement find a benefit in the Florida online colleges. Many students desire the chance to complete any outstanding programs from before their career, or just want the option to gain a new skill while taking on new hobbies.
Ranking the Best Online Colleges in Florida
College Consensus editors began ranking the best online college in Florida with the Consensus method, which combines published rankings with student reviews for an overall aggregate score. Only Florida institutions with a Consensus Score qualify for the best online ranking. From there, we researched online programs; to make the grade, schools must have at least 3 fully-online degrees. Institutions are presented in Consensus order.
Wondering how to pay for your Florida college degree? Check out our list of the Top Florida Scholarships.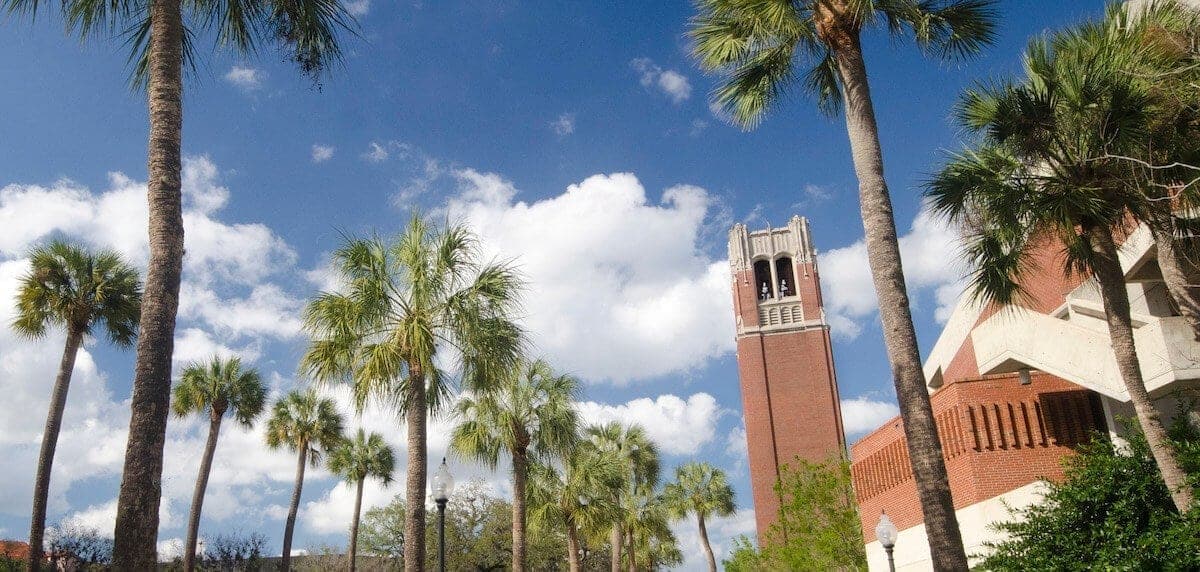 To find the best online schools in Florida, look to the flagship. At the University of Florida, you may pursue certificates in hundreds of areas, as well as a bachelor's, master's, or Ph.D. An online degree or certificate from the University of Florida would carry the same weight one from a physical university.
There is a long-standing rivalry between the University of Florida and Florida State University, and either one would have to be among the best online schools in Florida. Almost any degree you could get at the physical Florida State University can be gotten online. From certificates to advanced Ph.D.'s it's all available online through Florida State University.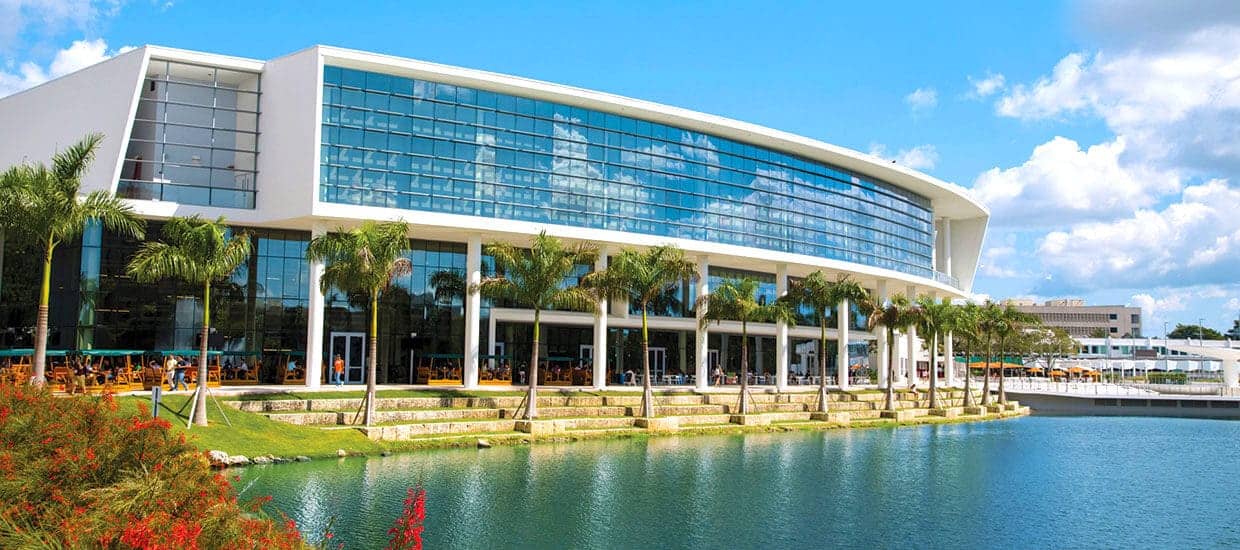 The University of. Miami is another major university in Florida, and they have one of the best online schools in Florida. Healthcare degrees are available online, as well as in health informatics. Miami offers lower costs than some schools and has merit scholarships for Florida residents. You may also combine online and in-person degrees,
4
University of Central Florida
Orlando, FL

The University of Central Florida has nearly 70,000 students, making it one of the biggest in the country in addition to being one of the best online colleges in Florida.  This school offers asynchronous classes, meaning maximum flexibility. Online students get the same classes those attending in person get.
5
The University of West Florida
Pensacola, FL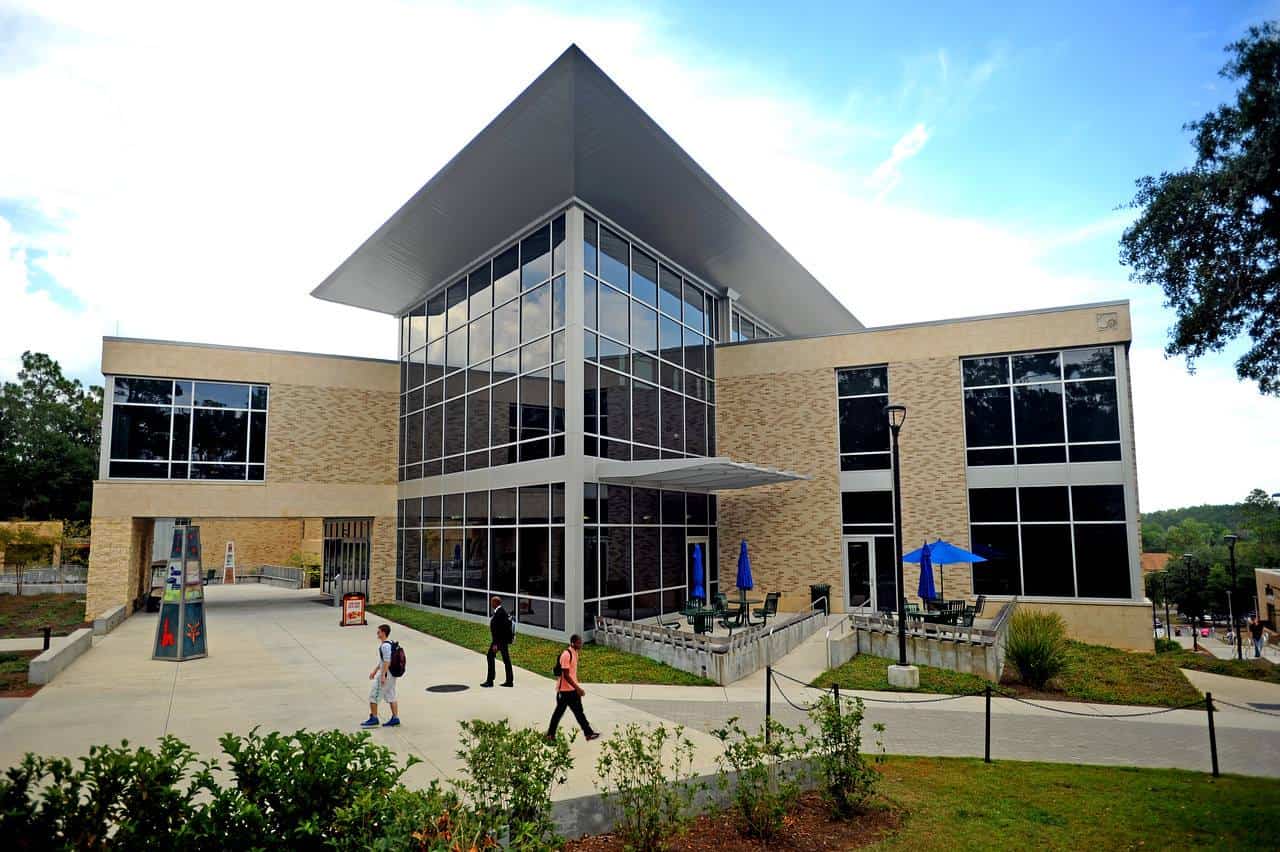 One of the best online colleges in Florida is in Pensacola, the University of West Florida. This school takes asynchronous classes seriously. Students may make almost any combination of online or in-person classes that they desire. The school also has an RN program that can be done online.
6
University of South Florida-Main Campus
Tampa, FL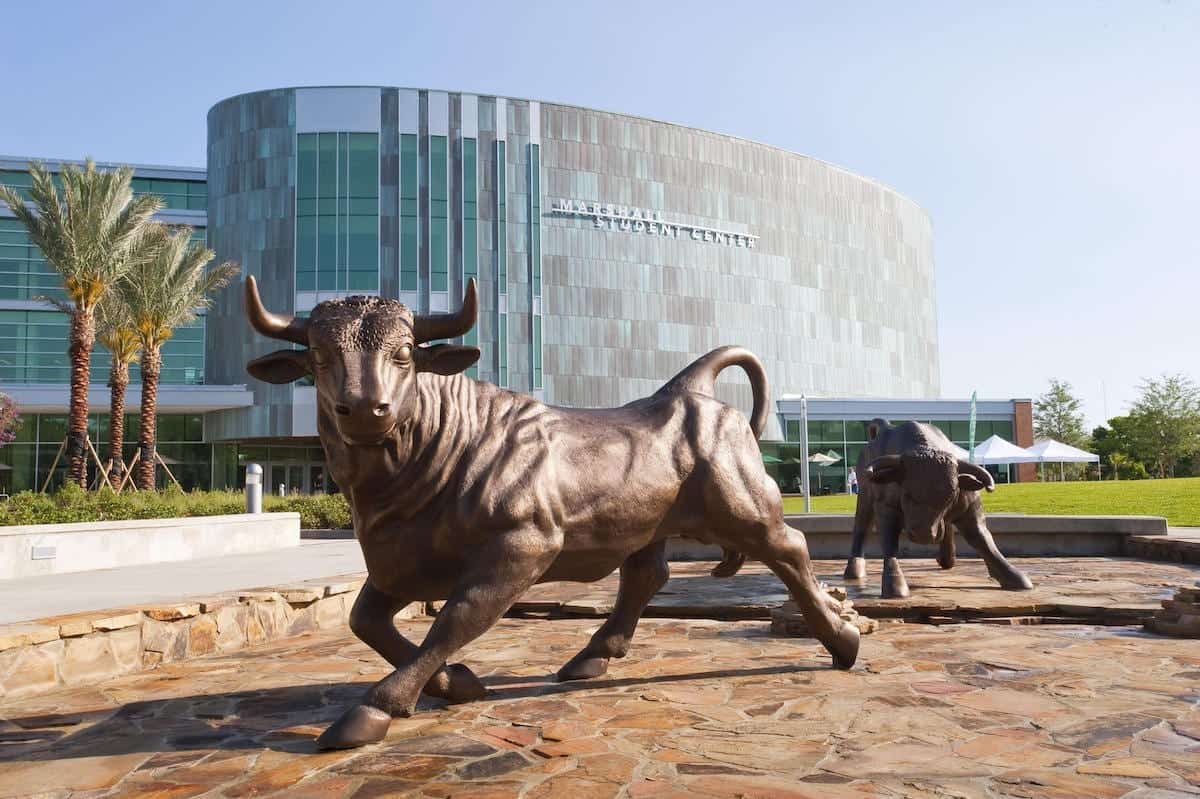 One of the best online schools in Florida is the University of South Florida, in Tampa. It offers lower costs than average for online programs through the Canvas program.  It has an accelerated online nursing program. There are undergraduate and graduate degrees in many programs. Financial aid is also available.
7
Florida International University
Miami, FL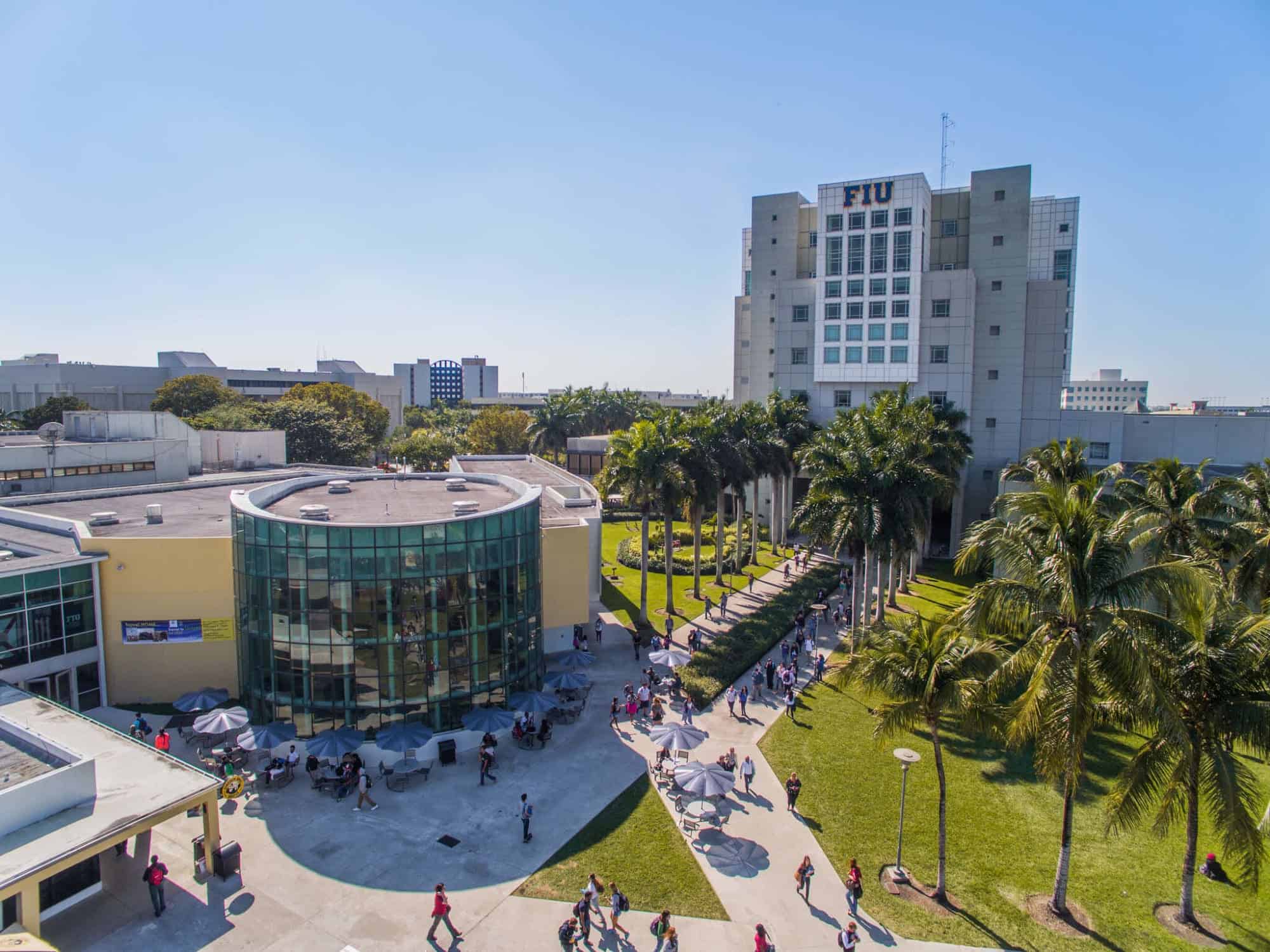 Florida International University is one of the best online colleges in Florida with two campuses in the Miami area. It offers a strong online education program through the Blackboard program. It offers an 18-month MBA in healthcare covering legal issues. It also has an international real estate master's program.
8
Florida Agricultural and Mechanical University
Tallahassee, FL
Florida A&M University makes the list of the best online colleges in Florida because of the variety of programs it offers. It has a lot of professional certificates for ongoing education, such as Spanish for medical professionals, and sign language. Many degree programs are also offered online.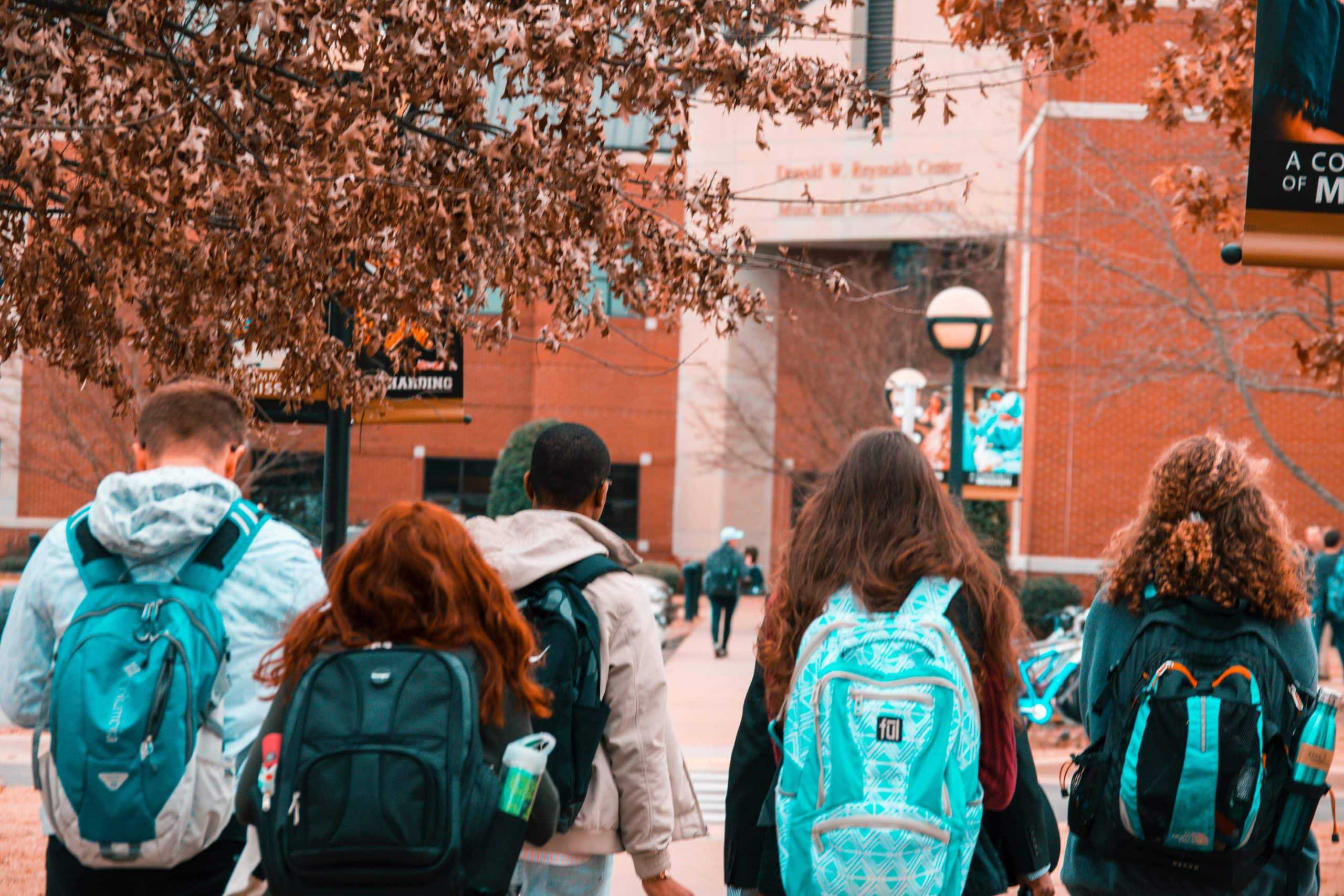 Florida Gateway College is indeed a gateway to success and one of the best online schools in Florida for that reason. It uses asynchronous classes online or at school. Students may take any combination of traditional and online classes. Online technical certificates allow professionals to continue their education.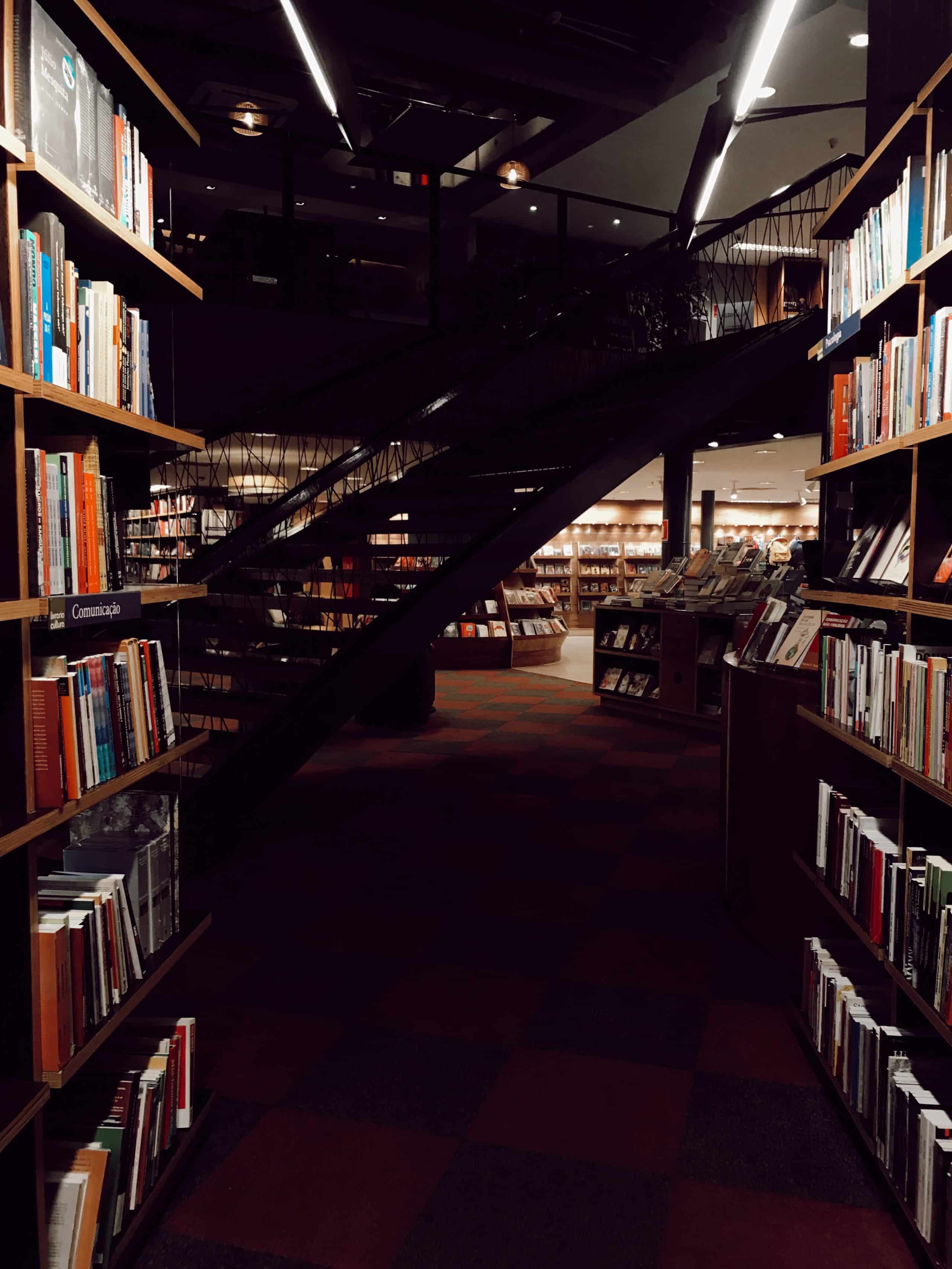 Ava Maria University offers Catholic education online to students across the nation. There are a lot of degrees offered, making this faith-based education one of the best online colleges in Florida. Students may pursue religious studies or MBA's and many programs in between.
How Can I Save Money on an Online Degree in Florida?
Some Florida online colleges without application fee help with lowering the cost. Lower-cost regional public institutions are the best options for Florida online colleges. Their tuition rates are much more affordable than private institutions that offer online programs. This is something to consider when budgeting and preparing for an online program.
Many of these institutions qualify as online colleges in Florida that accept financial aid. For many students, whether they are traditional, nontraditional, or working adults, they may be in need of financial aid to assist with the cost of the program. Financial aid includes access to grants and student loans that are low-interest rate and affordable for students looking to pursue their education.
Employer reimbursement is also another option for students to consider who is going back to school and looking to further their education. With employer reimbursement, students are not responsible for covering the cost or most of the cost of the program. In return, they are often required to provide a commitment to their employer for a specific time period following the completion of the program. If the student is looking to gain a promotion within the company, this is a great option, as the student is guaranteed employment and eliminate debt, prompting a high return on investment.
What Kinds of Degrees Can I Earn Online?
When pursuing an online degree program, students are able to receive degrees in everything from an Associate to a Doctoral level in their preferred discipline. These programs are found from regionally accredited online colleges in Florida.
Online Associates degree Florida is available at many of these online colleges in Florida. These programs are approximately two years and are available in a variety of disciplines. Some students are seeking online Certificate programs that require them to take a select amount of courses related to their particular discipline and become awarded credit in that area. These online certificate programs Florida colleges offer can be either graduate or undergraduate.
When pursuing a Bachelor program, some Florida online college courses can be transferred into the program from previous college credit. There is also a variety of online Masters Programs Florida online colleges offer for their students. These programs are regionally accredited online colleges in Florida. These online Masters programs Florida colleges offer are designed to give students the advantage they need in their careers or help them shift into new employment.
The final type of degree that can be earned online is a doctoral degree, which is the highest degree level available in all Academia.
What is the Florida Distance Learning Consortium?
The Florida Distance Learning Consortium is a network of the various Florida online colleges that offer different programs across the state. The purpose of this network is to ensure students are receiving quality distance education from regionally accredited online colleges in Florida.
Students who want to expedite their career or gain their education while maintaining a significant workload refer to this network to determine the best programs available in their disciple and what they need to move forward with.
Students who are entering into distance learning in Florida use this network as a resource to help them search and discover the different options that are available to them in distance learning. They are able to compare the institutions throughout the state based upon tuition, quality, and program offerings. The articles available give students an insight into Distance learning 101. It is funded by the Florida legislature and compares both public and private institutions in its review.
Related Rankings: 
Best Online Colleges & Universities
Best Online Public Colleges & Universities
Best Regional Universities South