In the early days of the United States, the Florida area was owned by one country and then another. Britain owned it, and then the Treaty of Paris in 1783 returned Florida to Spain and then Spain handed it over to the United States. In 1819, President John Quincy Adams signed the Onís-Adams Treaty and handed over to Spain a bargain amount of $5 million to own Florida.
It's doubtful Adams could have envisioned what the State of Florida would eventually become. Known as the Sunshine State, Florida was the 27th state to join the union in 1845, just nine months before the State of Texas.
Today, Florida is known as an exceptionally popular vacation destination with theme parks, an almost never-ending coastline, and thousands of "Snow Birds" who travel from across the country to winter, or retire, in the state. The top cruise lines regularly set sail from a Florida port, bringing an estimated $112.2 billion to the Florida economy. More than 12 million people travel to Florida for vacation, employment, or school.
Higher Education in Florida
Florida is no slouch when it comes to funding postsecondary education, with a proposed $114.8 billion in funding and 1,054,977 students enrolled in the state's colleges and universities.
Designation
Public/Private
Number
Years
Degrees Available
Community Colleges
Public
75
2
Associate Degrees
Certifications
State Universities
Public
40
4
B.S., B.A., M.A., M.S, Ph.D.
Certifications
Colleges & Universities
Private
30
4
B.S., B.A., M.A., M.S., Ph.D.
As an online student and depending on your school, you might qualify for in-state tuition even if you live outside of the state.
Regardless of whether you're a Florida resident or a nonresident attending school online, remember that public institutions are typically lower in price than private schools.
Accreditation
In the late 19th century, an accreditation system started in the U.S. for colleges and universities to demonstrate schools' high academic and educational standards. This was done to separate them from schools that provided sub-standard education.
The educational accreditation system is still used today and for many of the same reasons. A regional or national non-profit, Department of Education-approved agencies, can accredit higher education degrees. Here's a list of some of those institutional accrediting agencies you'll want to look for when selecting a school:
Middle States Commission on Higher Education (MSCHE)
New England Commission of Higher Education (NECHE)
Higher Learning Commission (HLC)
Northwest Commission on Colleges and Universities (NWCCU)
Southern Association of Colleges and Schools
Commission on Colleges (SACSCOC)
Degree programs that may require licensure, may hold specific accreditation from organizations such as:
Commission on Collegiate Nursing Education (CCNE)
Accreditation Board for Engineering and Technology, Inc. (ABET)
Council for Higher Education Accreditation (CHEA)
The schools on this College Consensus list all hold accreditation
Online Education Opportunities in Florida
In 2020, the COVID pandemic caused Florida colleges and universities to move many on-campus instructional courses online to keep students on track. With that, schools realized that they could expand their online degree programs and boost enrollment.
Online education has opened great opportunities for potential students. Whether you're a first-time student looking for a degree program, want to complete an interrupted degree, or want to earn a graduate degree, Florida probably has a program for you.
You'd need help finding a population as diverse as the demographics in Florida. Florida, Texas, and California lead the nation in student populations and its online colleges and universities reflect a much larger demographic than in other states.
Who Are Nontraditional Students?
Working adults in the state of Florida who hold a full-time job commitment are able to pursue their education while maintaining employment. Many of these working adults cannot take time off of work and go back to school, an opportunity providing them they otherwise might not have had.
The broader definition of nontraditional students is typically seen as older or working adults or stay-at-home parents who maintain their homes and want to advance their education through various Florida online colleges. These colleges give them a unique opportunity to pursue a dream and move forward with their career once their children become school-aged. Nontraditional students also refer to active military students who are pursuing an online education while serving their country.
Florida is known for its retirement communities. That group of retired citizens can also take advantage of Florida's online educational offerings, whether in degree programs or extension courses of interest.
Degree Completion
As John Lennon once said, "Life's what happens when you're making other plans." Many students may have had their college careers interrupted and are now looking to complete any outstanding programs from before their career or want the option to gain a new skill while taking on new hobbies.
Many Florida online degree may offer Degree Completion programs that will allow you to finish a degree you once started but had interrupted. Schools may also award credit for your work and life experiences.
Online/Distance Learning in Florida By the Numbers
| | | | |
| --- | --- | --- | --- |
|  | Total | Undergraduate | Graduate |
| Enrollment | 1,053,530 | 274,517 | 83,980 |
| Online Study Only | 274,517 | 40,703 | 28,920 |
| Some Online Courses | | 136,943 | 13,478 |
(Source: univstats)
Academic and Personal Benefits of Online Study
Scheduling and Flexibility Convenience – the convenience of an online Florida education is substantial. Wherever you are and if you can log onto the Internet in your workplace, your home, or on vacation, you can set your own study schedule with online courses.

Should your degree, such as nursing or social work, require clinical or practical experience, you can complete the requirement in local facilities, agencies, or centers under the supervision or approved preceptor

While coursework can be done on your schedule at a time convenient for you, you'll still need to meet course deadlines for your assignments and exams

Courses – online degrees are developed and taught by the same faculty as your on-campus cohorts. While coursework is conveniently online, depending on your class, you may be required to participate in Zoom or other interactive video platforms for classes at specific times.

Some programs may require intensives that necessitate traveling to the school's Florida campus. Intensives allow you to interact with professors and students and/or participate in or demonstrate skills training. Intensives, or immersives, are usually held on weekends with plenty of advanced notice of dates

Cost – You can save money earning your degree online at a Florida school. Depending on the school, some online degrees charge non-Florida residents the same tuition rate as in-state students. Regardless, you'll save money on transportation, housing, and meal costs typically incurred by on-campus students. The biggest benefit is you can continue to work and earn a quality degree simultaneously.
How Can I Save Money on an Online Degree in Florida?
Lower-cost regional public institutions are your best option for Florida online colleges, with their tuition rates more affordable than private, not-for-profit institutions. This is something to consider when budgeting and preparing for an online program.
| | | |
| --- | --- | --- |
| Florida Four-Year Colleges & Universities | In-State | Out-of-State |
| Undergraduate | $6,051 | $24,783 |
| Graduate | $10,069 | $25,427 |
| | |
| --- | --- |
| 2-Year Community College | Estimated Tuition Cost |
| In-State | $2,580 |
| Out-of-State | $9,380 |
As an online student and depending on your school, you might qualify for in-state tuition even if you live outside of the state. Be sure to talk with an admission advisor to determine if you qualify for in-state tuition as a distant student.
For many students, whether they are traditional, nontraditional, or retired adults, may need financial aid to assist with the cost of the program. Financial aid includes access to grants and student loans that are low-interest rates and affordable for students looking to pursue their education.
Accredited Florida colleges and universities also offer the Federal Student Aid programs such as Pell Grants, loans, and departmental scholarships. Most schools and scholarship programs require you to make an application for student aid through the Free Application for Federal Student Aid – FAFSA®. The form will also help when applying for need-based scholarships, and state and school grants.
Online students may qualify for scholarships that may not be available from other states. Some scholarships may only be for Florida residents attending a specific college or university, but out-of-state, online students may also be eligible for scholarships. Scholarships can be merit-based or need-based. Some scholarships are related to your major. Some may require essays, letters of recommendation, and/or that you major in a specific field of study. Other scholarships may be geared toward specific requirements such as gender, heritage, work history, etc.
Work/Life/Military Experience
Schools realize that nontraditional students frequently have previous experience in a particular field. You might be able to earn curriculum credit for your work or life experience. Military training may also be considered for academic credit. Be sure to talk with admissions about that possibility.
Whatever the case, you'll want to explore all the options. The table below is just a snapshot of possibilities.
| | | |
| --- | --- | --- |
| Scholarship Name | Scholarship Amount | General Eligibility/Requirements |
| William L. Boyd, IV, Florida Resident Access Grant | Not specified | No previous degree |
| Jose Marti Scholarship Challenge Grant Fund | $2000 | U.S. citizen (or eligibility for) either born in, or parents born in) Mexico or Spain, or a Hispanic country of the Caribbean, Central America or South America |
| Ethics in Business Scholarship Program | Not specified | Undergraduate at community colleges and eligible private Florida colleges and universities |
Employer Tuition Assistance
If you're employed, be sure to talk with your Human Resources representative about possible education benefits such as reimbursement or tuition assistance. With the development of online degree programs, more employers are amenable to helping employees earn or complete their degrees, especially if it relates to their work, and include educational assistance in benefit packages. This educational benefit has been found to be an excellent way for employers to foster loyalty and improve employee morale.
Employer reimbursement is a great option for working students to consider when returning to school and looking to further their education. With employer reimbursement, students are not responsible for covering the cost or most of the program's cost. In return, they are often required to commit to their employer for a specific period following the completion of the program.
If you're looking to gain a promotion within the company, check out employer reimbursement. In that case, educational assistance is a great opportunity, as the student is guaranteed employment and eliminates, or reduces, a debt, prompting a high return on investment.
Florida Community Colleges
If you're entering college as a first-year student you might want to consider completing your first two years of school at a community college. Florida boasts 28, public community colleges, many of which offer online studies.
Community colleges typically have lower tuition rates. You'll save money in the long run by earning your Associate Degree and then transferring to a four-year college or university as a junior, saving big bucks in two years of tuition. In most cases, this degree will allow you to transfer your coursework to a four-year college or university as a Junior, saving two years of higher tuition costs.
What Kinds of Degrees Can I Earn Online?
When pursuing an online degree program, students are able to receive degrees in everything from an Associate to a Doctoral level in their preferred discipline. These programs are found from regionally accredited online colleges in Florida.
Online Associates degrees in Florida are available at most of the state's two-year or community colleges.
When pursuing a Bachelor program, some Florida online college courses can be transferred into the program from previous college credit. There is also a variety of online Masters Programs Florida online colleges offer for their students. These programs are regionally accredited online colleges in Florida. These online Masters programs Florida colleges offer are designed to give students the advantage they need in their careers or help them shift into new employment.
The final type of degree that can be earned online is a doctoral degree, which is the highest degree level available in all academia.
Certifications
If you need professional certification for licensure, be sure to check what schools offer online certifications. Some students seek online certificate programs that require them to take a select amount of courses related to their particular discipline and be awarded credit in that area. These online certificate programs in Florida colleges can be either graduate or undergraduate.
What is the Florida Distance Learning Consortium?
Florida has a network of the state's online colleges that offer different programs across the state and is known as the Florida Distance Learning Consortium. This network ensures students across Florida are receiving the best and highest quality distance education from regionally accredited online colleges in Florida.
Students who are entering into distance learning in Florida use this network as a resource to help them search and discover the different options that are available to them in distance learning. They are able to compare the institutions throughout the state based upon tuition, quality, and program offerings. The articles available give students an insight into Distance learning 101. It is funded by the Florida legislature and compares both public and private institutions in its review.
Students who want to expedite their career or gain their education while maintaining a significant workload refer to this network to determine the best programs available in their disciple and what they need to move forward with.
How Does College Education Impact the Florida Economy?
Although roughly 88 percent of the population completes a high school degree and a large percentage of the population does start out in college, only about 29.2 percent of the state's population complete a bachelor's degree or higher.
The median household income in Florida is slightly higher than the national average at roughly $53,300 per year. It slightly exceeds the national average of roughly $50,000 per year, which suggests that the economy is growing.
Students who attend online Florida universities can expect to earn more when compared to individuals who do not complete a degree or who never attend college. The rate of students who complete a college degree does have a positive impact on the state's economy. The state does have a high rate of economic growth due to the high rate of businesses established in the state. A large number of firms and companies offer employment to college graduates throughout the state. The state also has a high rate of female-owned businesses, though the number of male-owned businesses is still higher when compared to the number of female-owned businesses.
A college education from the top online Florida universities allows students to focus on their personal career goals. By attending one of the top universities, students can make an impression on potential employers or consider starting their own business in the state. The state does offer a variety of advantages to students who complete a degree and move into a professional position or a specialized field.
Best Online Colleges and Universities in Florida
The Best Online Colleges & Universities in Florida category is limited to schools in Florida offering at least full-time or part-time online degree programs at any level.
We have listed these schools in alphabetical order. They are not formally ranked.
Chipola College

First opened as Chipola Junior College in 1957 as a two-year junior college, the name was changed to Chipola College in 2003, reflecting the school's four-year degree programs in Nursing, Business, and Engineering. Located in Marianna, FL, the college currently offers an online AA degree, and the RN to BSN bridge program is 100% online. The college's upper division BSBA in Management concentration is also available online. Chipola College is part of the Florida State Educational System.
University of Florida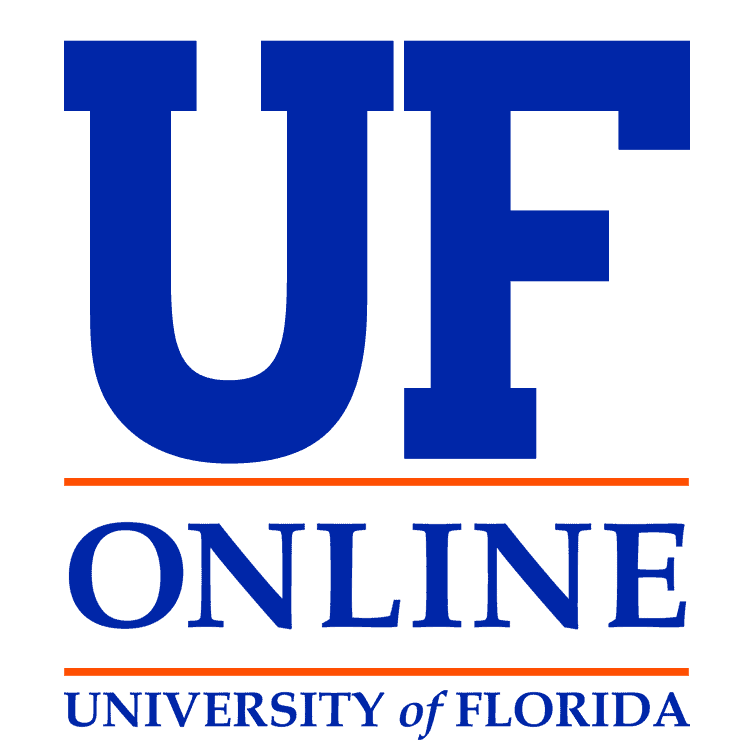 This well-known Florida university has been in Gainesville since its establishment in 1853. The University of Florida is the result of the merger of 4 individual schools in 1905: East Florida Seminary in Ocala, FL, Gainesville Academy, Florida Agricultural College in Lake City, and South Florida Military College in Bartow, which all relocated to the Gainesville campus. This campus is divided into specific areas, including the Historic District, with 19 historically significant buildings, including a 157-foot tall carillon (bell) tower. Gainesville leads in solar energy generation and one of the first to institutionalize private electricity generation. If you ever wondered how it got its name, Gatorade was invented in Gainesville for UF's football team, hence the name Gatorade.
Florida Agricultural and Mechanical University

Since 1887, Florida Agricultural and Mechanical University, now known as Florida A&M University (FAMU) has grown to be the nation's largest historically black university based on enrollment. Through legislation by black abolitionist and state legislator Jonathan C. Gibbs, in 1885, on the site of a former slave plantation, FAMU is located in Tallahassee, with satellite campuses across Florida. FAMU has a strong online degree presence as well, with 12 online degree programs with undergraduate and graduate degrees in nursing, public health, criminal justice, global security and international affairs, information technology, and more. The university is academically and nationally recognized for its Schools of Engineering, Business, Nursing, and others.
Florida Atlantic University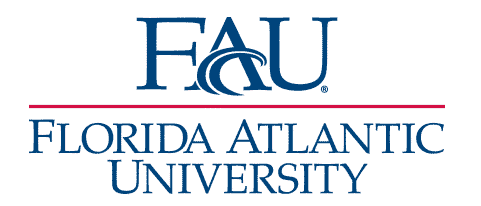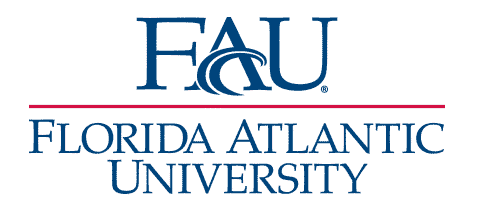 Florida Atlantic University's accredited online degree programs through the College of Business feature an Online Bachelor of Business Administration (OBBA) with six of the most popular majors ranging from Accounting to Marketing. The Executive MBA (EMBA) is provided online for working professionals and has concentrations in nine areas of study. Opened in 1964 in Boca Raton, with only 867 students, FAU is now a thriving university of over 30,000 students spread over six Florida campuses.
Florida International University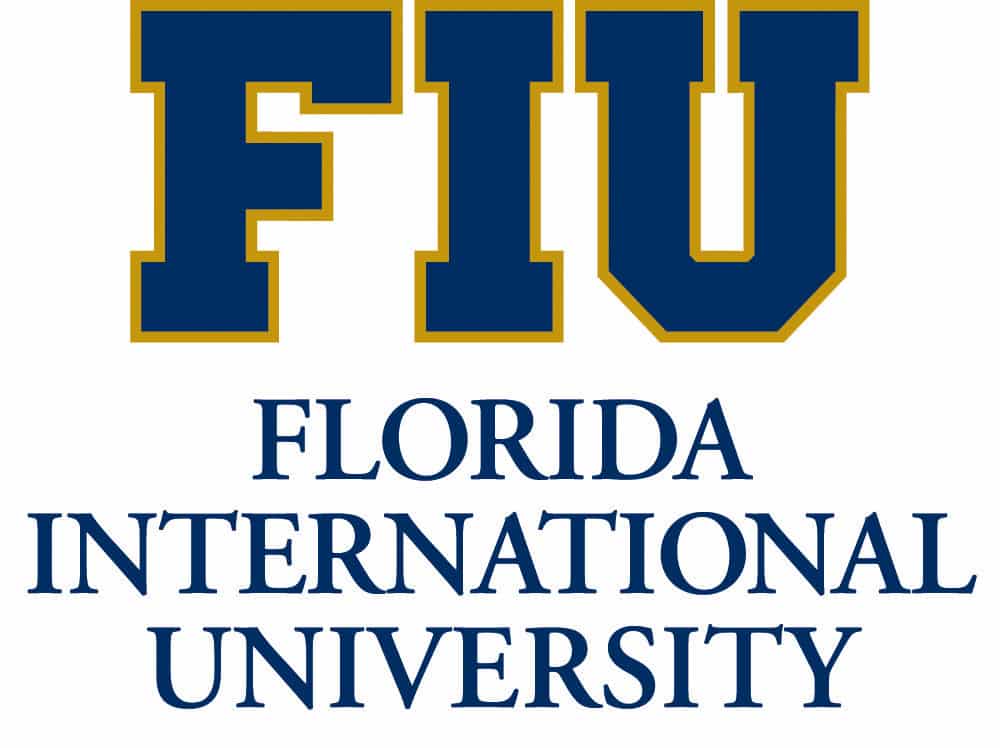 With over 130 online degree programs, you're sure to find an undergraduate or graduate program that will appeal to you. FIU's original campus in 1969 was an abandoned airfield with the control tower serving as the administration building (the tower remains today in the center of campus and is known as the Ivory Tower.) FIU offers a full slate of online bachelor, master, and doctoral degrees encompassing numerous academic disciplines. Undergraduate tuition cost at FIU is a reasonable $10,687 per academic year. Online graduate tuition will vary depending on your degree program.
Florida Institute of Technology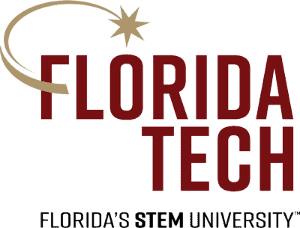 If you need an associate, bachelor's, or master's degree, you'll want to explore the degrees offered 100% online at Florida Tech. You'll find studies in business, computer information, aviation management, psychology, and more. First opened in 1958 as an engineering college, initially to support NASA, on property that was once the Melbourne Municipal Airport. The university moved in 1961 to its location of 130 acres in Melbourne, FL; Florida Tech now has four colleges: Engineering & Science, Aeronautics, Psychology & Liberal Arts, and Business, and online solid degree offerings.
Florida State University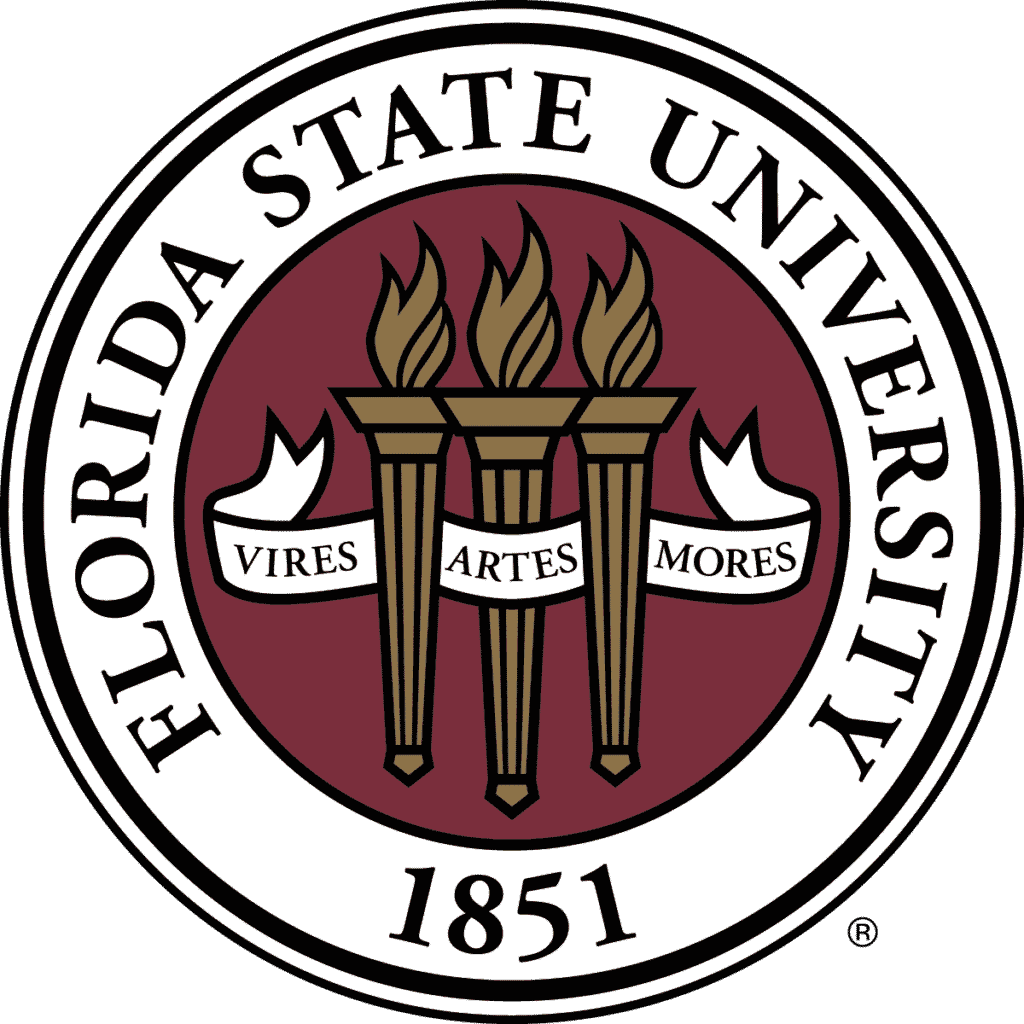 Established in 1851, Florida State University is the oldest university in the state and is located in the state capitol of Tallahassee. This public university has many online degree programs that include accredited colleges in Nursing, Engineering, Education, Fine Arts, Business, Law, Applied Science, and others. Bachelor, Master, and Doctoral degrees are offered online and accessible no matter where you live. FSU is considered an elite research school with 6 Nobel Laureates among its over 2500 faculty members.
University of Central Florida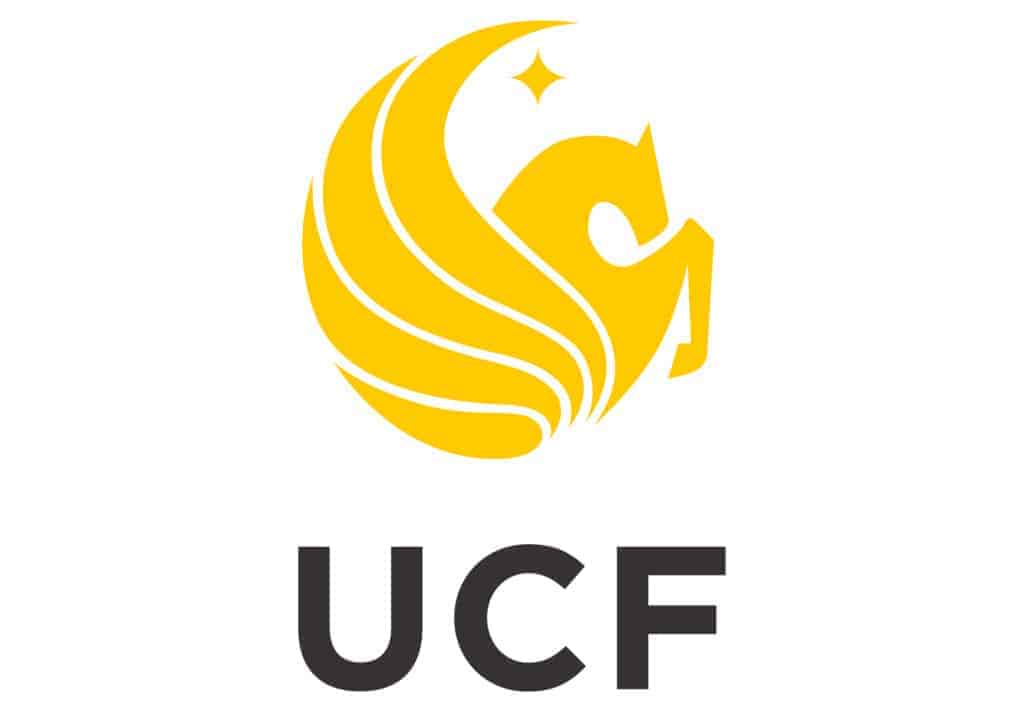 Suppose you're looking for a school with a robust online degree commitment. In that case, you'll want to explore the University of Central Florida with its 27 online undergraduate, over 40 graduate degrees, and five doctoral programs. UCF also offers online minors in six academic disciplines. Opening in 1968 as Florida Technological University, the school's intended goal was to provide personnel for the U.S. space program and now has 13 colleges and over 240 degree programs. Remarkably, 57% of "first-time-in-college" students graduate with no educational debt and nearly half of the school's 68,442 students are minorities.
University of Miami


During the height of the Florida land boom and just 30 days after the Great Miami Hurricane in 1925, the University of Miami opened in Coral Gables, Florida. This 4-year private university grew along with the community. The university offers an online Bachelor of General Studies (healthcare, business, social justice, sports leadership, and communications/leadership.) Additionally, UM offers online graduate programs in finance, education, public administration, etc. The school has impressive alums, including actors, politicians, political analysts, and professional athletes. Perhaps one of its best-known alums is Gene Roddenberry, who created "Star Trek."
University of South Florida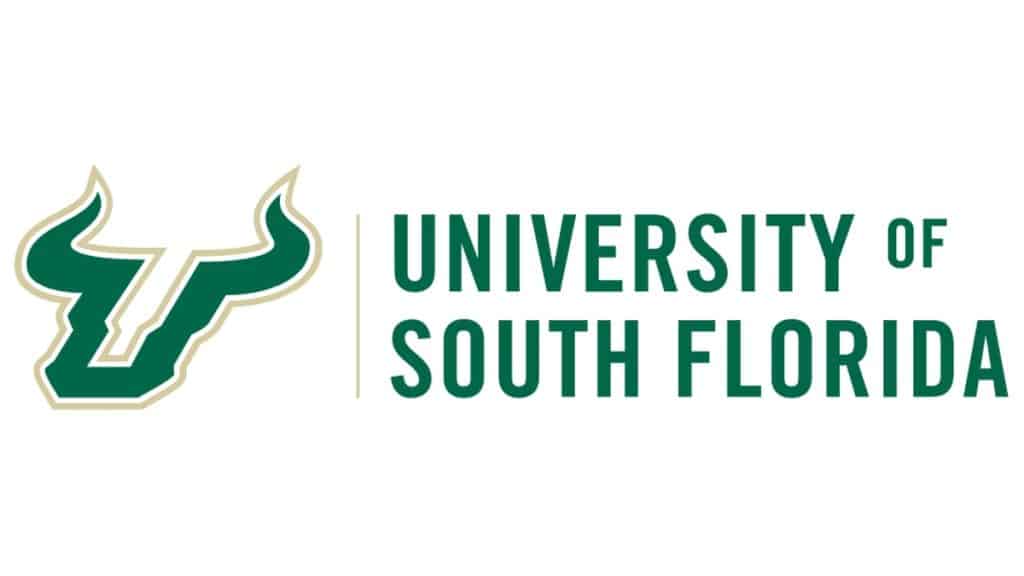 Opening in Tampa, FL, in 1960, the University of South Florida has broken records in its rapid growth. Now, with campuses in Tampa, St. Petersburg, and Sarasota-Manatee, USF has over 50,000 students and features online degree completion programs for undergraduates in seven academic areas. USF online really shines in its 11 master's and online doctoral degrees, highlighting a variety of specialty tracks depending on the degree. USF is known for its award-winning faculty and as a top producer of Fulbright Scholars. Nearly 50,000 students from around the globe are enrolled at one of USF's campuses or online degree programs.
Related Rankings:
Best Online Colleges & Universities
Best Online Public Colleges & Universities