With online degree programs popping up throughout the nation, as a result, more students are taking advantage of the option of higher learning from the comfort of home. This is where the best online education options are a huge benefit. One of the benefits of applying to online degrees in Tennessee is the convenience the online program colleges provide. Convenience is a key point to many online students, especially if they come from rural areas or located far from any local college or university. Commuting or traveling by either car, train, or bus can become wearisome, and expensive as well. Though, many students do travel to college campuses for different club and organization meetings on their off time. Another benefit for students that enroll in an online degree program is the many career paths that become available.
Tennessee is no stranger to distant learning opportunities for undergraduates or graduate students. Although most online degrees in Tennessee are open to anyone over the age of 18, the applicants that benefit the most from online programs in Tennessee are working students, high school students, and adult learners wanting to finish an incomplete career path or start a new career itself. Tennessee's colleges and universities offer many other benefits to the online student. If the student is looking for a flexible class schedule, then choosing an online program may be the best fit for the applicant.
Ranking the Best Online Colleges in Tennessee
To put together the College Consensus ranking of the best online colleges in Tennessee, editors leaned on the Consensus Score, the aggregate of published reviews and rankings that makes College Consensus the most unique college ranking resource around. To qualify for the ranking, schools must be fully accredited, have a Consensus Score, and offer at least 3 online undergraduate programs.
Institutions are presented according to the Consensus Score.
1
Tennessee Wesleyan University
Athens, TN
Last Accessed: October, 2019
Tennessee Wesleyan University's online programs were built specifically for nontraditional students. The school offers four online programs, including an adult degree completion program, and all of these programs come with the flexibility that working adults need. The professors in this program work from a place of understanding. They also provide the same challenging and meaningful academics that their on-campus peers provide. As a result, Tennessee Wesleyan is one of the best online colleges in Tennessee.
TWU is a small, tight-knit school that fosters a sense of community. For students who need personalized attention – even within online classes – TWU provides. This school focuses on educating the whole person, not just the mind. That's why it's rooted in the liberal arts, service opportunities, and connection with other students. 87% of TWU graduates are employed within six months of earning their degrees.
Number of Online Programs
3
Last Accessed: October, 2019
Bryan College offers seven adult degree programs. Most of these programs cover the business world, but those who want to study psychology or criminal justice can also get an online degree here. Since the faculty and staff at Bryan understand that adult students face unique challenges, they've created these programs to make a bachelor's degree as obtainable as possible for working adults. The flexibility is what makes this school one of the best online colleges in Tennessee.
Bryan College is a small Christian school in a small town. Even online students notice the benefits of this school's cozy environment. Students recieve a personalized education that lets them grow in their faith. Education here is grounded in the Christian Bible and the liberal arts. Bryan College offers unique scholarship opportunities for military veterans, members, and immediate family members.
Number of Online Programs
7
Last Accessed: October, 2019
Union University has three undergraduate online programs as well as several post-graduate programs. These programs offer a personal education with all of the convenience and flexibility of online learning. They were also designed specifically for adults with jobs and busy lives. With a combination of flexibility, convenience, and excellence, Union University has become one of the best online colleges in Tennessee.
Union is a Christian school with a personal touch. Those who want to strengthen their faith and their academic knowledge at the same time enjoy what Union has to offer. Students work closely with faculty and staff members to get the most out of their educations. Students here get a well-rounded education. Union offers strong academics with plenty of support for students. College Choice ranked Union as one of the best online colleges in 2017.
Number of Online Programs
3
4
Trevecca Nazarene University
Nashville, TN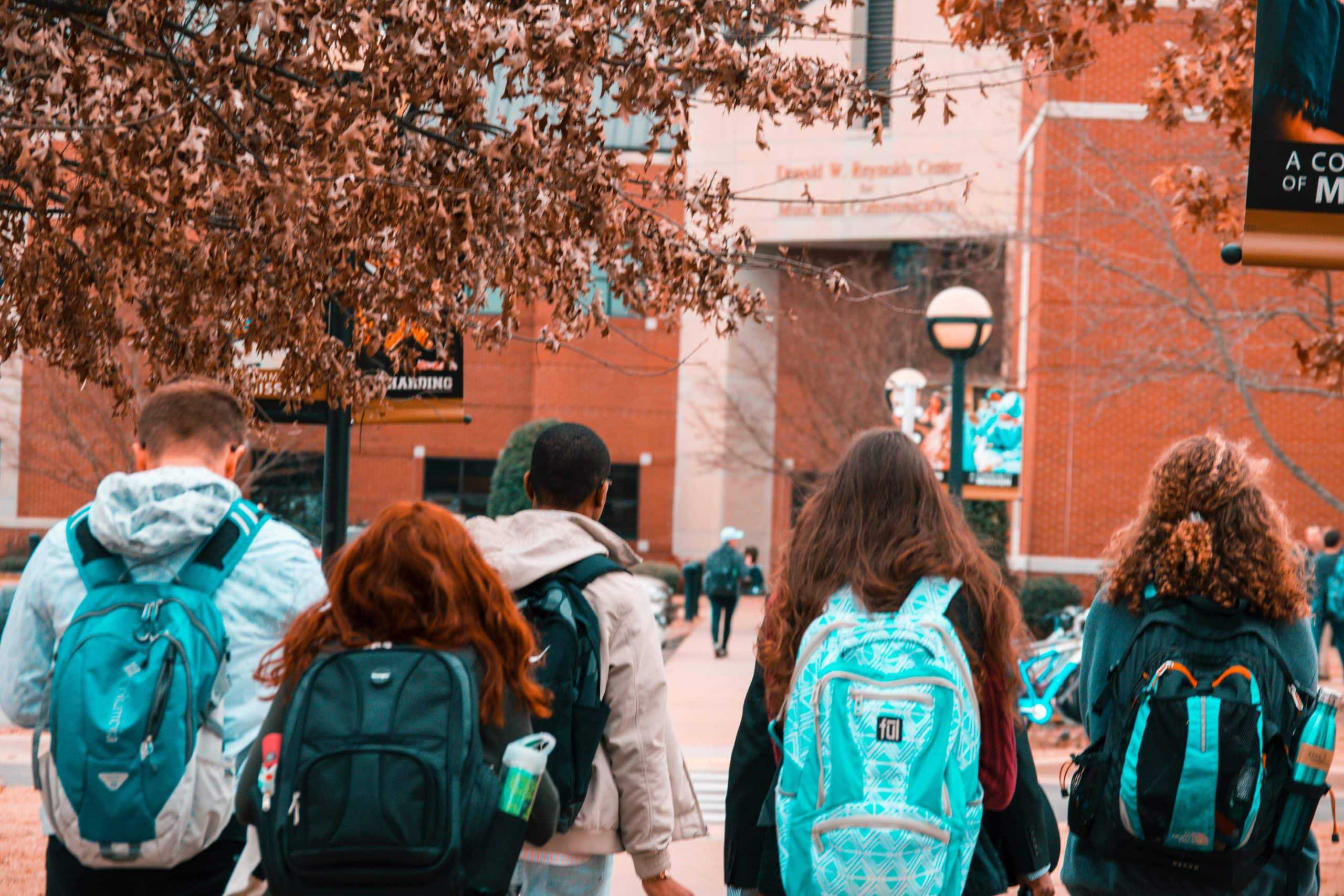 Last Accessed: October, 2019
Trevecca Nazarene University's online programs offer lots of benefits for busy adults. First, it offers the flexibility that working adults need from their educations. It uses an asynchronous format, which means that you can attend classes on your own schedule. Second, it uses a cohort-based format so that even online students get to be a part of a learning community. Third, there are no in-person requirements from online students. For those who need flexibility more than anything else in their education, Trevecca is one of the best online colleges in Tennessee.
Trevecca is a faith-based school from the Nazarene Christian tradition. It's a small school with rigorous academics. Students here get a deep and well-rounded education. This school educates the intellect, but it also educates the social, emotional, and physical aspects of the student. 92% of Trevecca faculty members have the highest degrees available in their fields.
Number of Online Programs
8
5
The University of Tennessee-Martin
Martin, TN
Last Accessed: October, 2019
The University of Tennessee at Martin offers several undergraduate online programs. These programs are offered both completely online and as supplements to on-campus education. From nursing to philosophy, this school provides a lot of choice. It offers all of the support and resources that online students need. It also offers flexibility, affordability, and top-notch professors. Overall, UT Martin is one of the best online colleges in Tennessee.
UT Martin is part of the broader University of Tennessee system, but it offers smaller class sizes and a more personal approach to education. As a result, many UT Martin students feel that they get the best of all worlds. This school provides quality education and helps students meet their professional goals. UT Martin has been noted for its excellent agricultural programs. Those who have an interest in agriculture should take a look at this school.
Number of Online Programs
7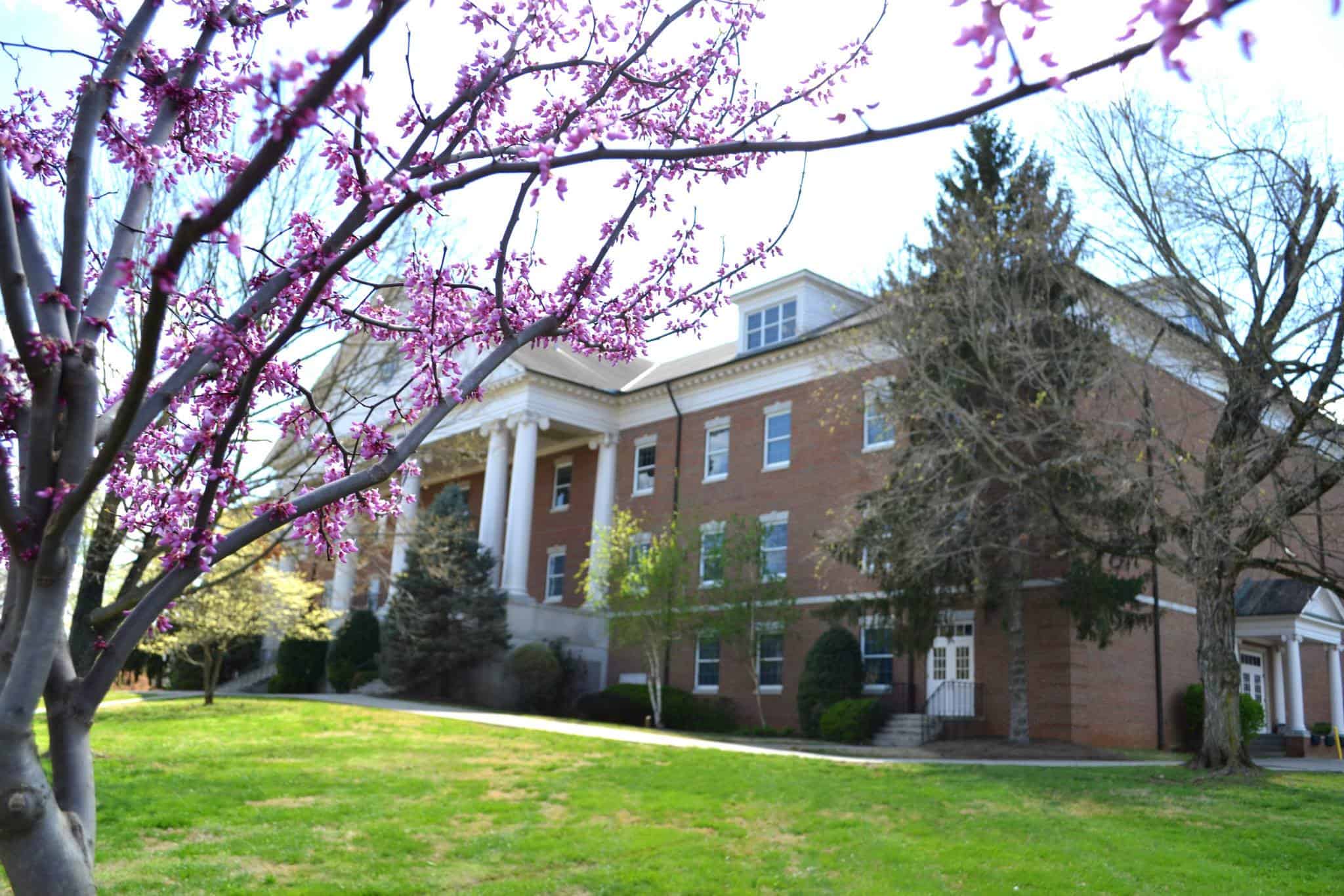 Last Accessed: October, 2019
Carson-Newman University offers three undergraduate online degrees. All of these programs are challenging, but they also offer plenty of student support. The programs were all designed for busy working adults who want to get the best education while still maintaining the flexibility that they need. For those who want excellent academics from a widely-recognized school, Carson Newman is one of the best online colleges in Tennessee.
Carson-Newman University is a Christian school with a big focus on the liberal arts. It provides a well-rounded and holistic approach to education. Furthermore, faculty members get to know their students, so this school has a personalized approach to educational needs. As a matter of fact, this school has a 13:1 student-teacher ratio, which means that students get all of their educational needs met. In 2018, CollegeAtlas ranked Carson-Newman as one of the best Christian schools.
Number of Online Programs
3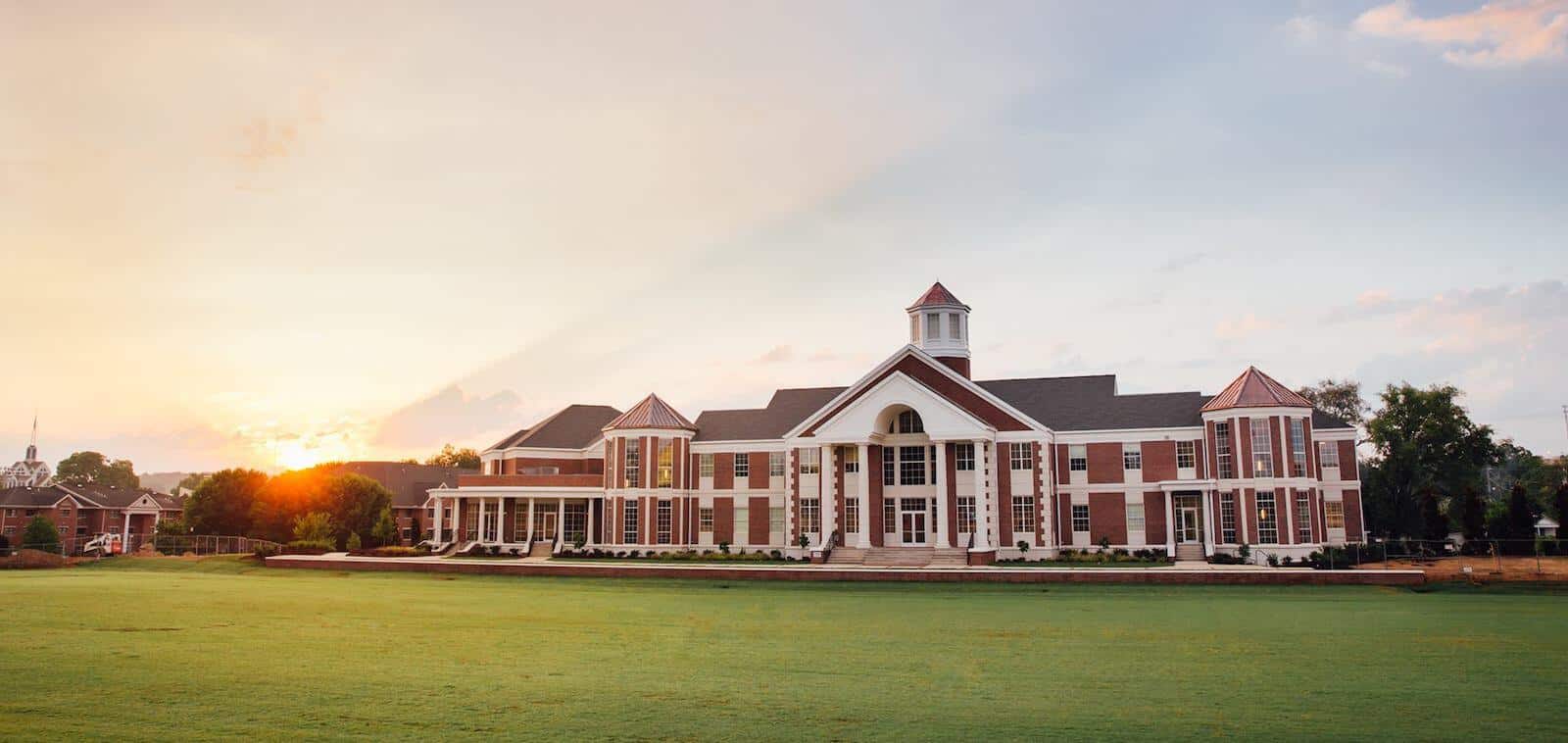 Last Accessed: October, 2019
Lee University has some great online programs. It has six undergraduate programs, three of which are Christian studies programs. For working adults who want deeper biblical knowledge or work in church ministry, Lee makes a great choice. All of these programs were curated for adult learners, which means that they provide a level of flexibility and understanding that their on-campus counterparts may not always have. Overall, for Christian learners, this is one of the best online colleges in Tennessee.
Lee University is a Christian school in the Church of God tradition. Pentacostal students feel most at home here. Classes are rooted in the Bible and the liberal arts. Lee also offers strong academics that foster critical thinking. Leadership is a major value at Lee University, and professors encourage students to develop those skills. Compared to other Christian schools, Lee is uniquely affordable. Christian Universities Online ranked Lee as one of the most affordable Christian colleges in the US.
Number of Online Programs
6
Last Accessed: October, 2019
Lipscomb University offers 11 online undergraduate programs, so students get plenty of choices. These programs reflect the current market needs, especially the market needs in Nashville. (Entertainment Management is a degree option that you won't find in many other places.) These programs are challenging but flexible, allowing working adults to get the most out of their educations. With its up to date focus, Lipscomb is one of the best online colleges in Tennessee.
Lipscomb is a well-respected Christian university. This research institution lets students strengthen their faith while keeping up with the latest innovations. Students also gain critical thinking skills and leadership skills while at Lipscomb. This school also has a strong liberal arts program, which means that students get a well-rounded education no matter their field of study. Lipscomb has the #1 undergraduate business program in Tennessee.
Number of Online Programs
11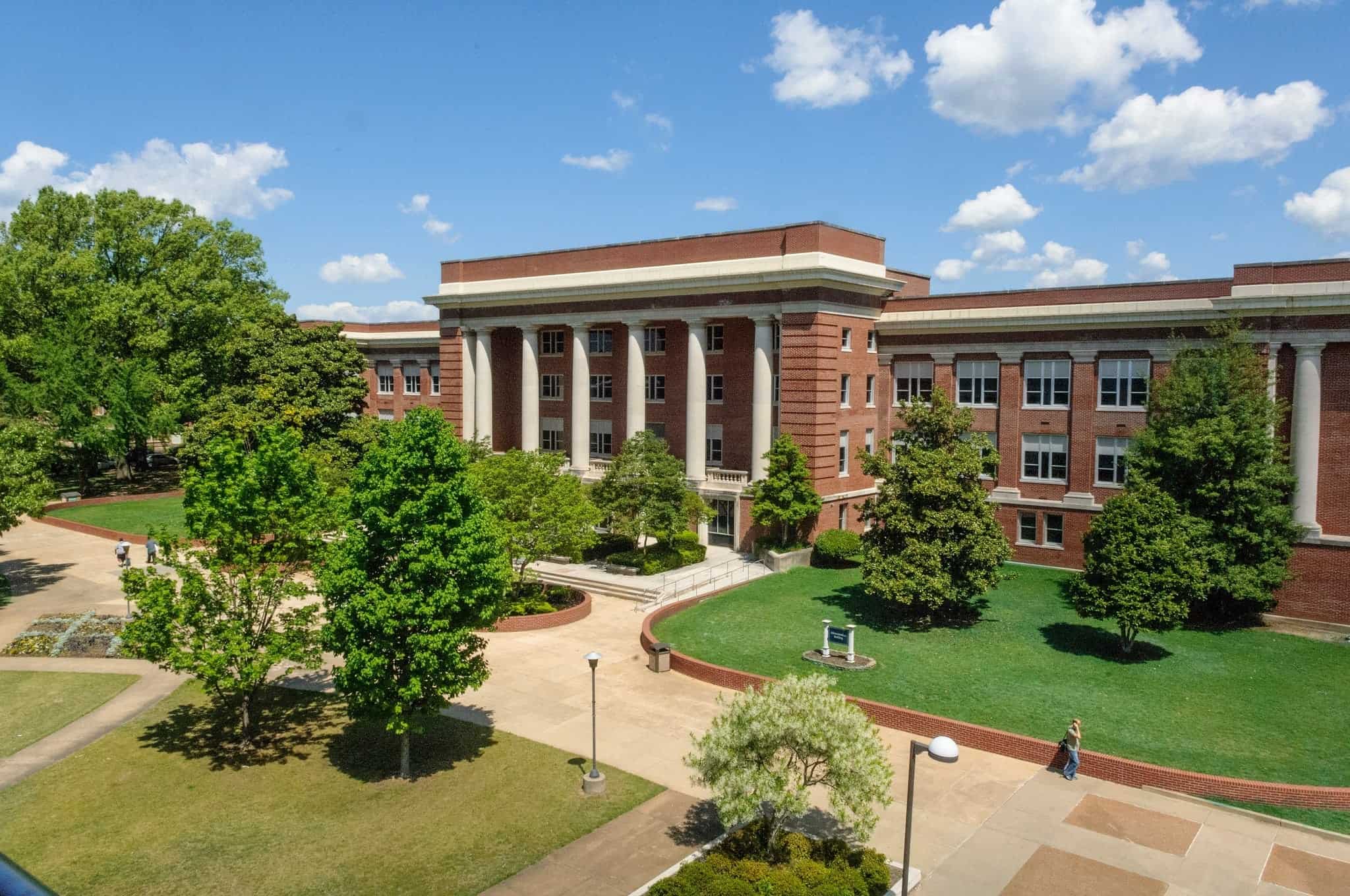 Last Accessed: October, 2019
The University of Memphis offers 25 online undergraduate programs, which is far more than a lot of other schools offer. From business and marketing to the humanities, these programs help students with all kinds of goals and pathways. These degree programs provide more flexibility than in-classroom programs provide, and they prepare students to step into their careers. That's what makes the University of Memphis one of the best online colleges in Tennessee.
At the University of Memphis, students get the career preparation that they need to succeed. Furthermore, students learn how to make a difference with their careers. The University of Memphis is committed to helping students reach their goals while making the world a better place at the same time. With its affordability, diversity, and emphasis on leadership, the University of Memphis is a great choice of a lot of students. The University of Memphis has a nationally-ranked internship program.
Number of Online Programs
25
10
Austin Peay State University
Clarksville, TN
Last Accessed: October, 2019
Austin Peay State University's 11 online undergraduate programs include administration degrees, communication degrees, and more. All of these choices are designed to help busy adults gain the career choices that they want. These degrees come with just as much academic rigor as their on-campus counterparts. Like all Austin Peay programs, these online courses come with plenty of resources and support. As a result, APSU ranks among the best online colleges in Tennessee.
ASPU provides a great environment for goal-setters, whether those goal-setters want to pursue art, business, or any other major. The school helps students find their inner leaders. As a result, students can gain confidence and make the most of their careers. Between its strong academics and its whole-person approach to learning, Austin Peay makes a great choice for a lot of learners and career-seekers. In Tennessee, APSU is the largest provider of of higher education to military members.
Number of Online Programs
11
What Kinds of Degrees Can I Earn Online in Tennessee?
There is a wide range of accredited online colleges in Tennessee and most offer affordable online degree programs in Tennessee. A Tennessee online college also provides a number of career opportunities to the student through work-life study programs, helping the online experience beneficial and rewarding. Some online degree programs in Tennessee that are common for online students are healthcare and nursing programs, Education programs, Business Administration degrees, and Criminal Justice options. For classes that require clinical hours, similar to nursing programs. The student's local hospital or clinic can provide the training in order to pass the course. Some specializations provide online masters degree programs in Tennessee, including a variety of online bachelor degree programs in Tennessee as well. Tennessee online degrees provide flexibility and affordability.
25 Highest Paying Online Associates Degrees
25 Highest Paying Online Bachelors Degrees
25 Highest Paying Online Masters Degrees
25 Highest Paying Online Doctoral Degrees
How Can I Save Money on an Online Degree in Tennessee?
Affordable online colleges in Tennessee are not hard to find. In fact, Tennessee online colleges are known to have the lowest tuition costs throughout the nation. In addition, the tuition rate is only about $500 (per academic year difference) from on-campus learning. The University of Tennessee in Knoxville is one example of low tuition rates for the online student. There are several ways that online students can save some money by taking online programs in Tennessee. One way is to receive in-state tuition from a regional University in Tennessee. Many colleges and universities offer in-state tuition if the student is living in the same region or one of the bordering states.
The state also provides several affordable online community colleges in Tennessee, making it easier for students on a budget to pursue a career path. In most states like Tennessee, community colleges offer tuition rates that are a fraction of the price of state or regional colleges in Tennessee. Community colleges may also provide scholarships for online students, in a way to offer more discounts to the online student compared to on-campus learning. There are a few more ways to save on online programs. With online learning, the student can save money on books, commuting costs, and more IT interaction. Flexibility of logging on to the college website from anywhere also makes the online option more prevalent to choose.
What About Online Public Universities in Tennessee?
There is a vast number of online public universities in Tennessee. Most of the public colleges provides Bachelors, Masters, or even online Doctoral programs in Tennessee. The public colleges or universities in the state are scattered between big cities, urban towns, and rural areas. For the most part, they are four-year, online institutions; however, there are some Community colleges throughout the state as well. For instance, there are close to thirty colleges or universities in just the Nashville district alone. Many of the Nashville institutions are public online colleges, however, there are a few that are private institutions.
Some small towns that have less than 20,000 people tend to have community colleges; however not all are public, some are private colleges as well. Online community colleges in Tennessee provide a two-year program; most students that take courses or associates degrees at community colleges shortly move on to four-year universities to finish their education. Students like to choose Tennessee online degree programs at public colleges because of the convenience that is offered. In addition, public universities are usually run or set up by state governments, whereas private institutions are funded by individuals or private groups, outside of government entities.
Related Rankings:
Best Colleges & Universities in Tennessee
Best Regional Universities South