There are a multitude of working adults, career-changing professionals, and others in New Jersey (like stay-at-home moms) who can benefit from online college degree programs. Online colleges in NJ are ideal for those who are self-motivated and able to juggle several tasks at once. Online college is not for inattentive students, and it can be a bit more difficult than traditional college career. In a typical college setting, there are deadlines that everyone adheres to, class times that take up the bulk of your day, and tests that everyone is studying for. This creates a unified culture where everyone — even if they have different degrees and classes — have common goals. If you're able to stay motivated and adhere to a schedule outside of this campus culture, then New Jersey online colleges may be beneficial.
New Jersey online colleges and universities can also make do with barriers. Online students no longer have to live near the school, nor do you have to adhere to a tight class schedule. There is a major for any interest, covering a wide variety of fields including nursing, social work, information technology, engineering, or political science. Online colleges are also a viable tool for those who want to change careers. It is very normal to want to change the trajectory of your professional life at a later date. An online degree can help facilitate that by giving you the proper skillsets to change your career path to one that fits your current goals.
Ranking the Best Online Colleges in New Jersey
To determine the best online colleges in New Jersey, College Consensus set the standards clearly. Only accredited, trustworthy institutions that had earned a Consensus Score (based on published student reviews and official rankings) are eligible. To qualify as a best online college, schools must offer at least 3 online degrees. Colleges are ranked here by their Consensus Score.
If you're interested in traditional campus-based schools, check out our ranking of the Best Colleges in New Jersey. You can also find out more about college financial aid with our list of the Top NJ Scholarships.
1
Rutgers University-New Brunswick
New Brunswick, NJ
2
Montclair State University
Montclair, NJ
3
Rutgers University-Newark
Newark, NJ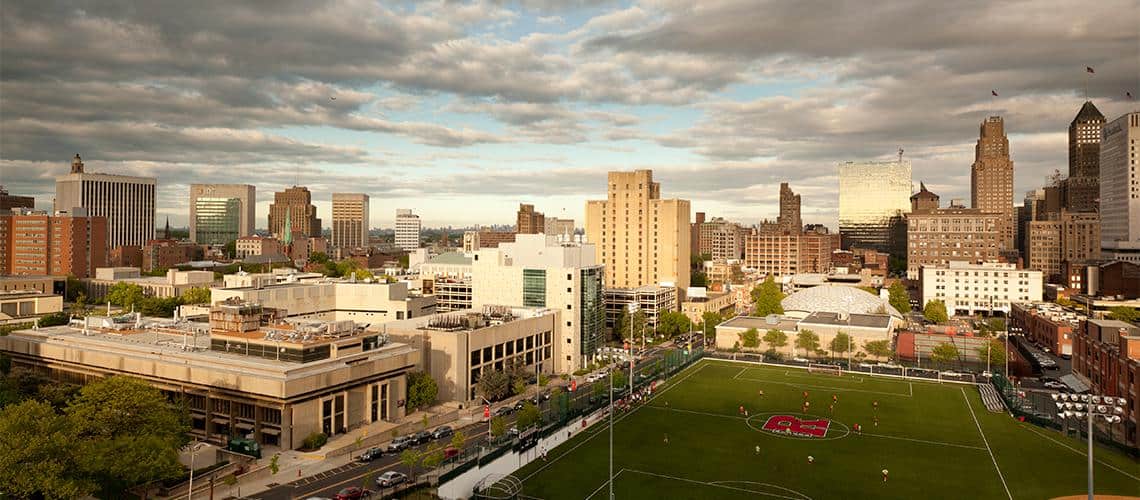 4
Stevens Institute of Technology
Hoboken, NJ
5
Fairleigh Dickinson University-Metropolitan Campus
Teaneck, NJ
6
Rutgers University-Camden
Camden, NJ
7
New Jersey Institute of Technology
Newark, NJ
8
College of Saint Elizabeth
Morristown, NJ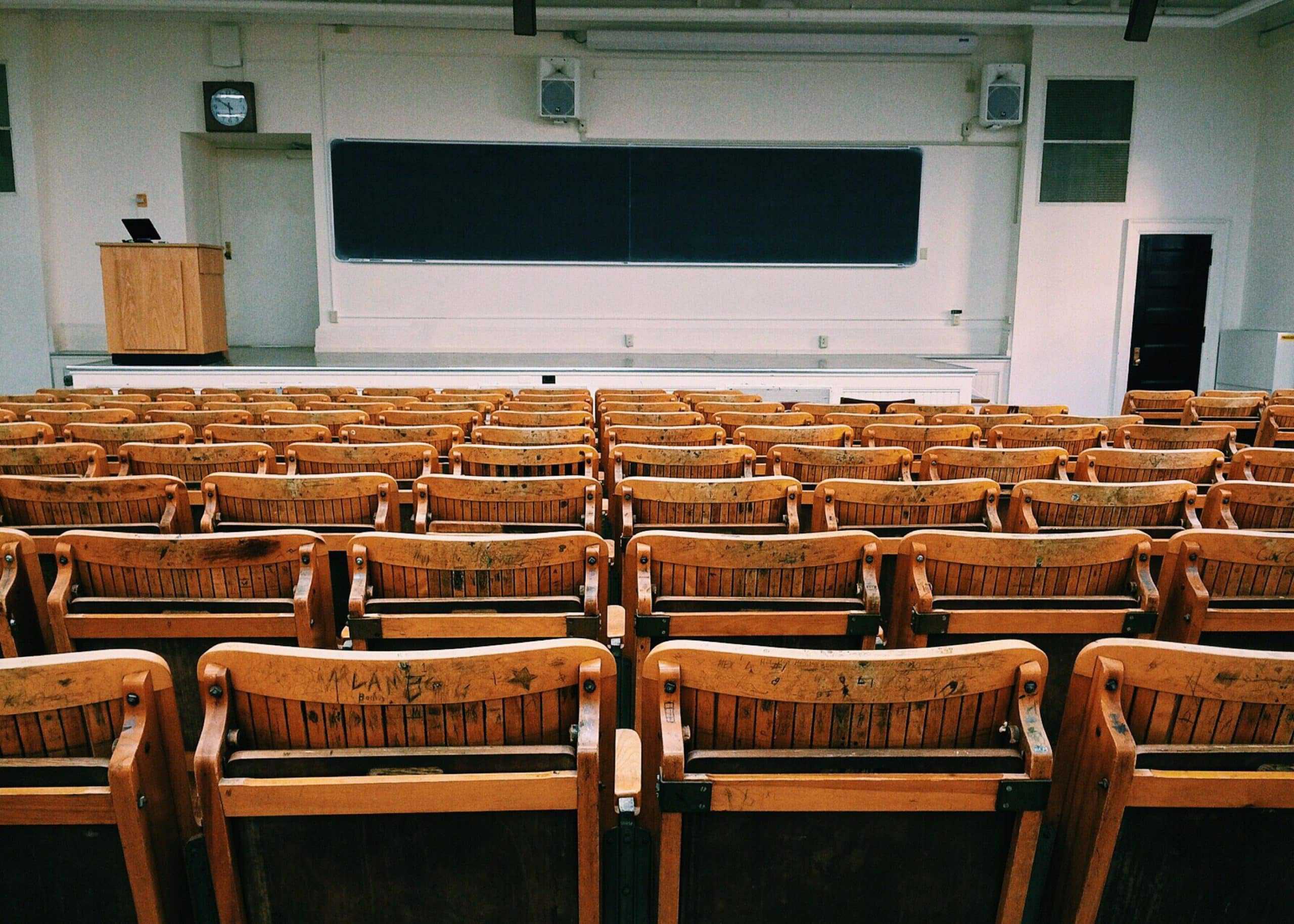 What Kinds of Degrees Can I Earn Online in New Jersey?
New Jersey online degrees are just like traditional colleges — you will be able to secure an associate, bachelor, or even a doctorate. Some of the more popular New Jersey online degree programs include business administration, computer science, healthcare administration, and criminal justice. These careers have shown an upward trajectory via the U.S. Bureau of Labor Statistics.
25 Highest Paying Online Associates Degrees
25 Highest Paying Online Bachelors Degrees
25 Highest Paying Online Masters Degrees
25 Highest Paying Online Doctoral Degrees
Online colleges are also sympathetic to adult students who have viable credits from previous colleges who want to transfer them over. This sort of accommodation will allow you to reap the benefits of obtaining an online degree while recognizing the courseload of your previous college.
How Can I Save Money on an Online Degree in New Jersey?
Locals have access to in-state tuition rates for New Jersey online college courses. which is typically cheaper than out-of-state tuition. Cheap online colleges in New Jersey offer grants and savings opportunities via the Free Application for Federal Student Aid or FAFSA. The program will determine out of pocket expenses and will connect you with opportunities to lower tuition costs to pay for college. For working students, your employer may offer tuition reimbursement for college credits. Enquire with the school's financial aid advisor.
New Jersey is much more than its major tourist cities like Princeton, Paterson, and Jersey City — there are rural areas like Dennisville, Fredon, Hillsborough, and Colts Neck. These are New Jersey residents who will have to travel great lengths to the nearest university. This takes time, wear and tear on their car — or relying on non-existent public transportation. NJ colleges that offer online courses will help these residents secure their education without worrying about transportation.
Are There Online Public Universities in New Jersey?
College Choice has helped to compare all four-year degree public colleges and accredited online colleges in New Jersey. Graduation rate, institutional reputation, the types of programs offered, and tuition costs, are all factored in to determine the top New Jersey online education programs offered to state residents. Some of the more popular online public universities include:
Rutgers University-New Brunswick. This is a public, research coeducational university and is one of the oldest brick-and-mortar campuses within New Jersey. The university consists of five smaller campuses, where it is home to more than 19 undergraduate, graduate, and professional schools. For online students, they will have access to 11 online degree programs — nine master's degrees and two bachelor's degrees. You can obtain an MBA in business administration, a master's in social work, or a master's in biomedical engineering via their online college.
Rowan University. This is a public research university that offers more than 80 bachelor programs and 60 master's programs. For those who are seeking advanced degrees, the University also has five doctoral programs and two professional programs. Their online graduate and undergraduate programs are managed via its dedicated school, Division of Global Learning and Partnerships. This school has six bachelor degrees in 15 master's degrees that can be completed online.
Montclair State University. This is one of the state's largest public universities, with its campus located in Clifton. The Graduate School offers several online masters programs and certifications. One of the benefits of their online program is the same instructors teaching courses in the school, are also teaching their online, corresponding course. You will be able to receive a world-class education without any addendums or deductions to the original course load.
There are several New Jersey community colleges online, as well as four-year institutions that cater to working, non-traditional students.
Related Rankings:
Best Colleges & Universities in New Jersey
Best Regional Universities North