California has more colleges and universities than any other state in the United States and has a reputation for being exceptionally supportive of higher education. The University of California system is widely regarded as one of the best public university systems in the country. The state also has a number of exceptional private universities for students to choose from.
Perhaps the only downside to enrolling in an online degree program from a California university or college is missing out on living in a spectacular state. California sits with mountains on one side and the stunning Pacific Ocean coast on the other.
Since the first Europeans explored the area, California has always suggested a somewhat mystical image. Spain and England explored California in the mid-16th century, and Spaniards named it after a centuries-old novel written Garcia Ordonez de Montalvo. The novel describes a magical island (California) near the Garden of Eden, inhabited by strong Black women, a land rich with gold, and mystical animals such as griffins and lion-eagle hybrid creatures.
The state has, at one time or another, been inhabited by Native Americans, Spanish, English, Mexicans, and finally, Americans. California has been El Dorado for settlers looking to improve their fortunes from gold miners in 1848 to refugees from the Dust Bowl in the 1930s.
Today, over 39 million people live in California, making it the most populous state in the U.S. and one of the most culturally diverse.
You'll have numerous online opportunities to attend a California college or university.
Higher Education and Online Learning in California
California's $3.701 trillion GDP (compared to Texas at $2.1 trillion and New York at $1.9 trillion) allows California to budget $1.5 billion in new spending ($1.3 billion ongoing.)
California higher education is divided into three public segments: California State University, University of California, and California Community Colleges. More than 2,586,125 students attend one of these universities or colleges:
| | | |
| --- | --- | --- |
| Designation | Public/Private | Number of Schools |
| Community Colleges | Public | 116 |
| Colleges & Universities | Private | 85 |
| Colleges & Universities | Public | 33 |
As befitting one of the largest states, the California State University System is the largest state university system in the country, with about 460,000 students enrolled each year on one of its 23 college campuses, eight off-campus learning centers, and online.
Distance education in California is growing as more colleges and universities offer online courses and degree programs. The reasons that California has so many online colleges relate to the population size and the limitations in the state's budget. Population plays a critical role in the changes to the education system in the state.
The state has roughly 400,000 new high school graduates and the numbers are expected to rise as the population continues to grow. That means colleges and universities need to find solutions to allow more students to complete degree programs and advance into their careers.
A secondary reason for the online colleges throughout the state is efficiency when addressing the needs of working adults. Individuals who are working in a full-time position do not have the time to attend traditional classes. That means the college must find a solution to help them obtain a degree when they have time. Online colleges and programs are a solution that helps working adults complete a degree program and move into a higher level of their career.
| | | | |
| --- | --- | --- | --- |
| | State Total | Undergraduate | Graduate |
| Overall College/University Enrollment | 2,586,125 | 2,253,905 | 332,220 |
| Online Study Only | 1,067,172 | 952,116 | 115,056 |
| Some Online Courses | 789,367 | 717,000 | 72,367 |
| No Online Study | 729,586 | 584,789 | 144,797 |
(Source: /STATS)
In order to know more about the best California universities, you need to know the state's higher education stats. Some of them are as follows:
Demographics: In terms of the demographics in California, secondary education in California is somewhat diverse. The college system is comprised of 32.3% White, 7% Black, 36.1% Hispanic, 15.3% Asian, 0.6% Pacific Islander, and 0.4% Indian/ Alaska Native. In terms of enrollment by sex, the universities in California are comprised of 45.8% males and 54.2% females.
Enrollment: As far as enrollment rates are concerned in terms of the best colleges in California, there are some interesting trends to note. While the vast majority of states in this country followed the trend of higher enrollment rates post-2014, most states rate of college enrollment has been declining since 2012. However, in California, college enrollment rates decreased between 2012 and 2013, but increased in 2013. In other words, with approximately 1,511,300 students enrolled annually since 2014, the rate of enrollment for college students has only changed by 0.3%, which is a much smaller rate than most other states in this country.
Costs: In terms of the costs of the best colleges in California, there are also some interesting things to take note of. In 2013-2014, the average in-state cost for most colleges in for a public 4-year school was $8,312, while the average cost for a 4-year was $25,696. Over that same period of time, the costs of public and private colleges in the state of California were $8,903 and $29,678, respectively. Moreover, the cost of public school tuition in California increased by 68% between 2005-2006 as well as between 2015-2016.
Retention Rates: In terms of the retention rate of students in colleges in California, California has maintained relatively high retention rates in academic excellence. For instance, between the years of 2013-2014, retention rates were higher than all neighboring states at 76%.
Graduation Rates: In terms of graduation rates within colleges in California, we must look at those who graduated in 2 years, 4 years, as well as those who graduated in 6 years. On the one hand, the rates of those who graduated in 4 years with a quality education were 33.6% for those who attended public colleges, 61.3% for private non-profit colleges, and 13.5% for those who graduated from private for-profit colleges. On the other hand, for those who graduated in 6 years, the rates were 64% for those who attended public colleges, 73.9% for those who attended private non-profit colleges, and 27.1% for private for-profit colleges. Lastly, those who graduated from 2-year programs graduated at a rate of 26.2% for those who attended public colleges and 67.5% for those who attended private for-profit colleges.
Why Earn An Online Degree?
In 2020, colleges and universities shut down due to the Covid-19 pandemic, jeopardizing thousands of students' educational plans. Educational institutions scrambled to migrate their on-campus programs to distance education in order to keep students on track for degree completion.
But what about now? What are the benefits of online education? There are several reasons to earn your degree online:
Flexibility and Scheduling Convenience – Flexibility and convenience are the most cited reasons given for earning an online degree. Colleges and universities understand online, accredited educational degrees have an appeal for first-time, returning, or nontraditional students. With reliable computer access and Internet access at your workplace or home, you can schedule your own study times with online courses.

If a program requires clinical or practical experiences (such as nursing), you'll probably be able to complete that requirement under the supervision of an approved preceptor in your community at facilities, agencies, or centers

Even though classes may be online for your convenience, you'll still be required to meet all deadlines for your assignments and exams

Courses – There's no difference between online and on-campus classes. Classes are developed and taught by the same faculty. While coursework is offered online, some classes in your major may require you to participate in Zoom or other interactive video platforms for classes at specific times.

Depending on your degree program, you may need to complete intensives that necessitate traveling to the school's California campus. Intensives foster interaction with professors and cohorts and demonstrate or participate in skills training. Intensives, often called immersive, are usually held on weekends, and you'll be given plenty of advanced notice of dates

Cost – It's possible to save money with a degree online from a California school. Occasionally, online degrees may charge non-California residents the same tuition rate as in-state students. Even without a tuition break, you'll save money on transportation, housing, and meal costs typically incurred by on-campus students. The biggest benefit is you can continue to work and earn a quality degree simultaneously.
Non-Traditional Students – The population of on-campus students will typically be in their late teens to early twenties. Working adults, or non-traditional students, may choose an online degree program because they may not feel comfortable stepping into the traditional college campus environment. Students who have more life experience may find these campuses intimidating. An online degree is a great way to feel more comfortable by earning a degree at a distance.
Accreditation
Late in the 19th century, an accreditation system began in the U.S. for colleges and universities to demonstrate schools' high academic and educational standards. This was done to separate them from schools that provided sub-quality education.
The accreditation system is still used today and for many of the same reasons. Regional or national non-profit, Department of Education-approved agencies, are able to accredit higher education degrees. Here's a list of some of those institutional accrediting agencies you'll want to look for when selecting a school:
Higher Learning Commission (HLC)
Middle States Commission on Higher Education (MSCHE)
Northwest Commission on Colleges and Universities (NWCCU)
Commission on Colleges (SACSCOC)
Southern Association of Colleges and Schools
New England Commission of Higher Education (NECHE)
Degree programs that may require licensure may hold specific accreditation from organizations such as:
Accreditation Board for Engineering and Technology, Inc. (ABET)
Commission on Collegiate Nursing Education (CCNE)
Council for Higher Education Accreditation (CHEA)
All schools listed here hold accreditation.
NC-SARA Reciprocal Agreements
Not all schools can accept online students from any state. How can you ensure your chosen online program can admit you? Look to see if the school is a National Council for State Authorization Reciprocity Agreements (NC-SARA) member. This agreement "…expand(s) students' access to educational opportunities and ensure more efficient, consistent, and effective regulation of distance education programs.) Colleges and universities offering an online program will indicate on their website that it is an NC-SARA member and what states the school can accept students.
How Can I Save Money on an Online Degree in California?
Lower-cost regional public institutions or community colleges are your best option for California online colleges since their tuition rates are more affordable than private, not-for-profit institutions that offer online programs. This is something to consider when budgeting and preparing for an online program.
Of course, those looking for California online college degrees will want to know about the cost of college. Many people go the traditional college route and end up with a lifetime of debt on the other side. In order to save money on an online master's in California or other degrees, it's important to consider one of the lower-cost regional public institutions. This might mean starting with online community colleges in California where the tuition is typically lower. Then, after this, people can move to a four-year school and save money by entering with credits already.
California colleges and universities offer the Federal Student Aid programs such as Pell Grants, loans, and departmental scholarships. Many schools and scholarship programs require you to make an application for student aid by completing the Free Application for Federal Student Aid – FAFSA®. The form will also help when applying for need-based scholarships and state and school grants.
Tuition averages in California in 2023:
| | | |
| --- | --- | --- |
| California Public Four-Year Colleges and Universities | In-State Tuition | Out-of-State Tuition |
| Undergraduate | $14,025 | $20,567 |
| Graduate | $9,442 | $22,820 |
| Two-Year Community College | $11,596 | $16,129 |
| Private Colleges and Universities | $22,994 | ### |
(Source: /stats)
Community Colleges in California
If you're entering college as a first-year student you might consider completing your first two years of school at a community college. California supports 116 public community colleges, most of which offer online studies.
Community colleges' tuition is typically lower than those of four-year universities. You can save money earning your Associate Degree and then transfer to a four-year college or university as a junior. This saves you big bucks in two years of tuition. An Associate degree will allow you to transfer your two years of coursework to a four-year college or university as a Junior, saving two years of higher tuition costs.
Other Money-Saving Options for Californians
Degree Completion/Transfer Credits
School tuition is customarily charged by each credit hour you take. If you're going back to complete a degree or transferring from another accredited school, you may be able to save money by having hours transferred to your new school.
Work/Life/Military Experience
Schools realize that nontraditional students frequently have previous experience in a professional field. Your school might award curriculum credit for your work or life experience. Military training may also be considered for academic credit. Be sure to talk with admissions about that possibility.
California Scholarships
Online students may qualify for scholarships that may not be available from other states. Some scholarships may only be for California residents attending a specific college or university, but out-of-state, online students may also be eligible for scholarships. Scholarships can be merit-based or need-based. Some scholarships are related to your major. Some may require essays, letters of recommendation, and/or that you major in a specific field of study. Other scholarships may be geared toward specific requirements such as gender, heritage, work history, etc.
| | | |
| --- | --- | --- |
| Scholarship Name | Amount/# Available | Eligibility/Requirements |
| Cal Grant | Not published | California resident, undergraduate, financial need |
| Joel Garcia Memorial Scholarships | $500 to $2,000 | Latino heritage, journalism, financial need |
| Joel Garcia Memorial Scholarships | $500 to $2,000 | Journalism major, Latino heritage, financial need |
| Coca-Cola Scholars Program | $20,000/#150 | Current graduating high school student, 3.0 GPA |
| Generation Google Scholarship | $10,000 | Major in Computer Science, Computer Engineering |
| Golden State Nursing Foundation BSN Scholarship | $500 | Currently in BSN degree program, California resident |
| California Assn. of Collectors Educational Scholarship Foundation | $2,500 | California high school student who'll attend accredited school |
| Jazz At The Ballroom Jazz Scholarship | $1,000 | California high school jazz instrumentalists |
What Kinds of Degrees Can California Students Get Online?
When you are looking into the best online degrees in California, you want to recognize the options that fit your situation. You can obtain a degree from a fully online community college California with an associate's degree, or you can move forward with more advanced degrees by transferring into a traditional college or university for an online degree program.
Online college degrees in California give you a variety of options for your education. You can pursue degree programs that range from an associate's degree up to a doctorate degree. Many California online college degrees offer a bachelor's program in different industries and fields of study to give students a chance to work on their career goals.
When it comes to seeking an associate's degree, you may consider online community college programs. You can also pursue a bachelor's degree, a master's degree, or a doctorate through private universities, state colleges, or even Christian colleges. Many colleges and universities throughout the state offer online programs that allow students to complete a degree when they have time in their schedule.
Depending on the program, you may have fully online classes, or you may need to spend time working in a lab as part of the education process. The details about any program may vary, but you do have options that allow you to work on a higher level of education based on your situation and schedule.
What Kinds of Online Degrees are In-Demand in California?
When you are looking into online BA degrees in California, you may want to focus on programs that have a high demand. The in-demand degree programs are likely to offer classes throughout the year and have a low risk of the school deciding to stop the program due to a lack of students.
For instance, the U.S. has a shortage of nurses, and California isn't immune to the problem. Registered Nurses may find they need to advance their degree to a BSN or MSN to remain licensed.
California online nursing programs are a popular choice for students who want to work in medicine. A nursing degree program offers students the training to start working as a nurse or to advance in a career when seeking a higher level of education in nursing. Online programs for nursing help schools keep up with students' needs and allow the school to run a program without the challenges of hiring a large staff for the students. It gives the school more flexibility to work around the shortage of nurses that complicates the hiring process in colleges and universities.
Online business degrees in California are a popular choice when students plan to work in a corporate environment. In many cases, schools offer business degrees with a concentration in specific areas of business and corporate studies. The programs allow students who are working full-time to complete a degree and advance in their careers while working around a complex schedule.
When you want to pursue online accounting degrees in California, you have a variety of options for your career. Accounting degrees are a popular choice due to the opportunities associated with the degree program. Many colleges and universities offer online programs to help students learn the skills they need to work as an accountant in an accounting firm or a corporate environment.
Best Online Colleges in California
The Best Online Colleges & Universities in California category is limited to schools in California offering online degree programs at any level. Schools not qualifying for a Consensus Score were ranked by their Student Review score.
You can find out more about California college financial aid with our list of the Top 5 California Scholarships.
California Polytechnic State University-San Louis Obispo

This is one of the nation's foremost STEM universities. Founded in 1901 as a vocational school, California Polytechnic State University (familiarly known as Cal Poly.) Cal Poly is part of the California State University system and, through the Department of Extended Education, offers masters degrees in Quantitative Economics, Taxation, and Business Analytics. The university also provides courses in tech boot camps, agriculture, resource conservation, and more.
California State University – Channel Islands
California State University – Channel Islands (CSUCI) is the newest California State University System member, established in 2022. This is a four-year public university located in Camarillo, California. Although relatively new, CSUCI is nationally ranked and has a strong extended university presence. You can earn an online MBA (a dual option is available MBA/M.S. Biotechnology), and M.S. degrees in Biotechnology & Bioinformatics, Computer Science, Nursing, or Mathematics. B.S. options include Nursing, Business, and a B.A. in Psychology.
California State University – Chico

This university boasts the nation's highest graduation rate and lowest debt amounts in the nation. A public school, CSU-Chico was established in 1887 and sits on the traditional land of the Mechoopda Indian Tribe. With a student enrollment of over 17,000 students in 300-degree programs, Chico State acknowledges its responsibility to honor the spiritual relationship of the Mechoopda to the land. Known as Chico State, the Professional & Continuing Education Division oversees undergraduate degrees in Nursing, Religious Studies, Business Administration, Sociology, and others. Graduate degrees are available in Nursing, MBA, and Ag Education.
California State University – Dominguez Hills
You'll have a choice from 10 online degree and certificate programs from CSUDH, one of the country's most recognizable distance education degrees. Among the online master's degrees are offered in Public Administration, Nursing, Radiologic and Imaging Sciences, Quality Assurance, etc. A B.S. in Organizational Leadership Studies is available, along with numerous professional certificates. CSUDH is nationally ranked and its online Master of Science in Nursing is among the nation's Top 100.
California State University – Fullerton

One of the nine departments at CSUF, the Extension and International Program administers online certificates, special programs for educators, and three-degree completion programs in B.A. in Business Administration, B.A. in Sociology, and B.A. in Humanities and Social Sciences. With a low tuition cost ranging from $500-$425 per credit hour, these undergraduate programs can be completed in 3 years. Among the alumni of CSUF are Kevin Costner, Gwen Stefani, and Queen frontman, Adam Lambert.
California State University – Northridge
For over 60 years, CSU-Northridge has offered undergraduate and graduate degrees at its campus through its Tseng College. For the past two decades, it has provided Master's online degrees in four fields. You can earn a Master's degree in four fields. If you need an undergraduate degree, you can earn a second Bachelor's degree in Nursing or complete your degree in Public Sector Management. Online degrees may be offered full-time or part-time and you'll benefit from the personal support as well as the guaranteed tuition.
California State University – San Marcos
Over 16,000 students attend CSUSM, with the majority being the first in their families to attend college. The Extended Learning Division oversees online Bachelor's and Master's degrees in a wide variety of disciplines including Nursing, Global Health, Education, Cybersecurity, Criminology, Wildfire Science, and more. Located in San Diego County, CSUSM is a Hispanic-serving institution, with over 48% of the student population identifying as Hispanic.
San Jose University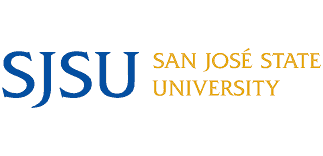 San Jose State University (SJSU) dates to 1857 and is a public, coeducational research institution located in San Jose, California, and is considered one of the 200 top research universities in the nation. The university's eCampus has fully online degrees in Education, Doctor of Nursing Practice, Engineering, Social Sciences, Criminology, and School of Information. Hybrid degrees are also available. This university is nationally ranked and has a substantial Asian and Hispanic population in its 36k students.
Stanford University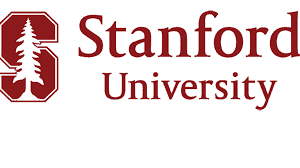 Established in 1891, Stanford University was founded by Leland Stanford, railroad tycoon, in memory of his only son, who died just short of his sixteenth birthday. It was Stanford Sr.'s express wish that, through the college, the "children of California shall be our children." Up until 1920, tuition to Stanford was offered free of charge. Today, this world-renowned university extends its reach through online master's degree programs in Engineering, Medicine, Education, and Humanities with various concentrations.
University of Southern California

The University of Southern California has been all in with online education since 1972 with a robust post-graduate degree catalog. USC Online offers 100+ online master's and doctoral degrees including graduate certificates. Studies available are in Business, Communication, Computer Science, Data Science, Cybersecurity Engineering, Dentistry, Education, Astronautical, Aerospace, and Mechanical Engineering programs. When USC was founded in 1870s, Los Angeles was little more than a frontier town, and today has an enrollment of over 48,000 students. Included in USC's notable alumni are former Prime Ministers (Shinzo Abe), astronauts (Neil Armstrong), Secretaries of State (Warren Christopher), First Ladies (Pat Nixon), and a host of other luminaries.
Related:
Best Online Colleges & Universities
Best Online Public Colleges & Universities
Best Regional Universities West
Best Regional Colleges West
Best MBA Programs in California