First explored by Spaniard Hernando de Soto in the 16th century, Alabama is a state with a complicated history. The origins of the state's name are unclear but comes from the territory's indigenous people. To the Creeks, Alabama meant "tribal town" or "thicket-clearers" or "vegetation-gatherers" in the Choctaw language.
The state became the 22nd to join the United States in 1819.
The best colleges in Alabama date back to the first days of Alabama's statehood, when the University of Alabama was established in 1820. While it took another decade before Alabama had enough college-aged, college-prepared residents actually to begin courses at the university, 'Bama grew over the course of the 19th century to become the heart of research and learning in the state, from law and business to medicine and nursing. Other top universities in Alabama include Auburn University (ranked for one of the top campus recreation centers in the nation); Jacksonville State University; and the University of North Alabama.
The Yellowhammer State has also has a solid bedrock for liberal arts education, preparing the state's most promising students for graduate education and leadership with a grounding in the classical humanities and sciences. The best colleges in Alabama include top private and public liberal arts institutions like Samford University and the University of Montevallo, as well as high-ranked Christian institutions like Huntingdon College and the University of Mobile. From the state's public, regional universities to its intimate, close-knit liberal arts colleges, the best colleges in Alabama are working to bring high school graduates, working adults, and every other prospective student the education and training they need to take on the modern workforce.
Civil War and Civil Rights Periods
Historically, the state is better known for its Antebellum and Civil War periods (Montgomery, Alabama, following its secession in 1861, was the Confederacy's first capital.)
One hundred years later, the state was at the forefront of the turmoil during the Civil Rights Movement of the 1960s.
The state was at the epicenter of some of the most important desegregation struggles: the Supreme Court ruling on Brown vs. The Board of Education, the Montgomery bus boycott (which catapulted Reverend Martin Luther King, Jr. into the national spotlight), the Freedom Riders, the bombing of a Birmingham Church (killing four Black children) and the famous march from Selma to Montgomery in 1965.
Education in Alabama
Spring Hill College in Mobile (est. 1830) is considered the oldest higher education institution in Alabama. Alabama has 6,271 higher education institutions and an average acceptance rate of 73%; the graduation rate in 2022-23 in Alabama is 44%, with a 66% retention rate.
Institutional Stats
Institution
Enrollment
Gender
Status
All Public Schools
249,863
Male 40.16%
Female 59.75%
Full-Time 63.73%
Part-Time. 38.27%
All 2-Year Schools
75,467
Male 39.58%
Female 60.20%
Full-Time 36.83%
Part-Time 63.17%
All 4-Year Schools
174,396
Male 40.41%
Female 59.56%
Full-Time 75.37%
Part-Time 24.63%
(Source: Alabama Commission on Higher Education)
Diversity, Equity and Inclusion
As with many so-called "red-states," legislatures and higher education are at odds concerning DEI, with legislators writing bills to abolish DEI at state institutions with the Alabama Commission on Higher Education director in support of addressing prejudice and bias in education.
In 2021, 22.2% of students enrolled in a college or university identified as African American/Black/Non-Hispanic, nearly 5% Hispanic, with a little over 61% categorized as White/Non-Hispanic student enrollment.
While legislators and higher education administrators bicker over DEI, individual colleges and universities offer a more welcoming atmosphere (for the most part) with campus LGBTQ organizations and associations. The University of Alabama, for instance, supports a Safe Zone Resource Center to provide leadership in the recruitment, retention, and graduation of diverse students, faculty, and staff.
The University of North Alabama has a similar resource center to combat bullying and LGBTQ+ discrimination. UNA expands its DEI support to women, minority groups, students with disabilities, and first-generation students.
It's difficult to predict how anti-DEI legislation will ultimately change or cripple state-supported colleges and universities in its efforts to offer a level educational field. Still, it may be another layer to consider as you choose an online program.
Online Learning in Alabama
According to the National Center for Education Statistics (NCES), in 2020 (the latest date available), 36% of undergraduates attending Alabama colleges and universities are exclusively enrolled online, with 34% enrolled in some distance education.
For many students in Alabama, traveling to an institution can be a long commute due to the remote rural communities throughout the state. Much of Alabama is still farmland and livestock farms, requiring some prospective students to be working and maintaining responsibilities. Also, while the distance to the nearest institution may not be far, local colleges may not offer the programs many Alabama students need or want. Most of the larger Alabama institutions offer a variety of online degree programs that work well for their students who live in rural communities throughout the state.
Online degree programs in Alabama give students the ability to gain the education they want without having to travel long distances for it. Also, Alabama distance education gives students the ability to be flexible with their education, as many of these students are working adults and already have a full schedule with full-time responsibilities both professionally and personally.
How Much Do Online Degree Programs in Alabama Cost?
The average tuition cost at Alabama colleges and universities
| | | |
| --- | --- | --- |
| | In-State | Out-of-State |
| Undergraduate | $10,854 | $14,934 |
| Graduate | $10,831 | $16,774 |
(Source: univstat.com)
Most of the public institutions found throughout the state of Alabama are identified as being affordable for students throughout the state. The affordability of an online degree program is essential for students to consider, especially those who are unable to commute long distances for their education. Paying for college doesn't have to be complicated or put you in heavy student loan debt. The tuition is another aspect that they should and will consider before choosing a program. Many of these students have a need for financial aid and student loans, so minimizing their student loan debt is a priority among these online degree programs in Alabama.
The Alabama distance learning tuition is some of the most affordable in the country, with most of the tuition rates found to be in the $10K-$11k for the year. Most of these institutions offer traditional programs on their campuses, but they also offer over a dozen programs that reach the needs of students across Alabama.
What Are Some of the Most Popular Online Degrees in Alabama?
U.S. News and World Report publishes that Alabama's most popular online college degrees are in Nursing, Computer and Information Sciences, Psychology, Business Administration and General Business.
Students who are seeking online degrees in Alabama are often seeking some of the same most in-demand programs. The most common majors obtained through Alabama distance learning degrees include business, nursing, and criminal justice. These majors allow students to obtain employment in fields that are found in every community, no matter how rural. There is always a need for law enforcement and nurses, especially with Alabama ranking in high demand for the nursing profession.
A business degree is a versatile degree and those who seek this major out in online degrees in Alabama find themselves looking to either start their own business, take over a family business, or utilize the skills learned in these programs on the farm. Many of these students are often working in these professions to some degree, and desire a degree that parallels with their experience, making them more marketable to the Alabama economy.
How Should I Choose an Online College in Alabama?
When considering the best online colleges in Alabama, it is essential to review several aspects of each program and institution. For example, the first to consider is the accreditation. Employers in all industries desire graduates who have completed a degree with the proper accreditation through an agency that sets a list of standards for the program curriculum. These agencies review and award accreditation to different institutions that meet their standards of a proper program.
Accreditation
Alabama colleges and universities can seek regional accreditation through one of the Department of Education approved nonprofit accrediting organizations:
Middle States Commission on Higher Education (MSCHE)
New England Commission of Higher Education (NECHE)
Southern Association of Colleges and Schools (SACS)
Higher Learning Commission (HLC)
Northwest Commission on Colleges and Universities (NWCCU)
Commission on Colleges (SACSCOC)
Frequently, departmental degree programs may also hold program accreditation through organizations such as the the Accreditation Board for Engineering and Technology, Inc. (ABET), or the Accreditation Council for Business Schools and Programs (ACBSP), Accreditation Commission for Education in Nursing (ACEN), or Commission on Collegiate Nursing Education (CCNE).
Job Market
What is the job market like for that career in Alabama? This is another question you should ask before enrolling in a program. You should be able to find adequate employment upon graduation and get a return on investment for your education. Can you continue meeting their responsibilities and pursuing a particular degree? With an online program, you'll have the flexibility to maintain a healthy work-life balance and meet your personal responsibilities while earning your education.
The Alabama Department of Labor lists projected top careers in the state. Here's a snapshot:
Computer & Information Science

Software Developers, Applications ($93,782)
Computer Systems Analyst ($80,610)
Computer User Support Specialists ($47,092)
Software Developers, Systems Software ($100,645)

Business

Accountants and Auditors ($68,761)
Personal Financial Advisor ($127,515)
Market Research Analysts & Marketing Specialists ($60,814)
Healthcare Careers

Nurse Practitioners ($92,567)
Registered Nurses ($57,170)
Physical Therapist Assistants ($76,607)
Alabama Financial Aid/Scholarships/Grants
Depending on the degree and/or school you may qualify for in-state tuition even if you live outside of the state. You'll want to talk with an admission advisor to determine if you qualify for in-state tuition as a distance education student.
Most all students, traditional, nontraditional, or retired adults, may need financial help paying for their degree. You'll want to see what grants and low-interest student loans or scholarships for which you may qualify.
Federal Financial Aid
Accredited Alabama colleges and universities will offer the Federal Student Aid programs such as Pell Grants, loans, and departmental scholarships. Most financial assistance, whether loans or need-based grants/scholarships will require you to complete an application for student aid using the Free Application for Federal Student Aid – FAFSA®. This form will also help programs determine your eligibility for institutional or departmental need-based scholarships as well as state and school grants.
Alabama Scholarships and Grants
Alabama offers scholarship opportunities for Alabama residents. These scholarships are frequently awarded based on demonstrated financial need, GPA and ACT/SAT scores, community service, gender, and other criteria.
The state offers the CollegeCounts Scholarship for Alabama residents who have a minimum 2.75 GPA, attend an Alabama school, have an ACT score of 26 or below, as well as demonstrated financial need. Awards for this scholarship are $4,000 for four-year college applicants and $2,000 for two-year college students.
Scholarship Name
Amount
Eligibility
Lily Heflin Scholarship
$9,000 (renewable)
Female attending 4-year Alabama College or University; 2.5 GPA
CollegeCounts
$2,000-$4,000

Alabama resident; 2.75 GPA; ACT 26 or lower; Financial Need; Enrolled in two or four year college or university
Alabama Home Builders Foundation
Varies
Prospective or currently pursuing a degree in a residential construction-related curriculum
WinSouth Credit Union
$1,000
2.0 GPA; High school senior whose family is a WinSouth Credit Union member
David Womack Memorial Alabama LGBT Scholarship
$1,000
Alabama LGBT student enrolled or enrolling in any U.S. higher education institution
Community Foundation of South Alabama
Varies
40 scholarships available
High school, undergraduate, graduate students in southwest Alabama
ASPCA Educational Foundation

$500-$2,500
U.S. and Alabama residents; ASPCA member; Accounting major; General Scholarship, a Diversity Scholarship (for minority students of various backgrounds), a Financial Need Scholarship, and a CPA Exam Fee Scholarship
(Source: Access Scholarships)
Wondering how to pay for your Alabama college degree? Check out our list of the Top Alabama Scholarships as well.
Other Money-Saving Options
Work/Life/Military Experience
Most nontraditional students have previous experience working in a particular field, have military training or other work experience that may qualify for academic credit. You'll want to be sure to talk with an admissions advisor to see if you may It's worth talking with admissions about that possibility.
Degree Completion/Transfer Credits
Typically, school tuition is charged for each credit hour you take. Have you attended another accredited college or university? You'll want to have your academic transcript sent to your new school to see which courses will transfer.
Overcoming Obstacles in Alabama Education
As in many other states, even the best colleges in Alabama face struggles in higher education. Among the state's 40 public colleges and universities, tuition has gone up far faster than inflation in the past decade, more than 65%, due to the same kinds of budgetary constraints and legislative ambivalence that have affected other states. Only 49% of Alabama college students graduate within 6 years, but Alabama has one of the highest rates of student debt in the nation. As Alabama makes a difficult transition from its traditional agricultural economy to a more modern system based on business and services, Alabama is working to make a way for all of its people, especially underrepresented urban populations and Alabama's rural residents.
Demographically, Alabama presents some specific challenges that the best colleges in Alabama are working to remedy. Fewer than 25% of Alabama's adults have a bachelor's degree – well below the national average of 34% – and out of a population that is closing in on 5 million residents, only around 266,000 students are enrolled in college. Alongside a rural population that the state is working to serve through regional campuses and community colleges, Alabama has one of the highest proportions of African-Americans in the US – more than a quarter of the population. Historically underserved in education, black Alabamians have relied on the state's many HBCUs for generations. Still, black colleges have struggled in the 21st century, a situation that has had an impact on African-American college enrollment. Fortunately, the strongest, such as Tuskegee University, and Alabama A&M University, have built on their land-grant foundation to become national leaders in STEM fields like engineering, biology, and computing.
Alabama's Future: Technology, Healthcare, and Urbanization
These are the areas where Alabama is working to transform its state and its people. With one of the hubs of the space program in Huntsville, Alabama has begun the process of developing a technological economic base that can represent a new way forward for the state. The growth of Birmingham into a major metropolitan city has also given the state a direction beyond the past, with a stable, growing job market for professionals. All that is necessary is to train and educate people to take on the jobs that are waiting for them, beginning with preparing young people for college. That's the job of all of the best colleges in Alabama, but they are not doing it alone. Numerous organizations, such as the Higher Education Partnership, are working to support the best Alabama colleges, and to encourage student enrollment in the state's many colleges and universities.
With a growing base of enrolled students, and a job market ready for professionals with higher degrees, Alabama is in a perfect position to see positive changes in the 21st century. With more working adults returning to school, and more young people seeing their potential with an education, the best colleges in Alabama are ready to make the future bright.
Best Online Colleges in Alabama
College Consensus rankings combine the results of the most respected college ranking systems with the averaged ratings of thousands of real student reviews from around the web to create a unique college meta-ranking. This approach offers a comprehensive and holistic perspective missing from other college rankings. Visit our about page for information on which rankings and review sites were included in this year's consensus rankings.
The Best Online Colleges & Universities in Alabama category is limited to schools in Alabama offering online degree programs at any level. We have listed programs in alphabetical order.
Auburn University

This public research university is one of the largest universities in the South. Established in 1856 as the East Alabama Male College, the school became the first land-grant college in the South in 1872 under the Morrill Act. Auburn Online offers undergraduate courses and bachelor's degrees in Business, Engineering, and Nursing. More extensive degree program offerings are on the graduate level, including the schools of Agriculture, Architecture, Design and Construction, Business, Education, Engineering, Human Services, Liberal Arts, Forestry, Wildlife, and Environment. The online business and engineering degrees are nationally ranked by U.S. News and World Report.
Columbia Southern University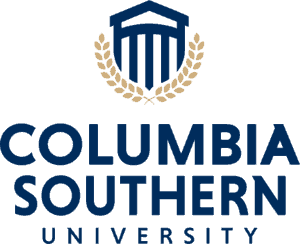 Columbia Southern University is a private, online university (a subsidiary of Columbia Southern Education Group) accredited by the Southern Association of Colleges and Schools Commission on Colleges (SACSCOC) and the Council for Higher Education Association (CHEA). Degrees are offered on the Associate, Bachelor, Master, and Doctorate levels in areas from Business to Public Administration. This Orange Beach, AL university has an enrollment over 21,000 students and offers reasonable tuition rates ranging from $270-$545 per credit hour, depending on degree level.
Jackson State University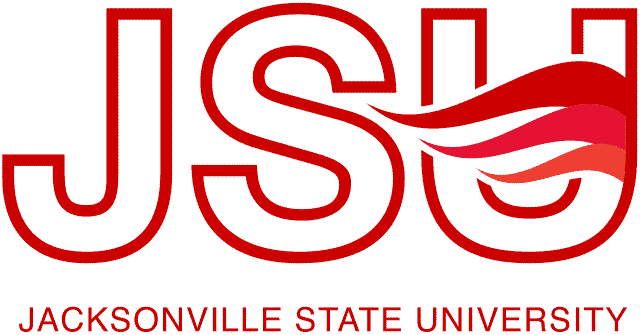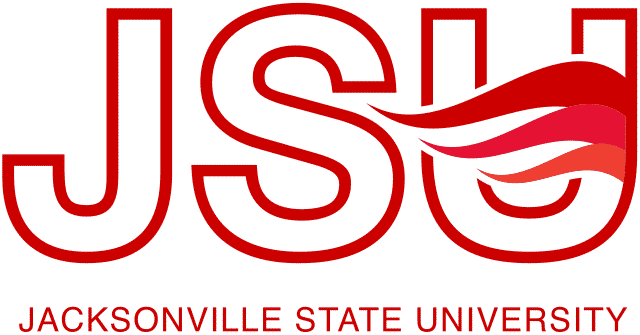 Calling itself the "Friendliest Campus in the South," Alabama's Jackson State University (not to be confused with the HBCU of the same name in Mississippi) extends that motto to its online degree programs. JSU offers undergraduate degrees in some of the most in-demand careers, such as business, nursing, criminal justice, and more. Where JSU shines is in its online master's degrees with a broad selection of disciplines too numerous to mention; suffice to say, chances are you'll find the online graduate program for you. Tuition for online students is charged at the in-student rate regardless of residency status. This school is consistently ranked by national ranking services not only by College Consensus but by U.S. News and World Report and Niche as well.
Samford University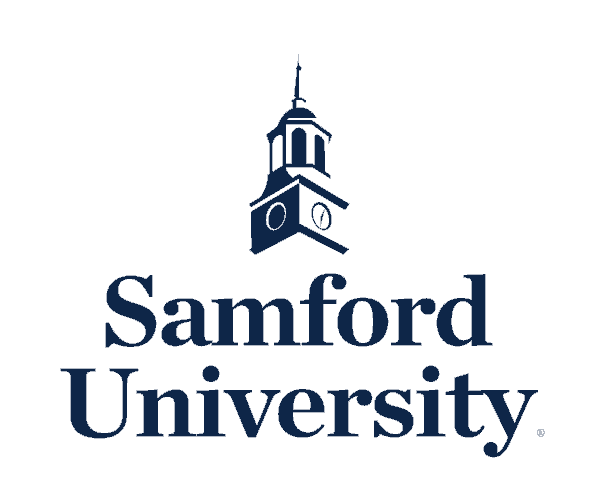 Founded in 1841 as Howard College, Samford University is a private school just outside Birmingham, AL. Online programs at this highly-ranked school include two bachelor's degree programs (Liberal Studies and Organizational Leadership) and an impressive list of master's and doctoral degrees. You can earn a DNP or MS in Nursing, a master's in Public Health in six specialties, an LL.M and M.S.L. in Law, an M.S. in Environmental Management, and a Master of Business Administration. The university offers online students the same student services and support as they're on-campus students. While the school has a long affiliation with the Baptist faith and was integrated in 1967, its diversity and inclusion policies aren't particularly LGBTQ+ friendly.
Spring Hill College
The school was founded in 1830 and is a private, 4-year, Roman Catholic Jesuit liberal arts college in Mobile, AL. With a slate of online undergraduate and graduate degrees, Spring Hill College boasts convenient, affordable, and flexible programs through a variety of formats, including video, simulation technology, and interactive exercises. The school has a generous transfer policy (up to 96 university/college semester hours or 64 hours of community or two-year colleges). 96% of Spring Hill 2022 graduates secured employment within six months and 100% of students receive financial assistance through scholarships or federal aid.
The University of Alabama – Tuscaloosa

This 4-year public university was founded in 1820 and is the flagship of the University of Alabama System, including campuses in Birmingham and Huntsville. UA Online suggests you "Let Your Computer Be Your Campus" for its over 90 undergraduate, graduate, and doctoral degrees offered in online and hybrid formats. Degrees are offered in some of the most popular career fields in demand in today's job markets. From manufacturing to public health, UA online degrees are consistently recognized on the national level for their excellence by U.S. News and World Report. Notable alumni include actors Jim Nabors and Sela Ward, former NFL players Joe Namath and Bart Starr, and Wikipedia co-founder Jimmy Wales.
University of Alabama – Birmingham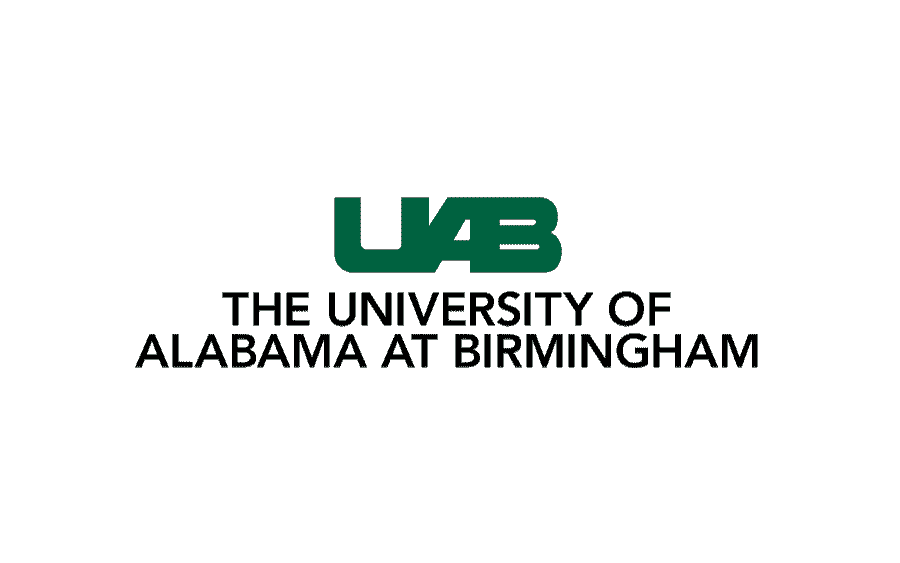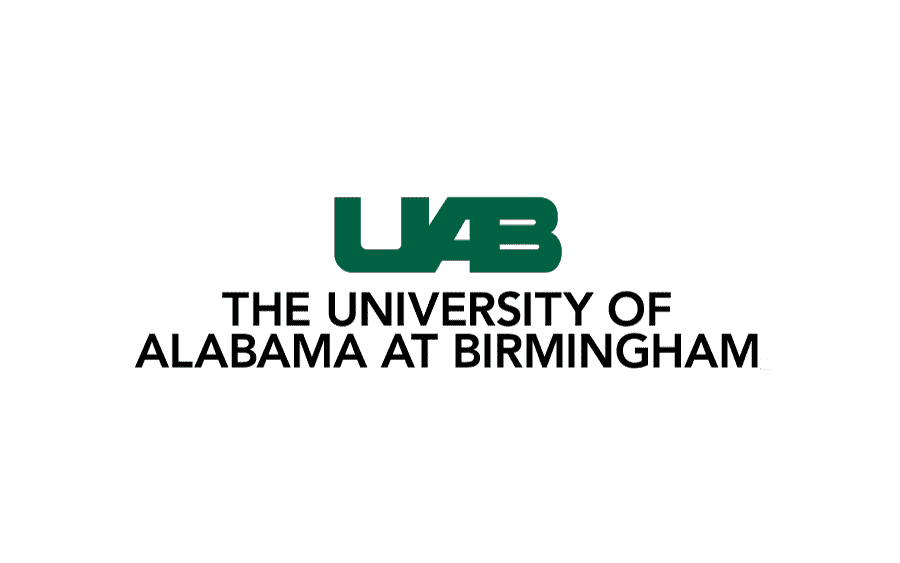 To paraphrase their website, UAB Online has lots to choose from with their online and blended degree programs. Offering both undergraduate and graduate degrees, UAB Online courses are the same as the ones offered on-campus using and taught by the same faculty. The scope of undergraduate online degrees available ranges from Accounting to Public Health and graduate programs in Biotechnology to Sociology on the master's and/or doctoral levels. Some degrees also offer online minors. U.S. News and World Report ranks an impressive 12 online programs at UAB.
University of Mobile

The University of Mobile was founded in 1961 by the Mobile Baptist Association and the Alabama Baptist State Convention with a clear mission – to use higher education to transform the world and students' lives for Christ. Undergraduate and graduate degrees are offered online through UM Online, designed with small classes, taught in eight-week sessions, and featuring personal attention. Graduate and undergraduate programs are available in the Arts, Nursing, Business, Education, Organizational Leadership, and more. Several degrees in Christian Ministry are also available through UM Online. UM is nationally ranked not only by College Consensus but U.S. News and World Report and Niche as well.
University of Montevallo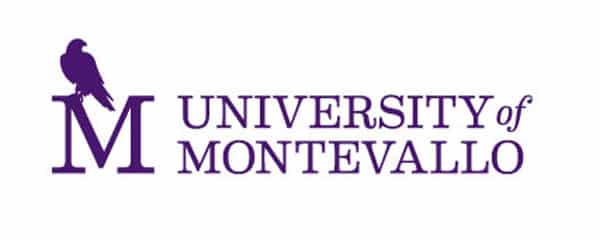 The University of Montevallo was established in 1896 as the Alabama Girls' Industrial School with an enrollment of 150 young women. The school was conceived as an experiment in an era where few women were independent with the purpose of graduating women who would be self-supportive. The current UM has four colleges: the College of Arts & Sciences, the Michael E. Stephens College of Business, the College of Education, and the College of Fine Arts and is recognized as a best school for the money as well as one of 29 public liberal arts colleges in the U. S. and Canada. Undergraduate courses and a roster of graduate degree programs are available online. A relatively small institution, UM has an average enrollment of 2,600.
University of North Alabama
The University of North Alabama is a comprehensive, regional, state-assisted institution of higher education located in Florence, Alabama. First created in 1830 and reestablished in 1872 as LaGrange College training teachers. UNA offers a wide range of online undergraduate and graduate programs at affordable tuition rates ($320/hr for undergraduates; $350/hr for graduates.) UNA's online MBA/MAcc/MHA has a reasonable $525/hr tuition rate. New students enrolling in any UNA online program will automatically be considered for the school's New Start Scholarship program.
Related:
Best Online Colleges & Universities
Best Online Public Colleges & Universities
Best Regional Universities South