The decision to focus on obtaining a degree in Maine means working adults and other nontraditional students will have the chance to improve their skills for their career. Maine online degrees give students a competitive advantage without leaving the comfort of their home, whether they are stay-at-home moms, life-long learning seniors, or rural residents. Since the degree works around their own personal schedule and situation, students are able to work on a degree while maintaining a job or keeping up with their personal responsibilities.
Online public universities in Maine also give students a chance to reduce the cost of their degree while they are able to focus on a career goal. Online students can study topics that range from business administration and leadership to special education and counseling at the associate's, bachelor's, and master's level. The options available depend on the public university and the programs available through the college; however, students can find options that fit their long-term plans through many colleges and universities.
Ranking the Best Online Colleges in Maine
For the College Consensus ranking of the best online colleges in Maine, Consensus editors began with all Consensus ranked programs in the state. The Consensus Score is an aggregate of student reviews and published rankings. We then researched what reputable, accredited institutions offer at least 3 online undergraduate degree programs, including bachelor's and associate's.
If you're interested in traditional campus-based schools, check out our ranking of the Best Colleges in Maine. You can also find out more about college financial aid with our list of the Top Maine Scholarships.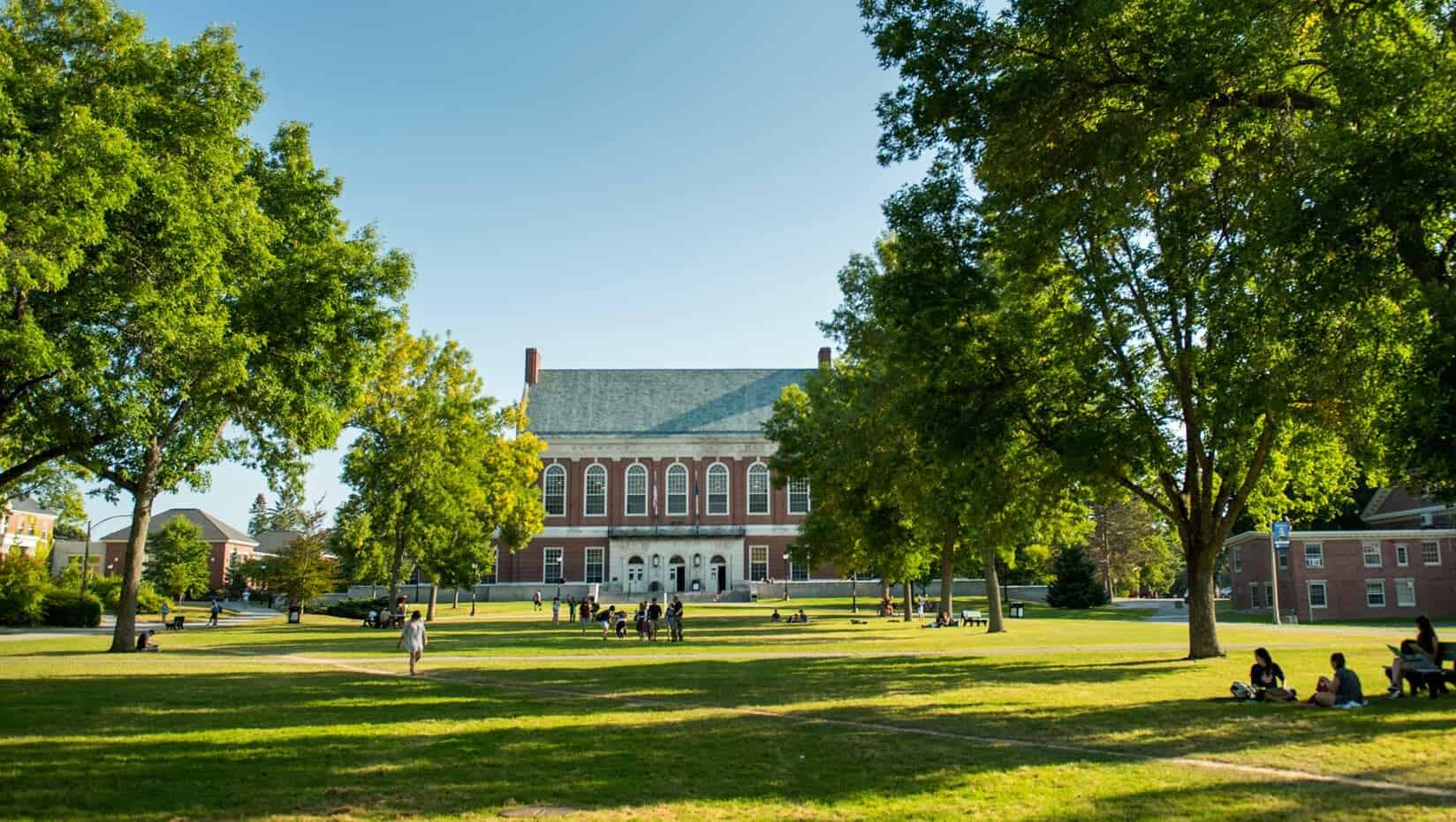 Last Accessed: August, 2019
If you're looking for the best online colleges in Maine, the University of Maine Online offers three bachelor's programs: political science, surveying engineering technology, and university studies. The university studies degree has four tracks to choose from: Maine studies, leadership studies, labor studies, and a self-designed track. All of the courses are 100% online.
The university studies program at UMaine Online is a degree completion program that allows adult students with some college but no degree to maximize their transfer credits in order to earn a bachelor's degree. Students can choose one of the three pre-designed tracks or design one of their own that encompasses their unique interests. Students work with an advisor to determine their self-designed track. UMaine Online has an Adult Degree Completion Scholarship that is awarded to an adult student who is a Maine resident returning to college after at least a 3-year gap.
Number of Online Programs
3
2
University of Maine at Fort Kent
Fort Kent, ME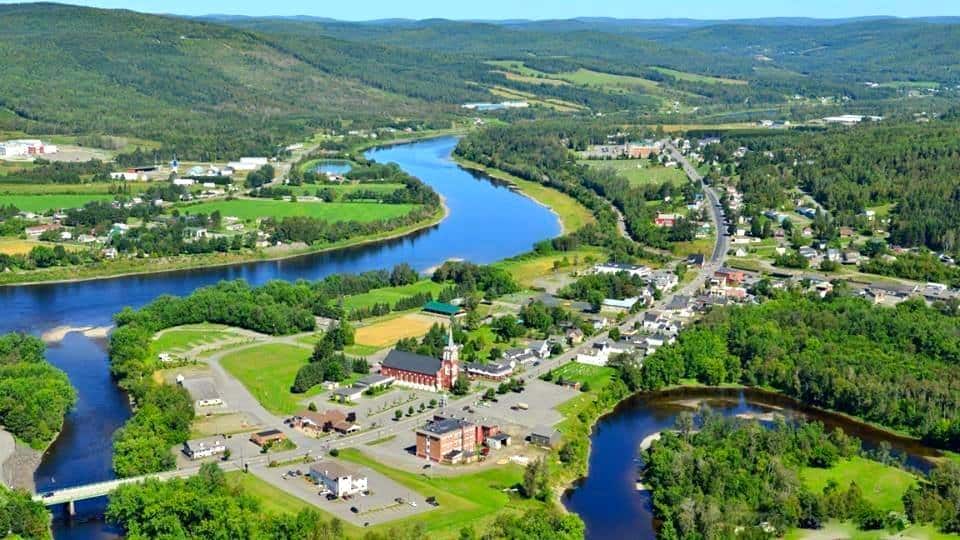 Last Accessed: August, 2019
The University of Maine Fort Kent offers online bachelor's degrees in allied health, cybersecurity, and nursing (RN to BSN), as well as a self-designed bachelor of arts and sciences. They also offer associate degrees in accounting, information security, criminal justice, and general studies. Online students have access to an electronic library system as well as academic support services such as tutoring and a writing center.
The Bachelor of Arts and Sciences degree available online at the University of Maine Fort Kent is a general degree that does not require declaration of a major. There are some required courses, such as English composition, speech, and math, regardless of whether a major is declared. Students have the option of working with a faculty member to design a major that will be recorded on their transcripts. The Bachelor of Arts and Sciences program provides a strong liberal arts foundation, gives students basic knowledge in the applied sciences, and instill a life-long love of learning. Accommodations for students with disabilities are available.
Number of Online Programs
8
3
University of Southern Maine
Portland, ME

Last Accessed: August, 2019
The University of Southern Maine offers online bachelor's degree programs in business administration: business management—general management track, leadership and organizational studies, liberal studies—humanities, applied technical leadership, leadership and organizational studies—integrative professional studies track, and social and behavioral sciences. The online degree programs at the University of Southern Maine offer flexibility while maximizing communication between students, faculty, and peers.
Of all the online colleges in Maine, only the University of Southern Maine is known as the "University of Everyone." The university prides itself on its diversity and inclusiveness. Students from all around the world come together in one place—whether in-person or on the virtual campus—and become part of something bigger, something that feels like family. The University of Southern Maine has an outstanding faculty filled with distinguished professionals who have been recognized for their teaching, publications, research, and creative activities.
Number of Online Programs
7
What Kinds of Degrees Can I Earn Online in Maine?
The type of degrees available online in Maine range from associate's degrees to doctoral degrees. You can work on your education at every level of study, which means you can prepare for a career in most fields without attending college at a traditional campus. Whether you are starting out in college and want to work on a bachelor's degree or you are planning to go back to school for a master's degree or a doctorate, you can find options online that work with your goals. The key is focusing on specific fields of study and then looking into the schools in Maine that offer the programs you want to study for your industry.
How Can I Save Money on an Online Degree in Maine?
Seeking an online degree in Maine offers the opportunity to cut the cost of traditional college while still obtaining a bachelor's degree or a higher level of education. The first step to saving money on an online degree is to focus on Maine community colleges online.
Community colleges in Maine allow students to take online classes or online associate's degree programs that allow you to cut the cost of your bachelor's degree. By starting your degree in a community college, you are able to reduce the total cost of your degree by transferring credits.
In some cases, you can also save on your degree by looking into colleges and universities that offer credits for your work experience. Military veterans or individuals who have worked in relevant fields may be able to obtain credit for portions of their work experience. That helps reduce the number of credits you need to graduate and cuts back on the costs (avoiding excessive student loans).
Employers in some industries may also offer a reimbursement of education costs up to a set amount. By attending an online program in Maine and working with an employer, you are able to reduce the costs of your degree while avoiding traditional loans. Keep in mind that some employers may ask you to work in their company for a set number of years after you finish your degree, so make sure you are aware of the terms of the program with your employer.
Students who are looking for affordable online degree programs can also focus on public universities that offer low-cost online degree programs. A public university has the advantage of lower costs for a four-year degree, so you will want to evaluate the options available from a public school before you assume that a private university is your only option.
Are There Online Public Universities in Maine?
Public universities in Maine offer online degree programs that help you focus on your degree. For example, you can look at the University of Southern Maine online when you are looking for an online degree in business administration or you want to improve your credentials as a teacher. The University of Southern Maine online courses allows you to focus on your career goals from the bachelor's level and into a master's degree.
The advantage of an online public university is the lower cost of your degree. It will not cost as much as attending online classes through private colleges or universities. When you start at an online community college and transfer your credits, you can further cut the costs of your degree. It also ensures that you are prepared for the challenges of your career. You are able to study the same courses from the same professors as students at the traditional campus, but you work when you have time in your schedule. That ensures that working adults and individuals with personal obligations to their family are still able to work on a degree when they have the time. You work at your own pace, so you can finish the degree at an accelerated pace or you can work slowly through classes to fit with a busy schedule.
Related Rankings:
Best Online Colleges & Universities
Best Regional Universities North