When you think of Arizona, you may envision cowboys and outlaws of the Wild West, Wyatt Earp and Doc Holiday at the Gunfight at the O.K. Corral; but, there is much more to the "Grand Canyon State."
The state of Arizona is known as the Grand Canyon State, a nickname that helps explain why the various online colleges in Arizona are so valuable to its residents — especially working adults who represent diverse cultural backgrounds. The state of Arizona covers nearly 114,000 square miles and holds the distinction of being the sixth largest state in the United States. More than 7,000,000 people call Arizona their home, many of which are of Spanish or Navajo Descent.
Arizona online colleges offer distance-learning options across the state's 100,000+ sq. miles to its diverse population, especially to those who live in the more remote areas of the state. Online colleges in Arizona offer distance-learning academic opportunities to those who require more convenience and flexibility while studying to earn their degree.
Higher Education in Arizona
Arizona has a healthy $2 billion budget appropriated for its universities and colleges.
Enrollment: Approximately 643,111 students enrolled in an Arizona postsecondary institution in 2022-23. The degree level breakdown is estimated at 509,766 undergraduate and 112,221 graduate students.
Demographics: As with other colleges and universities trends, more women are enrolled in Arizona undergraduate programs (389,105) than men (232,882). Graduate programs in Arizona see a female population of 76,597 and males at 35,624.
The largest racial demographics in Arizona are Whites at 82% and 32.3% Hispanic, and the remaining minority populations are much smaller with 5.4% Black, American Indian at 5.3%, and Asian at 3%.
Retention Rates: Arizona postsecondary students' overall retention rate for the 2022-2023 academic year is 67.29%, and an average transfer rate of 15.10%.
Graduation Rates: Information for the year 2022-2023 indicates graduation rates for Arizona college students are reported at 53.90% in comparison to the national 62% college graduation rate. Graduation rates by gender are nearly equal, with 53.58% of females and 53.12% of male students graduating
The state has 106 colleges and universities, with Arizona State University, Northern Arizona University, and the University of Arizona having the largest enrollment.
As with other states' online enrollment figures, the Covid pandemic that began in 2020 influenced the percentage of students who attended classes in person as schools transferred on-campus courses to an online format. The table below reflects the latest figures available.
| | | | |
| --- | --- | --- | --- |
| Arizona Student Enrollment | 2019 | 2020 | 2021 |
| Enrolled Exclusively Online | 44.5% | 55.9% | 51.3% |
| Enrolled in Some Online Classes | 17.5% | 23.4% | 20.3% |
| Not Enrolled in Any Online Classes | 38% | 20.76% | 28.4% |
(Source: National Center for Education Statistics)
What Makes Online Education Valuable for Arizona Students and Working Adults?
Arizona online colleges offer distance-learning options across the state's 100,000+ sq. miles to its diverse population, especially to those who live in the more remote areas of the state. Online colleges in Arizona offer distance-learning academic opportunities to those who require more convenience and flexibility while studying to earn their degree.
The history and demographics of Arizona may explain why the various online colleges in Arizona are so valuable to its residents — especially working adults who represent diverse cultural backgrounds. The state of Arizona covers nearly 114,000 square miles and holds the distinction of being the sixth-largest state in the United States. More than 7,000,000 people call Arizona their home, many of which are of Spanish or Navajo Descent.
Arizona online colleges offer the following benefits:
Access – Online degrees provide easy, all-day access through various digital devices for working learners or busy full-time parents. Online colleges in Arizona offer degree options that are fully accessible every day, 24/7 hours with a simple internet connection.
Convenience – Arizona residents who live in remote areas of the Grand Canyon State are able to identify and enroll in a degree program without having to move to a larger city or travel long distances for class.
Flexible – Students can find viable and flexible academic options for those who would not be able to attend a traditional on-campus class because of work, family obligations, and/or disability.
What Is Tuition for Online Degrees in Arizona?
Overall, tuition costs for Arizona Colleges are reasonable for both in-state and out-of-states students. On average, undergraduates who are Arizona residents may pay less than $5,000 per academic year and non-resident undergraduates can expect to pay around $13,000 per year.
Tuition rates for in-state graduate students are around $13,000 and students from outside Arizona could pay around $18,000.
Financial Aid/Scholarships/Grants for Arizona Students
Online students, depending on the degree and/or school, may qualify for in-state tuition even if they live outside of the state. You'll want to talk with an admission advisor to determine if you qualify for in-state tuition as a distance education student.
Most students, traditional, nontraditional, or retired adults, may need financial help with the program's cost. You may be able to access grants and low-interest student loans or scholarships.
Federal Financial Aid
Accredited Arizona colleges and universities in good standing are eligible to administer Federal Student Aid programs such as Pell Grants, loans, state grants and departmental scholarships. Qualifying for most financial assistance will require you to make an application for student aid by completing the Free Application for Federal Student Aid – FAFSA®.
The FAFSA calculates your financial need by evaluating your income and discretionary funds that can be used for educational purposes. The FAFSA will also help when applying for need-based scholarships as well as state and school grants.
Arizona Scholarships and Grants
You should explore scholarship opportunities for Arizona natives and residents. Scholarships are typically awarded based on financial need, your college major, high school activities, heritage, gender, and other criteria.
Arizona Promise Program
The state of Arizona's Board of Regents' Arizona Promise Program is a need-based grant for Arizona residents and Arizona high school graduates whose Pell Grant doesn't cover tuition costs and fees. You must complete the FAFSA and qualify for any Pell Grant.
| | | |
| --- | --- | --- |
| Scholarship | Amount | Eligibility Requirements |
| Steven Thayer Hopi Scholarship | Unknown | Member of Hopi Nation; 3.0 GPA; Art major |
| Matthew Nicosia Grant | $1000 | Full-time; No FAFSA required |
| Elsie Kopstein Sunshine and Gabrielle Kaufmann Koppell | Varies | No FAFSA required; U.S. resident; , Watts College of Public Service and Community Solutions |
| Arizona Business and Professional Women's Foundation | Unknown | Arizona female residents 19 or older; Attending Community College |
| CFSA General Scholarship | $2,000-$4,000 | 2.5 GPA; full-time enrollment |
| Pauline Miguel Scholarship | $1,000 | Members of the Tohono O'Odham Nation; full-time enrollment |
| Health Care Occupations Scholarship | $500 | 3 Reference Letters; U.S. Citizen; Priority given to immediate family member of a Veteran |
| Arizona Society of CPAs Scholarship | $2,000 | Arizona resident attending Arizona institution; Accounting major |
| Arizona Friends of Foster Children Foundation | up to $2500 | Younger than 24; Ward of the state of Arizona up to age 18; 2.0 GPA |
(Sources: Varied)
Other Cost-Saving Options
Work/Life/Military Experience
Are you a veteran? You may want to talk with an admission advisor about whether military training you may have received can be considered for academic credit.
Many schools understand that nontraditional students may have previous work or life experience in a particular field. That experience may translate to course credit.
It's worth talking with admissions about that possibility.
Degree Completion/Transfer Credits
You're usually charged for each credit hour you take. If you've attended another accredited college or university be sure to have your academic transcript provided to your new school to see which courses will transfer.
Why is Arizona State University So Well-Known for Online Degrees?
The school operates 17 schools/colleges with five campuses in the Phoenix area and another four facilities across the state.
Arizona State online reviews include the #1 recognition as the single most innovative school among the United States' most elite universities. Other Arizona State online reviews recognize ASU as a top research university among all private and public research schools across the country.
Students enrolled in one of Arizona State online degrees total more than 29,000 students, accounting for more than 25% of the school's total student body. The Arizona State online tuition remains affordable. To reduce Arizona State online tuition, the school offers scholarships and the potential to transfer previously earned college credits from an accredited institution of higher education.
What Are Some of the Most In-Demand Online Degrees in Arizona?
Online degrees in Arizona are offered through a wide variety of disciplines. Overall, though, online degree programs in Arizona are available in Business, Technology, Engineering, Education, Health Care, and Criminal Justice, to name a few.
The most in-demand online degrees in Arizona are in the business realm. An online Business Administration degree is quite versatile as the degree can be applied to a variety of industries or work environments. Business concentrations include Accounting, Finance, Hospitality, and Organizational Psychology, among others.
Nursing professionals often take advantage of the available online nursing degree programs in Arizona. Online nursing degree programs are generally offered as a Registered Nurse (RN) to a Bachelor of Science in Nursing (BSN) program, or a BSN to Master of Science in Nursing (MSN) program. There is a noted shift in the nursing industry requiring Registered Nurses to earn their BSN within ten years of the first licensure. The nursing profession is often suffering from a nurse shortage, which is why a BSN online degree provides job security.
Additionally, the field of Criminal Justice is another in-demand online degree program in the state of Arizona. Those studying from one of the online degree programs in Arizona related to Criminal Justice, typically follow an academic track of a Homeland Security specialty, or a Criminal Justice major.
Human Services is a popular degree for students who desire to work directly with people and may want to work in community services, social work, substance abuse counseling, child or senior welfare services, and more. Some of these professionals may need a graduate degree for licensure and professional practice.
How Should I Choose an Online College in Arizona?
Understanding more about the best Arizona universities can help you make a decision. Some of them are as follows:
Accreditation
Before choosing an online program, you should review the accreditation status of the online program and ensure that they meet these standards. Accreditations are designed to oversee and assure the school's standards and curricula for programs meet criteria that are similar across a region or a national level. If your career goal requires licensure (such as nursing or law) or if employers require specific accreditations determine career advancement based on accreditations.
Arizona colleges and universities will seek regional accreditation. Individual programs may also hold accreditation through organizations such as the Commission on Collegiate Nursing Education (CCNE), Accreditation Commission for Education in Nursing (ACEN), the Accreditation Board for Engineering and Technology, Inc., or the Accreditation Council for Business Schools and Programs (ACBSP).
Regional accreditations may include:
Higher Learning Commission (HLC)
Middle States Commission on Higher Education (MSCHE)
Northwest Commission on Colleges and Universities (NWCCU)
New England Commission of Higher Education (NECHE)
Commission on Colleges (SACSCOC)
Southern Association of Colleges and Schools
Arizona Job Markets
If you're an Arizona resident you'll also want to consider the job market in the state. You'll want to consider if the degree you're earning has a good job market for you when you graduate.
Arizona added over 78k in 2022 (a 2.6% growth rate)
The Bureau of Labor Statistics (BLS) publishes the "in demand" careers in the state:
Construction
Health care and social assistance
Professional and technical services
Information Technology
Finance and insurance
Mining & Logging
Transportation and warehousing
ZipRecruiter ranks Arizona salaries 26 out of the 50 states. The average salary is considered to be $52,658 /year. Overall, the average salary range in Arizona isbetween $37,064 (25th percentile) to $66,873 (75th percentile) annually.
What Makes the Best Colleges in Arizona Tick
Above all, higher education in Arizona is driven by three values that are shared, virtually unanimously, by Arizona's best colleges: Innovation, Service, and Diversity.
Innovation
When it comes to innovation, Arizona has it in spades. Arizona State University is viewed widely as the model of the 21st century university, a major urban research institution that became a leader by rethinking all of the elements of higher education – selective admissions, hyper-specialization, ivory-tower isolation – and turning them on their head. Whether it's creating some of the most unusual degree programs in the US, Online education has also become one of ASU's signatures, allowing the university to reach farther and do more than any competitor.
ASU isn't the only story, though. The University of Arizona was the first college founded (1885) in what was then the Arizona Territory, many years before Arizona was even admitted as a state. Today, the pioneer spirit is still strong with UA. UA has a vision to be on the forefront of educational and research innovation, as their status in the top 25 of research expenditures nationally demonstrates. From interdisciplinary research to corporate partnerships, UA puts a premium on creating knowledge and value.
Prescott College was founded in the spirit of experiment and radical vision, with the ambitions of the Congregationalist Church and an educational conference sponsored by the Ford Foundation in 1963 to start a "Harvard of the West" based on the most current, forward-thinking educational concepts. As an experimental educational model, Prescott has pioneered many unusual and productive methods, including optional grades, narrative (rather than numeric) student evaluations, and collaborative, interdisciplinary learning.
Service
UA is committed to sending students out into the real world for experiential learning opportunities – the 100% Engagement Initiative guarantees that all UA students will take part in internships, community service, or other hands-on learning experience during their time at UA. All of UA's work pays off, giving graduates confidence that theirs will too. The services UA provides for students are extensive too, including one of the nation's best campus recreation centers.
ASU, in turn, shows its devotion to service in all sorts of ways, including earning a reputation as one of the best green schools in the US. ASU is also one of the most entrepreneurial schools in the US, ranked #2 for start-ups born on campus. Students are drawn into cutting-edge research, from engineering and computer technology to healthcare and sustainability, and sent onto the job market with the confidence of knowing their experience has prepared them for the complexities of the real world of work.
As for Prescott and Arizona Christian – one of the best small colleges and best Christian colleges in the US – service is built into their DNA, a natural consequence of Prescott's origins in experimentation and innovation, and ACU's Christian values and faith.
Diversity
UA is a top ten institution for Hispanic and Latino students, and takes pride in its deep engagement with the community of Tucson and the state in general. Arizona State, in turn, is one of the most diverse schools in the US, and has made itself so intentionally, by opening doors to students who have traditionally been marginalized, embracing interdisciplinary learning and alternative assessments, and establishing wide-ranging corporate and government partnerships that help minority students find rewarding careers after graduation. ASU's devotion to diversity even extends to their campus living, some of the best college dorms in the US, which give students the chance to live their identity through themed housing.
NAU (one of the nation's best mountain colleges) is one of the nation's leading educators for Native American students – after all, nearly a quarter of Arizona is reservation land – as well as a major contributor to college degrees for Hispanic students. From a town frequently ranked as one of the most loved college towns in America, NAU's diverse student body finds career-centered programs designed for professional success.
The Future Looks a Lot Like Arizona
With its arid climate and unforgiving mountains, the land known as the Grand Canyon State always made its inhabitants work for their living – it didn't give anything away for free. But for those who make their home in Arizona, the rewards that the desert gives back are amazing. The struggle of making a home in the desert – homes and villages and cities and metropolises – has given the people of Arizona a strong work ethic and an appreciation for the things that make them strong: diverse people, new ideas, community. That is just as true of Arizona's higher education system, which thrives by looking to its people for leadership.
What works in Arizona may not work everywhere – it's a place that attracts a very particular kind of person – but for creative, self-motivated, and ambitious students throughout Arizona, the freedom to create their own curricula, bring their education to their own door, and tie learning to real life and activism makes higher education in Arizona not only affirmative, but revolutionary.
Best Online Colleges in Arizona
The College Consensus ranking of the Best Online Colleges in Arizona combines the results of the most respected college ranking systems with the averaged ratings of thousands of real student reviews from around the web to create a unique college meta-ranking. This approach offers a comprehensive and holistic perspective missing from other college rankings. Visit our about page for information on which rankings and review sites were included in this year's consensus rankings.
The Best Online Colleges & Universities in Arizona category is limited to schools in Arizona offering online degree programs at any level. Schools are in alphabetical order.
Arizona State University


Arizona State University is a comprehensive public research university based in Tempe, Arizona, and is considered one of the most innovative schools in the country. Established in 1885 as the Territorial Normal School to train teachers, Arizona State University offers over 300 online degree programs and certificates with over 82,000 enrolled students. The same award-winning faculty teach you as on-campus students, benefits from no out-of-state tuition, and enroll in highly-ranked undergraduate and graduate programs. Among the top online majors at ASU Online are Business, Education, Criminal Justice, and Engineering.
Grand Canyon University
When it opened in 1949, Grand Canyon University was affiliated with the Baptist faith and an emphasis on religious studies and a bachelor's degree in education. Today, GCU offers online and hybrid degree programs and maintains Christian values. Bachelor's and Master's degrees are available in a range of academics in Business, Nursing and Health Care, Psychology and Counseling, Criminal Justice, Theology and Ministry, Teaching and School Administration, and more. GCU online has a 65% graduation rate, a 73% acceptance rate, and reasonable and no out-of-state tuition rates.
Northern Arizona University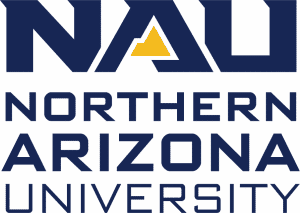 This school opened in 1899 when Arizona was still a territory as a teacher's college with a student-centric approach. Northern Arizona University has a robust online presence for recent high school grads and working professionals. NAU offers Traditional (semester-based course schedules) or Personal online (set your own schedule) options at the graduate and undergraduate levels. You'll benefit from NAU's dedicated student support initiatives, including certified tutors, library resources, academic advising, 24/7 tech support, and peer mentoring.
Prescott College
Located in Prescott, AZ, Prescott College opened in 1966 as a small, private liberal arts college. Built on experiment and innovation, Prescott College is dedicated to problem-solving the cultural and existential threats to human civilization in the 21st century. You can choose from a curriculum of in-demand undergraduate and graduate degree programs in areas such as Psychology, Education, Counseling, Environmental Studies, MBA Leadership, Social Justice, Sustainability, and more. Vision and ethics are at the heart of Prescott College.
University of Arizona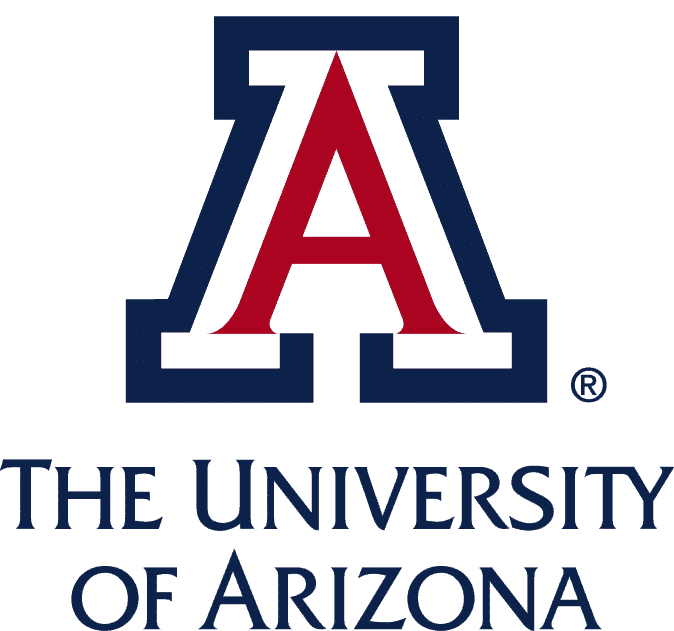 Tucson, AZ is home to The University of Arizona, a public, 4-year school founded in 1885 as the first university in the Arizona Territory. Arizona Online is ranked in the top 10 of U.S. News and World Report's Best Online Bachelor's Program, and which 89% of students would recommend. You'll have a wide choice of online graduate and undergraduate majors, study the same curriculum as on-campus students, and pay in-state tuition regardless of residency. Academic advisors, a student-focused faculty, resources in tutoring, career assistance, and post-graduation networking.
University of Phoenix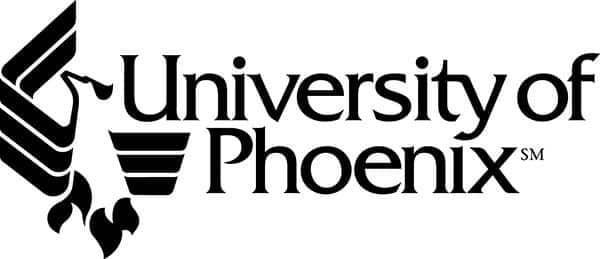 Phoenix University is the OG of degree programs for working adults. Opened in 1976, Phoenix University was acquired by the University of Idaho in May 2023, which is expected to redesign this private, for-profit institution into a nonprofit. Phoenix University is a Higher Learning Commission accredited school that provides online bachelor's, master's, and doctorate degrees. Online programs include studies in Business, Education, Healthcare, Nursing, Criminal Justice, and other popular disciplines. Federal Financial Aid is available for qualifying students. Among the school's notable alumni are Shaquille O'Neal and Lil Wayne.
Related:
Best Online Colleges & Universities
Best Online Public Colleges & Universities
Best Regional Universities West