Despite many Alaskan residents living in the larger cities and communities across the state, there are rural but populated villages spread beyond these city limits that make going to college in Alaska difficult if attempting the traditional route of daily commuting. Because of this difficulty, Alaska's online education offers these residents an option that they did not have a generation ago. They have the ability to pursue Alaska distance education courses through an online format, allowing them to work at their own pace and flexibility, taking advantage of the same educational opportunities as residents who live in the more populated areas.
Alaska is not just big at 665,384 square miles; it's immense. Roughly two and half times the size of Texas and larger than Texas, Montana, and California combined, it's estimated that 19 U.S. states could fit within the state.
Brief Alaskan History
Alaska was first inhabited by several indigenous people (Aleuts, Northern Eskimos (Inupiat), Southern Eskimos (Yuit), Interior Indians (Athabascans), and Southeast Coastal Indians (Tlingit and Haida). It's believed colonization in the 17th century by Russia, followed later by Spain and the U.S. In 1867, the United States negotiated with Russia to purchase Alaska for $7.2 million.
Nicknamed "The Land of the Midnight Sun" or "The Last Frontier," Alaska was the 49th state admitted to the union in 1959. In spite of its size, Alaska has a relatively small population (733,583) compared to Texas (28,995,881) and California (39,512,223). The state's largest city is Anchorage, with a population of 288,970.
Alaska is rich in resources and in great demand by most of the country. The state's largest industries include petroleum, natural gas, seafood processing, and mining of precious metals, gold, zinc, and gold. With its relatively close proximity to Russia (4,600 miles), Alaska has had a strong U.S. military presence since 1884 that continues to today.
And, yes, it is technically possible to see Russia from Alaska.
Higher Education in Alaska
University of Alaska System
Established in 1917, the University of Alaska is a land, sea, and space-grant system of higher education opportunities. It comprises three universities (Anchorage, Fairbanks, and Southeast) that are separately accredited and operate 13 community campuses and learning centers across the state.
The legislature approved Alaska's 2022 higher education budget, including $505 million of state general funds and $63 million in other state funds for education.
Workforce Development
According to Alaska Economic Trends (2023) and as with other states in the union, Alaska's already weakened economy was adversely affected by the Covid-19 pandemic. The state still feels the impact in 2023 with supply chain problems, worker shortages, and rising labor costs.
The state of Alaska is anticipating a 5.5% job growth. To foster employment opportunities, the University of Alaska System's Workforce Development partnerships and initiatives are concentrated in areas of healthcare, mining, maritime, education, and oil and gas.
During the same ten-year period, an employment bump is expected in professional, scientific, and technical services in the oil and gas, mining, and construction fields. Healthcare careers are expected to grow at approximately 10.3%, and agriculture projected to grow at 28.7%.
Enrollment: Alaska universities are lower than other schools, primarily because of the overall state population. Over 95% of Alaskans are high school graduates or greater (2017-21), with 42.1% holding a bachelor's degree.
With a modest 21,188 students enrolled in Alaskan colleges or universities, 8,333 students are full-time, and 12,855 attend part-time. Of the students enrolled in college, 19,202 are undergraduates, and 1,986 pursuing master's degrees.
Demographics: Female students outpace male students at 62.42% and 37.58%, respectively, enrolled in Alaska colleges in the academic year 2022-2023. The University of Alaska college system comprises 65.2% White, 4.9% Black, 6.0% Indian/ Alaska Native, 7.7% Hispanic, 9.7% Asian, 13.9% Two or More Races, and 0.0% Pacific Islander/Native Hawaiian.
Retention Rates: The overall retention rate for the academic year 2022-2023 of students in Alaskan colleges for the four major universities averages 67.5%, with the University of Alaska Anchorage having a 69% retention rate. Yet, Alaska has a higher dropout average than other American colleges and universities, with approximately 46.4% of college students likely to drop out compared to the rest of the nation. On average, students transfer out at an approximate 17.0% rate.
Graduation Rates: Data for the 2021-2022 academic year showed that the overall six-year graduation rate for Alaskan colleges and universities was 43.9% compared to the national 62% college graduation rate. Causes for this lower graduation rate could be geographic complications, underserved minority groups, and/or financial concerns.
Despite many Alaskan residents living in the larger cities and communities across the state, rural, populated villages spread beyond bigger communities and make going to college in Alaska difficult for students attempting the traditional route of daily commuting. Because of this difficulty, Alaska's dedicated online educational programs offers these residents an option that they did not have a generation ago.
Students have the ability to pursue Alaska distance education courses through an online format, allowing them to work at their own pace and flexibility, taking advantage of the same educational opportunities as residents who live in the more populated areas.
| | | | |
| --- | --- | --- | --- |
| | Public | Private (Not-for-Profit) | Private (For Profit) |
| 4-Year Colleges & Universities | 5 | 3 | 1 |
| 2 – 4 Year Colleges | 2 | | |
| Less than 2 Years | 1 | | |
(Source: univstats)
Average Tuition and Enrollment Rates
| | | | |
| --- | --- | --- | --- |
| Undergraduate | In-state | Out-of-State | Enrollment |
| | $14,838 | $18,290 | 19,202 |
| Graduate | $16,025 | $19,536 | 1,986 |
(Source: univstats)
However, online degrees may be challenging in Alaska as the state has far fewer colleges or universities than the lower 48 states. Although enormous in landmass, Alaska's limited population influences the number of higher education institutes in the state, with a total of only seven universities, five two-year colleges, and two private schools (compared to the 143 colleges and universities in Texas and over 400 institutions in California.)
Why Study Online?
In 2020, the Covid-19 virus swept around the world and forced colleges and universities across the United States to shut down, and Alaska was also impacted. Even students in remote areas of Alaska were affected, suddenly putting students in educational limbo. Schools moved quickly to move on-campus programs to distance education in order to keep students on their academic track. As the pandemic subsided, many schools kept programs online to help increase student enrollment.
But perhaps the biggest benefit of online study is having the best of both worlds, you can continue to work and earn a quality degree simultaneously.
Convenience
Is the program convenient?
While online degrees offered entirely online from Alaska schools may not be as plentiful as in other states, you may find comprehensive degrees and individual online courses that may meet your needs.
Distant Education Formats
100% Online
Some degree programs may be offered entirely online with coursework, live or taped lectures, group projects via Zoom, etc.
Blended
A blended education format typically has coursework online but may require some in-person attendance as well. If you're pursuing a degree requiring skills training such as nursing, you may be required to attend intensive, on-campus sessions. These sessions are usually held over 2-3 weekends. You'll be given plenty of advanced warning regarding dates, times, and intensive lengths.
You'll want to carefully review the online format of any Alaska online programs you're interested in attending and to be sure it's something that fits your schedule and daily life.
Affordability
Finally, you should consider the program's affordability and whether the investment return will be sufficient. The cheaper the tuition rate for these programs, the less student loans are required, and it will minimize student debt. 9.2% of Alaskan residents have student loan debt, with 19.8% owing $20,000 to $40,000.
As with most things, the educational costs of attending traditional universities have gone higher and higher. People choose to attend online community colleges in Alaska to save on costs. Community colleges can save you money on a degree, but attending Alaska online community colleges can mean you can save even more money and have the benefits of higher education. There is an added benefit of a reduced cost of attending Alaska schools offering online courses, making it an excellent option for students of all financial backgrounds.
There are also a number of other cost-saving benefits for attending colleges and universities in Alaska with online classes.
Commuting and Dependent Care Costs
Enrolling in online Alaska colleges and universities, you can also expect to save on commuting costs. This can be critical in a state like Alaska with more small villages and towns than urban settings. With greater distances to travel in Alaska than in the lower 48 states, online study can provide significant savings.
Taking online courses can save on gas, parking, oil changes, repairs, insurance, etc. If you have children or care for aging parents, learning online can provide you with significant savings on childcare and caregivers.
Miscellaneous
Another popular advantage of attending cheaper online colleges in Alaska is the opportunity to have access to e-books instead of traditional, more expensive textbooks. At the less expensive online programs in Alaska, you may even be the opportunity for free classes, which can amount to some serious savings.
What are Some of the Most In-Demand Online Degrees in Alaska?
You may find online degrees at one of the University of Alaska System schools. There are numerous degree options a student can pursue with Alaska online degrees. Minor studies and professional certificates can also be found online from one of the University of Alaska System institutions.
Some of the most sought-after online degrees include programs in Business, Nursing and Healthcare, Science and Engineering, Computers and Technology, Education, Liberal Arts, and Workforce Programs (i.e., applied technologies leadership). You can find online degrees available in:
Associate Degrees
Major
Offered Through UA School
Accounting
Fairbanks
Radiologic Technology
Anchorage
Occupational Health & Safety
Anchorage
General Business
Anchorage, Kodiak, Kenai Peninsula, Mat-Su
Early Childhood Development
Anchorage
Construction Management
Anchorage
Associate of Arts
Anchorage, Kodiak, Kenai Peninsula, Mat-Su, Prince William Sound
Architectural and Engineering Technology
Anchorage
Bachelor Degrees
Bachelor of Arts
Special Education
Juneau
Social Science
Juneau
Liberal Arts
Juneau
Elementary Education
Juneau
Psychology
Fairbanks
Anchorage
Justice
Fairbanks
Interdisciplinary Studies
Fairbanks
History
Fairbanks
Communication
Fairbanks
Biological Science
Fairbanks
Bachelor of Business
Administration
Juneau
Fairbanks
Accounting
Fairbanks
Bachelor of Sport and Recreation
Sport and Recreation Business
Juneau
Bachelor of Applied Management
Applied Management
Fairbanks
Bachelor of Human Services
Human Services
Fairbanks
Bachelor of Science
Applied Technologies Leadership
Anchorage
Master of Arts
Justin Administration
Arctice and Northern Studies
Fairbanks
Master of Science
Special Education
Elementary Education
Secondary Education
Reading Specialist
Educational Leadership
Global Supply Chain Management
Dietetics and Nutrition

Juneau
Anchorage

Master of Social Work
Social Work
Anchorage
Doctorate/ PhD
Nursing Science
Anchorage
(Source: University of Alaska System)
Alaskan residents will seek business degrees as they decide to open their own businesses in their communities and villages across the state. Because many of these areas are highly rural compared to other states, they depend on successful businesses in their community to meet the community's supply and service demands.
These scattered populations are also in need of the same community careers, such as teachers, police officers, nurses, and other essential community positions that meet all of the needs of the community. In order to get ahead in these small areas for careers, Alaska online education gives many residents the ability to seek a career change into one of these essential roles that they are pursuing or advance their career.
For example, an Alaska nurse in one of these communities could pursue their Doctor of Nursing Practice (DNP) online and become a Nurse Practitioner in a community that may not have a doctor in residence, amplifying their career and working to benefit the community.
Homeland Security is another highly sought-after online degree among Alaskan residents. With security being a significant concern in Alaska due to the remote areas, many residents want to take advantage of the federal jobs within the state and focus on law enforcement.
Some of these Alaskan residents pursue law enforcement careers but on a more local level. Because of this interest, criminal justice is another one of the most popular Alaska online degrees. These residents pursue a criminal justice degree to become qualified law enforcement for their local villages. Maintaining a law enforcement presence throughout these communities is essential for many populations in more remote areas.
How Should I Choose an Online College in Alaska?
Knowing more about choosing the best Alaska universities can help you decide which online program to pursue. Some of them are as follows:
Accreditation
Before tackling an online program admission process, students in Alaska should review the online programs' accreditation status and ensure that they meet specific standards. Accreditations are designed to assure standards and proper curricula, faculty, student services, etc., for programs that are similar to other programs across a region or a national level. Typically, careers requiring licensure (such as nursing or law) or employers may require specific accreditations to determine career promotion based on accreditations.
Alaska colleges and universities can seek regional accreditation through the Northwest Commission on Colleges and Universities (NWCCU). Individual programs may also hold accreditation through organizations such as the Accreditation Commission for Education in Nursing (ACEN), Commission on Collegiate Nursing Education (CCNE), the Accreditation Board for Engineering and Technology, Inc., or the Accreditation Council for Business Schools and Programs (ACBSP).
Other regional accreditations include:
Middle States Commission on Higher Education (MSCHE)
Higher Learning Commission (HLC)
New England Commission of Higher Education (NECHE)
Northwest Commission on Colleges and Universities (NWCCU)
Commission on Colleges (SACSCOC)
Southern Association of Colleges and Schools
NC-SARA Reciprocal Agreements
If you're not an Alaska resident, an important thing to remember as you consider an online program is whether the school has an NC-SARA Reciprocal Agreement with your state.
Because of state laws, not all schools offering online programs can accept students from every state. You should check to see if the school is a National Council for State Authorization Reciprocity Agreements (NC-SARA) member. This agreement will let you know if residents from your state qualify for admission.
Job Markets
The second thing to consider is the job market in the state. Students who are looking to obtain a degree but plan on living in Alaska should consider if the degree they are pursuing has an actual job market for them upon graduation. This is one of the reasons why law enforcement degrees such as criminal justice and homeland security have such high popularity among residents.
According to the employment site, Indeed, some of the highest-paying jobs in Alaska are:
Architect ($135k)
Nurse Practitioner ($134k)
Petroleum Engineer ($124k)
Data Scientist ($106k)
Solutions Engineer ($106k)
Chief Operating Officer ($104k)
Flight Instructor ($101k)
Mining Engineer ($93k)
Financial Aid/Scholarships/Grants For Alaskans
Online students, depending on the degree and/or school, may qualify for in-state tuition even if they live outside of the state. You'll want to talk with an admission advisor to determine if you qualify for in-state tuition as a distance education student.
Most students, traditional, nontraditional, or retired adults, may need financial help with the program's cost. You may be able to access grants and low-interest student loans or scholarships.
Federal Financial Aid for Alaskans
Alaska colleges and universities holding accreditation also offer the Federal Student Aid programs such as Pell Grants, loans, and departmental scholarships. To qualify for most financial assistance, you'll need to make an application for student aid using the Free Application for Federal Student Aid – FAFSA®. This form will also help when applying for need-based scholarships as well as state and school grants.
Alaska Scholarships and Grants
Alaska offers a wealth of scholarship opportunities for Alaska natives and residents. These scholarships are frequently awarded based on financial need, college major, high school activities, gender, heritage, and other criteria.
Scholarship
Amount
Eligibility/Requirements/Preference
Alaska Native Students in Arts and Media Fund
$5000
Alaska Native student training in Media and/or Visual Arts
Art Jess Scholarship Fund
$1000
Alaska resident/Native, American Indian, and/or Hawaiian Native; 2.5 GPA
Bettye Davis East High School STEM Scholarship
$2000
Current Bettye Davis East High School graduating senior; pursuing STEM field
Brandon C. Reiley Scholarship
$2000
Alaska resident; 3.0 GPA; studying aviation, science, sustainability, math or education
EMC Engineering Scholarship Fund
$5000
Financial need; pursuing Engineering, Architecture, Construction Management or similar degree
Liam Hood Scholarship
$5000
Alaska resident; 3.5 GPA; previous involvement in music or art
Kathryn E. and John P. Doyle Scholarship Fund
$2000 (UG)
$5000 (G)
Female; enrolled or accepted at University of Alaska Fairbanks; studying science-related degree
Holly Dick Scholarship
$10,000
3.0 GPA; First-generation Chinese American student
Senator Bettye Davis Memorial Scholarship
$4,000
Minority women, identified as African American, American Indian/Alaska Native, Asian/Pacific Islander, or Hispanic; Alaska resident; 2.5 GPA
(Source: The Alaska Community Foundation)
Alaska Education State Grant
Alaska offers a state grant for undergraduate students who are residents of the state. Depending on your financial need, as demonstrated with the Free Application for Federal Student Aid – FAFSA®. The grant ranges from $750-$2,000 per semester and eligibility is determined by the Alaska Commission on Post-Secondary Education.
Other Money Saving Options for Alaskan Students
Work/Life/Military Experience
Schools recognize that nontraditional students have previous experience in a particular field. Programs may allow you to earn academic credit for your work or life experiences. Any military training you may have had may also be considered for academic credit. It's worth talking with admissions about that possibility.
Degree Completion/Transfer Credits
Typically, school tuition is charged for each credit hour you take. Have you attended another accredited college or university? You'll want to have your academic transcript sent to your new school to see which courses will transfer.
The Best Online Colleges in Alaska
The College Consensus ranking of the Best Online Colleges in Alaska combines the results of the most respected college ranking systems with the averaged ratings of thousands of real student reviews from around the web to create a unique college meta-ranking. This approach offers a comprehensive and holistic perspective missing from other college rankings. Visit our about page for information on which rankings and review sites were included in this year's consensus rankings.
The Best Online Colleges & Universities in Alaska category is limited to schools in Alaska offering online degree programs or courses at any level. Schools are presented in alphabetical order
Alaska Pacific University
Alaska Pacific University is a small, private, coeducational, liberal arts college affiliated with the Methodist church in Anchorage, Alaska, that opened in 1960. Undergraduate to the graduate level are offered, including Bachelor of Arts, Master of Arts, MBA, and an Executive MBA. APU organizes majors through institutes that are built on five competencies in ethics, communication, cultural/history, critical thinking, and scientific research. Professional studies classes in Alaska Native Governance, Alaska Rural Management, Nursing, Community Health, and Business Administration and Management with courses that may be offered evenings, weekends, or online.
University of Alaska Anchorage

This comprehensive public research university offers degrees at every level, from associate to doctorate, which opened in 1954, just shortly before the Alaskan territory became a state. Online degrees at the University of Alaska Anchorage range from the associate to doctoral levels in Liberal Arts, Nursing, Human Services, Education, Public Health and Social Work, and others. Occupational Endorsement certificates are offered online as well as an undergraduate certificate in Corrections. Non-residents who take courses that are offered 100% online are charged tuition at the in-state student rate.
University of Alaska Fairbanks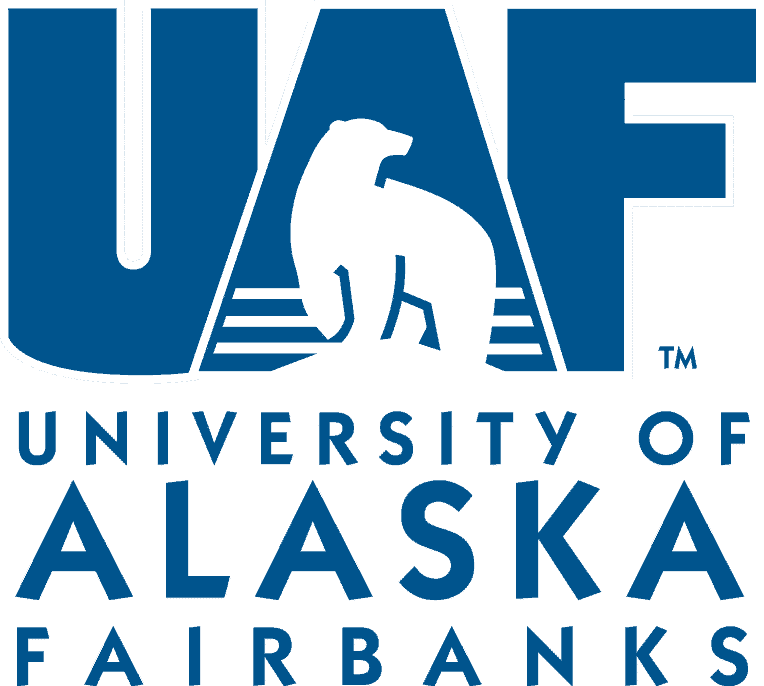 Founded in 1917, the University of Alaska Fairbanks is the state's flagship university. It dates back to the original Fairbanks Agricultural Experiment Station, a federal facility that tested viable agricultural methods for the new territory. The eCampus at UAF offers some of the most popular majors in biological sciences, psychology, accounting, fisheries, marine sciences, homeland security, and more. U.S. News and World Report rank UAF in its top schools with special acknowledgment of its online master's programs in business administration and criminal justice. Online students pay in-state tuition regardless of residency.
University of Alaska Southeast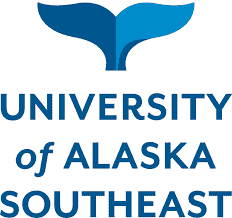 There's a lot to recommend the University of Alaska Southeast online degree programs. You'll find small classes, plenty of academic support, and tutoring when you enroll in this online division of UAS. Located in Juneau, this university offers associate, bachelor, and master degrees online with a wide slate of studies in several disciplines, including education, business, social science, and Alaska Native Language and Studies. Occupational endorsements and professional certificates are available online as well. Some degree programs offer online minors as well.
Related:
Best Online Colleges & Universities