Completing an online MBA program is the perfect way to broaden your knowledge and skills in the business field. Students also get to network with other professionals in leadership and management. The curriculum offers a fresh perspective of innovative management strategies and principles. Business professionals looking to enhance their careers or explore future career opportunities will find that a program like the online MBA has been designed with that very purpose in mind. This ranking of the 2022 Best Online MBA Programs will give prospective students the top 25 distance-based programs from around the country.
Online MBA Programs
Before considering Online MBAs, it's best to investigate and discover the many benefits of pursuing a degree through distance learning. Then it's easy to find the positive results it will result in throughout one's professional career. An online MBA program will benefit the degree holder in so many ways. There is no substitute for pursuing an advanced degree. It sharpens one's expert-level knowledge and skills of the field. And it does it all with the convenience and flexibility that only distance learning provides. To help you in your school search, here is a comprehensive ranking of the best online MBA programs in the country.
Methodology
This is the 2022 ranking of the top online MBA programs. It is a consensus ranking. This means we combined ranking data from five of the most respected MBA and school rankings: The Economist, Bloomberg Businessweek, U.S. News and World Report, The Financial Times, and Forbes. The data for each program was averaged and place on a 100-point scale to find the Consensus Score. This composite ranking allows students a better overall view of each Online MBA program's prestige and rank in the nation.
The MBA
human resource management,

financial management,

communications,

business analytics,

management, and

marketing.
hospitality,

realty,

sports management,

international business,

executive leadership, and

health care.
Can I afford the tuition?

Can I expect a notable return on investment?

Can I flourish in my career while I study?
The Online MBA Program
The good news is that now is a great time to consider an online MBA program. Covid-19 greatly affected how all colleges and universities consider distance education. Online students can now reap the benefits of improvements these institutions of higher learning have put into place. Many of the nation's best online MBA programs have been designed with professionals with active and multifaceted lives in mind. Online and part-time options allow students to deepen their knowledge and experience in the business world while maintaining personal commitments and balancing successful careers.
For some, there may never be one right time to begin pursuing an online MBA program. However, the time will always be now. If you are contemplating business school, consider these reasons why you owe it to yourself to take the next step in your career by earning an online MBA degree:
An Online MBA Program Improves Leadership Skills
An online MBA program equips business students for leadership roles within organizations in their field. As the Harvard Business Review reports, many leading MBA programs emphasize building solid interpersonal and leadership skills. Noteworthy MBA programs teach students how to become effective managers. While many online students already work in management positions there is still more management growth to consider. The opportunity to build and refine leadership skills in an academic setting with fellow students looking to do the same, is a significant.
An Online MBA Program Can Increase Job Opportunities
Many entry-level positions only require an undergraduate degree from a four-year accredited university. Many times a graduate degree is generally not essential. However, since an advanced degree like the online MBA is optional, it will give professionals vying for limited positions a competitive advantage. It offers an edge over competitors in the field when looking for advancement opportunities. Graduate students who take the time to earn an online MBA program will likely notice increased enthusiasm from employers. Graduates discover that they are eligible for more advanced and lucrative positions.
An Online MBA Program Can Be Affordable
One excuse some professionals use for not returning to higher education is the cost of the program. This is not surprising. Some business schools advertise tuition rates that can exceed tens of thousands of dollars per year. But, as The Princeton Review reports, online courses can be much more affordable.
Some of the nation's best business schools provide opportunities for online MBA applicants to secure scholarships and financial aid. Many organizations offer financial assistance to employees interested in earning an online MBA degree. These employees may stand a good chance of staying with the company once their degree is completed. Potential graduate students should keep in mind that if they enroll in an online MBA program, they automatically save money on the cost of commuting. Working professionals also enjoy a steady income from their day jobs.
When considering the financial burden of an advanced degree, it is important not to assume that online MBAs are out of reach. Commit to doing your homework and research your options thoroughly. You may discover that an online MBA degree is much more financially viable than you first imagined.
An Online MBA Program Provides a Comprehensive Business Education
For some, an online MBA program is a means to an end – a mere stepping stone to lucrative and high-powered career opportunities. Because of this, the educational rewards of the program can be minimized or overlooked. It is essential not to underestimate the educational benefits of the degree. As Forbes confirmed, MBA students learn from highly knowledgeable instructors, many of whom become lifelong mentors and friends to their students. Many MBA students leave graduate school with a strong sense of who they are, their career goals, and what to expect within the business world.
Online MBA programs Offer Excellent Networking Opportunities
In the same way that instructors may become valuable professional contacts, the same can be said of peers within an online MBA program. When graduate students begin an MBA program, they soon discover many opportunities to interact with other students who possess similar professional goals. This presents substantial opportunities to make lifelong professional connections. Business schools across the nation maintain established alumni networks. They act as valuable resources for graduates to explore new options.
Online MBA programs Provide Students with Unparalleled Technological Insights
MBA programs stay up to date with, and educate students on, all the current developments in business. This is especially true for MBA students taking coursework through distance education. They are conduits for receiving information and participating in interaction that depends on the latest programs and platforms.
Working toward an MBA is no simple task. It can be especially difficult for students balancing full-time careers and personal obligations simultaneously. The challenge, however, should be welcomed. Completing an online MBA demonstrates to employers that you rise to the occasion when achieving a challenging goal. Earning a degree like the online MBA indicates to others that you take your career seriously and are willing to put in the additional time to gain a qualification that puts you ahead.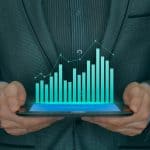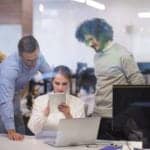 Related:
Ultimate Guide to Online MBA Degrees
Best 1-Year Online MBA Programs
Best Online MBA Programs for IT Managers
Best Online MBA Programs for Sales Managers
Best Online MBA Programs for Marketing Managers
Best Online MBA Programs for Fundraisers
Best Online MBA Programs for Management Analysts
Best Online MBA Programs for Business Operations Managers
Best Undergraduate Business Programs
Best No-GMAT Online MBA Programs