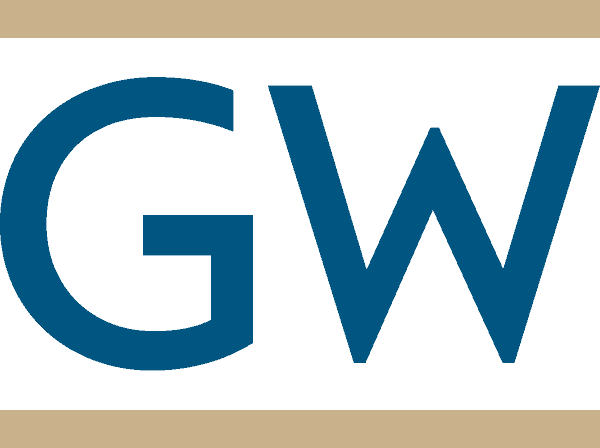 Accreditation
AACSB, Middle States Commission on Higher Education
George Washington University's School of Business is located right in the middle of our nation's most economically and politically dominant city. Business students have the unique advantage of extracting monumental knowledge and experience out of some of the highest quality professionals, businesses, and governmental entities. The esteemed faculty and rigorous curriculum uphold the importance of critical thinking skills, excellence, innovation, ethical standards, value, respect, integrity, intellect, success, multidisciplinary knowledge, engagement, and outreach. They have been perfecting business and leadership education since 1928.
Education
Undergraduate students can study for a Bachelors in Accountancy, Business Administration, or Finance. BBA students are required to study one or two of these concentration options: Accountancy; International Business; Business Analytics; Innovation & Entrepreneurship; Business Economics & Public Policy; Marketing; Finance; Real Estate; and Sport, Event, & Hospitality Management. Graduate students can pursue a Global Master of Business Administration, a Professional MBA, or an Accelerated MBA. Other options include Specialized Master's degrees in Accounting, Government Contracts, Tourism Administration, Finance, Business Analytics, Management, International Business, Human Resource Management, Project Management, Interdisciplinary Business Studies, and Sport Management. Doctoral students can earn a Ph.D. in Accounting, Finance, Management & Strategy, Decision Sciences, International Business, or Marketing. Students can join the 4+1 Program to obtain a bachelors and masters degree in just five years.
Internships and independent study projects are excellent ways to gain competitive experience. Global and Experiential Education programs offered include Consulting Abroad Programs, short-term trips, and long-term programs to places like Berlin, Grenoble, Rwanda, France, Mexico, South Africa, Korea, Switzerland, Egypt, and Argentina. Many scholarships are available including the Gene R. Cohen Entrepreneurial Scholarship, the David S. Cohen Scholarship in Business, and the Polden Family Endowed Scholarship Fund.
Student Life
There are countless opportunities for students to engage in education-enhancing events, activities, and groups. Student organizations designed for business students include 180 Degrees Consulting, Ascend GWU, Alpha Kappa Psi, Commercial Real Estate Network, Capitol Advertising, Finance & Investments Club, Women in Business, Sports Business Association, Fashion & Business Association, and the Multicultural Business Student Association. The F. David Fowler Career Center helps prepare undergraduate and graduates for success through career fairs, professional dress instruction, on-campus interviews, a Career Management Strategy course, and finding internships and jobs.
Another great resource is the George Talks Business series of interviews which provide insight into the world of business on a variety of topics. The speakers are well-known business, nonprofit, government leaders, and alumni. Many research centers including the Center for Entrepreneurial Excellence, Center for International Business Education & Research, Center for Latin American Issues, Center for Real Estate & Urban Analysis, and the Global Financial Literacy Center exist to benefit students, faculty, staff, and the community.
Online Programs
Graduate students can benefit from the ability to obtain several distinguished degrees entirely online. These degrees include a Masters in Business Administration, MBA in Healthcare, a Masters in Project Management, and a Masters in Human Resource Management.
SEE ALSO