An MBA is a Master's Degree in Business Administration, and it is a solid advanced degree that helps students take their former bachelor's degrees and their skills to the next level. Although some may think that this degree is only for people already involved in business, it can actually be used by aspiring individuals in nearly any field, including finance, technology and health care. It is also a great tool for individuals who want to work for themselves or who want to be entrepreneurs. This degree equips students with the skills and knowledge necessary to be leaders in their fields.
Recommended Online MBA Programs
Visit sites to learn more about enrollment, tuition, and aid
MBA programs typically last approximately two years for students who take classes full-time. However, some programs do offer faster completion times, and others offer options for students who want to learn part-time while continuing with their current job responsibilities. Applicants must usually take some type of business school entrance examination to be considered for any MBA program.
Many people see MBAs as a great way to fast-track their careers or as a way to get more from a career. Others use it as a platform to change their careers or to take on more responsibilities at work. Nearly all who use this degree to their advantage find that they make more money with an MBA than they did prior to degree completion. In fact, a 2017 survey from the Graduate Management Admissions Council found that most people who completed MBA programs said that they were satisfied with their degrees, would complete MBA programs again if given the choice and found the degree to be financially rewarding to their careers.
While an MBA is generally as rewarding as one makes it, graduates of highly rated business schools show an average compensation of $161,566 post-graduation. However, those who graduate from lower-ranked schools see only a third of this level of compensation. In addition, MBA graduates who work in for-profit sectors see far greater salaries than do those who work for non-profits. Overall, therefore, this advanced degree is a highly popular and financially fulfilling degree for students who are well-motivated.
Because an MBA sets up individuals for advancement in a variety of careers, it can be used as the basis for numerous types of jobs. It is used in business, sales, human resources, engineering, health care, technology and much more. Most people with MBAs find themselves in management positions as can be seen from the following list of the top 10 high-paying MBA jobs.
Investment Banker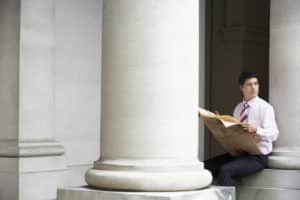 While not many people make it into the world of investment banking, it is an incredibly lucrative and rewarding career for those who are willing to pour themselves into their jobs in the first few years of their careers. This is a difficult job to get and typically requires an amazing resume, astoundingly positive transcripts and a fabulous and flawless interview process. In addition, this career nearly always includes an MBA from a top school. Without an MBA, most people do not gain access to this financially secure career.
Those who do use their MBAs to become investment bankers will find that they are kept quite busy especially initially as they are trying to make their way up the corporate ladder. During the first few years, most people work very long weeks of 70 to 80 hours or more. Over time and with seniority, these hours should level off and individuals will begin to start setting their own hours and choosing their own projects.
Investment bankers generally help large businesses and corporations as well as government agencies in some cases to put their money to work for them. They will obviously help with investments of funds but will also help with financial mergers, the underwriting for major deals, large transactions and pension funds. They will help take businesses public or help large businesses acquire smaller businesses. Investment bankers often spend much of their time in front of computers working on pitches and creating financial models. However, they will also need to go in front of company executives to pitch their ideas and will need to work well in teams to get financial jobs completed.
It is difficult to pinpoint the exact salary of an investment banker because annual pay can be dramatically different between individuals with different levels of seniority and between bankers working for different types of corporations. However, the average annual pay clocks in at over $200,000, and many can make well over $400,000 to $500,000 annually. In addition, investment bankers tend to do better financially when financial markets are doing well overall.
Financial Manager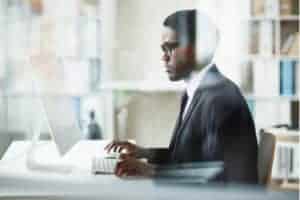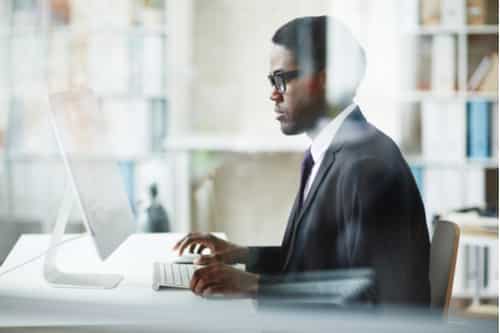 MBAs let individuals quickly get into management positions in nearly any sector. In the financial sector, most financial managers today have master's degrees with an emphasis on MBAs. Additionally, financial managers often get professional certifications to show their commitment to their jobs and to show their level of knowledge. The Chartered Financial Analyst certification is one option as is the Certified Treasury Professional certification.
Financial managers are in charge of the overall monetary health of their organization. They are in charge of keeping the bank accounts healthy, of ensuring that the people under them are doing what is necessary and of doing much of the daily and long-term financial paperwork as well. For example, they may create regular financial statements, business activity reports and cost reports. Of course, their duties and responsibilities are changing as technology continues advancing. Much of their work is now done on computers, which makes work faster and more intuitive than ever.
All types of companies require financial managers to be on their payrolls. Therefore, these individuals must be knowledgeable in all areas of business, including health care, government, retail and credit agencies.
Once again, financial management is a lucrative job that is only expected to grow in the next decade. Approximately 19 percent more jobs are expected to be added in this industry by 2026 for a total of 689,000 jobs. Financial managers make an average of $125,080 per year with even higher paychecks going to those working in professional, scientific or technological sectors.
Marketing Manager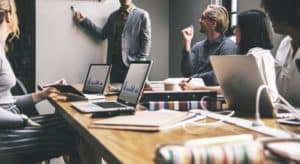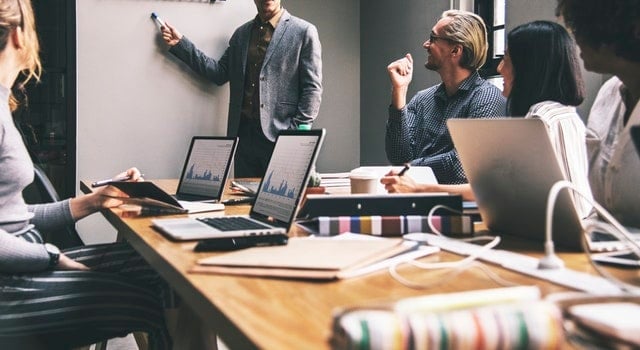 Listed as number one in best sales and marketing jobs by U.S. News and World Report, marketing management is a lucrative and popular career for individuals who enjoy advertising, customer service and creative vision. The beauty of this career is that it is very diverse as far as jobs that an individual will do. In a typical year, these individuals will help corporations create marketing materials, do design work, create Websites and institute campaigns to bring more business to the corporation. Other marketing managers work on budgets and contracts for staff, create radio and television advertising campaigns, negotiate advertising contracts, create market research studies and analyze completed research studies. Managers must also be aware of the cost for all advertising campaigns. This job requires a great deal of interaction with coworkers who must be able to work as a team as well as with clients who will always want to be kept in the loop.
Marketing managers usually start with a bachelor's degree in marketing or business. However, those who receive MBAs after their initial degree find that they have more marketable skills especially in the management sector and that they can receive higher paychecks. In addition, many managers go through internships especially if they are transitioning to new sectors. A majority of these individuals work in advertising and public relations sectors while some work in information or wholesale or are self-employed and are hired by clients for specific projects.
This is a high-paying MBA job that does not come with quite the same amount of stress that some other top-paying careers, such as investment banking, do. Marketing managers make an average of $134,780 annually with top paychecks going to those in professional, scientific and technical sectors and the lowest paychecks going to those in wholesale trades. This career is expected to grow in the United States by 10 percent by 2026, resulting in 22,100 more jobs due in part to the increase in Internet and digital advertising needs.
Recommended Online MBA Programs
Visit sites to learn more about enrollment, tuition, and aid
Sales Manager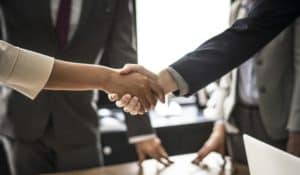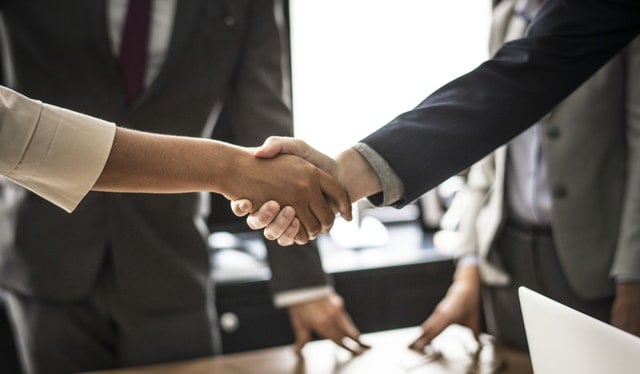 Coming in directly behind marketing management in best sales and marketing jobs in the United States, sales management is an exciting and prosperous career as many companies are taking in-depth looks at how and where they sell their products. Sales managers are incredibly important today as they help companies reach out to new customers, keep current customers, set new sales goals and create new strategies for reaching out to customers in this increasingly digitalized world.
Sales managers must work extensively with their teams and must be motivational. They are needed to push team members to meet sales targets and to expand sales. They must recruit and hire sales team members, work with marketing teams, have their goals aligned with the financial goals of the organization and be able to meet quotas regularly. These individuals will create new promotional plans, create training programs for members of the sales team, stay on top of current market trends and be aware of what customers currently want and need. Creativity, leadership and customer service skills are some of the most necessary qualities for these people. Plus, they must have analytical minds and must be able to communicate their findings clearly with team members.
Although many people become sales managers without MBAs, those with advanced degrees obviously gain higher salaries and are able to climb the corporate ladder much faster than can their non-MBA counterparts. Certain sectors, such as technical corporations, particularly look for candidates with MBAs. Sales managers can expect to make an average annual salary of $124,220 with higher salaries going to those in financial and insurance industries.
Information Technology Manager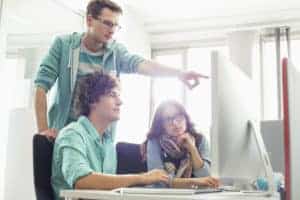 An IT manager has a background in computers and uses that knowledge along with a background in business and leadership to head up large IT teams in a wide variety of companies. Nearly every company these days requires IT professionals to help them meet their daily operational goals. There are currently over 350,000 IT management jobs in the United States, and most individuals in this career work for computer systems design companies. Others work for information, finance, insurance or management companies. Their daily tasks include planning and installing new hardware and software, maintaining computer and network security, analyzing costs of new systems, upgrading networks and directing other IT teams. For example, they may hire and direct the work of computer systems analysts, software developers and computer support teams so that all are working for the same overall company goals.
An MBA can help IT managers make it farther in their careers than they could with just a bachelor's degree in computer science. In fact, most companies these days require people in this position to have a graduate degree as well as a few years of experience in the field. Some IT managers progress to chief technology officer positions, which typically require at least 15 years of related experience.
These extra two years to get an MBA degree are well worth it in this profession where most people make an average of $142,530 per year. This profession is expected to grow by 12 percent by 2026 with over 44,000 jobs added. Much of this growth will come from the need for more cybersecurity in nearly every company.
Management Consultant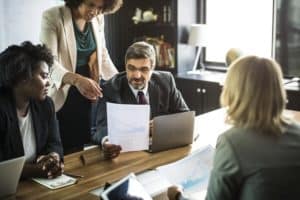 A management consultant is often self-employed, working directly with particular companies to complete specific projects before moving on to new projects. Many high-end consultants work directly with CEOs and top management teams for large companies to help them develop cutting-edge plans that will allow them to remain relevant in today's shifting economy.
Management consultants mainly create plans that help companies increase their profits, build their customer or client bases and increase their presence through marketing. Today, they particularly focus on helping companies maintain positive online presences. They also help businesses wade through the sometimes murky waters of business law. A good consultant is well worth his or her money thanks to the improved profits that they bring to organizations.
Although the unemployment rate is at 4 percent for consultants, which is slightly higher than for other high-paying MBA jobs, these individuals appreciate the increased work flexibility and the ability they have to choose their own jobs. Although the average pay for management analysts and consultants is only $83,610 annually, some working for high-end companies can make well over $100,00 per year. Plus, the job growth rate is projected to increase by 14 percent by 2026 with a majority of growth for smaller consulting firms.
Health Services Manager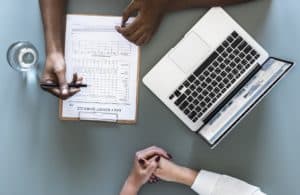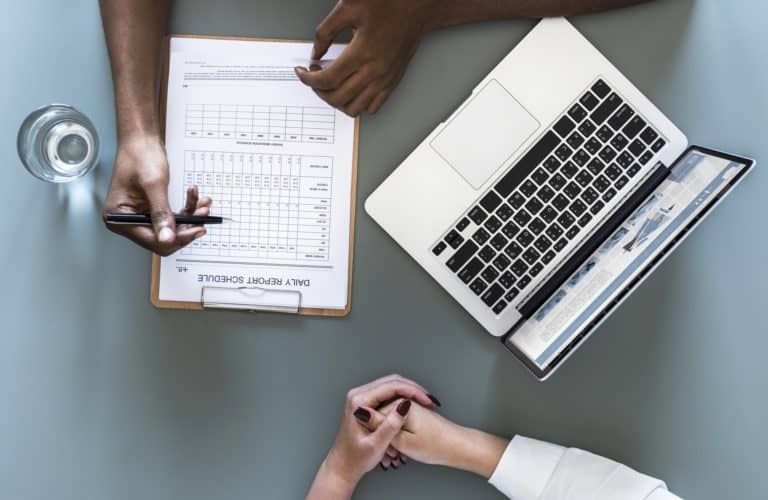 Health services managers apply their in-depth business and management skills to the world of health care, often working for hospitals, skilled nursing facilities, clinics and other health care facilities. These professionals ensure that health care facilities are following the rules instituted by government and accrediting agencies. They also oversee many physicians and other health care workers. Therefore, they must have excellent critical thinking and communication skills.
The good news for health services managers is that their skills will be in even higher demand as the American population continues to age. As the Baby Boomer generation needs increasing amounts of health care in inpatient and outpatient facilities, the health care industry as a whole is expected to boom. The need for health services managers in particular is expected to grow by 20 percent by 2026, which is far faster than most occupations are projected to grow. Managers will particularly be needed to deal with electronic health records and information technology in the health care setting, and they will be needed to manage growing health care organizations. The payoff for this career is high with most individuals making an average of $99,730 with even higher salaries for those working in government agencies and in major hospitals.
Senior Product Manager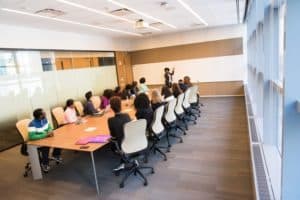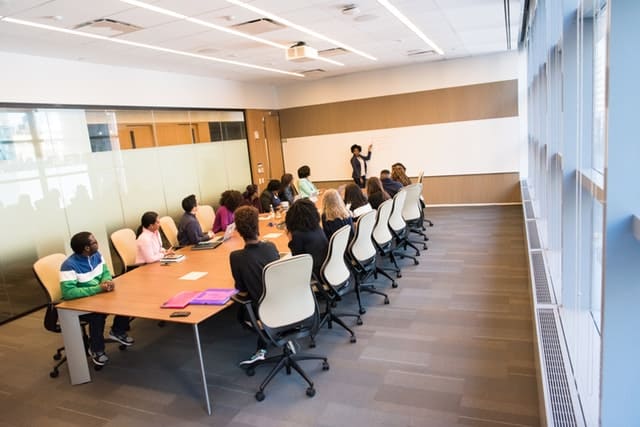 Product managers oversee the production of new products from start to finish. They are usually employed in the technology sector and often help create mobile devices, Websites, apps and digital products. Therefore, not only must these individuals understand technology, but also they must understand the business side of marketing, sales and finance.
These individuals must employ a great deal of strategy as they consider what customers currently want and what will sell best. They are in charge of the financial side of the product as well as the production side, keeping the team on a strict calendar and ensuring that the product is launched correctly.
Product managers with MBAs have proven that they understand the inner-workings of their business and that they are driven to succeed. The average annual pay for these individuals could fall between $98,000 to $107,000 depending on where they work and on their level of experience.
Business Development Director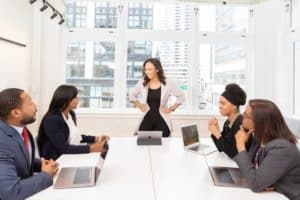 While daily business operations are certainly important, the smart business owner realizes that he or she must constantly develop the company to remain relevant to customers or clients. A business development director will oversee these needs, hiring development staff, ensuring that employees are well-trained and making sure that training follows the strategic goals of the company. In addition, this person will determine exactly what the focus of each department should be, how the company can expand its reach to a larger market and how the financial aspect of the business can be aligned with these overall goals. Most business development directors work in offices, and some travel to regional offices to ensure that all areas of the business are correctly aligned.
The job outlook is positive with an expected growth rate of 10 percent in the number of business development director jobs by 2026. Many of these jobs will be directly related to companies that want to create new strategies to save money and restructure. The average annual pay for these professionals comes in at $103,254 with top earners making as much as $165,000.
Business Operations Manager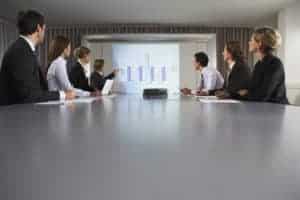 While MBAs do not have to be used only in business-related jobs, as proven above, some businesses certainly do value this degree especially in those who hold management positions. Those with MBAs are usually proven leaders who have numerous skills sets, can work in a team and can analyze data to make smart decisions.
A business operation manager can work in a variety of departments in any type of business and can have nearly any type of job description. Some hire people or negotiate contracts. Others serve as guides to team projects or work with customer service departments. Because every business relies on daily operations to survive, these skilled workers are needed to keep companies afloat and thriving in today's competitive markets.
Business operations managers who are dedicated to their jobs and who are motivated to succeed have great opportunities for growth and upward mobility in their jobs. However, they should be prepared for a high level of stress and a degree of inflexibility in their hours to get to these coveted positions. Business operations managers will be highly rewarded for their efforts, however. The average annual salary is just over $100,000. With an unemployment rate of only 2 percent in this field, individuals will be in high demand with the right MBA.
Master's Degrees in Business Administration have proven to be incredibly rewarding for many motivated adults who have the perseverance to take on new learning opportunities and to complete the necessary steps to advance in their jobs. Not only can people with MBAs find fulfilling work in leading others in their professions and in being at the pinnacle of knowledge in their fields, but also they can often benefit from increased salaries, which typically come in at far over $100,000 annually. An MBA is the perfect choice for an individual who does not want to settle for the average when the extraordinary is just around the corner.
Recommended Online MBA Programs
Visit sites to learn more about enrollment, tuition, and aid
Related Articles
What is a MBA?
50 Best Online MBA Programs
Best No-GMAT Online MBA Programs
Fastest Online MBA Programs
Best EMBA Programs
Best Online DBA Programs