Are you looking for the best Online MBA programs you can complete fast? You will discover that one year Online MBAs have become increasingly popular in recent years, providing business students an accelerated format to the ever-popular Online MBA. Accelerated Online MBA degrees offer flexibility, accessibility, affordability, and now allow graduation within one calendar year. This consensus ranking of the top 1-Year programs shines a light on these extraordinary programs from the top business schools around the country.
One Year Online MBA Programs
More colleges and universities in the United States are introducing the twelve-month, accelerated format to their line-ups of featured programs. 1-year MBAs are ubiquitous in Asia and Europe. Courses within these programs are typically more intensive and will not usually include an internship. The compensatory benefits cannot be beaten. One of the potential pros of the one-year MBA over a two-year program is that a shorter duration. This often translates to a lower cost, less tuition fee investment, and lower living expenses. Online MBA students graduating in one year get to revive their career momentum quickly. Their two-year counterparts do not. Distance learners don't move and find employment as they pursue their advanced business degrees. With these and other advantages in mind, here are ten of the nation's best 1-Year Online MBA programs.
Recommended Online MBA Programs
Explore our featured online programs to find the right match for you today.
Methodology
Our 2022 ranking of the best One Year Online MBAs is a consensus ranking. These hybrid and online MBA programs can be completed in 12 months or less. Information was combined from five leading MBA ranking systems: Forbes, The Financial Times, U.S. News and World Report, Bloomberg Businessweek, and The Economist. All scores for each Online MBA were converted to a 100-point scale, weighted equally, and averaged to reveal a Consensus Score. The base tuition of each program was used as a tie-breaking factor in the event of a tie.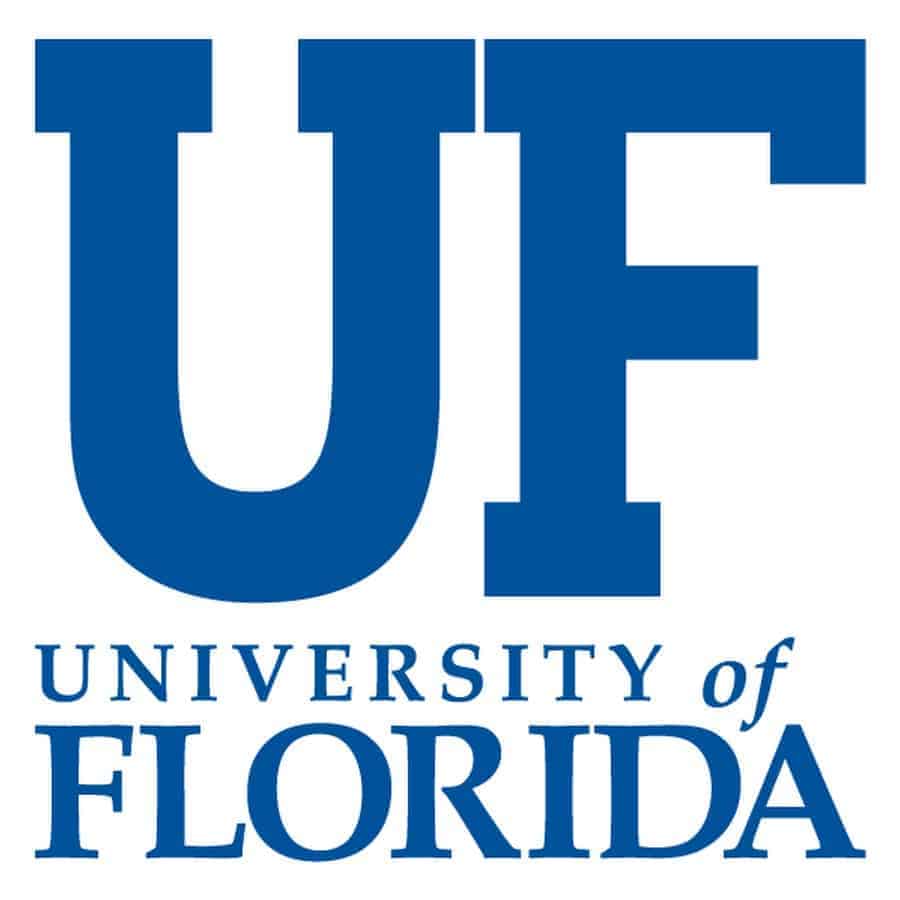 The nation's best 1-year online MBA is available at the University of Florida's Warrington College of Business. UF's one-year format is one of the best ways distance learners needing to expedite their business education can earn their MBA. The accelerated format is for graduate students who meet the eligibility checklist requirements. Florida is one of a few select MBA programs on the planet that offers such an option—one that is both AACSB-International accredited and grants a diploma equivalent to an on-campus program.
Armed with a business undergraduate degree (completed within the last seven years) and a foundations review featured as part of this program, program candidates will delve into higher-level MBA courses sooner in the accelerated program option. The Online One-Year MBA features thirty-two credits instead of the 48 credits in UF's two-year programs. Business school leaders recognize that business undergrads completed core business courses during their bachelor's experience and are not required to repeat them. Admissions team representatives evaluate transcripts to ensure all students' eligibility. This one-year online MBA has what it takes.
The University of Tennessee, Knoxville, features multiple 1-year online MBAs through the Haslam College of Business. Business school leaders have worked hard to curate a suite of programs for emerging to established business leaders. From value-based management tactics to supply chain logistics, distance learners will earn a holistic business education that prepares them to make strategic decisions in their organizations. Even more so, Haslam's affordable and accessible one-year degree options help graduate students meet the demands of advanced leadership positions.
Tennessee features a diverse suite of specialized MBAs for working professionals. While all these programs are designed to empower business leaders across industries, potential students can explore the critical elements of each program by contacting admissions experts to begin their journey at Haslam. Members of the business school's enrollment team are available to provide further details and help applicants find the MBA program that is the best fit for their future. Program prerequisites include an applicant possessing at least five years of professional work experience, while the Executive MBAs prefer between seven and ten years of experience. Online MBA students can pursue an Executive MBA – Global Supply Chain, Executive MBA – Healthcare Leadership, Executive MBA – Strategic Leadership, or a Physician Executive MBA. This exceptional degree will put the skills and knowledge MBA students learn into practice.

The Hankamer School of Business at Baylor University features an exemplary one year online Master's of Business Administration. This exceptional business program provides principled leadership tools to enable distance learners to deliver results and command admiration. Through engaging discussions with professors and classmates, graduate students learn the power of teamwork, how to communicate professionally, and the importance of approaching complex business scenarios with faith-based integrity.
Baylor's accelerated online MBA program supports leaders' aspirations to leverage the professional experience and graduate education to increase their success—without needing to leave their current careers. By selecting an emphasis, MBA students can focus on developing their highly specialized, career-ready skills. Hankamer currently offers a generalized degree, or students may choose between four concentrations, including Cybersecurity, Marketing, Executive Communication, and Global Trade and Supply Chain Management. Learning within this program's 100% online format allows graduate students to balance their personal and professional responsibilities and goals in an education tailored to their needs. This accelerated online MBA helps leaders reach their career goals.
A 1-year online MBA program is available at American University's Kogod School of Business. Kogod's [email protected] is perfect for mid-career professionals who want to learn strategic communication and management skills to help them promote leadership positions. The business school takes a forward-thinking and inclusive approach to business education. It prioritizes diversity while realizing that 21st-century business leadership requires a global perspective.
This top-notch curriculum stresses foundational business practices and leverages Kogod's prime Washington, D.C. location by giving MBA students the chance to create new connections within the nation's capital during on-campus immersions. The online MBA program prepares distance learners to apply financial analysis and leadership skills to help organizations operate more efficiently across all types of industries. The curriculum includes in-person immersions, during which graduate students learn from experts in business capitals worldwide, and the chance to select electives that customize learning within career goals. With this one-year online program in business, MBA students won't have to put their lives on hold.
The University of Oklahoma's Michael F. Price College of Business offers a 1-year online EMBA. The business school's Executive MBA in Aerospace and Defense is uniquely designed to develop the leadership and management needed in the aerospace and defense workforce. Potential graduate students lacking a business education are encouraged to apply to this program. The one-year online MBA was designed by leaders in the Aerospace and Defense Industry and acclaimed instructors at the University of Oklahoma.
Price offers a unique learning format that allows distance learners to network and complete courses online to minimize time away from job responsibilities and home. The curriculum was developed and is delivered by industry leaders and respected OU faculty. It provides distance learners with knowledge of integrative thinking and synthesizing concepts between business and A&D functions. Its thirty-two credit hours can be completed in just 12 months through online coursework. Students interested in a high-quality program will be impressed by this top-five degree.
Recommended Online MBA Programs
Explore our featured online programs to find the right match for you today.
A one year online MBA program is available at the Rawls College of Business Administration at Texas Tech University. Accessible and accredited, the Rawls online MBA allows distance learners the chance to earn a valuable Master of Business Administration at their own pace. While the average time of coursework completion varies, the program can be finished in as little as one year.
Program candidates are matched with an MBA advisor during course scheduling. Business students may also choose to add a specialization in Marketing Analytics or Information Technology. Regardless of their background, the business school's comprehensive curriculum will give MBA students an in-depth understanding of critical business problems and help them develop strategic decision-making abilities. Interactive coursework exposes students to real-world issues, allowing them to apply what they learn to their careers immediately. Core courses are designed as foundational building blocks for modern leaders. They include Financial and Managerial Accounting, Financial Management Concepts, Information Technology and Operations Management, and Leadership and Ethics. This noteworthy one-year online MBA deserves a second look.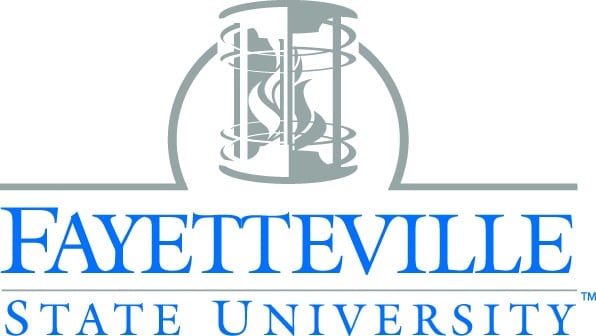 A 1-year online MBA is offered at Fayetteville State University's Broadwell College of Business and Economics. The [email protected], along with the graduate certificates designed by Fayetteville State's Broadwell, deliver a unique curriculum for all types of graduate students, including military, recent undergraduates, and working professionals. AACSB International accredits this one-year online MBA. MBA and Graduate Certificate program courses prepare students to be top-notch leaders with the know-how to analyze issues effectively, think strategically, and design solid global organizations.
The [email protected] requires distance learners to complete at least 36 credit hours. Most students take two classes each semester to complete the program in two years. However, the program's flexibility allows them to take courses at their own pace, providing an MBA to be completed in as little as one year or a maximum of six years. Core courses build an advanced level of knowledge in all significant business activities, while elective courses allow distance learners to tailor their business education to their own unique career goals. Broadwell thought of everything when designing this accelerated online MBA.

An accelerated online MBA program is currently available at the University of Texas of the Permian Basin's College of Business. This online MBA program is touted by the business school as one of the most affordable a distance learner can find, with a competitive tuition rate that may surprise. The business school features no out-of-state tuition rates so that online MBA students can earn this affordable degree from anywhere worldwide.
During their program, graduate students set their learning schedule and complete coursework convenient for them. Best of all, enrolled students can finish this online MBA in as little as one year. If potential MBA students wanting to become standout leaders think they can't commit to a graduate program should wonder if they can afford not to. In many cases, a graduate degree is a prerequisite for advancement into sought-after business leadership roles. This AACSB-accredited online MBA program is worth a second look.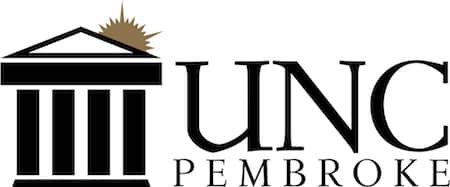 The School of Business at the University of North Carolina at Pembroke provides an excellent accelerated online MBA. Program architects have designed this degree to help graduate students succeed in all business environments. UNCP's fully online Master of Business Administration stands as one of the most versatile professional degrees active professionals can earn. Whether they want the credentials to advance in their current organization or start a firm, this AACSB-accredited one-year MBA will help them get there.
Enrolled students are exposed to all significant aspects of business, including marketing, accounting, finance, and economics, while developing their management and interpersonal skills. The solid curriculum includes examining the nature of human behavior, the essential elements of international business, organizational structures and processes, and the impact of financial decisions. Delivered by the same instructors who teach on campus, distance learners will integrate knowledge from multiple functional areas and gain hands-on experience managing a computer-simulated enterprise. This one-year degree offers a lot for today's working professionals.
Pittsburg State University provides a 1-year online MBA program at the Kelce College of Business. This fully online MBA is designed to prepare future business executives for successful careers in today's competitive workforce. The business degree emphasizes broad preparation in the skills required of business executives and practical exposure to case methods and simulations embedded in the coursework. MBA graduates are prepared to take on any tasks in the business world. Approximately nine out of ten Kelce graduates are gainfully employed or enrolled in advanced studies within half a year after graduation.
The curriculum trains students to understand and implement management control systems, utilize financial strategies like the cost of capital, financial planning, capital budgeting, and perform marketing analysis and planning. One-year online MBA students can also expect to master and implement strategic management abilities to implement policies. Besides completing experiential exercises in leadership and team building, enrolled students choose electives that fit their interests and skills. This MBA is an excellent program for today's remote learners.
Recommended Online MBA Programs
Explore our featured online programs to find the right match for you today.
No one in business will argue that an MBA can be an essential and influential aspect of any business leader's professional life. Earning this highly respected degree presents professionals with many more opportunities for advancement. They wouldn't otherwise have these opportunities available.
Most organizations these days view the Master of Business Administration as the pinnacle. It is the required achievement to be eligible for upper management and executive positions. This business degree proves a worker can set goals and follow through to completion. It proves leaders have all the knowledge and skills they need to get the job done. Pursuing an online MBA also allows professionals to experience greater flexibility in their career paths.
The coursework for earning an MBA is designed to teach graduate students a wide range of skills, including:
finance,
human resource management,
accounting,
operations management,
marketing,
supply chain management,
business analytics,
conflict resolution, and
decision-making.
Here are some excellent reasons to consider the one year accelerated online MBA.
The 1-Year Online MBA is Convenient
A one-year online MBA program has a lot going for it. It is so much shorter, more flexible, and convenient than a traditional MBA program. Distance learners enrolled in this accelerated program are free to live their lives while actively improving them. Online students are not forced to put off their careers, families, hobbies, or whatever else is important to them while obtaining their degree. Students enrolled in traditional programs do not enjoy the luxury.
The 1-Year Online MBA can be Affordable
Many business students cite affordability as a top priority. Affordability is often closely associated with the one-year online MBA. It allows many distance learners the chance to gain so much in return for a lower tuition rate versus a traditional program. Traditional programs feature tuition rates, resource expenses, and living costs for students residing on college campuses. Online MBA students enrolled in accelerated programs work through curriculums half the time two-year students do, thus saving time and money.
1-Year Online MBA Students Do Not Relocate
Business school candidates with ideal programs in a different state than the one they currently live are at a disadvantage. They also either must:
-wait a set amount of time before they can be considered residents of that state 
or 
-pay an increased tuition rate for out-of-state students.
This isn't the case for many graduate students taking online courses. Many business schools allow students to  take classes regardless of what state they live in. They won't have to pay the markup for being out-of-state students. Most online courses feature flat rates. This allows them a tremendous amount of freedom when it comes to picking a program that is right for them and their situation, instead of being limited to business schools in their area.
There are many more reasons why an accelerated online MBA is a clear choice for business students. All MBA students must juggle their education with personal and professional lives. This often means they end up sacrificing in one or more areas of their lives. Online MBA students pursuing accelerated degrees have less to contend within these areas.
Related Resources:
Best Undergraduate Business Programs
Fastest Online MBA Programs
Best EMBA Programs
Top Business Schools
---
For licensing requests, please click here
---