Are you considering going back to school for an MBA? Would you benefit from an online program that would allow you the chance to keep your current job and graduate within a year? It may be overwhelming to consider what you are specifically looking for in an online MBA. The best business schools in the nation are the ones that produce attractive hiring percentages, high graduation rates, lucrative professional salaries, and that get students through their programs at a steady pace. All of this information is available to prospective online MBA candidates when contrasting and comparing business schools that currently offer MBA degrees. Now imagine being able to complete one of these top online MBA programs in just one calendar year.
1-Year Online MBA Programs
The nation's best 1-year online MBA programs provide students with positive, impactful educational experiences. When they promote high interaction with instructors and one-on-one mentoring relationships throughout the curriculum, this reveals a deep-seated concern for a graduate student's personal and professional growth. Business schools worth their salt will strongly emphasize leadership experience and networking throughout their students' online MBAs. A high-quality 1-year online MBA is within your grasp; here are ten of the nation's best.
Recommended Online MBA Programs 2021
Contact programs for more information on enrollment, tuition, and aid
Methodology
Our 2021 ranking of the best 1-year Online MBA programs is a consensus ranking of distance-based MBA programs that can be completed in one year or less. We combined information from five leading MBA ranking systems: Forbes, Bloomberg Businessweek, The Financial Times, U.S. News and World Report, and The Economist. Each MBA's ranking was converted to a score on a 100-point scale, weighted equally, and then averaged to reveal a Consensus Score. In the event of a tie, the base tuition of the 1-year online MBA was used as the tie-breaking factor.
1
Warrington College of Business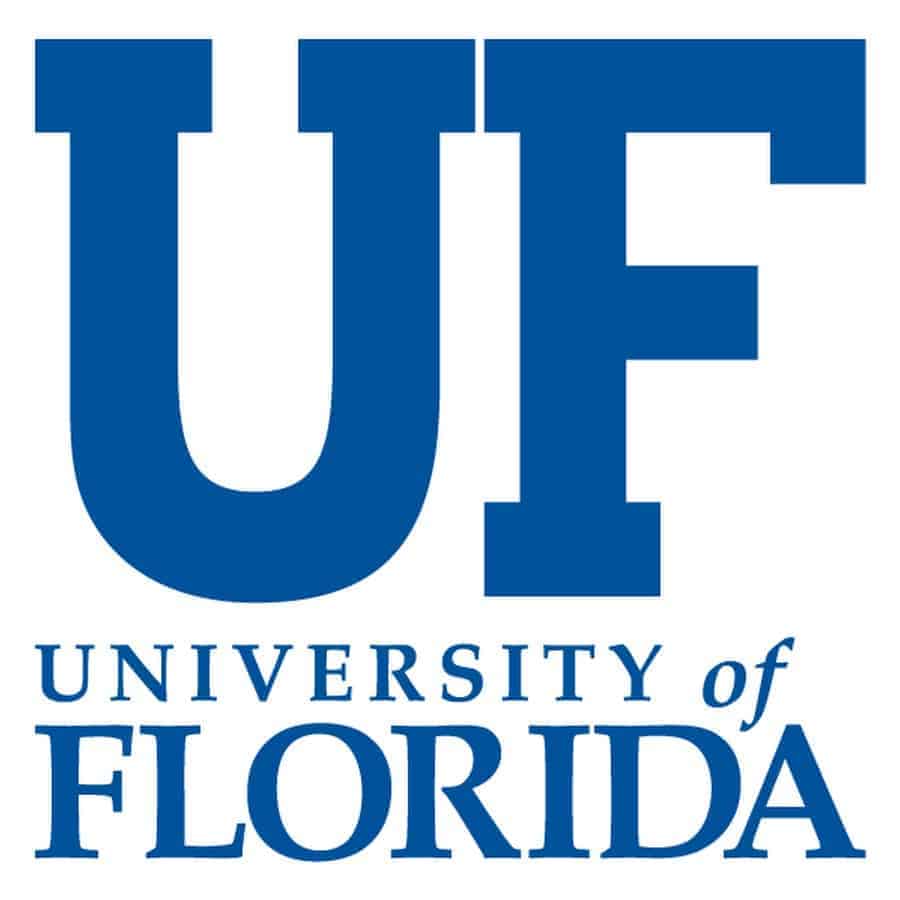 The University of Florida delivers an excellent online MBA that can be completed in a year at the Warrington College of Business. This twelve-month option is an accelerated degree for those who have a bachelor's degree in business and completed that program in the last seven years. This online MBA one of the quickest ways to get a graduate degree in business at UF. Graduate students enrolled in UF's Outreach Engineering Management (OEM) are also eligible for this one-year option. With a business undergraduate degree earned within the last seven years and a foundations review provided as part of this program, online students are free to delve into higher-level MBA courses sooner in the accelerated program option. The Online One-Year MBA consists of 32 credits instead of the 48 credits in the University of Florida's two-year programs. The business school recognizes that students who completed the core business courses during their undergraduate experience do not need to repeat them. The admissions advisors will evaluate a candidate's transcripts to ensure his eligibility.
2
University of Tennessee, Knoxville
Haslam School of Business
The University of Tennessee, Knoxville, delivers one of the country's best 1-year online MBA degrees through the Haslam College of Business. This online MBA curriculum is based on extensive research regarding what health care providers and physicians want and need in an MBA program. Strategic assignments, relevant lessons, and a customized organizational strategy plan are designed for immediate impact and significant investment return. Distance learners within this Physician Executive online MBA refine their leadership skills by developing a narrow-focused plan with their dedicated coach and meaningful course content on leadership components. Students can complete an internationally recognized MBA while continuing to work by interfacing interactive online instruction with four residence sessions of eight days each. Haslam College of Business alumni network encompasses over 700 physicians from every state and 11 countries. Alumni across disciplines rely on each other as resources to obtain new perspectives and broaden professional opportunities.
3
Hankamer School of Business

The Hankamer School of Business at Baylor University offers a top notch 1-year online MBA. This program's highly developed connected network means graduate students will expand their networks while engaging with classmates that span a range of ages, life experiences, and professional backgrounds. Students also have access to the Baylor Business Alumni Network that currently includes 45,000+ members and is growing annually. Career advancement is an excellent possibility as online learning allows students to balance their personal and professional goals and responsibilities in an experienced custom fit for professionals' individual needs. Online MBA students choose from emphases in Cyber Security, Marketing, and Executive Communication to sharpen their knowledge in a focused area. Students can also pursue the General MBA for broad-based management readiness. Baylor's Online MBA includes three in-demand concentrations and is designed with practical experiences that enable distance learners to immediately apply what they learn in the classroom to their careers.
4
Rawls College of Business Administration
An online MBA is featured at Texas Tech University's Rawls College of Business Administration. Offered 100% online, no campus visits to Lubbock, Texas, are required. Graduate students are given the option to begin coursework during any semester of their choice, with start dates in January, June, and August. Business school candidates can start when they are ready. Distance learners earn their degrees at their own pace with part-time and full-time options available. Regardless of one's background, this comprehensive curriculum will give a student an in-depth understanding of critical business issues and develop strategic decision-making skills. The program's highly interactive coursework draws upon real-world case studies, allowing graduate students to apply what they learn to their careers immediately. Core courses include Leadership and Ethics, Financial and Managerial Accounting, Financial Management Concepts, Information Technology, Operations Management, Marketing Concepts and Strategies, Managing Organizational Behavior and Organizational Design, Strategic and Global Management, and Statistical Concepts for Business and Management. In addition to developing a general body of knowledge in practical business topics, students can complete a concentration or earn additional certification.
5
Carl H. Lindner College of Business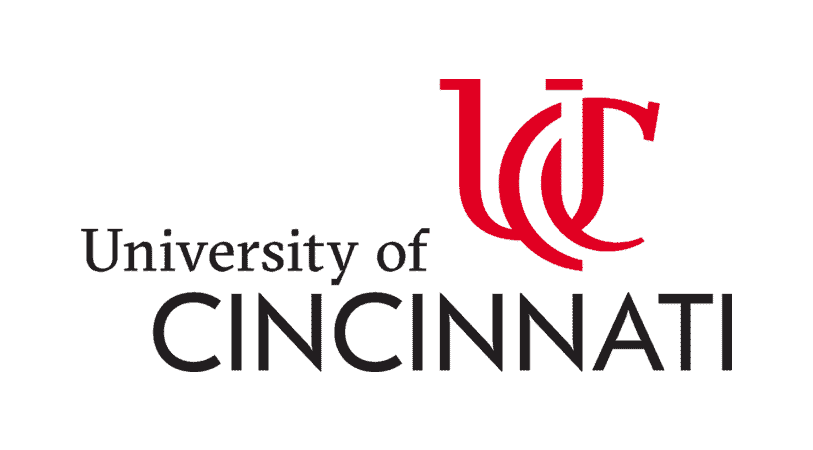 The Carl H. Lindner College of Business at the University of Cincinnati provides an exemplary online MBA that graduate students can complete at an accelerated pace. This online MBA allows students to advance their careers on their schedule. It can be tailored to fit their lifestyles. Distance learners sign in to classes when and where they like and can complete the entire program online in just one calendar year. Students also have the option to take in-person classes at UC's Uptown Campus. The business school's unique and comprehensive MBA blends a mixture of academic, research-intensive education with real-world experiences that equip students with the skills they need to tackle today's business challenges. The same award-winning instructors lead all courses as on-site classes. This online MBA is consistently ranked as one of the top degrees in the nation for its value. U.S. News recently ranked it as the best online MBA program in Ohio.
Recommended Online MBA Programs 2021
Contact programs for more information on enrollment, tuition, and aid
6
Kogod School of Business
One of the nation's best 1-year online MBA degrees is available at the Kogod School of Business at American University. [email protected] is the online MBA program delivered by American University designed for mid-career professionals wanting to learn the strategic management and communication skills that will help them advance into future leadership roles. The Kogod School of Business takes a forward-thinking and innovative approach to business education by prioritizing diversity and recognizing that modern business development requires a global perspective. This stellar curriculum focuses on foundational business practices. It leverages Kogod's Washington, D.C. proximity by allowing graduate students to create new connections within the nation's capital during in-person immersions. To emerge as leaders in their fields, professionals must first have a solid grasp and understanding of core business principles. All incoming students take Business Fundamentals as the first course in the online MBA curriculum. The course helps students learn to think critically about all aspects of business and develop a strong basis before diving further into their core courses' advanced topics.
7
Oklahoma State University
Spears School of Business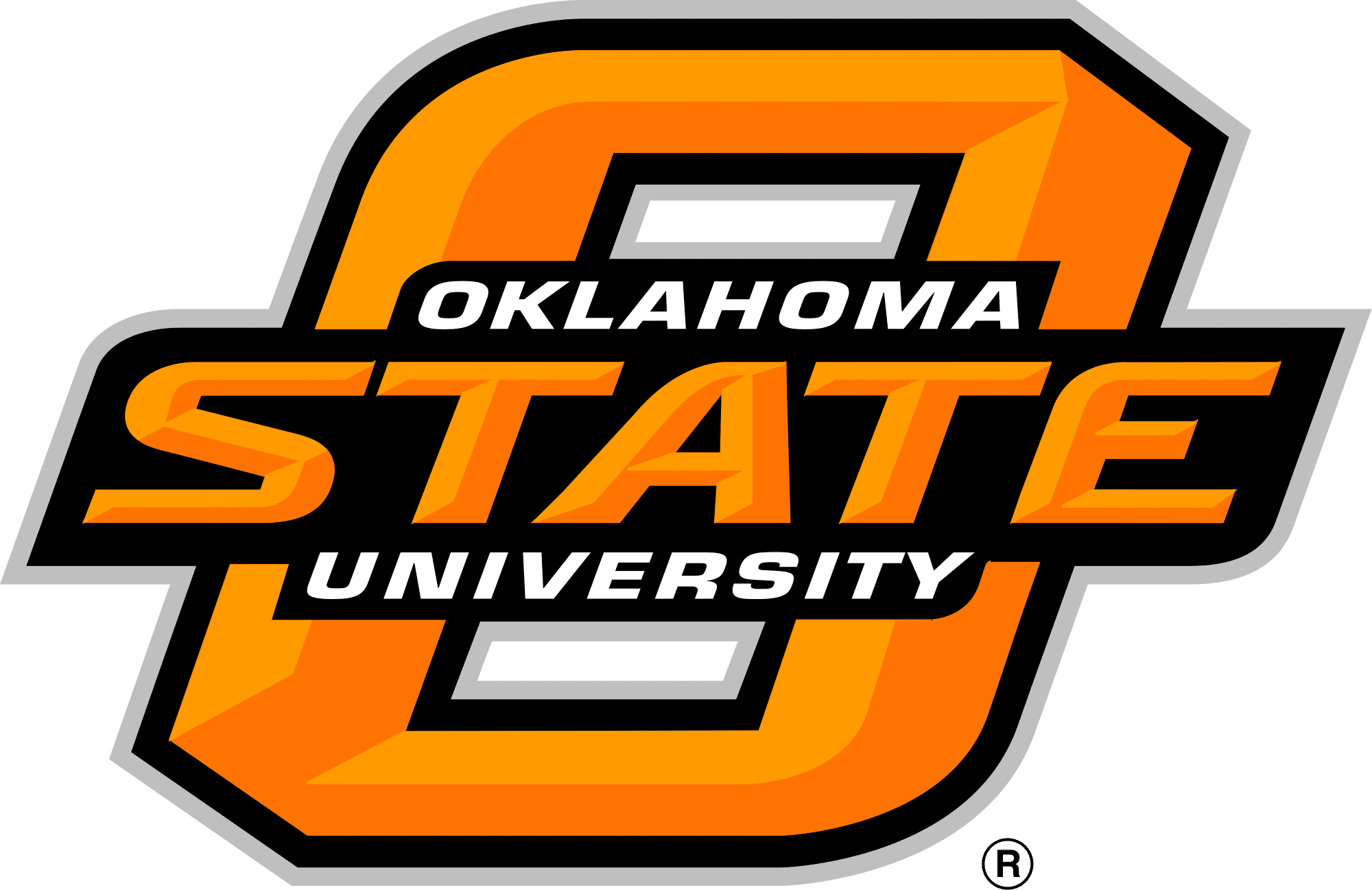 A noteworthy online MBA that can be completed in a year is offered at Oklahoma State University's Spears School of Business. OSU's online MBA is one of the highest-ranked, most affordable accredited programs in the United States. Specifically designed for motivated, full-time professionals who want to engage with instructors and fellow students actively, the same full-time professors teach courses in the Spears School of Business who teach on campus. OSU's online MBA provides maximum flexibility for graduate students while offering the same high academic integrity level found on campus. The Spears School of Business offers online programs as an excellent alternative way to earn a business degree. Program directors believe that students deserve access to high-quality, affordable education, regardless of their location or schedule. Online courses are available 24/7. This online MBA is designed with multimedia content and virtual activities that promote student collaboration. The online MBA is a 33-credit-hour, part-time degree that can be completed in just 12 months.
8
Georgia Southwestern State University
College of Business and Computing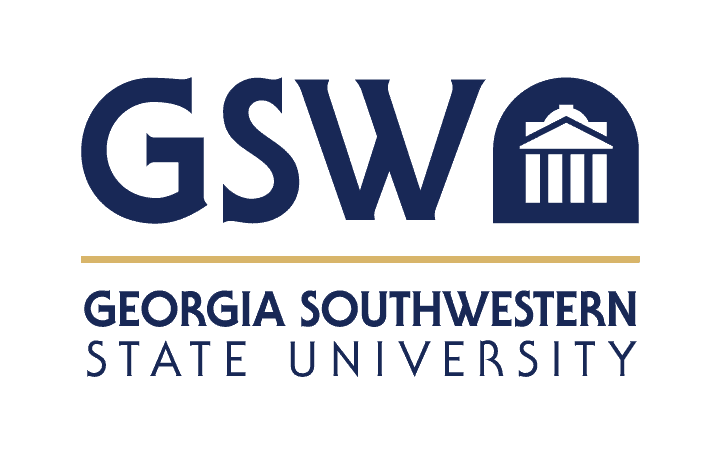 An online MBA with a one-year completion rate is currently available at the College of Business and Computing at Georgia Southwestern State University. This 100% online program provides vital business training that combines knowledge from various functional areas, an award-winning faculty's expertise, and the real-world experience of graduate students across the nation. The program reinforces strong values, service, and ethics while acknowledging the multicultural influences influencing today's market. This program is based on developing key competencies that help build a lifetime of business success. The MBA degree program in business educates graduate students in a broad range of skills and knowledge, including finance, ethics, marketing, international business, and management, as a basis for careers as successful business leaders. Students achieve skills and knowledge for successful performance in a complex atmosphere requiring the intellectual capability to organize work, make and interpret sound decisions, and react consistently to unanticipated events. The online MBA has been designed to promote career development and help distance learners build personal and leadership skills.
9
University of North Carolina at Pembroke
School of Business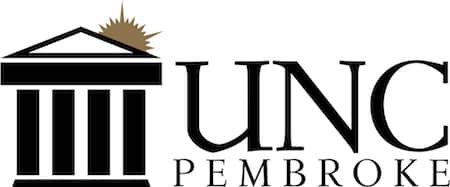 The School of Business at the University of North Carolina at Pembroke offers an online MBA that can be completed in just one year. This stellar degree has been designed to help distance learners succeed in any business environment. This 100% online MBA is the most versatile professional degree one can earn. Online students wanting the credentials to advance in their current companies or start their own, this AACSB-accredited MBA can help them get there. Enrolled students are exposed to all significant business aspects, including marketing, accounting, finance, and economics. Graduate students develop their interpersonal and management skills and examine the nature of human behavior. Other course topics include organizational structures and processes, the essential elements of international business, and the impact of financial decisions. Courses are led by the same faculty who teach on campus. Students will integrate knowledge from multiple functional areas while gaining hands-on experience by managing a computer-simulated organization. By interacting online with the business school's diverse student body, online MBA students can expand their business network and enhance their career prospects.
10
University of Texas Permian Basin
College of Business

The University of Texas of the Permian Basin provides a 1-year online MBA at the College of Business. UT Permian Basin's AACSB-accredited Accelerated Online MBA program is designed to give distance learners the performance-based skills and people-focused leadership knowledge that employers seek in today's complex global economy. As graduates of UTPB's online MBA program, online students will be prepared with the abilities and confidence they need to take on competitive leadership positions in business, management, sales, finance, marketing, or information technology fields. Graduate students wanting to move up in their current professions, wishing to change career paths, or starting businesses will find that this program will put them on the right track. All online courses are taught by the same respected UTPB instructors who teach on campus and are committed to mentoring business students. The National Survey of Student Engagement found that 99% of UTPB seniors reported that their teachers provided prompt feedback on their academic performance.
Recommended Online MBA Programs 2021
Contact programs for more information on enrollment, tuition, and aid
Ask any adult learner, and she will tell you that there is nothing "normal" about going back to school. Professionals who go back to school contend with things like late nights, lost weekends, finding sitters, and preparing meals on the fly. How do they fit it all in? How do they maintain an everyday life? Some might be able to make all this work while going back to school on campus, but a traditional MBA program is not realistic for every graduate student.
Years ago, business schools were in the practice of luring graduate students into weekend executive programs. Some working professionals chose the part-time route as they devoted their evenings in search of more significant influence and higher pay. Many assumed at the time that this was just the price you paid. That is until online MBAs grew increasingly sophisticated. From the beginning, the rigor of the online MBA was nearly equal to its full-time counterpart. The format was designed to be consistent with the unpredictable fluctuations of adults with demanding responsibilities. Knowing that time is of the essence, business schools now feature one-year programs that online students can take advantage of.
How Flexible is a 1-Year Online MBA?
The flexibility of an online MBA is intended to allow professionals to continue thriving, professionally and personally, without wasting precious time commuting in traffic. Students can watch lectures while exercising, revisit recorded live sessions, or listen to course materials and lessons multiple times while driving to and from work. Team meetings can feel as intimate as in-person meetings.
Online MBAs provide the flexibility coursework fit into their lives. The chance to do digital coursework after a workday or on the weekend allows professionals to enjoy a nearly-normal life. Distance learners can take vacations and enjoy the flexibility of balancing coursework with careers. Adding an MBA program to a full-time job is a hard sell for some. The simple pleasure of attending class on one's sofa is a bonus.
How Relevant is a 1-year MBA?
Besides the flexibility that an online MBA provides, students will also enjoy applying lessons learned in the classroom to the real-time work setting. Many MBA students report that the concepts taught were immediately applicable and thus enriched the learning experience.
How Diverse is a 1-year MBA?
Online MBA students will often have the chance to connect to a cohort and learn about topics they would have had limited or no exposure to otherwise. Topics and discussions dwell deep into professors' and cohort's experiences that enable students to better understand the world of economics and industry outside one's local academic bubble. A distance-learning MBA provides diversity through a cohort of fellow students from other states and countries. Some students study alongside colleagues from all over the world. This brings a wide variety of experiences from different walks of life and professional backgrounds that positively enhance a graduate student's experience.
How Does a Student Benefit from a 1-year MBA?
A one-year program allows a graduate student the chance to move quickly through a curriculum and use the concepts throughout the educational experience. While a full-time work schedule and class schedule sounds overwhelming for some, a one-year degree is an easier pill to swallow for many working professionals.
Suppose you are looking for a degree that combines the option of a flexible format with an accelerated pace. One that allows you to work while pursuing your advanced business degree and will enable you to get your diploma in hand in less than a year and on your way to professional advancement. In that case, a top 1-year online MBA might be the optimal program for your current and future needs.
Recommended Online MBA Programs 2021
Contact programs for more information on enrollment, tuition, and aid