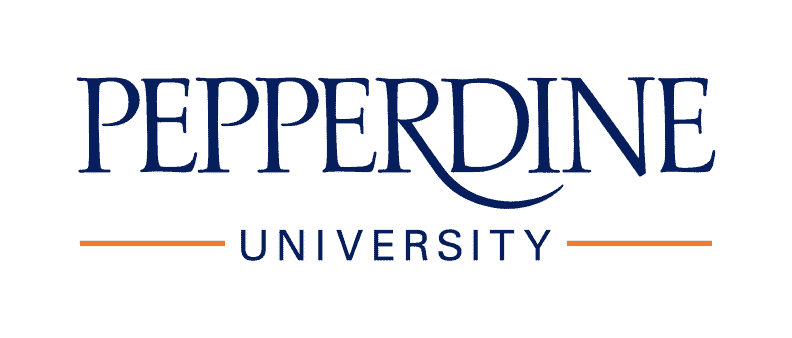 Accreditation
AACSB, Western Association of Schools and Colleges, Senior College and University Commission
Pepperdine University is a private Christian school, featuring the world-renowned Graziadio Business School. Students may take classes from six California campuses or online. Graziadio is ranked among the Best Business School by U.S. News and World Report, the Princeton Review, and Bloomberg Businessweek. U.S. News and World Report also ranks the part-time Online MBA 21st in the nation for 2020. Additionally, the MBA and DBA programs have been recognized among the most elite nationally by publications such as CEO Magazine, Forbes, and the Princeton Review. This AACSB accredited school is well-deserving of the numerous accolades, as they are known for producing graduates with starting salaries as high as $115,000.
Education
In 2019, Graziadio celebrated 50 years of offering innovative business degrees. As the financial climate continues to evolve, so does the curriculum. Graziadio is proud to participate in the Principles for Responsible Management Education initiative through the United Nations. Students can currently pursue a Bachelor of Science in Management or a Bachelor of Business Administration. Students can earn a joint Bachelor's/MBA with just one additional year of study.
Other formats for the MBA include the Presidents and Key Executives, Executive, Part-time, Full-time, and International versions. The Presidents and Key Executive MBA is designed for business owners and C-Suite executives to maximize their career potential through an intensive 15-month program that meets monthly for boardroom style discussions. Students will perform live case studies on their own businesses and attend an eight-day global business experience. EMBA students meet for two-day seminars every three weeks. Part-time and Full-time MBA students choose a concentration, such as Digital Innovation and Information Systems, Dispute Resolution, Entrepreneurship, Finance, and Marketing. The International MBA is a combination of coursework in California and an international partner university, along with an international internship. Master of Science degrees are offered in Applied Analytics, Applied Finance, Global Business, Human Resources, Management and Leadership, Organization Development, and Real Estate. The Executive Doctor of Business Administration is a three-year program and consists of six residencies and one conference.
Student Life
Students can participate in case of studies for real businesses and start-ups, complete an internship, or study abroad. Study abroad programs are available in 25 countries with more than 40 partner universities. The SEER certificate can be earned by participation in classes and activities geared towards issues related to corporate social responsibility and ethics. The Business Plan Competition and Case Competitions bring out the competitive business spirit amongst students. MBA students can participate in the Education 2 Business program. The E2B is a rigorous fast-paced program featuring 50 complex business projects annually from companies such as Sony, Adobe, Coca-Cola, Starbucks, ABC, Volvo, Hurley, and the Los Angeles Times.
Online Programs
The Online Bachelor of Science in Management provides students with the leverage they need to take reign on their business careers. The online tuition is the same as the on-campus rates. Students have the opportunity to strengthen their virtual communication skills and will deliver a presentation online. Graduate students can also earn their Master of Business Administration fully online.
Related Resources:
Best EMBA Programs
Best Online DBA Programs
SEE ALSO