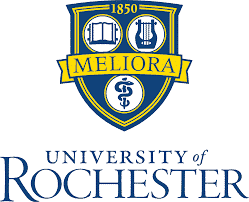 Accreditation
AACSB, Middle States Commission on Higher Education
The AACSB-accredited Simon Business School at the University of Rochester designs every degree program and co-curricular activity to guide students to success. The wealth of knowledge presented by the faculty, the meticulous curriculum, the competitive environment, and an incredibly diverse support system fuels analytical thinkers, innovative problem-solvers, intelligent communicators, and competent business leaders. Integrating data analytics throughout every program gives students a valuable understanding of modern and relevant business practices and the know-how to navigate the data-driven business.
Education
By placing such importance on data analytics throughout the coursework, it does not surprise the number of STEM designations in the undergraduate and graduate degrees. Undergraduate studies consist of a STEM-designated Bachelors in Business with tracks in Business Analytics, Marketing, Accounting, Entrepreneurship, and Finance.
Simon also offers a fully STEM-designated MBA option, including all of the specializations. This is the first in the United States. The full-time MBA, along with its STEM option, provides specializations in Finance with tracks in Asset Management, Venture Capital & Private Equity, Banking, and Corporate Finance; Marketing with tracks in Product Management and Brand Management; and Consulting with tracks in Technology, Pricing, Operations, and Strategy. There is also an Executive MBA and a part-time Professional MBA program. STEM-designated masters degrees are in Accountancy, Marketing Analytics, Finance, and Business Analytics, and then there's a regular Masters in Medical Management. At the Ph.D. level, students can major in Information Systems, Operations Management, Accounting, Marketing, or Finance.
To obtain international business exposure, a multicultural perspective, and an experience of a lifetime, students can study abroad at universities in Poland, Japan, Sweden, France, Germany, Peru, and South Korea. There are also Integrated Programs, where students directly enroll in an international university, international internships, and summer study abroad programs.
Student Life
Students experience learning in many different ways. There is a ton of learning to be had inside and outside of the classroom. Simon students experience learning through a variety of hands-on opportunities, including internships, research projects, case competitions, vision consulting, projects, and real-world learning experiences. The Meliora Fund gives students perspective on managing an investment portfolio, and the Simon Venture Fund is a seed fund run by graduate students.
Organizations led by students help provide leadership building, experiential learning, and service opportunities. Business groups include the Consulting Group, Data Analytics Club, Net Impact, Real Estate Association, Accounting Associations, Finance & Investment Club, Entrepreneurs Association, Marketing Association, Product Management Club, Simon Women in Business, and Latin American Students of Simon.
The Social Impact & Entrepreneurship Program takes students to Washington, D.C., to spend a semester taking courses and interning with government agencies, nonprofits, and all types of enterprises. Entrepreneurial-minded students can take advantage of the resources provided by the Ain Center for Entrepreneurship. They can receive mentors who help with a business plan, development, and the Startup Trek, in which students meet with startups to see all the steps and workings of an entrepreneurial venture in person.