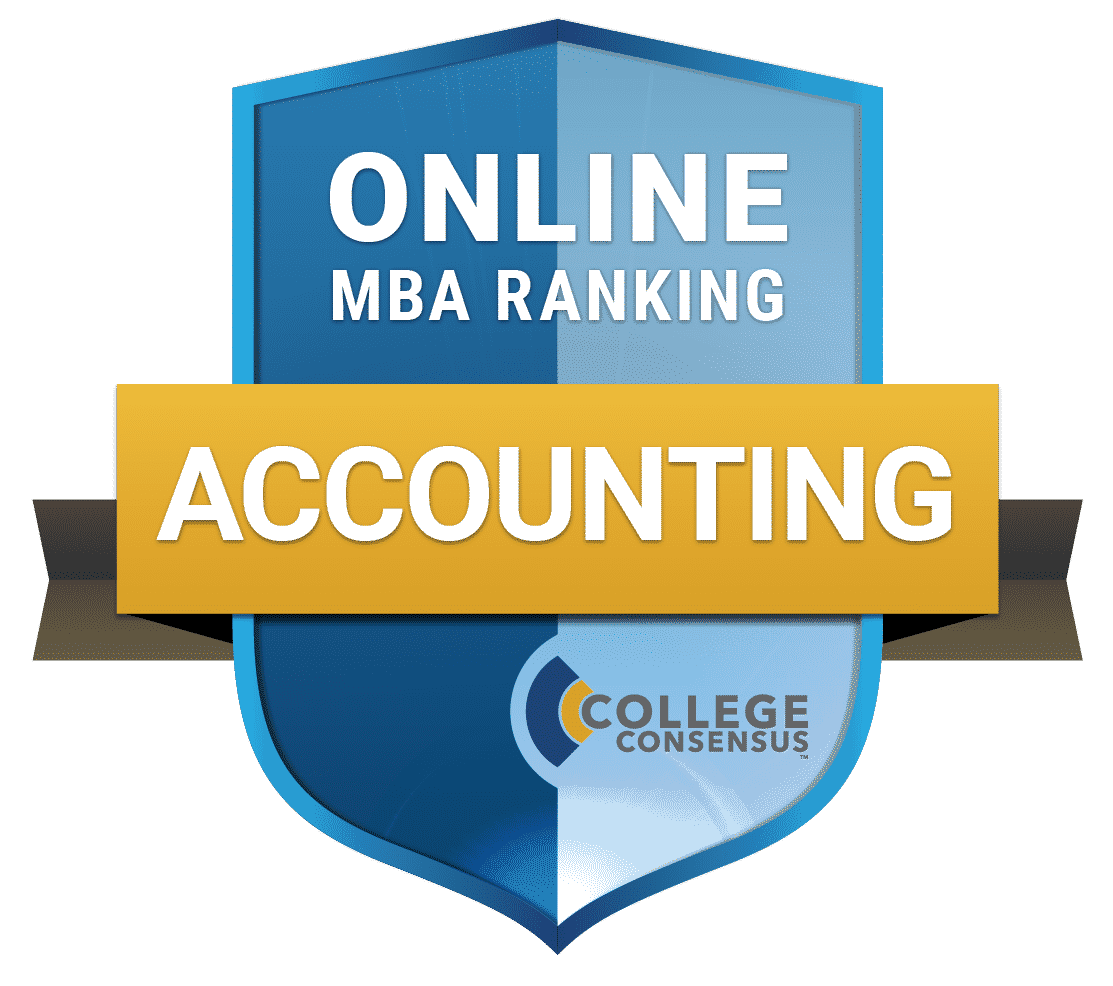 In today's growing world-wide economy, all sizes of organizations depend on adequately trained professionals in accounting to manage their finances in order to remain profitable. No matter how productive or inventive a company may be, poor fiscal management can result in catastrophe. Some accounting professionals will serve in an organization without ever taking the CPA exam, while others will get on the track of a certified public accountant and enjoy a long career in that position. A degree like an online Accounting MBA can go a long way for a business leader interested in working in this field.
An online MBA gives a solid foundation in the areas of economics, leadership, finance, management, and accounting. The core courses for an MBA will prepare a graduate student to think critically, communicate well, and solve a myriad of problems that exist in business.
online MBA
students allows distance learners to go deeper into the world of accounting. It is not uncommon for an online MBA to include between 10 and 12 courses. Often, several of the courses within the degree will consist of accounting-specific coursework. Students interested in becoming Certified Public Accountants will often receive credit towards the certification by completing aspects of the
online MBA
.
There are some excellent reasons to consider an online Accounting MBA. The flexibility to set a class schedule that includes coursework during the evenings and over the weekends means that a graduate student can stay put in her current place of employment and the city in which she lives. Online students will often enjoy the same tuition rates that in-state students pay. Business schools realize that online MBA students will usually desire an accelerated program, so a degree completion rate of less than a year is prevalent today. These are just a few reasons why looking onto an online MBA in Accounting is beneficial. Here are the best 25 online Accounting MBA programs in the nation.
Methodology
For this ranking of the top Online Accounting MBA programs, we researched more than 570 online and hybrid MBA programs and ranked them based on their affordability, reputation, and convenience.
Affordability: The base tuition was calculated for the entirety of each online Accounting MBA, not including fees, books, or lodging. To find the Affordability Score, the base tuition was inverted and placed on a 100-point scale. All tuition data was collected from each university website. This data attributes to 1/3 of the final ranking score.
Reputation: To find a balanced consensus on each online Accounting MBA degree's reputation, data was collected from national MBA ranking sources: The Economist, Businessweek, and US News and World Report. All scores were averaged and placed on a 100-point scale for the Reputation Score. This data attributes to 1/3 of the final ranking score.
Convenience: To find each online Accounting MBA program's convenience, each program was researched on if it can be completed in a 100% online format and if the GMAT requirement is omitted or waived during the admission process. Each degree has an online format score and GMAT score, which is then averaged to make the Convenience Score. This data attributes to 1/3 of the final ranking score.
Do you like numbers? Does the idea of balancing a budget or solving some financial problems within an organization sound like a worthy endeavor to you? If these crucial areas of business leadership sound interesting to you, then you may be a prime candidate to pursue the intricate world of Accounting.
An accountant is responsible for preparing financial documents and records and is in charge of making sure these documents and financial records are accurate. An accountant may be asked by an organization to help make recommendations based on records which will help the entity stay financially healthy or become stronger through sound financial decision-making.
Accountants may work within an organization as a regular employee or work in a private practice to offer consulting and financial and tax document preparation to clients. There are many types of accountants currently working all over the world in this field. Some of the most sought-after positions in accountancy include financial accountants, forensic accountants, public accountants, government accountants, and management accountants.
Some of the best potential places to work if you are an accountant will be a large city. Large metropolitan areas are where a lot of corporations and large global businesses are established, and these organizations often need their accountants to be onsite to process financial documents in a timely fashion. Karsten Strauss of Forbes has reported that some of the most attractive cities for accounting positions include Atlanta, Georgia and Charlotte, North Carolina. These two southern cities have the critical mass to offer high paying positions and offer a high quality of life while also offering business professionals less cost of living expenses than New York City and the west coast of California.
What will an Accounting MBA entail?
The MBA is the quintessential degree for business leaders today. Business professionals who want training in the many facets of leadership look to an MBA to give them a basis of solid business theory with relevance that exposes students to what is happening in the real world of global business. At the root of its curriculum, the average MBA program will cover areas like marketing, economics, finance, accounting, and statistics. These basic areas of business are then accompanied by specializations.
Many business schools will offer a general MBA and accompany the degree with additional courses which allow students to receive a concentration focus or certification in a certain specific area of business. These concentrations sometimes add several hours to a program as the student is responsible for registering for three to four courses in addition to the core credits within the degree.
Accounting is one of the more popular specializations, as the business focus is so important to what makes up the curriculum of an MBA. This excellent degree continues to be a popular choice among business leaders who have a knack for crunching numbers and helping organizations around the globe stay financially healthy. Some students are interested in becoming licensed accountants after receiving their degrees or going on to work for an organization in its accounting department. An MBA with an Accounting specialization might be offered as a 30 or 36-credit hour program with several of the classes required to graduate would be Accounting-intensive.
Classes specifically for the Accounting specialization will include detailed instruction on the aspects of what professionals in accounting are responsible for. Students will learn about auditing, cost management, aspects of financial reporting, financial accounting, and business strategy, and many other aspects of accounting.
What is the benefit of an online Accounting MBA?
The online Accounting MBA's curriculum delivery is one of the most convenient and flexible ways to pursue a degree in higher education. Business schools know that working professionals with full-time jobs need a program which allows the student to dictate course delivery and pace of a program. A traditional MBA program may offer one or two start times each year-typically at the beginning of the fall and spring semester. Many online MBA programs will often give multiple start times each year, sometimes six or more.
Some might be apprehensive when considering an online MBA with an Accounting specialization, wondering if the curriculum is just as good as what traditional MBA students are exposed to. Today, many business schools mirror the curriculum used in a traditional MBA program in its online MBA, so distance learners have the exact same course content delivered by the same staff that teaches in the classroom. One excellent feature to look for in a business school is accreditation. A business school which offers an online MBA in Accounting that is accredited by an entity like the AACSB-International proves that the program receives a high level of educational and administrative accountability from a trusted accrediting body.
Are there Accounting certifications?
Getting a job as an accountant is a great idea for a person who loves to work with numbers and likes the potential of always being in demand in many types of organizations. Business professionals interested in the field of accounting can have satisfying jobs as accountants or can pursue a position as a CPA (Certified Public Accountant). There are several different types of certifications when it comes to working in accounting.
One of the most popular directions for an accountant is to become a CPA. A certified public accountant is backed by a state board of accountancy. CPAs have demonstrated competency and knowledge by meeting high academic standards and passed the CPA exam. Each state has its own licensing requirements, and CPAs have to meet these standards to be licensed in their specific state. Each state is overseen by the National Association of State Boards of Accountancy which has been regulating the Uniform CPA Exam for over 100 years.
Students interested in becoming accountants and auditors can also become Certified Internal Auditors, Certified Management Accountants, and Certified Information Systems Auditors. A quick glance at the Bureau of Labor Statistics Occupational Outlook Handbook shows that positions for accountants and auditors continue to grow faster than the national average with nearly 140,000 job opportunities available until 2026. These professions bring with them solid job satisfaction and a healthy salary, and an online Accounting MBA  is a great degree to consider when wanting to advance in this career.
Related Resources:
Best Free Online Accounting Courses
Best No-GMAT Online MBA Programs
Fastest Online MBA Programs
Best EMBA Programs
Best 1-Year Online MBA Programs