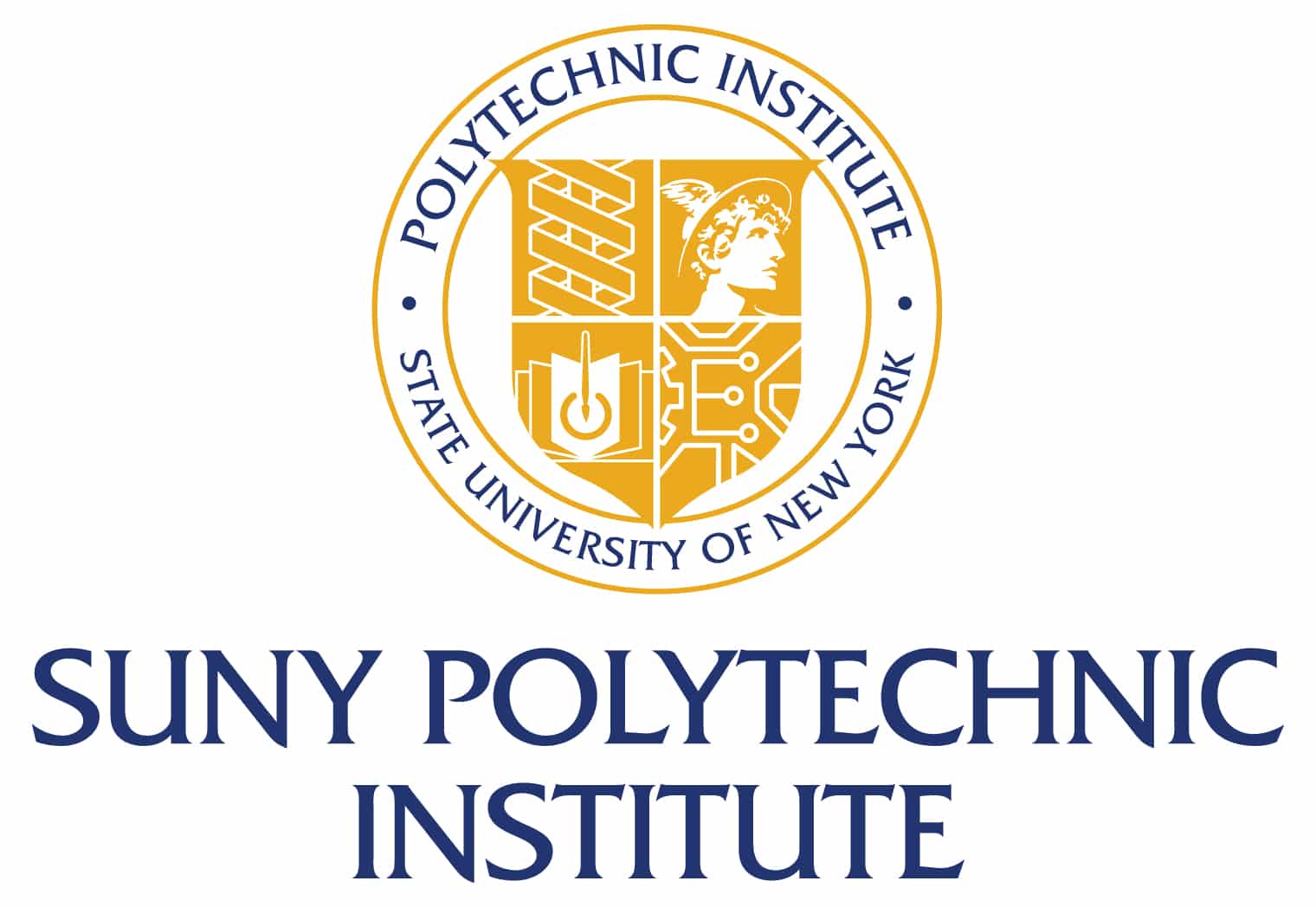 Accreditation
AACSB, Middle States Commission on Higher Education
SUNY Polytechnic Institute is highly ranked by U.S. News and World Report on the 2020 lists of "Best Regional Universities," "Best Value Schools," "Top Public Schools," and "Best Colleges for Veterans." Polytechnic features the AACSB accredited College of Business Management. This elite business school emphasizes a 21st-century technology-driven approach, with updated features such as experiential learning, innovation, and entrepreneurship education.
Education
At the undergraduate level, students have an opportunity to earn a Bachelor's degree in Accounting, Business Administration, or Finance. All business programs are 124 credit hours. Accounting students will be eligible for the CPA exam upon completion of this program, and will also take a preparation course in order to ensure high pass rates. Business Administration students use their business electives to pursue a concentration in Accounting, Finance, Human Resource Management, or Marketing/Advertising. Students may use their additional elective credits to earn a second concentration or towards a complementary minor from a different department.
Student Life
The small, tight-knit student body at SUNY Polytechnic makes it easy for students to interact with each other outside of the classroom. Students can hone in on their leadership skills and have a voice in the decisions of the university through participation in the Undergraduate or Graduate Student Association. The Colloquium series also features a line-up of prominent guest speakers throughout the semester from leading corporations, such as IBM, presenting on unique current topics, like 3D Printing of Liquid Metal-Based Soft Electronics. Students interested in manufacturing can gain hands-on experience through the Center for Global Advanced Manufacturing SUNY Smart Labs. The Undergraduate Research Program is a 10-week paid opportunity for students during the summer, conducting 40 hours of research per week in Scholarship Research, Inter-Campus Research, or Visiting UG Research.
Graduate assistantships are available in research or teaching and consist of approximately 14 hours of work per week. Research and teaching assistants receive a $2,000 stipend per semester.
Online Programs
Graduate programs are only offered online and include a Master of Science in Accountancy and a Master of Business Administration in Technology Management. The curriculum for the 33 credit-hour Accountancy degree consists of 15 hours of core business courses, 15 hours of core accounting classes, and a three-hour elective. Students in the Accountancy program meet the 150-hour licensure requirement to sit for the CPA or CMA exams. In 2017, U.S. News and World Report ranked the MS in Accountancy 52nd among online non-MBA master's degrees. The Technology Management program is 48-credit hours and consists of 21 hours of business management courses, 18 hours of technology management courses, and nine-hours towards a concentration. Concentration options include Accounting and Finance, Health Informatics, Human Resource Management, Marketing Management, or Business Management. Both of these programs can be completed part-time or full-time. Full-time students typically graduate in two years, and part-time students can set a pace that works for their schedule.
The Forensic Accounting and Valuation Advanced Certificate is also offered fully online and consists of four courses in Forensic Accounting and Fraud Examination, Financial Statement Investigations, Accounting Information Systems and Data Analytics, and Forensic Accounting Valuation.