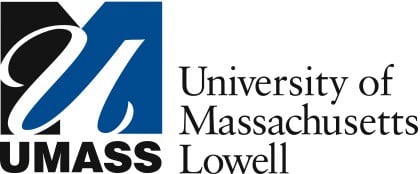 Accreditation
AACSB, New England Commission of Higher Education
The Robert J. Manning School of Business at the University of Massachusetts Lowell highlights an innovative and entrepreneurial mindset throughout every business degree program. They provide an affordable, exceptional, rigorous, and AACSB-accredited education that strengthens students to succeed in the competitive global business world. It resides in the new, innovative, modernized Pulichino Tong Business Center. The building received Gold Certification from the Leadership in Energy and Environmental Design, proving it is energy and environmentally efficient and sustainable. It's four stories, and 54,800 square feet of space allows for a highly successful educational environment for business students.
Education
Bachelor of Business Administration degrees in Finance, Management Information Systems, Accounting, International Business, Marketing, Management, Analytics & Operations Management, Entrepreneurship, or Business Analytics exist for undergraduate students. Graduate students can obtain a Masters in Accounting, Business Administration, and Entrepreneurship with an option in Healthcare, Business Analytics, or Finance. The MBA concentrations include Information Technology, Marketing, Accounting, Entrepreneurship, Healthcare, Business Analytics, Finance, Managerial Leadership, and International Business. Doctoral students can pursue a Ph.D. in Business Administration in International Business, Entrepreneurship, Leadership/Organizational Studies, Accounting, Finance, or Management Information Systems.
There are many ways for students to partake in an international learning experience with international partner schools, faculty-led trips, student exchanges, and global internships in places like India, Cuba, Spain, Paris, Israel, Ecuador, Denmark, and the Czech Republic. The Career and Co-op Center provides professional co-op opportunities for students to earn income and gain real-world experience while taking classes. Many different kinds of paid and unpaid internships also exist.
Student Life
Life outside of the classroom is significant for the well-rounded development of every student. Student organizations exist to provide friendships, academic assistance, opportunities to serve the community, and networking opportunities with business leaders. The business organizations include the Accounting Society, Beta Gamma Sigma (Honor Society), DECA, Entrepreneurial Ventures Association, Finance Society, Management Society, Marketing Society, Business Analytics Society, and the Real Estate Network Association. The Office of Innovation & Workforce Development provides many resources, competitions, available space, and laboratories to assist the invention of new ideas. Other ways the School of Business promotes entrepreneurship, innovation, and creativity is through the university's trademarked program called DifferenceMaker through the Rist DifferenceMaker Institute. Students can combine their interest in entrepreneurship and international travel by attending the intense, two-week Global Entrepreneurship Exchange trip. The Service Learning Program provides opportunities for students to earn college credit while helping nonprofits and charities. Students help with building projects, disaster relief, energy solutions, foster kids, and people with disabilities.
Online Programs
There are several 100% online degree options for Manning School of Business students. Undergraduate students can pursue an online Associates or Bachelors in Business Administration. The BBA also has a hybrid option that combines online coursework with on-campus sessions. Graduate students can pursue a Masters in Accounting, Business Analytics, or Finance. The MBA and its concentrations are offered entirely online.
SEE ALSO