Earning an Associate's degree in Accounting is a significant first step towards becoming an accounting or bookkeeping professional. An Associate's in Accounting degree prepares students for the mathematical skills needed for a career in financial services but also the problem solving and critical thinking skills that are essential to keeping businesses running efficiently.
Bookkeeping is an excellent place to start for those who have completed their Associate's in Accounting degree. This position allows graduates to assist companies and organizations in recording and processing financial transactions. Some bookkeepers choose to continue on to earn their bachelor's, master's, or even doctorate in accounting.
Those who continue their education often become accountants. In this sense, many accountants are qualified to be bookkeepers, but not all bookkeepers are qualified to be accountants. Both accountants and bookkeepers work for a variety of entities such as small businesses, corporations, government agencies, and more. Earning a bachelor's degree or higher opens doors for positions in large organizations, management accounting, auditing, forensic accounting, and becoming a CPA. But pursuing an Associate's in Accounting degree is a great first step in a solid career in accounting and bookkeeping.
The History of Accounting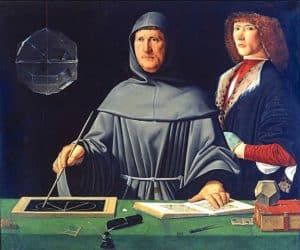 In the 15th century, Italian monk Luca Pacioli shifted the common bookkeeping structure and created the groundwork for modern accounting. Pacioli is widely recognized as the father of accounting. He published a textbook called "Summa de Arithmetica, Geometria, Proportioni et Proportionalita" in 1494. It showed the benefits of the double-entry system for bookkeeping. This meant creating a balance sheet that had debits and credits. This small shift made bookkeeping more efficient and provided a clearer view of a company's overall financial status. This record was only for the business owner who hired the bookkeeper. At this point, the general public had no access to such records.
In America, railroads played a powerful role in the transformation of the accounting and bookkeeping industry. Systems were needed to keep track of supplies and get people to their desired destinations. Bookkeeping transitioned from simply keeping ledgers to providing the services that are now a part of accounting, such as creating financial statements, operating ratios, cost estimates, production reports, and more so that businesses are able to keep track of all facets of their organization. Railroads also increased business's reach and helped create uniform systems that in turn encouraged investments and the need for accounting services. Today, accountants are an essential part of successful businesses and organizations. This is in part thanks to the railroads' ability to quickly connect people and products across the country.
What can you do with an Associate's in Accounting degree?
One of the most common financial occupations for those with an Associate's in Accounting is bookkeeping. According to Payscale.com, the average pay rate in the United States for bookkeepers is $17.83 per hour, with an average yearly salary between $27,000 and $58,000 per year. Those with an Associate's in Accounting often work in a variety of positions within a company, including general bookkeeping, accounts payable, payroll administration, or accounts receivable.
Having experience in additional areas of accounting can be very helpful in receiving opportunities for positions with higher pay. For example, those with experience in inventory management see a 40% increase. Project management specialties earn 16% more, cost accounting positions pay 33% more, and database management & reporting jobs often lead to 12% higher pay. An Associate's in Accounting allows graduates to enter into entry-level accounting positions with stability and growth potential.
What classes are included in an Associate's in Accounting degree?
Most associate's programs are two years in length and consist of general education courses and major-specific classes. The general education requirements are often referred to as basics and cover fundamental skills such as English, history, science, and mathematics. Major specific courses will dive into accounting-specific topics like managerial accounting, applied marketing strategies, financial accounting, and business leadership. Most associate's degrees are created to pair well with bachelor's degrees in accounting. Many community colleges even have partnerships with four-year colleges nearby, allowing for students to have a smooth transition from associate's to bachelor's degree plans. Although depending on school-specific requirements, there may need to be a few additional courses taken to be ready for transfer.
Resources for those working towards their Associate's in Accounting degree
Students and professionals alike are looking for ways to enhance their skills and develop their knowledge base. Even if students are just starting out and working towards their degree, professional development is always a great investment! There are many free and low cost options for accounting students. Podcasts are a great way for professionals and students who are low on time and additional funds to learn more about their industry. There are even free accounting courses offered by top business schools around the nation for students to pursue. The following podcasts, books, and websites offer information that is relevant to those in the accounting and bookkeeping field.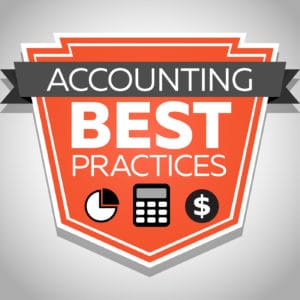 The Accounting Best Practices Podcast is a great tool for anyone in the accounting industry. Episodes typically range from seven to ten minutes make them easy to listen to and even easier to implement. The podcast has been downloaded over 4.7 million times and is available through iTunes or Google Play. Episodes are broken down into relevant categories such as industry issues, budgeting, taxation, accounting best practices, merger, and fraud.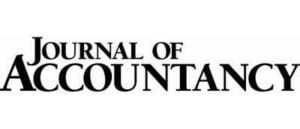 Listeners can find the Journal of Accountancy Podcast on Sticher, Spotify, iTunes, and PlayerFM. The show is sponsored by the AICPA and airs three to four times per month. Episodes last around 30 minutes and cover everything from the history of accountancy to the latest tools and trends in the industry. Recent topics discussed have included why mobile workforce tax legislation matters, identity theft tips, PPP loans, the 2021 hiring outlook, and COVID-19 lessons for nonprofits.
Buffett's book can be purchased in a variety of formats through Amazon or your local book store. The Interpretation of Financial Statements is a great companion for anyone just starting out on their journey towards a career in accounting. With over 1,100 reviews and an average of 4.6 out of five stars, it is evident that this book is a must-read for those hoping to learn the basics of things like income statements, balance sheets, financial ratios & calculations, and investing. Accounting students may find this book helpful for both their personal and professional development.
Anyone looking into entering into accounting or bookkeeping should consider diving into Accounting for Non-Accountants. In the book, Wayne Label talks to small business owners and beginners in the accounting field about preparing and using financial statements, using accounting ratios, managing budgets, controlling cash flow, and more. The accounting book is made up of 12 short, readable chapters that offer a great starting point for those who may be taking more in-depth classes during their Associate's in Accounting program. More than 70% of readers gave Accounting for Non-Accountants five stars, which costs less than a lunch out!


Financial Accounting Through the University of Maryland-College Park
Those who are beginning their educational journey but aren't yet ready to enroll in a full program can complete the University of Maryland-College Park's Financial Accounting course free of charge. The course is fully online and covers key concepts such as interpreting financial data, communication, and more. Participants generally complete this course in eight to ten weeks. Students in this accounting class will walk away with a better understanding of creating and maintaining income statements, balance sheets, and cash flow statements.

The Business Accounting Basics course offered by Purdue University is a great free resource for those working towards earning their Associate's in Accounting because it offers foundational skills that can build on the concepts being taught in class. This free online course includes lessons on income statements, balance sheets, statements of retained earnings, and statements of cash flow. These four basic financial statements help accountants, bookkeepers, and companies evaluate future investment decisions. This free course also covers the accounting styles used to create each type of statement, as well as tools to break down business costs and project profitability.
For suggestions on more free courses for accounting majors, check out our Best Free Online Accounting Courses ranking.
Where is the best place to earn my Associate's in Accounting degree?
The first step to answering this question is to look for accreditation. Quality business schools and programs will carry accreditation through either the AACSB, ACBSP, or IACBE. AACSB accredited schools represent the top 5% of business schools worldwide, but they do not currently accredit associate's programs. But this accreditation is still notable for students who are trying to leverage their associate's degree into a bachelor's. Looking for associate's programs in partnership with an AACSB-accredited business schools would be a great plus. The AACSB also offers an additional Accounting Accreditation which requires schools to meet even more standards specific to the field of accounting. There are currently less than 200 programs that meet both criteria so if you find one, know that it is among the best.
After accreditation, the next thing to consider is cost. High-quality community colleges offer comprehensive programs at very affordable rates. This holds particular importance for those who are on a budget, unsure if they will continue on to their full undergraduate degree, and those who have many other responsibilities but need a convenient and cost-effective option to begin their studies.
The final step is to think about whether you plan to continue on from your Associate's in Accounting to a Bachelor's in Accounting. As already discussed, many bachelor's degrees are partnered with associate programs. They offer the opportunity to complete your associate's degree first and then transition directly into the four-year program. Whether you choose to complete your two-year degree at a community college or through a university, earning an associate's degree in accounting is a great way to work towards your goal of a career in accounting, bookkeeping, or the financial industry.
Is an online Associate's in Accounting as reputable as an on-campus degree?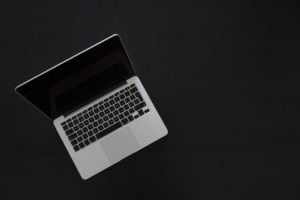 Online degrees from accredited business schools such as those discussed above typically offer students the same high-quality educational experience as on-campus programs. Many programs include a blend of distance and online learning called a hybrid program. This gives students the benefits of interacting with peers for the lecture part of the class with the flexibility of completing the online assignments on their own schedule. The faculty assigned to on-campus classes often teach online courses as well. Earning a degree with accreditation is key, especially for those who plan to transfer and continue their education with a bachelor's degree. The delivery method for learning is a matter of scheduling availability and preference but does not define a program's quality.
Next Steps
If you are considering earning an Associate's in Accounting, you may be wondering, what now? It's time to research the program that will be the best fit for you. But don't forget that an associate's can be all you want or it can be a stepping stone for more. For more information on further steps, check out our Best Online Bachelor's in Accounting Ranking and our Ultimate Guide for Accountants. Earlier in this article, we discussed the average salary for bookkeepers. It is important to mention that those who complete their Bachelor's in Accounting generally have more opportunities for positions with higher pay. According to the Bureau of Labor and Statistics, the average salary for those with a Bachelor's in Accounting is $79,520, which is significantly higher than most positions with only an associate's degree requirement. With that being said, completing an associate's degree in accounting is an impactful decision that can change the trajectory of your career. It is a foundational step that can lead to many personal, academic, and professional development opportunities. A unique aspect of an associate's degree in accounting is that it is very accessible and provides opportunities for entry-level positions that would not be available otherwise. If you have been considering taking your education to the next level, our hope is that this guide will offer you the tools to do so successfully.
Related Resources:
Online Accounting MBA Ranking
Online Master's in Accounting
Online Bachelor's in Accounting
Best Free Online Accounting Courses
What is a Bachelor's in Accounting Degree?
What is a Master's in Accounting Degree?
What is a Doctorate in Accounting Degree?
Highest Paying Accounting Careers
Ultimate Guide to the CPA Exam