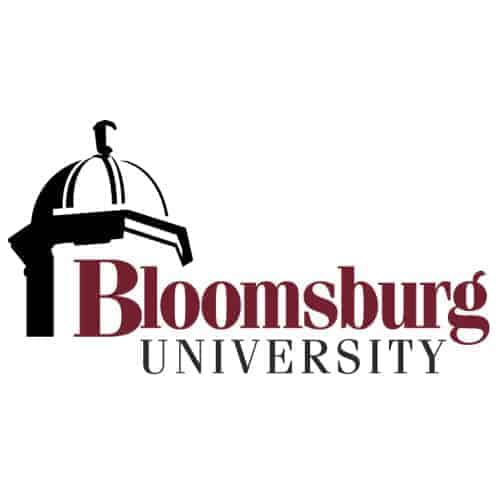 Accreditation
AACSB, Middle States Commission on Higher Education
With an alumni base of nearly 70,000 Bloomsburg University, students can feel confident in the quality of their education and the connections that it will create with other business leaders around the world. Additionally, Bloomsburg University placed among the nation's best colleges and universities by Forbes' Top Colleges in 2019 and Money Magazine's Best Colleges for Your Money in 2019.
Education
More than 2,000 students work towards their business degree through the Zeigler College of Business each semester. The Accounting BSBA program is one of the top programs in the nation and boasts prestigious AACSB accreditation. BU Accounting graduates have placed among the top 15% nationwide for the CPA exam.
Many students who complete their undergraduate accounting degrees also go on to complete their Master's of Accountancy. The M.Acc. is ten courses in length, meets one or two nights a week, and is also accredited by the AACSB. Outside of the world of accounting Bloomsburg University also offers several other top-notch business programs. Within the Business Administration program, students can concentrate in many in-demand fields of study such as Marketing, International Business, Finance, or Research and Analytics in Marketing. The Master's of Business Administration is AACSB accredited and available in two distinct formats at two locations. A Fast-Track MBA and Professional MBA can be completed at either the Bloomberg or Pittsburgh Campuses.
An International Business degree is also available. This comprehensive and globally focused program includes specializations in Accounting, Economics, Finance, Human Resource Management, Information Technology, Marketing, or Policy and Globalization.
Student Life
Student involvement is important to Bloomsburg University. There are over 250 student clubs and organizations to choose from covering a variety of areas of interest, such as academics, athletics, arts, and service. New students can also participate in Learning Communities, a program that groups students' living arrangements and classes according to their major, interests, and goals. There are many aspects to the program, such as peer mentoring, tutoring sessions, educational/social workshops, group field trips, and more.
The University wants all students to succeed and meet their educational goals. One service that helps with this is BU's Campus Child Care Center which provides daycare and preschool services for children of BU students, alumni, faculty, staff, and the local community. Being physically active has many health benefits. Activities like club sports, intramural sports, BU Strength and Fitness Club, and Quest Outdoor Adventure and Leadership make it easy for Bloomsburg students to stay fit and cultivate lasting friendships in the process. The Office of Multicultural Affairs is dedicated to improving the experience of students from all cultural and life backgrounds. A few of the services provided by the OMA are a Latino Extravaganza, student leadership retreats, a Martin Luther King Commemorative Banquet, and a Breast Cancer Awareness 5K.
Related Resources:
SEE ALSO