From its beginnings in the Bronx block parties hosted by DJ Kool Herc, Afrika Bambaataa, and Grandmaster Flash, hip-hop has been a ground-level art – people's music, popular music, even folk music. For generations now, rappers have aimed for authenticity, and often that authenticity means narratives of dropping out of school, living a life of crime, and a sudden rise from poverty to wealth. Even rappers who went to college will often play down their education as not being real enough. Meanwhile, hip-hop has become a serious field of academic study – consider producer 9th Wonder's residency at North Carolina Central University, or the Harvard University91fellowship for hip-hop scholarship established by Nas. Majoring in hip-hop isn't even one of the most unusual college degrees anymore. However, rappers themselves don't usually take higher education seriously – it's just not on-brand for most.
Recommended Online Schools for 2022
Contact schools for more information on enrollment, tuition, and aid
Rappers Who Went to College: As Real as it Gets
That's not to say that rappers do not possess extraordinary gifts: Flava Flav, before he was a reality-show embarrassment, was a musical prodigy, capable of playing more than a dozen instruments by ear, without any formal musical training, by his teenage years. Eminem raps with a vocabulary rivalling Shakespeare's, while Wu-Tang members GZA and Ghostface Killah have vocabularies even larger. Hip-hop producers have been responsible for more technical innovations in recording than they will likely ever be fully credited for. For the most part, though, those skills are self-taught, not from formal education. What about the rappers with college degrees?
Rappers who went to college are as unique as can be – Native Tongues and backpacker MCs, hard-core gangsta and Dirty South rappers, pop stars and underground. Their degrees are from major research universities and liberal arts colleges and HBCUs. The College Consensus ranking of the Top 10 Rappers with College Degrees is focused on the hip-hop legends and stars who have done their time in higher education and earned degrees – even if they don't boast about their BAs along with their gold chains and Lambos (although rap stardom might be a good way to pay off student loans).
Artists are ranked not according to their skills, but according to the Consensus score of their alma mater.
1. Young MC, University of Southern California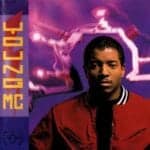 The British-born rapper and producer known as Young MC is forever defined by his biggest hit, "Bust a Move," but don't reduce Marvin Young to a one-hit wonder. Growing up in Hollis, Queens (also the home of Run-DMC), Young MC started rapping at 10 years old, because that was the culture in the air. But he was also the son of hard-working, striving Jamaican immigrants, and slacking off, running the streets, and getting in trouble was not an option. Instead, the bright, dedicated student excelled at Hunter College High School (a secondary school operated by Hunter College) and was accepted into Hunter. Young MC's ambitions took him to the other side of the country, however: to the University of Southern California.
At USC – one of the most prestigious private research universities in the West – Young majored in economics while honing his rap skills, catching the ear of two classmates who had started Delicious Vinyl Records. They signed Young as their first artist, but their first major success came with Tone Loc, spitting rhymes written by Young MC. Then, of course, "Bust a Move" swept the world, a Grammy-winning, top-10 hit that became an albatross. Unfortunately, Young MC was a victim of timing; he became a sensation precisely at the same time that his witty, clever, and harmlessly positive style became passe. Not that Young MC is bitter; in the years since hip-hop left him behind, Young has continued to write, make records, and tour as a proud legacy artist. Not a bad career for a kid from Queens.
Degree: Economics, University of Southern California87
Image Source: Lyrics Wiki
2. Saweetie, University of Southern California
Diamonté Quiava Valentin Harper – better known as Saweetie – has never been shy about the importance of education in her life. Born to a Filipina-Chinese mother and an African-American father, Saweetie grew up in Sacramento, CA, surrounded by the sounds of West Coast hip-hop. While she loved classic artists like Lil Kim and Foxy Brown, and started writing poetry as a teenager, Saweetie cites hearing Nicki Minaj in high school as the motivation to begin rapping herself. But first, she knew she wanted to go to college.
Starting at San Diego State University, Saweetie went out on a limb and gave herself a choice: jump into music full-time, or transfer to the University of Southern California. Her ambition – and a compelling letter to the Annenberg School for Communication and Journalism – got her a place in one of the top communications programs in the world. And a business professor encouraged her to go for her hip-hop dreams, rather than settle into a boring corporate career. Her communications and business education has served her well, with a slew of endorsements and a place in Forbes' 30 Under 30 list. And 2022 will find her back at USC, this time as a guest lecturer in the entrepreneurship department!
Degree: Communications
Image Source: Wiki Commons
3. Childish Gambino, New York University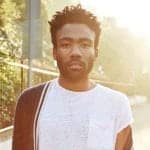 Among rappers who went to college, Donald Glover is one of the most extraordinary multi-talented artists to come along in a generation. From a network television writing job straight out of college, to starring in Community, to stand-up comedy, to writing, directing, and starring in Atlanta, Glover has to be one of the busiest men in entertainment. Oh, and don't forget Childish Gambino, his hip-hop alter-ego. As Childish (from an online Wu-Tang name generator), Glover has been one of the most prolific hip-hop artists in the business, and that's on something that is essentially a side project. Five mixtapes, an EP, and three albums (Camp, Because the Internet, and "Awaken, My Love!"), all in less than a decade, have earned Glover a reputation for always having his finger on the pulse of the culture. In 2018, with the release of his extraordinary video for the single "This is America," Glover went even farther, injecting the Childish Gambino spirit into American consciousness the way that only a superstar can.
And it all started at NYU's Tisch School of the Arts, where Glover studied Dramatic Writing, graduating in 2006. That was Year Zero for Glover's career, when a spec script for The Simpsons got him a job in the writer's room of 30 Rock. While Glover had DJ'd and made a mixtape in college, it was writing (and, later, making cameos) on 30 Rock that brought Glover into the public eye. When Glover returned to music in 2008, with his first mixtape, the Dirty South-influenced Gambino project was supposed to be a more personal, non-commercial way to express himself during professional frustrations (he would leave Community shortly after). However, against all odds (when Glover first announced his new persona, many wondered if it was a joke), Childish Gambino has proven to be an ideal creative outlet for a young genius with apparently unlimited potential and energy. He's a perfect example of what rappers with college degrees can do.
Degree: Dramatic Writing, New York University81
Image Source: Hip Hop Wiki
4. Talib Kweli, New York University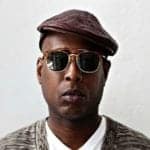 Any ranking of the greatest hip-hop lyricists that doesn't include Talib Kweli near the top is automatically wrong. One of the best rappers with college degrees, Kweli comes by his verbal dexterity honestly, growing up in a highly literate family that includes an English professor (his mother), a college administrator and sociologist (his father), and a law professor (his brother). As a kid, Kweli wrote poetry and stories, getting into rapping only because it was a way for him to be popular in school, but, as with Mos Def, music was largely an afterthought. At NYU, Kweli studied theater like Mos, a childhood friend, and began collaborating with producer DJ Hi-Tek on a project called Reflection Eternal in 1997. Of course, it was getting back together with Mos Def that made 1998's classic Black Star possible.
As an MC, Kweli is known for his dense, intricate rhymes, including complex polysyllabic rhymes and internal rhymes, as well as his wordplay. Not surprisingly, Kweli also scores as one of the rappers with the highest vocabulary, a product, most likely, of his deep reading in biographies, history, politics, and philosophy, all of which appear prominently in his socially aware lyrics. While Kweli may not talk a lot about his theater degree, his career as an activist has been devoted to literacy and social justice. Kweli and Mos Def are the owners of a cultural awareness center, the Nkiru Center for Education and Culture, which they established from an Afrocentric bookstore that was in danger of closing; Kweli's mother, Dr. Brenda Greene, chairs the board.
Degree: Theater, New York University81
Image Source: Monstercat Wiki
5. Yasiin Bey aka Mos Def, New York University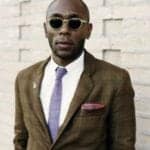 One of the most admired MCs of his generation, Dante Smith aka Mos Def aka Yasiin Bey is known for his socially-conscious lyrics, his restless reinvention, and his distinctive drawl. While Mos burst into hip-hop as a guest on records by Native Tongues groups Da Bush Babees and De La Soul, Dante Smith had already had a successful career in entertainment as a child actor. With steady work in TV movies, theater, and sitcoms, the kid who would be Mos Def dropped out of high school to pursue his acting career, and credited his passion for acting as the force that protected him from the violence and crime of the Brooklyn projects.
It was while studying theater at NYU that Mos Def stepped, almost accidentally, into hip-hop. During the early 90s, Mos had gained some attention reading his poetry in venues like the fabled Nuyorican Cafe, and formed a hip-hop group with his brother and sister in 1993. That earned him the attention of the Native Tongues collective, the hyper-lyrical, Afrocentric scene that included the Jungle Brother, A Tribe Called Quest, De La Soul, and Queen Latifah. Forming a duo with fellow theater student Talib Kweli, Mos Def released one game-changing record as Black Star before starting a solo career defined by lyrical excellence, political activism, and a fearless commitment to his art – whether it's rap, acting, or whatever Yasiin Bey decides to do next.
Degree: Theater, New York University81
Image Source: Dexter Wiki
6. Guru (Gang Starr), Morehouse College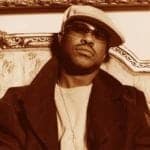 Half of the iconic Gang Starr – the East Coast duo known for pioneering the New York hardcore style (along with groups like Public Enemy and Boogie Down Productions) – the late Keith Elam was the man known as Guru. Elam liked to blow his pseudonym out to Gifted Unlimited Rhymes Universal (as on the song "Form of Intellect"), and it wasn't an exaggeration; Guru was, quite simply, one of the most intelligent and wise MCs on the scene, known for crystal-clear observations on politics, philosophy, human nature, and art. He could battle with the best of them, too, and boasted about his brilliance with confidence. Born in Boston, Guru's father was a judge and his mother the director of libraries for the public school system – a perfect example of upper-middle class black excellence.
It's no surprise that Guru could hold his own at the most competitive and elite historically black college in the nation: Morehouse College. And what was Guru's major? Of course the man who wrote Hard to Earn majored in business, and at Morehouse – ranked one of the most entrepreneurial colleges in the nation – business is no joke. While that foundation may have given Guru the business sense to keep Gang Starr in the black, it was his rhymes, combined with the influential beats of DJ Premier (who attended Prairie View A&M University), that made the duo legends in the underground. Guru's work is steeped in the history and pre-history of hip-hop, as his Jazzmatazz albums demonstrate; experimental collisions of jazz artists, hip-hop beats, and rapping, the four Jazzmatazz records are like an alternate universe hip-hop. Sadly, Guru passed from myeloma in 2010, at only 43 years old, leaving a legacy that still looms over hip-hop.
Degree: Business, Morehouse College
Image Source: Rap Genius
7. J. Cole, St. John's University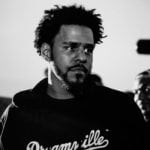 Jay Z's first protege at his Roc Nation record label, J. Cole is a Renaissance man of the hip-hop craft, a student of the genre and a creator as adept behind the boards as he is behind the mic. Born in 1985, Cole began rapping at 12 and making his own beats at 15, with a sampler given to him by his mother. Cole was the kind of kid who seemed to excel at everything he did – an honors student, first chair violinist in his high school orchestra – and if he wasn't immediately good at something, he worked at it; after being cut from the high school basketball team in his freshman and sophomore years, Cole practiced until he was a starter in his senior year. That kind of dedication shows in every aspect of an impressive, and still developing, career that is already going on a decade.
Cole's work ethic and intellect paid off with a scholarship to St. John's University in New York City; the honors high school graduate (with a 4.2 GPA) chose New York with a rap career in mind, but still graduated with highest honors in communications and business. The same year he graduated from college (2007), Cole released his first mixtape, earning underground buzz that caught Hov's attention. With a flow that meshes Jay with his New York rival Nas, Cole's earnest but unsentimental reflections on life, politics, and life have gained him a massive following, while other artists seek him out for guest verses and beats – even people who were once his idols, like Kanye West and Talib Kweli.
Degree: Communications and Business, St. John's University
Image Source: Survivor Org Wiki
8. Chuck D, Adelphi University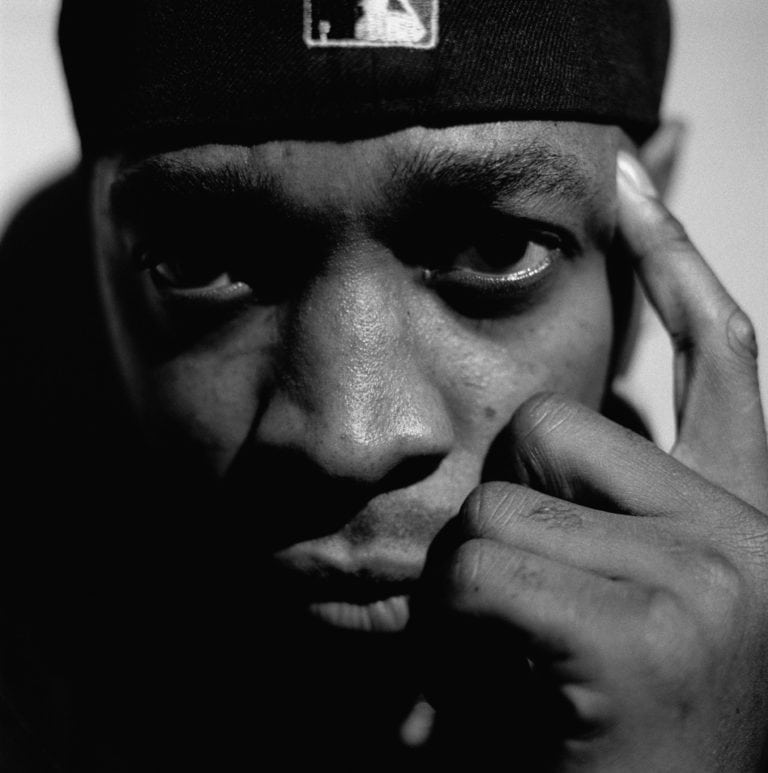 One of the most politically outspoken hip-hop MCs of all time, Chuck D has spent more than three decades courting controversy and demanding justice as the leader of Public Enemy. Born Carlton Douglas Ridenhour, Chuck D's rap career began right alongside the Big Bang of hip-hop – the legendary 1977 New York City blackout, when the 17 year old was inspired to write rhymes by the post-blackout burst of creativity in the city. Stardom took a while, though, and while he was perfecting his craft, Chuck earned a BFA in Graphic Design from Adelphi University, where he met fellow student William Drayton. With Drayton – who called himself Flava Flav, and worked moving furniture for Chuck's father's business – Chuck recorded a single called "Public Enemy Number One." The rest is history.
Chuck D may have majored in graphic design, but he's not known for his visual style – he's known for one of the most recognizable voices in hip-hop. Modeled on the sports announcers he admired as a boy, Chuck's lyrics blast out over the beats in a booming baritone, enunciating every word as clearly as a newscaster no matter how fast the flow. It was not by chance: Chuck famously called hip-hop "CNN for black people," and nothing was more important than the message. Alongside fellow New York duo Boogie Down Productions, Public Enemy pioneered a provocative, unabashedly political hip-hop that assumed its listeners were smart, conscious, and ready for an education. Chuck has made education and activism the center of his career, from speaking to college students to producing documentaries about hip-hop and political issues.
Degree: Graphic Design, Adelphi University47
Image Source: Wikipedia
9. Ludacris, Georgia State University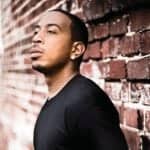 Okay, so academics isn't the first thing you think of when you think of the artist behind Chicken-n-Beer and "Act a Fool," but Ludacris is a man of many surprises. A Screen Actors Guild and Grammy Award-winning artist, Chris Bridges may have gotten famous on some less-than-intellectual party jams, but the man himself is a mogul and a business mastermind. Growing up in Chicago, Luda came of age in Atlanta, where he would help pioneer the Dirty South sound. Before that, though, Ludacris was studying music management at Atlanta's Georgia State University, getting his foot in the door as an intern at Hot 97.5, and even DJing at Freaknik.
So yes, Ludacris wrote "Move B—-" and "Freaky Thangs," but he also graduated with honors from Georgia State and built a business empire estimated at $25 million. One of the most influential Southern rappers of all time, Ludacris made his career on a combination of earworm hooks, inventive videos, and an image that was tough enough to maintain street cred, but comical enough to be relatable to a wide range of fans. With smart business sense, Luda also broke numerous younger Southern rappers, such as 2 Chainz, using his Disturbing tha Peace record label as a major front for the genre. Of course, to many younger people, Luda will always be better known for The Fast and the Furious than for his rapping, but that's okay – the business major always gets paid.
Degree: Music Management, Georgia State University
Image Source: Hip Hop Wiki
10. Megan Thee Stallion, Texas Southern University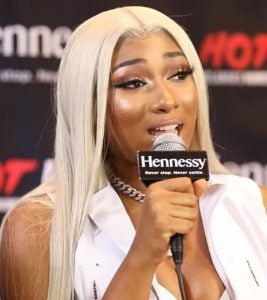 Megan Pete was born with hip-hop in her blood; her mother, Holly Thomas, was an underground Houston rapper associated with DJ Screw's Screwed Up Click. Despite toting little Megan to recording sessions when she didn't have childcare, Thomas had one requirement when Megan wanted to become a rapper – wait until you're 21. So before she could become Megan Thee Stallion, Megan enrolled in the land-grant HBCU Prairie View A&M University. However, when Megan began posting freestyles to YouTube and Instagram, and destroying local rappers in the cypher, fame wasn't far behind.
Despite the best efforts of A Tribe Called Quest's Q-Tip to get her signed to Columbia or Def Jam, Megan made her way independently, building her reputation on her preternaturally confident flow, fearlessly explicit lyrics, and some of the most quotable punchlines since Biggie. Her mother (who passed from a brain tumor in 2019) would be proud, but maybe even prouder of Megan's extra-rap aspirations. In 2021 she completed her degree in Health Administration at Texas Southern University, and is dedicated to using her money and influence to establish more healthcare and assisted living facilities in Houston. Pretty hot.
Degree: Health Administration
Image Source: Wiki Commons
Honorable Mention: Ice Cube, Phoenix Institute of Technology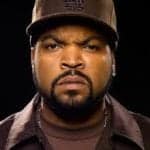 As a member of N.W.A. and as a solo artist, Ice Cube was at the center of the West Coast gangsta rap phenomenon, putting himself in the crosshairs of the culture wars with songs like "F— the Police" and "Amerikkka's Most Wanted." Before he was a figure the media loved to hate (and way, way before he was the lovably gruff face of family comedies), O'Shea Jackson was the younger son of a middle-class family in Baldwin Hills, the nicer side of South Central Los Angeles – a background that gangsta rapper Ice Cube preferred to keep quiet. After high school, when a rap career seemed unlikely, Cube went out to Phoenix to study architectural drafting, hoping his love of architecture and design would serve as a fallback if hip-hop didn't work out.
Obviously, hip-hop worked out for Ice Cube. Hired by Dr. Dre to write rhymes for his group, the World Class Wreckin' Cru, Cube went on to partner with Dre, Eazy-E, and MC Ren as N.W.A., trading in glitzy party records for a hard-hitting, street-reportage style. Besides his own verses, Cube wrote for Eazy and Dre, crafting lyrics that fit their voices and personas. In interviews, Ice Cube has attributed his systematic planning to his architectural training, and it has served him well as he has built a three-decade career that has spanned from rap to acting to movie producing. And Cube has never forgotten his love of design, either, even serving as the Getty Museum's representative for a Charles and Ray Eames exhibit; Cube compared their mid-century style to sampling and mash-ups, always keeping it real in the rap game.
NOTE: Ice Cube gets Honorable Mention only because the technical school he attended no longer exists. We love you, Cube!
Degree: Architectural Drafting, Phoenix Institute of Technology
Image Source: Rap Wiki
Recommended Online Schools for 2022
Contact schools for more information on enrollment, tuition, and aid
Related Resources:
Guide to Online Communication Degrees