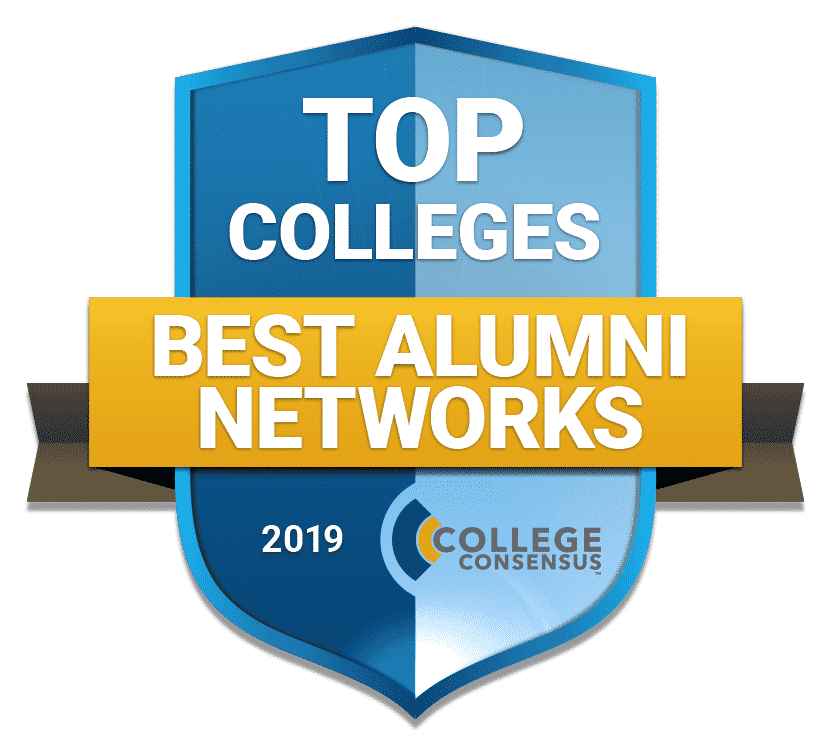 Very few students really take the alumni association into account when they're researching where they want to go to college. Why should you bother? Isn't the alumni association just a stuck-up old boys' club? It's such a long way into the future, and how does it really impact you anyway? How can alumni help students when they're just trying to get into college? Well, the alumni association might have some old boys in it, but it will also have some of the most important people in your college career, if you're looking at one of the colleges and universities with the best alumni networks.
What Makes a Great Alumni Association
Researching the alumni association of your top choice colleges should be part of any prospective student's college search. Why? For one thing, alumni are often heavily involved in recruitment – you may even have an alumnus interviewing you when you apply. Once you're in, the alumni are a major force in sponsoring scholarships, and they're often the ones deciding who gets paid and who doesn't. At the other end of the college journey, alumni are key to conquering the job market; high-powered alumni offer internships, put in a good word with their colleagues, write recommendation letters, and do everything they can to grease the wheels for their fellow alums.
And, of course, it's worth researching the alumni association because if all goes well you'll be one of them in the future. You'll be the one sending annoying letter asking for donations out to other alumni. You'll be responsible for passing on the good vibes, writing the recommendations, offering up a spot for interns at your company. If you make the right choice and make good on your opportunity, you'll be able to carry on the tradition that makes the best alumni networks a crucial part of college life.
Ranking the Best Alumni Networks
It's hard to judge what makes a great college alumni association, but College Consensus is all about doing the hard work so you don't have to. To rank the best alumni networks, we had to start somewhere. Our initial list was drawn from the Council for Advancement and Support of Education (CASE) Circle of Excellence Awards, which recognizes a part of colleges and universities that doesn't generally get the attention they deserve – the staff.
The CASE awards provide a baseline for colleges and universities that are doing great things with their alumni associations, but Consensus is concerned with getting the whole picture. That's why the institutions in the Best Alumni ranking are placed in order of their Consensus Score, which brings together published reviews from experts and real student reviews.
The Purpose Of Alumni Association Membership
The vast majority of colleges and universities, especially prestigious institutions, have an alumni association. But many graduates only think of the alumni association when they get a letter requesting a donation; those more cynical alums may ask why alumni association membership is important. However, when they learn the purpose of alumni association activities, it's clear to see how these organizations benefit both the school and its students. More schools are starting and partnering with alumni associations because of their undeniable benefits.
First and foremost, alumni associations serve to raise the reputation of the school. The main way that these associations do this is by highlighting the accomplishments of various alumni. Many alumni associations publish magazines in which they mention the recent accomplishments of prominent alumni. Secondly, alumni associations often help students. Many distinguished alumni will contribute to or even create scholarships to accomplish these important alumni association objectives. Possibly the most vital of the alumni association objectives, from the school's point of view, is raising money for the institution itself.
What Do Alumni Associations Do?
While this article has already laid out alumni association goals and objectives, how do alumni association activities actually accomplish these objectives? In other words, what do alumni associations do? Alumni association activities include fundraising, organizing reunions, and sponsoring events. They're also a big part of visitation days, when prospective students make their campus visits. One of the benefits of joining alumni association is taking part in these events.
Fundraising is possibly the best-known of the many alumni association activities. It is also among the most important of the alumni association goals and objectives. Soliciting donations for the school is considered by many alumni to be one of the main benefits of joining alumni association, as these alums want to help out their alma mater. Of course, fundraising is vital for the school as well. Alumni association activities also include organizing reunions, which can be a great way to get more alumni involved. Alumni associations will also sponsor various events, such as community outreach events. Many alumni associations will also visit local high schools to try and entice students to apply to the university.
How Can Alumni Help Students?
As previously mentioned, alumni associations often help out the current students of the institution. Those asking "How can alumni help students?" can learn about the various scholarships that these associations provide. However, many alumni aim to help students in more ways than this when they start developing an alumni association. Alumni can also provide mentorship to current students.
When it comes to student impact, the value of alumni networks cannot be overstated. Many college applicants these days actually do research into the best schools for networking when they are figuring out which colleges they want to apply to. It is not always the schools with the largest college alumni population, surprisingly.
How To Start an Alumni Association
So by this point, you may be rethinking the alumni association. In fact, if your college doesn't have one, you may be wondering how to start an alumni association. Well, developing an alumni association is easier than you might think. Many people are aware of the value of alumni networks and will want to get involved. Even if you went to a relatively small school that doesn't have the largest college alumni population, you can still make your school one of the best schools for networking with an effective alumni association.
The first step is to contact the school. As they stand to benefit a great deal from an alumni association, they will likely be eager to get involved with any former students who want to form an alumni association. It is also important to contact prominent alumni and get them onboard. People with money and connections can ensure that your alumni association succeeds. Stop asking about how to start an alumni association and get going today.
Does your college have cool, accomplished alumni like these?:
10 Best Educated NBA Players
10 Best Educated Sci-Fi and Fantasy Authors
10 Best Educated Women in Rock
10 Highest Educated Country Music Stars
10 Rappers With College Degrees
10 Rock Stars With College Degrees
10 Smartest NFL Players
Top 10 Bands that Met in College
Top 10 Best Educated Hollywood Stars
Top 10 Highest Educated Comedians