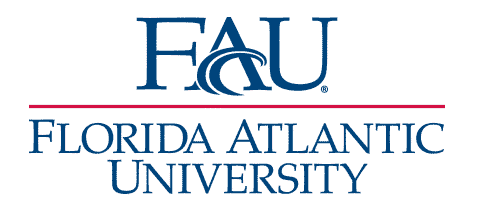 Accreditation
AACSB, Southern Association of Colleges and Schools, Commission on Colleges
The elite College of Business at Florida Atlantic University provides students with opportunities to succeed in the business world from their first day of class. The AACSB accredited business degrees immerse students in practical experiences, such as writing business plans, developing national polls, and solving financial problems. U.S. News and World Report ranks the International Business undergraduate program 25th in the nation. The Executive Education programs offered for professionals are ranked among the world's top 80 open enrollment programs by the Financial Times. FAU challenges their students to pursue their entrepreneurial dreams, and in 2019 was awarded $110,000 by the Knight Foundation Grant to expand educational programs, such as the Entrepreneur Boot Camp and Business Plan Competition.
Education
Students are able to launch their business careers with an undergraduate major in Accounting, Economics, Finance, Health Administration, International Business, Hospitality and Tourism Management, Management Information Systems, Management: Leadership and Entrepreneurship, or Marketing. In addition to these in-demand fields, some of the minors offered are Business Administration, Business Analytics, Business Law, and Digital Marketing. Resume enhancing certificates available include Club Management, Gerontology, Meetings and Events Management, Risk Management, and several other options.
Graduate students can dive deeper into their business studies with a Master of Accounting, Health Administration, IT and Management, Finance, Economics, Tax, or a Master of Business Administration. The MBA is offered in many formats: Executive, Professional, Professional in Sport Management, and Flexible. Each program is 23 months, with the exception of the Flexible MBA, which can be completed on the students' unique time-table. The Executive program meets on the third Saturday and Sunday of the month, and those in the Professional and Sport Management program will meet on Tuesdays and Thursdays. Students in the flexible program may mix and match online classes with on-campus courses to fit their needs. A Ph.D. in Business Administration prepares students for careers in research or academia.
Student Life
There are 10 business student organizations to help students develop leadership skills and mingle with like-minded peers, such as Alpha Kappa Psi, Delta Sigma Pi, the Investors Association, and the Toastmasters Club. The Business Mentor Program pairs students with professionals in their field of study. Juniors and seniors are also encouraged to complete an internship and may earn credit. A study abroad program, such as the faculty-led International Economics tour in Costa Rica, can broaden students' global perspective.
Online Programs
Undergraduate students who have completed their core courses can enroll in the online Bachelor of Business Administration program in Accounting, Management, Marketing, or Hospitality and Tourism Management. The Online Grad Business Programs are ranked among the top 50 in the nation by U.S. News, as well as recognized by Bloomberg Businessweek as one of the top programs in the world. The online MBA can be completed in 23 months, with cohorts starting in May, August, and January. This program features an International Business Specialization, designed to prepare graduates to work anywhere in the world. Caribbean and South American online MBA programs are also offered for international students.