Entering into the field of accounting can be a bit intimidating. Free online accounting courses are an excellent option. They are great for anyone considering going into the field of accounting to test out content. Business school candidates can work through basic and advanced level courses. These courses do not carry a semester-long commitment or university tuition rates. Students also do not have to fear an unsuccessful attempt at a class negatively impacting GPA.
The following free online accounting courses are beneficial as continuing education for current accountants. They can also be a resource for individuals who run their own business and would like to know more about maintaining their finances.
Online Free Accounting Classes
The free online accounting classes on our list are offered by notable universities. They hail from some of the top business schools in the nation. The courses are often presented by some of the same highly regarded staff as those who teach traditional online or on-campus classes. Because of this, participants can expect an extremely high level of education, all free of charge.
The flexibility of free accounting courses is also an added benefit. Many of the courses on this list do not require any prerequisites and offer rolling start dates. This means that students can start learning as soon as they are ready. There is no waiting for semesters to start. Several of the options are offered in a self-paced format, which gives you the ability to work at your own pace. In contrast, others are instructor-led. This option is great preparation for taking courses towards a university degree.
Recommended Online Accounting Degree Programs
Explore our featured online programs to find the right match for you today.
Methodology: What are the Best Free Online Accounting Courses?
To find the best free online accounting courses, we identified all of the free, online, accounting-focused courses offered on Coursera and edX. All of these schools have a Consensus score, meeting basic requirements for College Consensus. Courses are presented in alphabetical order by school.
1. Babson College
F.W. Olin Graduate School of Business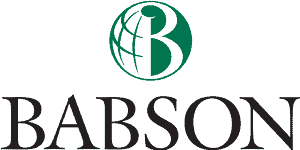 Among the best free online courses, Financial Accounting Made Fun: Eliminating Your Fears, is brought to the edX platform by Babson College. It is a self-paced introductory level course in financial accounting fundamentals that required four to six hours of study time over about a month. Each week, students will cover balance sheets and transaction analysis, accounting principles, income statements and cash flow statements, ratio analysis, and forecasting.
Key learning goals are to have a greater understanding of how primary financial statements are constructed, the difference between cash flow and profit, calculating important performance ratios to evaluate the performance of a business, and creating a financial forecast that allows entrepreneurs to confidently present to investors and creditors. This course also offers the option to purchase a certificate for $199. The content offered in Financial Accounting Made Fun is an excellent resource for those entering into the field of finance and accounting. It is also packed with information that anyone who runs their own business will certainly benefit from.
2. Columbia University
Columbia Business School

Students can learn how to measure the risk and return of equity and debt through Columbia University's Risk & Return edX course. There are multiple windows to sign up for this free online accounting class. Risk and Return can be taken either as a stand-alone course or as a part of Corporate Finance professional certification.
Over four weeks, learners will be introduced to the concepts of measuring risk, estimating the expected return of an asset, adjusting the risk of the equity and debt when a firm changes its capital structure, and calculating the weighted average cost of capital. Modules are completed in a self-paced format, with most students spending an average of three to four hours per week studying. Before starting this course, it is suggested that participants have a basic understanding of accounting and Microsoft Excel. Learners will best be prepared for Risk & Return if they have also completed edX's free Introduction to Corporate Finance and The Free Cash Flow Method for Firm Valuation.
3. Massachusetts Institute of Technology
Sloan School of Management


Financial Accounting is an edX course sponsored by the Massachusetts Institute of Technology. Over 21,000 students have enrolled in this free online accounting course that is a component of the Micromasters Program. To participate, students must sign up for a start date and then follow along with the curriculum path over a period of 12 weeks. The course is free of charge, but those who complete the program can add a verified certificate for $450. This option is easily shareable as an addition to resumes or can be added directly to a LinkedIn profile.
The content delivered in MIT's Financial Accounting is considered advanced. Students should be prepared to spend 10 to 14 hours studying per week to fully utilize the course. Expected outcomes include understanding key accounting terms, how financial statements are constructed, reading financial statements, and how to gather inputs to valuation and models for corporate decisions.
4. Purdue University

Purdue University offers Business Accounting Basics through the EdX platform for entrepreneurs to learn the basics of accounting. Students learn to use the four most basic forms of financial statements:
Balance Sheet
Income Statement
Statement of Cash Flows
Statement of Retained Earnings
Students also learn to understand accounting cycles and investment decisions.
Business Accounting Basics is free to audit, though Verified students can pay $49 to get unlimited access to course materials.
5. University of California, Irvine
Paul Merage School of Business


The University of California-Irvine joined with Coursera to offer Completing the Accounting Cycle free of charge. This online course is one of three in the Introduction to Financial Accounting: The Accounting Cycle specialization. The specialization also includes What is Financial Accounting and Recording in Journals and Posting in Ledgers. Students can work at their own pace and typically spend around 10 hours studying.
Modules within the course cover key topics in management accounting like adjusting entries and adjusted trial balance, the worksheet, analyze and prepare financial statements, and closing entries and the post-closing trial balance. After completing this free course, students can expect to better understand adjusting entries, closing entries, the preparation of an income statement, retained earnings statements, balance sheets, and procedures for closing the four closing entries. Learners can start this accounting course at any time and have the ability to work through the modules at their own pace.
Ready to start your journey?
Get matched with the right accounting degree program for you today
6. University of Illinois at Urbana-Champaign
Gies College of Business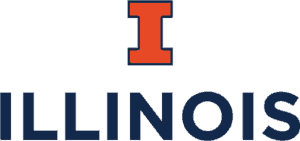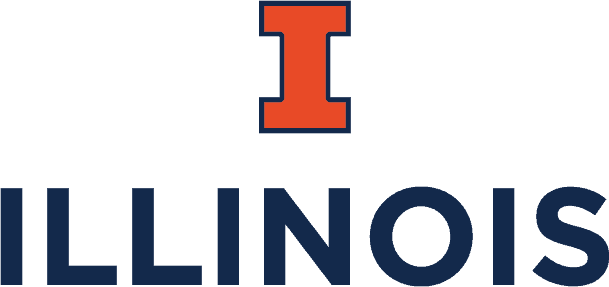 Advanced Financial Reporting: Accounting for Business Combinations and Preparation of Consolidated Financial Statements is a free Coursera course offered through the University of Illinois at Urbana-Champaign. This advanced-level course has impressive ratings of 4.8 out of five stars, and 50% of learners who have completed the content shared that they received tangible benefits. Another 50% reported earning a pay increase or promotion in correlation with completing this course.
Advanced Financial Reporting is generally completed in around 24 hours of study and is a completely virtual class. Students begin with a course orientation and then move through modules on control of business, acquisition method, components of consideration transferred in a business combination, federal income tax laws, business transactions, assets acquired and liabilities assumed, and more. Content is delivered through reading assignments, videos, and quizzes which keeps the experience interactive and interesting. Recent reviews noted that this class was well-structured, a great review over the technical areas of financial reporting, very informative, and easy to implement.
7. University of Michigan
Stephen M. Ross School of Business

Introduction to Time Value of Money is a free beginner-level Coursera course. Intro to TVM is sponsored by the University of Michigan. The curriculum covers the topics of simple concepts and applications of TVM, annuities in relation to the time value of money, as well as complex applications. The course has start dates on a rolling basis and normally takes around 13 hours to complete. Students follow through a convenient digital format that includes quizzes, videos, and readings to appeal to a variety of learning styles.
Of 166 current reviews, Intro to TMV has an impressive rating of 4.8 out of five stars. Comments left include praise for the instructor and the efficiency, ease of use, and interesting nature of course content. After completing this free online accounting course, students will understand how the value of money changes over time, the implications of all financial decisions, and will leave with the practical knowledge necessary to make informed decisions on a wide variety of financial decisions.
8. University of Pennsylvania
The Wharton School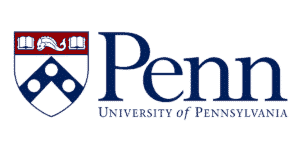 Nearly 90,000 students have enrolled in Coursera's free Accounting Analytics course offered by the University of Pennsylvania's Wharton School of Business. The class is completely online and delivered in a self-paced format making it easy to fit into even the busiest of schedules. On average, students complete the course in around 10 hours and can expect to walk away with a better understanding of ratios and forecasting, earnings management, big data and prediction models, and linking non-financial metrics to financial performance.
In recent reviews, this course received an average of 4.5 stars and was noted for its interesting content, integration of content during the final week, and practicality. The Accounting Analytics course is the fourth of a five-part specialization in Business Analytics, including Customer Analytics, Operations Analytics, People Analytics, and a Business Analytics Capstone. Of those who chose to complete the specialization in addition to the free Accounting Analytics course, 32% started a new career, and 21% received a pay increase or promotion.
9. University of Virginia
Darden School of Business

Another one of the best free accounting classes is from the University of Virginia. After completing Coursera's free Managerial Accounting Fundamentals course, 50% of students reported starting a new career, and 33% reported receiving a pay raise or promotion. Managerial Accounting Fundamentals is offered by the University of Virginia and is a completely online beginner-level course. Through 13 hours of study, students will learn basic accounting principles such as different types of costs, how costs are represented graphically, cost-volume-profit analysis, ways to calculate and allocate overhead rates in activity-based and traditional allocation systems, and how to distinguish costs and benefits that are relevant and irrelevant in making management decisions.
Nearly 28,000 students have taken this free accounting course, and of those, more than 100 have left reviews with an average of 4.8 out of five stars. Learners commented that they would recommend this course's convenience, extensive explanation of concepts, level of difficulty for beginners. Certificates can also be purchased for resumes, CV, or LinkedIn profiles.
10. West Virginia University
John Chambers College of Business and Economics


Over 65,000 students have already taken Coursera's free Forensic Accounting and Fraud Examination course. The course is offered by West Virginia University and boasts 4.7 out of five stars as a rating and a 97% approval score. Recent reviews stated that this class is one of a kind, enjoyable, practical, and easy to implement.
Forensic Accounting and Fraud Examination participants also only need to spend a total of seven hours to go through the content in this accounting course, which is presented through readings, quizzes, and videos. Concepts covered within the curriculum are learning who accidental fraudsters are, understanding the basic elements of fraud, how internal control concepts can help detect and prevent predator fraudsters, analysis tools to help identify fraudulent activities, and the objectives and stages of money laundering. The final module discusses the importance and difficulties facing whistleblowers. New classes start every day, and 22% of students report starting a new career after completing this course.
designed for both beginners and experienced professionals who want to learn more about accounting concepts or brush up on their skills.
What You Can Expect from a Free Online Accounting Course
Are you looking to learn the basics of accounting without spending a fortune? Then a free online accounting course may be the perfect solution for you. With these courses, you can get certified bookkeeper training online for free and gain an understanding of principles of financial management. You'll be able to understand the basic concepts and principles behind financial statements, financial analysis, and basic accounting principles. All in all, you'll have a strong foundation that will help you succeed in your career.
Financial management is a crucial part of any business, and it can be difficult to stay on top of the ever-changing landscape. With the help of modern tools and technologies, such as AI writing assistants, you can gain valuable insights into how to manage your finances more effectively. AI writing assistants are designed to provide accurate and up-to-date information on financial management topics, helping you stay informed and make sound decisions.
With this knowledge, you can become an effective bookkeeper or even start your own business. So don't wait any longer and enroll in one of these free online accounting courses today!
The Pros and Cons of Taking a Free Online Accounting Course
An online accounting course can be a great way to gain knowledge and skills in the field of accounting. However, there are both advantages and disadvantages to taking a free online course. In this article, we will discuss the pros and cons of taking a free online accounting course so that you can make an informed decision about whether or not it is right for you. We will look at topics such as the quality of the material, the cost savings, and potential drawbacks like lack of support or difficulty understanding concepts. By understanding these factors, you can decide if taking a free online accounting course is right for you.
The biggest problems with taking a free online course is that you may not know what you are getting into. If you take it before understanding basic accounting concepts, then it will be difficult for everything to make sense. Before reviewing the course, try and look at some of the introductory materials available on the site so that you have a better idea of where they are going with this. See if they have any recommended textbooks or use a pre-made syllabus as well for more help in figuring out if this is right for you!
As the demand for online accounting courses continues to grow, so does the availability of free online accounting courses. With so many options available, it can be difficult to determine which ones are worth your time and money. Fortunately, there are a few key indicators that can help you decide whether or not a free online accounting course is of good quality.
Taking an online accounting course can be a great way to learn and gain new qualifications, but it is important that you make sure the course is of the highest quality. By looking at the instructor's qualifications, the course content and structure, and student reviews, you can ensure that any free online accounting course you take will provide you with an enriching learning experience.
Free online accounting courses offer a cost-effective way to learn the basics of accounting and can provide significant savings in the long run. They are also a great way for people who may not have the time or resources to attend traditional classes, allowing them to gain valuable knowledge without having to invest large amounts of money. With these free online courses, businesses and individuals can gain an understanding of basic accounting principles while saving on costs associated with tuition and other fees.
Where are the Best Places to Earn a Degree in Accounting?
A sign of a truly high-quality business school is a business accreditation through the AACSB, ACBSP, or IACBE. AACSB accreditation schools make up the top 5% of business schools worldwide. The AACSB is also the only business accreditation agency that includes an additional Accounting Accreditation. This next step requires schools to meet higher standards that are specific to the field of accounting. In fact, there are less than 200 programs worldwide that meet the criteria for AACSB Accounting Accreditation. Rankings such as our Best Online Bachelor's in Accounting is a great place to start your search. The schools included have already been vetted for quality and prestige.
Recommended Online Accounting Degrees
Explore our featured online programs to find the right match for you today.
How Should I Choose a Business School?
Other than accreditation, there are two important factors in deciding where to earn a degree in accounting-cost and preferred delivery method.
Most students have many other responsibilities. They need a convenient and cost-effective option. They may want to check out online learning options, such as those listed on our Online Master's in Accounting ranking and our Online Accounting MBA Ranking. Online learning allows for flexibility of schedule but also comes with perks such as in-state tuition rates or general program discounts. The last step is to think about whether you plan to complete an undergraduate or graduate degree in accounting.
Some students might be looking for a budget-friendly and local option. Many bachelor's degree programs offer the opportunity to complete an associate's degree through a local community college first. Those students can then transition directly into the four-year program. Wherever you choose to earn your degree, key points to remember are that it is
accredited,
offered at a price point that works for your budget,
and that it includes format options that work with your lifestyle.
What Skills are Beneficial to Have as an Accountant or CPA?
Understanding mathematical concepts is a large part of becoming a great accountant. However, successful accountants must also have strong communication and interpersonal skills. Some of these important skills include:
presenting information in an accessible fashion,
discussing important topics in formal and casual settings,
communicating in written methods such as emails or memos,
and working in teams.
Accountants must also be willing to continue their education through books, online courses such as those mentioned in this ranking, podcasts, or workshops. New methods and technologies are constantly emerging. To be trusted in the highest decision-making circles, accountants must be up to date on top trends such as eCommerce, workflow technology, or image processing. Familiarity with databases, spreadsheets, presentation software, accounting software, and internet trends is essential for keeping up with the fast-paced financial industry.
Critical thinking skills are also an extensive benefit to those in the field of accounting. The ability to find creative solutions while remaining ethical is one of the most important aspects of a financial advisor's job. A great option for strengthening skills in these areas is pursuing other free online classes.
Is an Online Accounting Course Right for You?
For those who are considering entering into an accounting career, our Ultimate Guide to Accounting is a great place to start. You can also learn more about earning an Associate's degree or Bachelor's degree in Accounting. If finances are holding you back from taking the first step toward your dream, remember that there are a myriad of options. Be sure to check out financial aid, grants, and scholarships. If you have narrowed down your top choices in schools, the next step is to schedule an appointment with an academic advisor. An advisor can help students see which of the accounting programs is the best match for your needs. Looking into flexibility, cost, expected graduation timeline, and the level of peer interaction you prefer will help you find the most success. After that, you are ready to choose your university and apply to start making your goals a reality!
Related Rankings
The Best Online Master's in Accounting Programs
Best Online Accounting MBA Programs