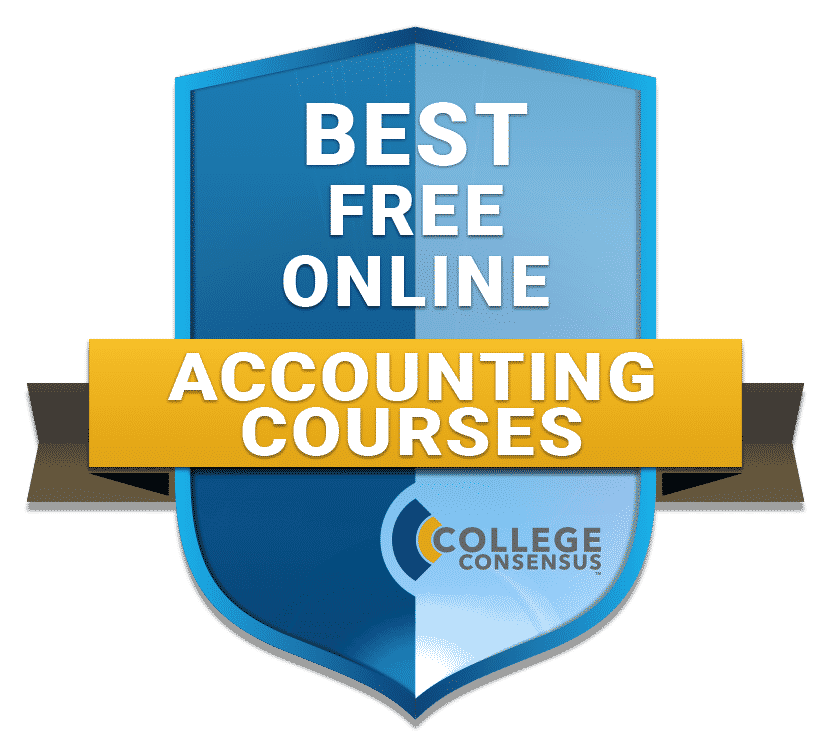 Some business school candidates are not sure if accounting is right for them. Instead of committing to courses that require a static, semester-long schedule and tuition fee, one may want to consider taking an accounting class currently being offered by some of the best universities in the country through distance learning. It is not uncommon to find free online accounting courses delivered by Ivy League and highly respected colleges and universities. These courses often include the same noteworthy curriculum provided by a business school's esteemed staff.
The flexibility of these free online programs is remarkable. Since many courses like those in accounting require no prerequisites to enroll, students can begin working through the coursework immediately after registering. Distance learners will often find they get to determine the pace of the program and can make adjustments when necessary to fit a busy professional or personal schedule.
Ranking the Best Free Online Accounting Courses
Now is the perfect time to pursue free, online, quality college courses. Not only is online learning continually gaining in momentum, the idea of free learning is also gaining. These courses can be found on sites like Coursera.org and Edx.org, as well as on individual college websites and through iTunes. iTunes is one provider among others that offers these free courses through audio and video downloading.
To find the best free online accounting courses, the list is focused on overall reputation. Meaning, each 100% online accounting-focused course is ranked according to its school's College Consensus Score. This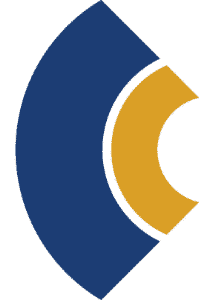 Score combines publisher scores and student reviews. Here are the 10 Best Free Online Accounting Courses available today.
1
Massachusetts Institute of Technology
Cambridge, MA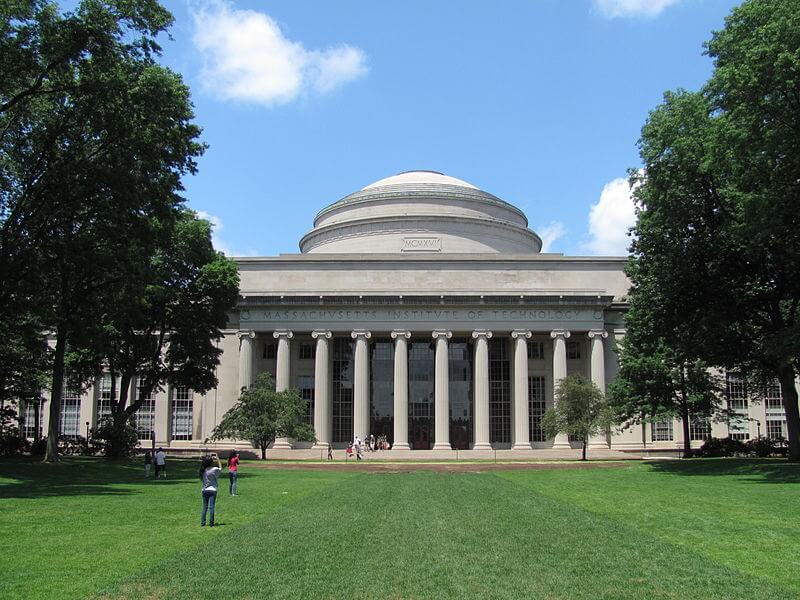 The Massachusetts Institute of Technology provides a free online course called Management Accounting and Control. This program is part of the university's MIT Open Courseware program, which makes lectures and course resources available to students in many different areas. Management Accounting and Control's coursework examines management accounting and related analytical methodologies for problem-solving and control in profit-directed groups and organizations. The course also defines product costing, performance evaluation systems, and budgetary control systems for coordinating, monitoring, and planning the performance of a business. This free online course explains the principles of measurement and creates a framework for assessing behavioral dimensions of control systems. Students within the course can also expect to be exposed to a number of different managerial style examples that affect motivation and performance in an organization. The primary materials for the course are found in the textbook, Accounting for Decision Making and Control by Jerry Zimmerman. Reading and assignments from this book are utilized for many class sessions.
Free Accounting Course
Management Accounting and Control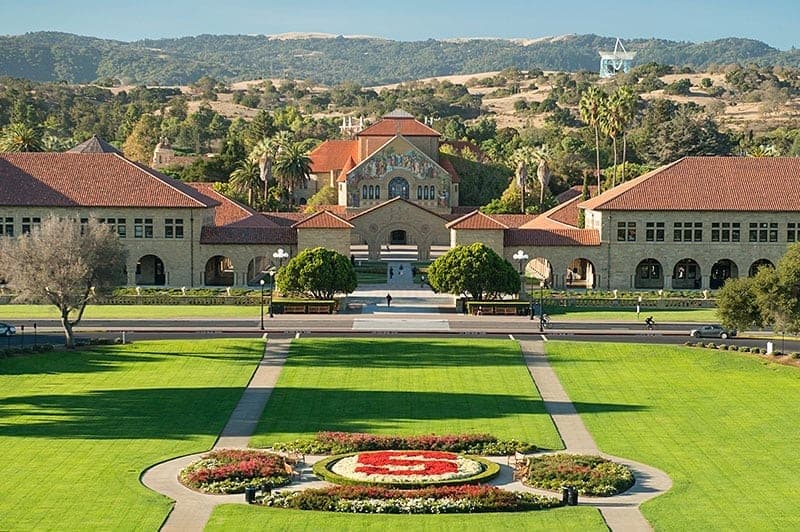 Stanford University delivers a free online course entitled How to Start a Startup – Legal and Accounting Basics. This course is one of 43 lessons available on iTunes for free download. A video of the lecture and audio file are both open to online students. The Legal and Accounting Basics section of How to Start a Startup is just over 48 minutes in length. Other stellar sections from this resource include Team and Execution, How to be a Great Founder, Competition is for Losers, How to Build Products Users Love, How to Run a User Interview, and How to Design Hardware Products. This free online material is just one of the excellent resources made available by the faculty and staff of Stanford University. Stanford was established in 1891 by Leland and Jane Stanford. Home of the Cardinals, Stanford University is located in Stanford, California, and today boasts a student enrollment of over 16,000.
Free Accounting Course
How to Start a Startup - Legal and Accounting Basics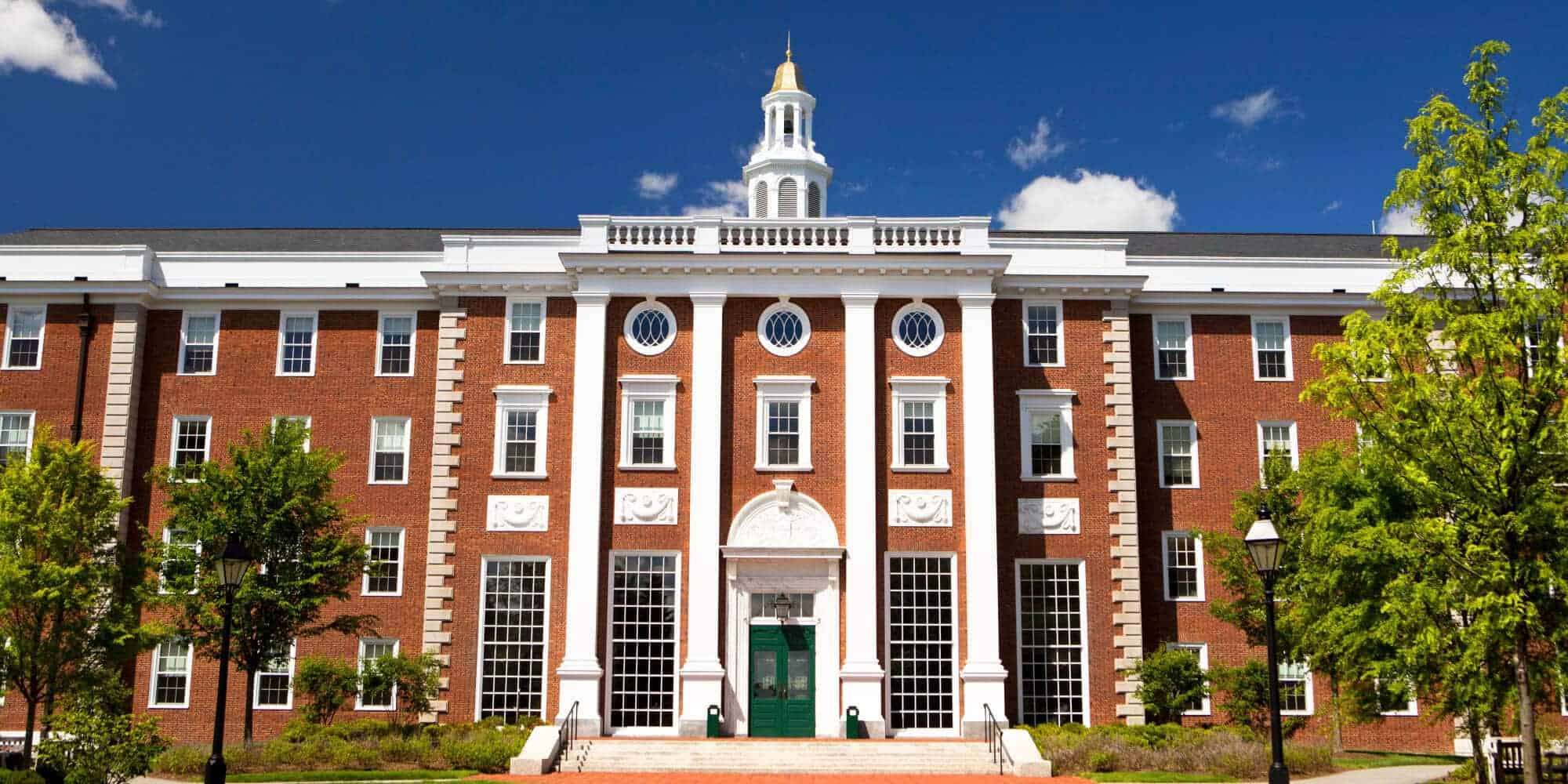 Harvard University provides a free online course entitled Nonprofit Financial Stewardship Webinar: Introduction to Accounting and Financial Statements. This webinar serves as an excellent opportunity to understand and become familiar with the basic principles of nonprofit accounting. Distance learners enrolling in this course can enjoy the chance to work in a self-paced progression throughout this business course. Since the class is considered an introductory course on the topic, there are no prerequisites or requirements for enrollment. All course materials and video transcripts are offered in the English language. The Introduction to Nonprofit Accounting and Financial Statements webinar series is intended to introduce basic nonprofit accounting concepts and financial statement exposure to online students who have little to no experience with accounting and finance. Harvard's self-paced webinar is being held in conjunction with the Nonprofit Financial Stewardship Executive Education program at the university's business school. Eric Schwartz, Managing Director of PricewaterhouseCoopers National Assurance Health Services, delivers the course material.
Free Accounting Course
Nonprofit Financial Stewardship Webinar: Introduction to Accounting and Financial Statements
4
University of Pennsylvania
Philadelphia, PA
A free online course called More Introduction to Financial Accounting is currently offered by the University of Pennsylvania. This program features a very flexible course delivery with a 100% online delivery format. Most students are expected to complete all class requirements by working on material for six to eight hours each week for six total weeks. The syllabus for this program picks up where Introduction to Financial Accounting drops off. Weekly themes for this course include Introduction and Working Capital Assets, Long-lived Assets and Marketable Securities, Liabilities and Long-term Debt, Deferred Taxes, Shareholder's Equity, and Financial Statement Analysis. In this course, distance learners will learn how to read, comprehend, and analyze most of the data provided by organizations in their financial statements. The skills shared in this course will help students make more informed decisions when using financial information. The University of Pennsylvania is an Ivy League school that holds the title of being the fourth-oldest institution of higher learning in the United States.
Free Accounting Course
More Introduction to Financial Accounting
5
University of Michigan-Ann Arbor
Ann Arbor, MI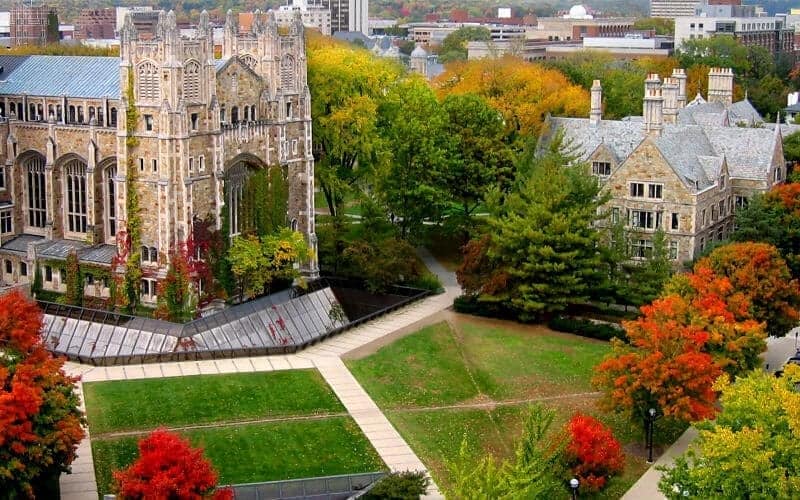 The University of Michigan offers a free online course called Accounting for Decision Making. The curriculum of this free course explores the answers to two of the biggest questions in accounting: How much do I have, and how much did I gain over time? Online students will understand how the two critical financial statements (balance sheet and the income statement) are designed to help answer these questions. The process of the course will then move on to consider how individual transactions combine to make up these financial statements. Once distance learners develop a broad understanding of financial and accounting statements, they will begin to form a more nuanced understanding of itemized components of doing business. Particular aspects of business include making a sale and acquiring inventory. By considering many of the most common actions of an organization, the online student will build a solid understanding of accounting and develop these concepts by applying them across a multitude of transactions. This course takes approximately 31 hours to complete.
Free Accounting Course
Accounting for Decision Making
6
University of Virginia-Main Campus
Charlottesville, VA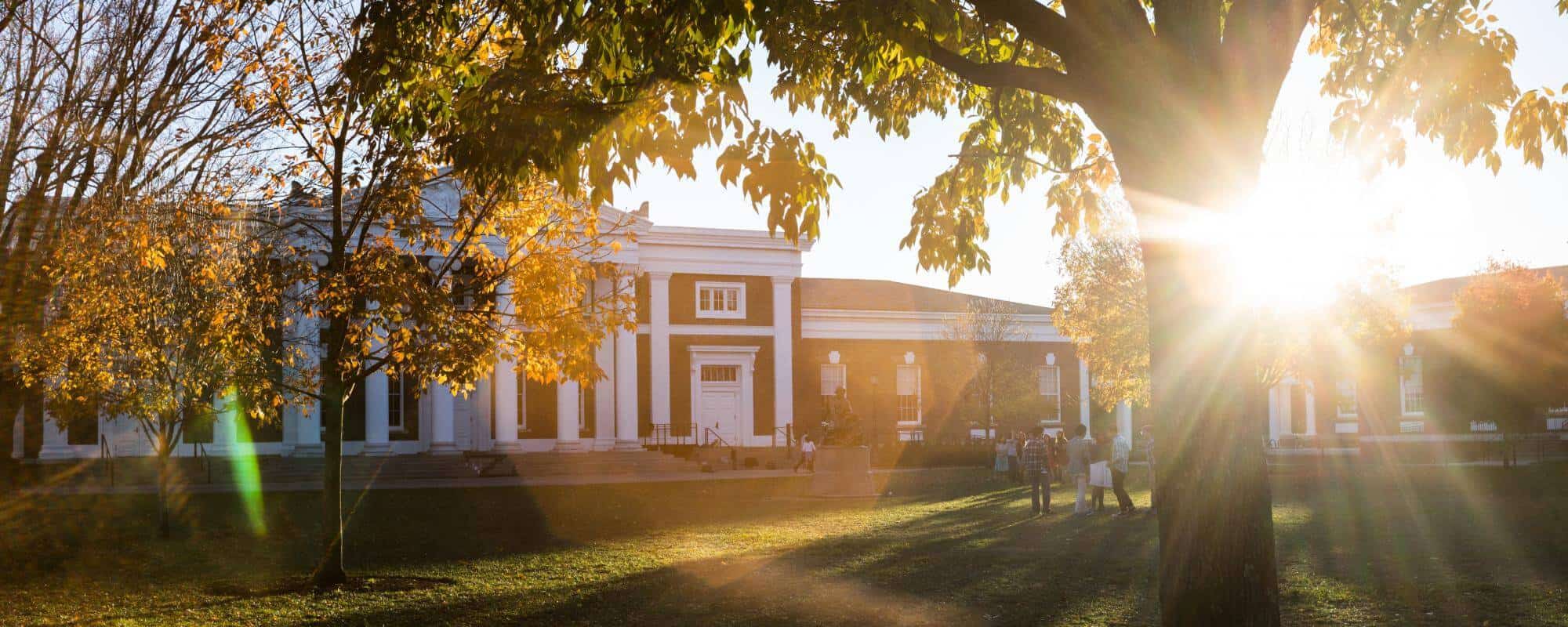 The University of Virginia provides online learners with a free course called Financial Accounting Fundamentals. A 100% online format for the class means students will never have to meet on a school campus throughout the course's duration. There is no lag time for this class, so students can begin taking the class immediately after registering. Since the course is offered as a beginner level class, students need no prerequisites completed before beginning coursework. Program designers share a 19-hour course completion time. Students should be prepared to spend two to three hours each week for five weeks to complete all course requirements. The free course will teach distance learners the tools they will need to understand and process the fundamentals of financial accounting. Learning aids like short videos, "your turn" activities, and the financial records of a small business guide students through the three most commonly used financial statements: the Income Statement, the Balance Sheet, and the Statement of Cash Flows.
Free Accounting Course
Financial Accounting Fundamentals
7
Purdue University-Main Campus
West Lafayette, IN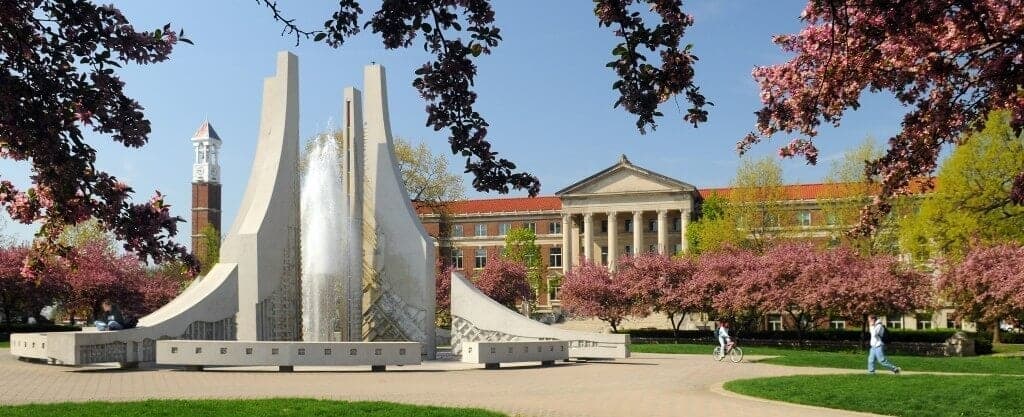 Purdue University provides a free online course called Business Accounting Basics. For professionals starting their own business and for those supplementing their understanding of accounting, this free business course will help all students understand accounting basics. Enrolled students in the class will be exposed to critical financial tools that will result in a better understanding of business. The course includes lessons on the four basic financial statements of Income Statement, Balance Sheet, Statement of Cash Flows, and Statement of Retained Earnings. These statements are so critical in helping to evaluate companies for future investment decisions. Business Accounting Basics goes beyond merely understanding these financial statements. The online class takes distance learners through the building blocks and specific accounting cycles used to create each statement. In addition to all of this, the free online course will offer the essential tools to project profitability and break business costs down to help analyze any company.
Free Accounting Course
Business Accounting Basics
8
University of Illinois at Urbana-Champaign
Champaign, IL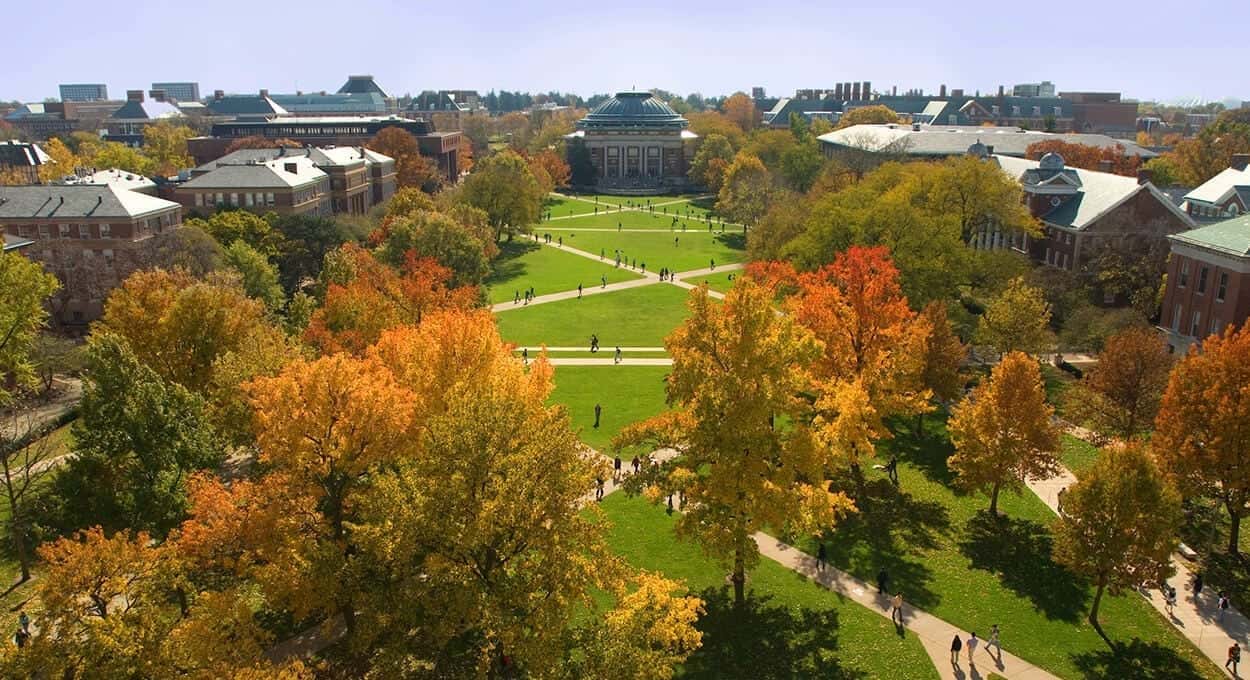 The University of Illinois at Urbana-Champaign features a free online course entitled Accounting for Business Decision Making: Measurement and Operational Decisions. Accounting data is the lifeblood of an organization as that information facilitates and influences strategic and operational decisions intended to help meet organizational goals. All types of organizations benefit from the three decision-oriented roles of accounting, which include measurement, communication, and control. This free online course will serve as an introduction to accounting's measurement role within an organization and how accountants can communicate information that helps managers and team members make operational decisions. More specifically, online students will understand how cost information is created and structured to help managers and employees perform profitability analyses, make collective business decisions develop and choose products, and make pricing decisions. Accounting for Business Decision Making: Measurement and Operational Decisions is a 100% online course that features no prerequisites for enrollment. The course will take approximately 21 hours to complete.
Free Accounting Course
Accounting for Business Decision Making: Measurement and Operational Decisions
9
Indiana University-Bloomington
Bloomington, IN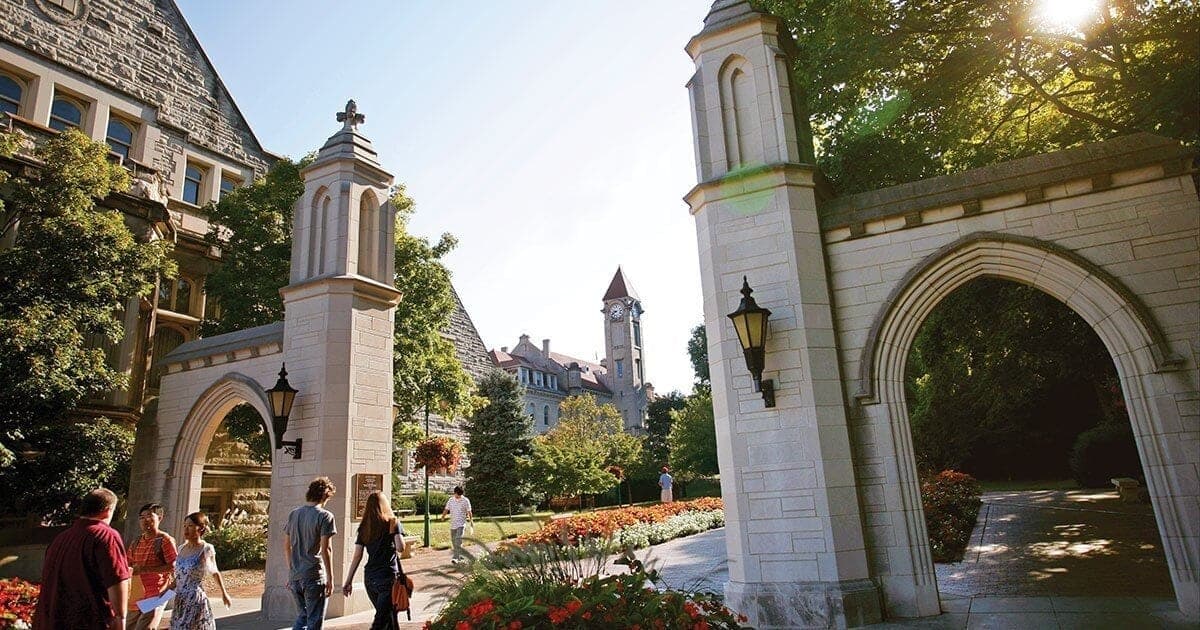 A free online course called Managerial Accounting and Corporate Control is provided at Indiana University. Most business leaders agree that long-lasting success in an organization requires measurement systems that support decision making. This free course centers on understanding and analyzing accounting information for internal decisions. Both accounting and non-accounting professionals are often called upon to make these types of arrangements. The course will include an emphasis on how internal accounting information can be an asset when making complex business decisions. Managerial accounting is not always constrained by the regulations and rules that surround financial accounting. Distance learners enrolled in this course will learn to prepare basic financial statements, including balance sheets and income statements. The curriculum of the course will also show how direct and overhead costs influence the inventory and price of materials. Program creators have set 12 weeks for the completion of this degree. Students should expect to put in eight to twelve hours each week until the course is completed.
Free Accounting Course
Managerial Accounting and Corporate Control
10
University of Maryland-College Park
College Park, MD
The University of Maryland offers a free online course called Financial Accounting. Financial accounting is known as the language of business. Distance learners who sign up for this free online course will learn how to interpret financial data to make wise decisions and communicate effectively to leaders in a firm or with potential investors, creditors, and shareholders. Course designers have put the content of this course within a seven-week format. Students are encouraged to take between eight and ten weeks to complete the class. Content includes how to process and communicate financial statements resulting in the ability to report confidently on indicators such as liabilities, assets, shareholders' equity, and goodwill. Financial Accounting will teach a student how to interpret the three financial statements core to any business, including the balance sheet, income statement, and statement of cash flows. Students will also become familiar with how to analyze healthy business decisions.
Free Accounting Course
Financial Accounting
Accounting is a huge part of what makes an organization successful. The three accepted functional areas of accounting include financial accounting, cost accounting, and management accounting. While some business professionals seek to specialize in accounting while pursuing a graduate degree in business, others may erroneously question its importance in modern business. While not everyone needs to strive to become as qualified in accounting as a Certified Public Accountant, a working knowledge of accounting principles will serve business managers throughout the entire scope of business leadership.
Some of the topics included within the world of accounting are endowment, equipment management, bank wires, account codes, credit and debit card processing, and chart of accounts. Introductory courses in accounting help students understand many of the general terms and principles found in the realm of accounting. A degree like the popular online MBA will include core coursework that deals with many of these concepts. Students within an MBA will even use some of the general business training they acquired during an undergraduate degree in business.
Some students who are not yet ready to commit to a degree like the online MBA may want to consider taking free online courses in accounting to gain a better knowledge of this primary focus in business. Some excellent business schools across the country now make entire courses available to online students through avenues like iTunes and Coursera.com.
The Top Reasons to Consider Free Online Accounting Courses
There are many reasons as to why one might consider taking a free online course in accounting. Some people have no business education background yet would like to know what accounting is and how it works. Some business professionals want to sharpen their accounting skills and hone their craft to offer better leadership in their organization. Both of these examples, and all types in between, will benefit greatly from taking a free online class on accounting.
One of the greatest factors that influence how we spend our time and money is what things cost. To date, 20% of Americans are currently paying off student loans. The idea of accruing more educational debt keeps many working professionals from considering pursuing a higher education in business. The chance to acquire a top-notch education in the field of accounting without incurring more debt is a great motivator.
Many People Benefit from Taking Free Online Accounting Courses
It is not just online MBA students working in a professional organization as a manger that benefit from a free online course in accounting. Many people today want to remain lifelong learners, and a free course over a topic like accounting is attractive to many. Currently, about 1/3 of all Americans who file taxes each year prepare their returns themselves. A working knowledge of the principles of accounting can go along the way in making sure that the average American who files his own return can do so without making mistakes.
What to Expect from a Free Online Accounting Course
Free online courses in accounting are designed by business school curriculum writers, so a person pursuing a class will be given much of the same structure traditional and online MBA students enjoy. Many courses offered through Coursera.com will list a total duration for the class and how much time to expect to work on course content each week. Courses on accounting will typically use a textbook as a guide for assignments, so there may be a need to either buy a textbook or attempt to find it at a local library.
No matter the motivation for continual learning, free online courses can be very beneficial and accessible. Free online accounting courses can particularly be useful for professionals and they are available from top schools around the country.
Other Accounting Degree Rankings
Best Online Bachelor's in Accounting Programs
Best Online Master's in Accounting Programs
Best Online Accounting MBA Programs