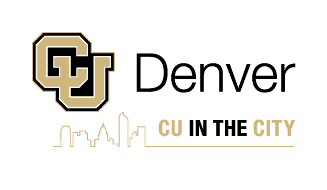 Accreditation
AACSB, Higher Learning Commission
The University of Colorado Denver's Business School offers more business degree options than any other school in Colorado. Denver is a business hub, providing students with countless opportunities for networking, professional development, and internships. The Business School is AACSB accredited, so employers are eager to hire CU Denver graduates. The Business School has also been recognized by U.S. News and World in multiple categories. The Professional MBA is ranked 2nd in Colorado for Part-Time MBAs, 2nd among Executive Health MBA programs, and 28th MBA in Health Programs. Risk Management and Insurance students report a 100% job placement rate. Some of the top companies alumni are currently employed with include Charles Schwab, Centura, and Wells Fargo.
Education
The Bachelor of Science in Business Administration degree features majors in Accounting, Entrepreneurship, Finance, Financial Management, Human Resources, Information Systems, International Business, Management, Marketing, Risk Management and Insurance, and Sports Business.
Students wishing to pursue a Master of Business Administration have five options. The One Year MBA is an accelerated program for highly driven students looking to advance rapidly in their career. Classes are five weeks in duration. The professional MBA offers 19 specializations, such as Enterprise Technology Management, Human Resources Management, International Business, Leadership, Managing for Sustainability, and Sports and Entertainment. Classes meet in the evenings, and students can graduate in as few as 16 months or take up to five years. The Executive MBA is geared towards high-level professionals with years of experience in the industry. EMBA students will attend a nine-day international business trip to learn how business is conducted outside of the United States. An Executive MBA in Health Administration and a Health Administration MBA are available for professionals desiring leadership roles in the health industry.
Master of Science degrees are also offered in Accounting, Business Analytics, Finance and Risk Management, Global Energy Management, Health Administration, Information Systems, International Business, Management, Marketing, and Taxation. Doctoral students can earn a Ph.D. in Computer Science and Information Systems.
Student Life
The Business School has partnerships with more than 300 businesses, and students can network with professionals at more than 100 business events per year. Students can also utilize the Business Career Connections program to land an internship or career. Executives also frequently visit classrooms to share their experiences. Students can be paired with a mentor through the Mentorship Collective, a program that matches students with professionals based off of a survey to determine interests and career aspirations. There are also 14 business student organizations offered, such as the Business Student Ambassador Committee, International Business Student Network, Portfolio Management Group, and Student Center for the Public Trust. Additionally, the Business School operates five business centers; the J.P. Morgan Center for Commodities, Jake Jabs Center for Entrepreneurship, Center for Information Technology Innovation, Center for China Financial Research, and the Center for International Business Education and Research.
Online Programs
The Master of Business Administration can be completed fully online. Students typically graduate from this program within two or three years. An optional international trip can enhance students' experience.
Related Resources: