Accounting is the process of recording and reporting all financial transactions within an organization. These records can include any money coming in and all money going out. It is essential for businesses in terms of record keeping and general business management. Accounting is also vital for legal reasons and tax purposes.
Many organizations leave their accounting needs to professionals trained in the field. It is wise for all business owners and managers to understand accounting basics. Here are some details to remember about accounting basics:
What Is Essential to Know About Accounting?
Accounting deals with recording, classifying, summarizing, and communicating financial transactions. It provides a clear understanding of the financial health of an organization and its performance. Accurate accounting can catalyze resource management and strategic growth.
Accounting is like an effective engine. You input fuel (raw data and figures). You get performance (processed information and financial statements). The purpose of accounting is to give business leaders a picture of what's working and what needs to remain. They can also determine what's not working so they can fix any issues.
How is Accounting Vital to Business?
Accounting results expose an organization's financial performance. Financial facts and figures reveal whether a business is making a profit or running into losses at the end of a season.
Pertinent accounting information is available to business leaders and external users. Investors, creditors, and stakeholders benefit. These individuals want to keep abreast of a business's performance. These realities help them determine if it's an excellent choice to invest in an organization and what they can expect in returns.
Accounting plays a pivotal role in providing transparency for stakeholders. It also ensures business leaders can make informed decisions supported by data.
Is There a Difference Between an Accountant and a CPA?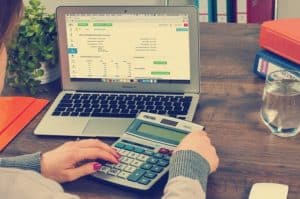 There are specific titles in the world of accounting that bear similar duties but have unique job descriptions. Here is a quick view of the roles of accountants, CPAs, and tax professionals.
Professional Accountants
An accountant is a professional with an undergraduate degree. They offer financial advice, bookkeeping services, and tax planning. These professionals perform business functions, including financial report preparation, payroll, and resource management.
CPAs
A certified public accountant (CPA) is a professional accountant. They have more training and experience than an average accountant. Aspiring CPAs are expected to have an undergraduate degree and more than two years of public accounting work experience. These professionals must pass all four parts of the CPA exam and meet state-specific qualifications. Licensed CPAs in the United States have earned their title from the American Institute of Certified Public Accountants.
Certified public accountants are considered more qualified than tax professionals when preparing taxes individually. They are trained to study business and personal finances to optimize savings and minimize taxes. All CPAs are accountants, but not all accountants are CPAs.
Tax Professionals
Tax pros include CPAs, brokers, attorneys, accountants, and financial planners. Their primary responsibility is to help clients with their taxes. Their clients need help avoiding paying too much or too little in federal and state income taxes.
What Is an Accounting MBA?
An MBA in accounting is a track within a traditional master's program that typically requires one to three years of study. Traditional MBA programs are available to graduate students with one or fewer years of experience. Students who have just graduated with an undergraduate degree often seek this business credential.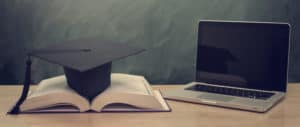 Accounting MBA degrees can be considered traditional MBA programs, as the other form of degree is an executive MBA. EMBA programs do not often include concentration areas. Executive MBA degrees are typically for established professionals with at least five or more years of experience. Those programs accelerate through the core areas of the curriculum much quicker and often do not include electives.
Core Courses
MBA in accounting students start by completing core courses that are often similar to business schools.
Some standard core courses required throughout an MBA include:
Leadership
Marketing
Strategy
Global Business
Financial Accounting
Analytics for Business
Supply Chain Management
Economics for Business
Statistics for Business
Corporate Finance
Concentration Courses
After core courses, students focus on concentration courses. Most programs feature three to five courses within a focal area or concentration. Some business schools have students select from a list of courses to customize their education. Others feature a rigid and more prescribed list of classes that must be taken for a specialization.
While accounting concentration courses vary by program, here are some common examples:
Financial Disclosure Analytics
Tax Factors in Business Decisions
Financial Reporting
Financial Accounting
Cost Management
Financial and Managerial Accounting
Financial Reporting and Business Analysis
Accounting for Complex Financial Structures
MBA degrees in accounting are some of the most popular MBA degrees available today. They feature a high degree of versatility and value. Accounting MBA programs have a lot to offer entrepreneurs, managers, accountants, and other administrative positions.
Do Business Schools Offer Online Accounting MBA degrees?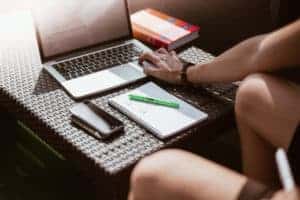 There are many ways to get an MBA in accounting online. Some students pursue the business credential entirely online, while others seek a hybrid program.
Traditionally, MBA degrees have been on the cutting edge of program delivery. A lot of MBA students lead active lifestyles. These professionals juggle work, family, and life responsibilities while completing courses.
Business school leaders understand this reality. They were among some of the first to design programs that offered distance education through tapes, correspondence, and teleconferencing. Today, the bulk of distance courses are delivered online. These programs provide many support services.
How Does an Unexperienced MBA Student Begin to Grasp Online Education?
Students worldwide have excelled at online coursework. Yet some MBA students have yet to take an online course. Here is some basic terminology to help you understand the realm of online business education:
Synchronous Courses
Asynchronous Courses
Hybrid Courses
Entirely Online Courses
Synchronous Courses
Synchronous coursework is a batch of online courses like traditional on-campus education. All students in these courses log into an online portal simultaneously for regularly scheduled classes. Students interact in real-time with instructors and classmates. These distance learners can log in from anywhere worldwide with an internet connection.
Asynchronous Courses
Asynchronous courses typically rely on previously prepared lectures and lessons. Enrolled students log in when they can and watch pre-recorded lectures. Distance learners have due dates for assignments. They will still communicate with classmates and instructors. They communicate through forums, scheduled appointments, and chatrooms. Asynchronous coursework offers the most flexible type of online coursework. Some students feel it provides less support than its traditional counterpart.
Hybrid Courses
Hybrid degree programs split some online course programming with on-campus offerings. Future MBA students wanting a fully online degree experience should not let a hybrid option intimidate them. Many hybrid MBA programs require one or two meet-ups annually. Other hybrid programs feature in-person meetings regularly. Be sure to inquire about a business school you are interested in to determine if it's the right fit.
Entirely Online Courses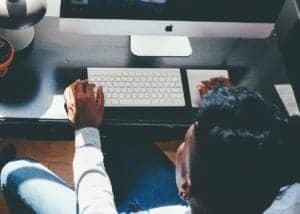 Fully online degree programs feature zero on-campus meetings. Graduation ceremonies are even optional within these programs. Most business schools require or encourage some on-campus meet-ups. Students can benefit from interacting with instructors and fellow students, even just for orientation.
Other programs pride themselves on a 100% online experience. This reality can be helpful for professionals unable to travel because of work demands or military service. While researching programs, look for the words "entirely" or "100%" online to ensure a program is completely distance oriented.
Online education offers many benefits. It's not for everyone. Some graduate students report a lack of expected support in online learning. Others note it requires intentionality when making connections with classmates and instructors.
Students that tend to respond well to online education are self-starters. They note online education is much more flexible and affordable than on-campus programs.
Is an MBA in Accounting a Good Direction for my Future?
The first Master of Business Administration (MBA) degree was awarded in 1908. Since then, the popular graduate program has thrived. The National Center for Education Statistics (NCES) reports that business programs consistently rank as the most popular master's degrees over the last decade.
There is a high demand for adequately trained professionals. Many business schools offer MBA programs with concentrations in accounting. Association to Advance Collegiate Schools of Business (AACSB) reported a 30% enrollment increase in MBA programs with specializations between 2011-12 and 2016-17. Accounting concentrations rank as the most popular among business students.
An accounting MBA fuses financial, leadership, and business topics. Program researchers will discover that accounting MBA programs provide a broader business education than a Master's in Accounting degree.
Some students are interested in pursuing a career in accounting, financial, or managerial positions. They should consider an online accounting MBA.
What are the Reasons to Get an Online MBA Degree in Accounting?
MBA Students Enjoy an Increased Salary
An online MBA grants an advanced credential and marketable skills. Students learn about leadership and strategic planning. Many employers offer higher salaries for the desired skill set. Payscale reports that finance and accounting MBA graduates earned an average income of $97,000. That total is $20,000 more than the average wage for accountants with a bachelor's degree.
Top Accounting Jobs
| | |
| --- | --- |
| Job | Annual Salary |
| Tax Director | $155,705 |
| Chief Financial Officer (CFO) | $143,658 |
| Vice President (VP), Finance | $143,608 |
| Internal Audit Director | $136,917 |
| Senior Manager Accountant / Auditor | $129,512 |
| Senior Manager Auditor | $127,905 |
| Accounting Director | $109,749 |
| Corporate Controller Salary | $108,199 |
| Accounting Manager | $78,121 |
| Certified Public Accountant (CPA) | $72,839 |
Data from www.payscale.com
MBA Students Experience Job Diversity and Security
An online accounting MBA program's curriculum covers marketing, finance, and business lessons. The comprehensive business education allows graduates to pursue many career paths. The U.S. Bureau of Labor Statistics (BLS) shows that higher education can offer more job security. Recently, the BLS reported a 1.4% lower unemployment rate for workers with a master's degree under their belt than those with only undergraduate education.
MBA Students Can Get Certification Preparation
An online MBA degree in accounting trains students to become certified public accountants (CPAs). An accounting specialization covers CPA exam topics like auditing and financial accounting. Some MBA accounting programs offer a CPA preparation track. Graduates can pursue other certifications to become certified management accountants and certified internal auditors.
What Can I Expect from an Online Accounting MBA?
Most online accounting MBA programs feature 33-36 credit hours of coursework. Today's prospective accounting MBA students can pursue this degree entirely online. Many business schools have shifted their focus to distance learning, as many students enjoy the experience.
Format
Many online programs offer asynchronous meetings that allow students to watch lectures on their schedule. This format enables active professionals to complete their coursework during after-work hours.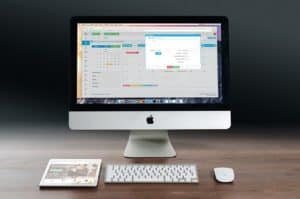 MBA completion timelines vary. Savvy business schools offer a buffet of part-time, full-time, and accelerated timelines. A traditional full-time MBA takes two years to complete. Accelerated programs can take twelve months. Part-time programs can take more than two years. Accelerated part-time options allow students to finish within two years. They take uninterrupted courses over the program's duration.
Admissions
Online accounting MBA admission requirements are as unique as the programs they represent. Requirements typically include an accredited undergraduate degree, a minimum GPA of 3.0, and qualifying GMAT or GRE scores.
Some MBA programs require applicants to have one or two years of business-related professional experience. Applicants start by submitting a resume, personal statement, standardized test scores, and all transcripts. Programs will sometimes require in-person or Zoom interviews at the end of the application process.
What Skills Can I Gain in an Online Accounting MBA Degree?
An accounting MBA teaches students a set of transferable and diverse skills. Distance learners are exposed to lessons over:
Analytical Skills
Organizational Skills
Detail-Orientation
Communication
Math Skills
Accountants continue to hone these skills by attaining certifications and gaining professional experience. As professionals advance in their careers, these skills become increasingly essential.
Analytical Skills
Auditors and accountants analyze documents to find potential issues and solutions. This act requires keen analytical skills. Public accountants apply their skills to minimize tax liability. Auditors rely on their analytical abilities to discover fraud and resource mismanagement.
Organizational Skills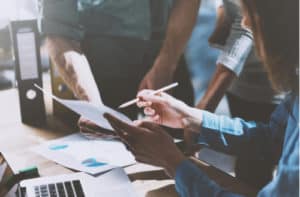 Accountants work with multiple financial documents and offer services to many clients simultaneously. Accounting professionals are external auditors and tax examiners. They review many financial records over time. Accountants rely on solid organizational skills to analyze financial documents. They maintain accounting departments and oversee an organization's finances.
Detail-Orientation
Accountants pay close attention to detail. They create financial reports and analyze financial documents. An auditor identifies fraud by finding a single error in a financial statement. A tax examiner can find erroneous deductions by examining one line in a tax return.
Communication
Accountants work with clients. They help them plan for retirement and save for educational expenses. These professionals provide financial information to CEOs. They may oversee a team of accounting professionals. To advance in the field, accountants rely on proven communication skills. They must interact with clients and managers when presenting their work verbally or in written format.
Math Skills
The accounting field has much to do with analyzing, computing, and interpreting figures. Most accountants do not need to have complex math skills mastered. But they must manage numerical data adequately.
---
What are Some of the Nation's Best Online MBA Programs in Accounting?
Here are some of the best Online Accounting MBA programs that top business schools have to offer. All are fully online and AACSB accredited. Schools are listed in alphabetical order.
Bloomsburg University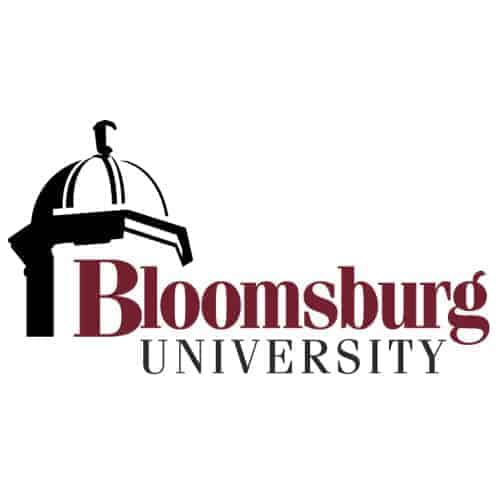 An online accounting MBA program is available at Bloomsburg University's Zeigler College of Business. Students can complete their MBA programs in one year or work at their own pace and finish in two or more years. Distance learners can choose the 100% online program or take some face-to-face courses. Bloomsburg's MBA program prepares students to take on leadership roles in all organizations. It is an online accounting marvel.
Clayton State University


Clayton State University features an online accounting MBA program at the College of Business. Enrolled students develop technical competence in financial accounting. The curriculum includes lessons on managerial cost accounting, income taxation, and accounting information systems. Distance learners build accounting and business software skills. This degree puts the knowledge and skills online students learn into practice.
Creighton University

The Heider College of Business at Creighton University features an exemplary online accounting MBA program. Earning an MBA from Creighton University is a step that will open doors. A Creighton MBA helps distance learners become critical thinkers. People respect a Creighton MBA. It translates to more significant earning potential for business leaders.
Drake University
An online accounting MBA program is available at Drake University's College of Business and Public Administration. Expert instructors lead this online program. Drake's online MBA curriculum focuses on strategic decision-making and ethical leadership. Students gain analytical reasoning brought into any workplace immediately. This 36-credit hour program is an online marvel of modern education.
Florida Atlantic University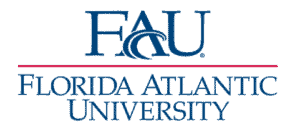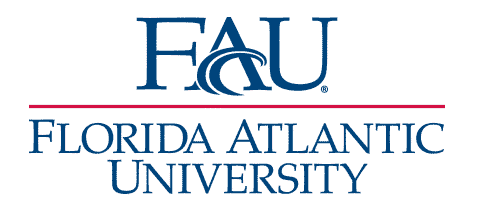 Florida Atlantic University's College of Business offers an online accounting MBA program. Business managers and consultants need to analyze and interpret financial data. They also manage budgets and provide forecast analyses. Online MBA students leverage managerial skills and a broad understanding of the business landscape. It is clear why this online accounting MBA is easily a top-five program.
La Salle University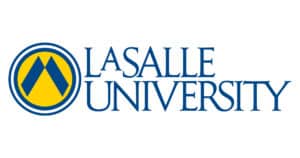 An online accounting MBA program is available at the School of Business at La Salle University. This stellar program enables students for leadership roles. Graduates can work in research, auditing, financial reporting, and public accounting. The program focuses on financial security issues, ERP systems, and online privacy. La Salle's online accounting MBA is a great choice.
Louisiana State University Shreveport


An online accounting MBA degree is offered at Louisiana State University Shreveport's College of Business. LSI Shreveport's online MBA in Accounting helps students prepare for the accounting profession. The accounting program is perfect for current industry professionals who need flexibility. Some incoming students have an undergraduate degree in accounting. This online program helps satisfy the 150-hour requirements to sit for the CPA exam. Don't let this program get past you.
Marquette University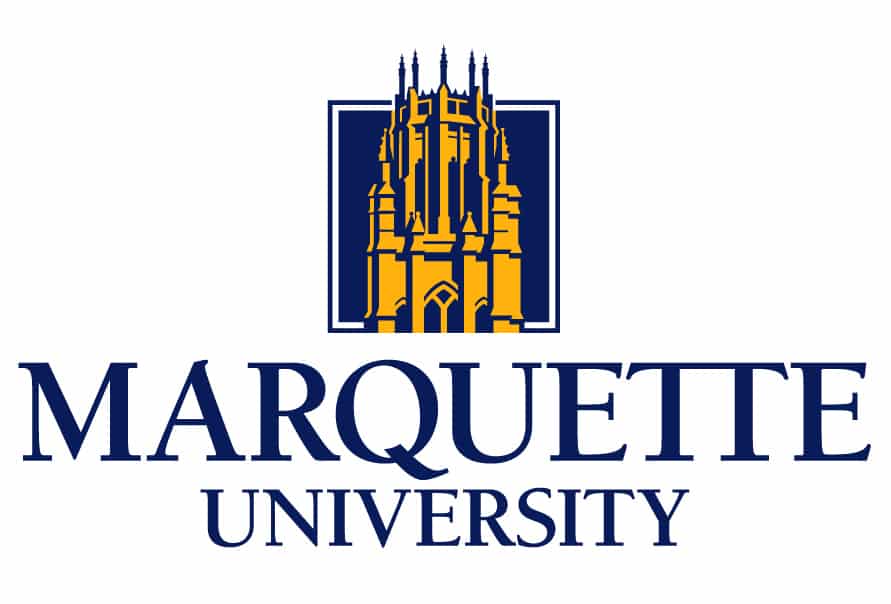 An online accounting MBA program is available at Marquette University's Graduate School of Management. Students can build demand for their skills and professional brand as strategic leaders. The world-class online MBA from Marquette University is known for having a leading-edge curriculum. Online MBA students can study wherever they live.
Mercer University

The Eugene W. Stetson School of Business and Economics at Mercer University provides an excellent online accounting MBA program. This distance degree is delivered by the same highly-credentialed faculty who lead on-campus MBA courses. Enrolled students reach their educational and career goals. They minimize disruptions to their schedule. This accounting degree offers a lot to today's business MBA.
Pennsylvania State University
Pennsylvania State University provides an online accounting MBA program at the Smeal College of Business. The distance degree strives to unify business concepts across siloed business disciplines. Enrolled students can engage in problem-solving from a comprehensive perspective. All courses include group projects to encourage peer interaction. This is a noteworthy accounting degree for today's remote learners.
Pittsburg State University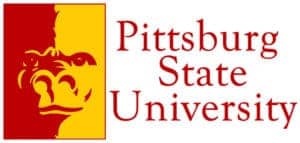 The Kelce College of Business at Pittsburg State University provides an online accounting MBA program. Students can grow their accounting knowledge, professional opportunities, and administrative expertise. This online MBA in Accounting from Pittsburg State University is delivered entirely online. It provides broad applications for expertise in management and finance. This accounting program is an excellent investment in one's education.
SUNY Polytechnic Institute
The College of Business Management at SUNY Polytechnic Institute currently features an online accounting MBA program. The Master of Business Administration is the most widely awarded graduate degree in business. SUNY Poly's online MBA is a program that offers a broad perspective across business functions. Distance learners will want to consider this high-powered business program.
Union University

The McAfee School of Business at Union University provides an excellent online accounting MBA program. Learning accounting from an MBA perspective jumpstarts careers. This degree puts students in a prime position for management opportunities in accounting. Distance learners master critical management, financial, and accounting skills. McAfee students can maximize their careers.
University of Colorado Denver
The University of Colorado Denver's Business School provides an excellent online accounting MBA program. UC Denver's Professional MBA gives built-in flexibility to students to explore their interests. Distance learners get a solid business foundation applicable to every industry and discipline. Students can customize their MBA. This online accounting program features advantages you won't find anywhere else.
University of Maine

The University of Maine's business school features a solid online accounting MBA program. Program designers know accounting is the language of business. Trained accountants are relied upon for their expertise worldwide. The Maine MBA in Accounting serves as a pathway to the CPA designation. Students can help advance their careers and earning potential. This accounting program has it all.
University of Massachusetts Lowell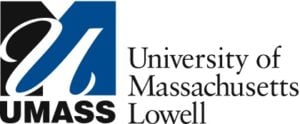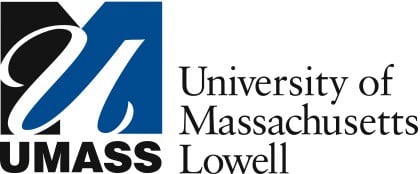 The Robert J. Manning School of Business at the University of Massachusetts Lowell provides an online accounting MBA program. This stellar distance degree prepares students to lead organizations effectively. They will become successful in rapidly changing and diverse regional and global business environments. The business school has hit a home run with this accounting MBA.
University of Michigan-Dearborn
An online accounting MBA program is delivered at the University of Michigan-Dearborn's College of Business. Students in the MBA Accounting program at UM-Dearborn can complete the CPA exam prep course through CPAexcel. Many students can qualify to receive full reimbursement. All MBA students work together with expert faculty and other motivated students. Give this accounting degree a second look.
University of Scranton

The Arthur J. Kania School of Management at the University of Scranton provides an online accounting MBA program. This online MBA features an accounting specialization that helps students. They gain skills for solving complex business problems. The curriculum shows how to maintain a financially healthy organization. Enrolled students learn from expert faculty throughout this stellar program.
University of Texas of the Permian Basin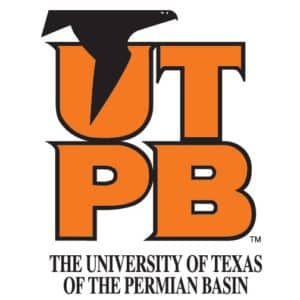 An online MBA accounting program is currently available at the University of Texas of the Permian Basin's College of Business. This program is perfect for students looking to strengthen their strategic thinking. Distance learners train in decision-making and business acumen. They master traditional and contemporary accounting practices. Distance learners interested in accounting will love this program.
Wayne State University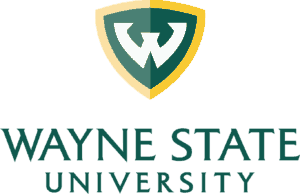 Wayne State University features a top-notch online MBA in accounting program at the Mike Ilitch School of Business. This degree equips students with the analytical and technical skills needed for sound professional judgment in decision-making. Courses cover many topics. These include financial and managerial accounting, accounting systems, and ERP systems. This is an excellent online degree.
---
What Resources are Available for Accounting Students?
Accounting plays a crucial role in nearly every business worldwide. There is no shortage of industry organizations and publications. They are dedicated to providing educational resources for future accountants and current professionals. Here is a list of professional organizations. They can help boost accounting students' knowledge and better prepare them for exams.
The accounting field features many professional organizations. These groups help newly graduated students prepare for credential-building exams. Students can network with accountants and other professionals working in finance. They learn about conferences and seminars online and in their region.
This organization began in 1887. AICPA serves certified public accountants. It manages auditing, accounting, risk management, and forensic accounting certifications. AICPA offers scholarships, educational resources, and career guidance.
The IMA is a professional organization for management accountants. It offers current research, career guidance, and educational resources. This accounting organization also awards certifications in strategy and competitive analysis. It features certified management accountant credentials.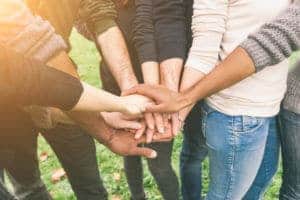 The ACFE administers the CFE exam and provides preparation materials. The test guides fraud examiners on information related to financial transactions. It covers fraud deterrence, schemes, and prevention. This accounting association provides continuing education opportunities. It offers professional development resources and hosts events.
This professional association focuses on tax accounting. The NSA offers tax and accounting credentials and awards accounting students with scholarships. The society hosts educational events and runs career centers. It features tax resources and other professional development tools.
The AAA organizes professional and academic accountants. This organization has operated since 1916. The association produces scholarly research, promotes collaboration, and awards accounting students. Doctoral students can access a career center to discover accounting positions in academia.
The AFWA represents professional women in accounting and finance. The alliance features a directory of finance and accounting. It offers career development tools and hosts events through local chapters. AFWA provides scholarship opportunities for women pursuing accounting careers.
Accounting Organization Membership Fees
| | |
| --- | --- |
| Accounting Organization | Membership Fees |
| American Institute of CPAs | $0 – $999 |
| Institute of Management Accountants | $45 – $275 |
| Association of Certified Fraud Examiners | $195 |
| The National Society of Accountants | $50 – $225 |
| The American Accounting Association | $100 – $345 |
| Accounting & Financial Women's Alliance | $45 – $199 |
What Kind of Open Courseware is Available to Online Accounting Students?
Today's accounting students can find web-based open courses. These are offered by some of the nation's top colleges and universities. These are not traditional college courses. The open courses are non-credit, continuing education courses. They are free to learners, regardless of their major or enrollment status within a business school.
An MIT Sloan School of Management associate professor, Sugata Roychowdhury, teaches this free online course. Roychowdhury delivers the course from the perspective of those who review financial reports. This is instead of the accountants who compile them. The course provides an alternative perspective for online accounting students.
This seven-part accounting course focuses on strategies to employ when discovering the financial efficacy of organizations and firms. Lessons include requirements of management and communication, enterprise analysis, and elicitation topics.
This is a graduate-level course. It explains how accountants perform different analyses to determine a firm's financial health and value. Peter Wysocki, a former MIT Sloan School of Management associate, leads the course.
What Publications and Open Access Journals are Available to Accounting Students?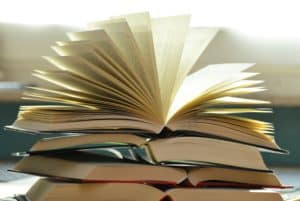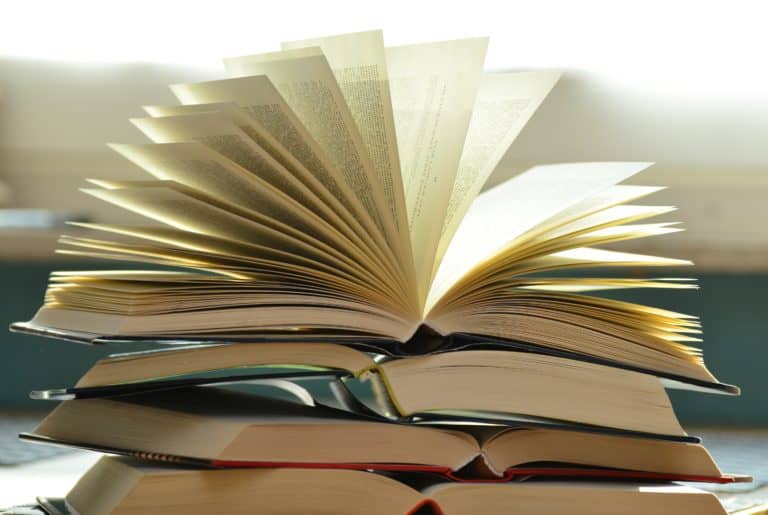 Access to academic journals was reserved for college students, faculty members, and subscribers. It has changed in recent years. Many journal publishers have uploaded their publications online. They allow access to new and archived entries for free.
Here are some of the best accounting open-access publications.
This publication has offered resources for over twenty years. The journal focuses on the intersecting information technology and accounting fields. Online platforms enjoy increasing popularity and necessity. This organization features practical business analysis tools. Accountants continue to incorporate web-related tools into their profession. Journal entries in the IJDAR have covered e-commerce, online corporate reporting, and social analytics.
Accounting and Finance Research
This publication explores accounting in investments and capital markets. It covers the stock market, insurance, and other personal and corporate finance topics. Accounting and Finance Research is available in print and online versions.
The Journal of Accounting and Economics
This journal explores how accounting and economic theory relate. Some authors approach common accounting issues using economic analyses. Others discuss the merits of applying common economic standards to organizations that uniquely manage their accounts. Readers have access to nearly 60 volumes—the archive dates to 1979.
Asian Journal of Finance & Accounting
This is a bi-annual journal. It is devoted to research and articles that explore the economic relationship between the East and the West. Readers discover facts on political, cultural, and social factors that affect the dynamics between Asia and the rest of the world.
Hopefully, this guide has given you a clear picture of accounting. The professional field is essential to business. It is a needed component for many organizations and can be pursued as a profession. Many business schools off an online MBA in accounting. Make sure to reach out to one of the top business schools in the nation to discover what program is right for you.
Related Resources
Best Free Online Accounting Courses
Online Master's in Accounting
Best Online Bachelor's in Accounting
Best Bachelor's in Accounting
The Ultimate Guide for Accountants