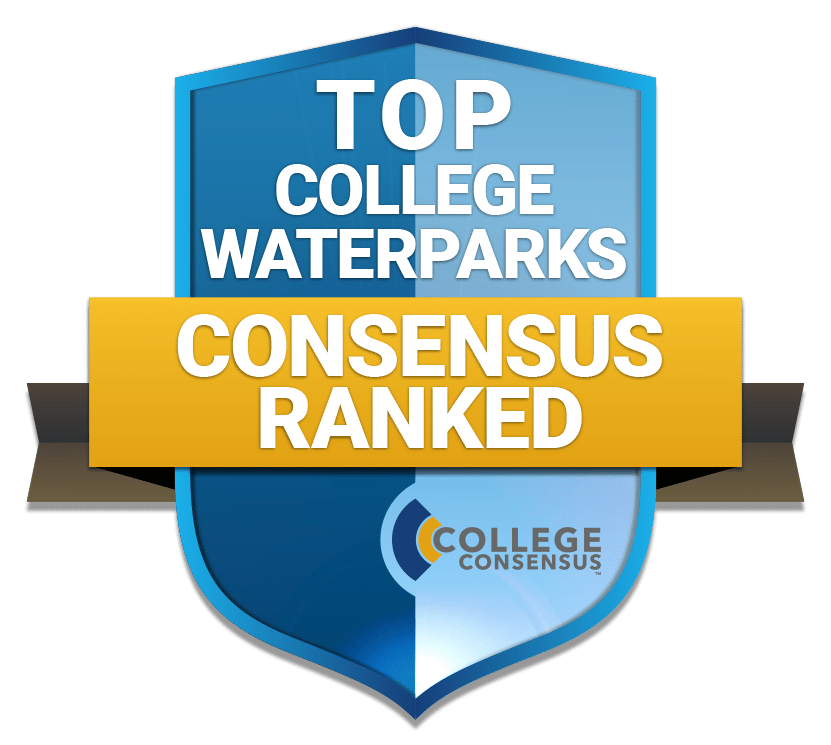 Far too long have the recreational needs of students living on university campuses have been left up to their own imagination. Without cars to get to the gym or a pre-collegiate solidified interest in rock climbing, their options were to walk around the quad or join a sports team. No wonder the freshman 15 was a thing; school back then was all work and no play! It was even worse for people who studied in the South, where there was no reprieve from the blazing August heat, except maybe a tree. Finally, schools have gotten wise and tried to make the campus a place you would actually want to be.
Some schools have gotten flack for their choice to add a lazy river or a giant winding waterslide to their list of options for student on-campus activities. Who needs a trampoline in the middle of an Olympic-sized swimming pool, or a zip line over the deep-end? School should be hard work and stress punctuated by boredom. What are students paying for, after all? The schools that have incorporated these features into their campus recreation centers might respond, who doesn't need these things? Brain science is showing that young people who are more physically active retain more information, have better mental health, and manage their time better. After a long day of reading and lectures, being able to meet up with friends to watch Jaws projected on a huge screen while I hang out in a hot tub in the cool evening breeze would definitely inspire me to get up and do it all over again.
How Does College Consensus Rank School Waterparks?
The institutions included in the Top 10 Best Colleges with Waterparks are ranked according to their College Consensus Score. College Consensus takes into account both published rankings and student reviews. The list was developed from colleges and universities that have received recognition for their innovative design and ability to think outside the box in the name of student fun. Some seem to be the most dynamic, some look the most accessible, and some just look like great fun. Admittedly, this list is a bit subjective. Luckily what matters most is the academics of the institution, which is really what college is all about – not a rock climbing wall next to an indoor, heated swimming pool. But isn't life better with both? As far as we're concerned, absolutely.
Related: