Mental health activities for college students are designed to alleviate the stress of attending university. College is full of stressors including high-intensity courses, independent living, living on a budget, and awkward social situations. One of the top mental health tips for college students involve taking the time to regroup and relax on a daily basis.
Mental health resources for college students including using smartphone applications geared to health and wellness. Mental health apps for college students address issues such as anxiety, panic, and depression. The best mental health apps identify triggers for negative thoughts and offer strategies to work through the situation.
Mental health applications can be designed to appeal to a broad audience or narrow one. As an example, applications are available for those suffering from mental disorders such as obsessive-compulsive disorder, post-traumatic stress disorder, and eating disorders. College-age students should search for apps geared to their age group and current health issues.
Benefits of the best mental health apps have been cited by numerous research studies. As one example, the Mobile Health Journal found mental health apps were successful due to ease of use and minimal effort required by the user. Another benefit is cost-effectiveness. Oftentimes, therapy sessions cost upwards of hundreds of dollars per visit. There are both low-cost and free mental health apps for college students.
Mental health programs for college students, including applications, must promote personal responsibility. It's important to remember mental health apps for college students are not designed as a replacement to therapy and medication. Anyone planning to use mental health applications should talk to a doctor first for advice. A mental health professional may recommend mental health apps as a supplement between therapy sessions.
1. Breathe2Relax – DHA Connected Health
For all age groups, Breathe2Relax is considered the best mental health app for those needing time to meditate. After downloading, users follow along as the app provides deep breathing exercises to lower stress levels. Inhales and exhales are customized to help the person achieve a relaxed state. Heart rate is measured throughout each deep breathing session to gauge whether the exercise is working to calm the user. Results are saved within the app to keep a record of each session and how effective the breathing exercises worked. Best of all, Breathe2Relax is one of the top free mental health apps for college students. Currently, the app is available for download through the Apple Store.
2. Happify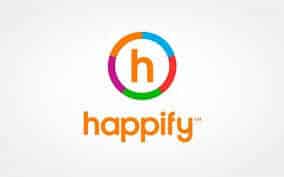 Happify, another best mental health app pick, uses games and activities to relax the individual. Happify is available on cross platforms, including smartphones, tablets, desktops, and laptop computers. A few simple activities completed on a weekly basis relaxes the person and measure his or her "happiness." Graphs generated by the application measure positive emotions before and after each mental health activity. According to Happify, after four weeks, more than 80 percent of app users noted a marked improvement in mood. Happify is customized to each specific person by requiring a set of short survey questions before use. To fully access all mental health activities for college students, a subscription is required.
3. Headspace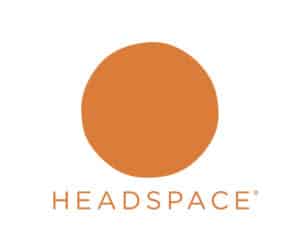 Headspace is the best mental health app for those looking to enter a meditative state. Headspace offers guided meditation to relax app users and reduce stress and anxiety. A free basic guide is available for new users. This guide is a 10-day course designed to teach the person the key facets of meditation and mindfulness. Meditation options are available based on areas of concern. As an example, Headspace has meditation for students, work, stress, anxiety, focus, and sleep. The meditation library is vast on the app. Users can choose a meditation session based on available time. Each session ranges between one minute long to over ten minutes. The app is available on Android and Apple devices. After the free trial period, a subscription to the meditation library is required.
4. Mindshift – Anxiety Canada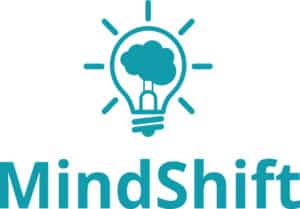 One of the best mental health apps in North America is Mindshift. The Mindshift app is geared to those who are using cognitive behavior therapy to address mental health issues. Cognitive behavior therapy (CBT) involves using available resources to help the person relax. CBT has been used by therapists to address various mental health conditions, such as phobias, panic disorders, and social anxiety. The Mindshift app has an interactive interface with tools designed to reorient thinking and get back on track during stressful situations. Mindshift includes a journal option to record thoughts and identify stress triggers. Prepared coping cards provide mantras to help the person get through high anxiety moments. A library of audio recordings are accessible through a push of the button with meditation sessions. Mindshift is available on both Apple and Android devices and free to download.
5. MoodTools
MoodTools is downloadable through both the Google Play Store and the Apple Store. To get started, the app asks the user to take a short quiz to gauge current mental state. The questionnaire is only nine questions long and intended to give a baseline for mood. Depression levels can be then tracked and shared with mental health providers. Diary entries allow the individual to create a feelings log. The person types down the situation and what type of emotions he or she had during the moment. A top feature for the app is a safety plan for the user to follow in case depression levels become severe. The step-by-step plan lists warning signs, coping strategies, reasons to live, and the contact names and numbers of loved ones and mental health professionals. The app is free to download.
6. Sanvello
Sanvello provides mental health tips for college students on an easy-to-use platform. Sanvello is one of the most downloaded mental health apps of all time with more than 3 million users. The mental health activities included in the app were studied in 500 adults suffering from anxiety and depression and found to be highly effective. The app includes guided meditation, tips for building confidence and reducing stress, and a monitor to record heart rate. The app also provides a goal section to record mental health achievements. Sanvello is free to download with many tools open to all users. Premium features can be unlocked through a low fee.
7. Self-Help for Anxiety Management – University of the West of England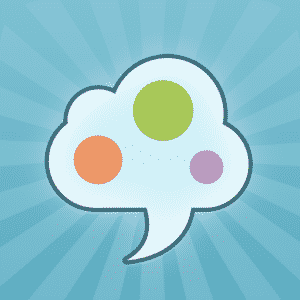 The Self-Help for Anxiety Management application was developed through researchers at the University of the West of England. The app is available through both the Google Play Store and the Apple Store for free. Designed for user-friendliness, the app is easy to navigate and provides anxiety reduction tools and tips. Click one of the menu options to receive meditation exercises and coping strategies for anxiety attacks. There is also a journal feature that allows the user to record levels of anxiety throughout the day and identify things that make him or her anxious.  
8. VA Mental Health Apps

VA Mental Health Apps is a collection of the best mental health apps available online, including CPT Coach, PE Coach, Mood Coach, and PTSD Coach. The mental health applications in the suite of product were designed specifically for veterans through the Department of Veteran Affairs, but anyone can use them. Each app provides different activities based on the user's current mental health state. As an example, Mood Coach monitors the person's mood and offers quick relief strategies to lower stress levels. PTSD Coach provides mental health coping methods for those suffering from post-traumatic stress disorder. The apps are free to download and available through the Apple Store and the Google Play Store.
9. What's My M3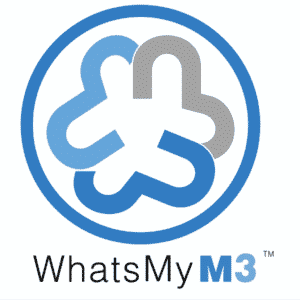 What's My M3 is a best app for mental health due to the anonymous nature of the tools. Users submit mental health assessments for free without revealing his or her identity. The assessments only take three minutes to complete and a personalized report is generated based on provided answers. The user is then given a M3 score to determine mental health state. Based on the score, the app recommends different strategies to take to address any issues. Reports are downloaded from the app and shared with mental health provider to give insights about mental health status. The app's assessment tools can be used as often as needed with no restrictions on usage. The assessments are completed on smartphones, tablets, and computers.
10. WorryWatch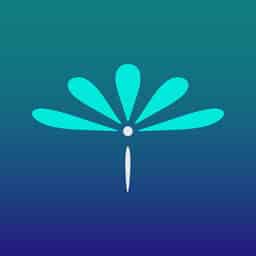 WorryWatch provides mental health resources for college students and is downloadable through the App Store for a one-time low fee. WorryWatch allows the person to record any type of worry experienced throughout the day. After writing down an upsetting event or emotion, the user is provided with tools to reflect and assess each situation. Statistics about times and events causing negative feelings is generated to give an idea of stress triggers. The user may even find some of their worries are unfounded. A highlight of WorryWatch is that the app functions both online and offline. The interface is very easy to use and all journal entries easy to locate.
Related: