There are many Affordable Online MBA Programs in Ohio that are and well-recognized and hold a high level of expertise in business education. This short list makes finding the right program easier. By finding the consensus of the most prestigious Online MBA Programs in Ohio, we then are able to highlight the most affordable ones in the state. These Affordable Online MBA Programs do not sacrifice quality for affordability.
Affordable Online MBA Programs in Ohio
Over the past decade the number of Online MBA Programs have continually been on the rise. Top-management positions often require a graduate degree and business experience. Online MBA programs allow busy professionals to broaden their skills set while still maintaining responsibilities outside of the classroom. There are numerous business schools and distance MBA programs to choose from in Ohio. This ranking is designed to help students quickly find programs with affordable tuition rates, prestigious reputations, and elite accreditations. The following list is comprised of the top Affordable Online MBA Programs in Ohio.
Methodology
The MBA programs used for 2021 Most Affordable Online MBA programs in Ohio ranking are the most prestigious degrees ranked from top MBA rankings systems. The order for this list is based entirely upon the base tuition of the degree by credit hour, which does not include program fees and required books. All tuition data was collected from each university's website. The Affordability Score listed with each program offers a picture of each online MBA's tuition cost in relation to the others in the list.
1
Youngstown State University
Williamson College of Business Administration
Youngstown State University's Williamson College of Business Administration offers a 100% online Master's of Business Administration that can be completed in as few as 14 months. Courses follow a fast-paced seven-week format which allows students to get through material as quickly and efficiently as possible. The program starts with eight core courses that cover essential topics like industrial economics, applied marketing strategy, leadership, and managing organizational talent. Specializations are available in the areas of leadership, digital marketing, and health care management. Students complete two courses within their area of specialization to round out their degree. The YSU Online MBA is very affordable, with a cost of less than $15,000. Even at this economical price point, this distance degree carries AACSB accreditation and includes a focus on real-world applications. Applicants who are working full-time, have an undergraduate degree in business, or a bachelor's in a STEM-related field may qualify for GMAT exemption.
Affordability Score
100.00
2
College of Business Administration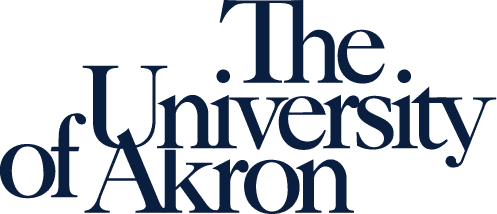 University of Akron students will appreciate the flexibility of the College of Business Administration's distance MBA programs. UA students have the option to complete their degree in a hybrid format or completely online. The timeline for this affordable program is also flexible and can accommodate both full and part-time students. Courses are typically offered in consecutive eight-week sessions. This curriculum plan allows busy students to focus on one subject area at a time while still maintaining work and life responsibilities. The UA Online MBA is unique. Rather than specializations, this degree offers a wide and multifaceted focus. In addition to academic knowledge, participants can expect to improve their analytical thinking skills, creative problem solving, interpersonal skills, ability to work in teams, as well as written and oral communication skills. This program carries esteemed AACSB accreditation and is offered at a low price point of less than $17,000.
Affordability Score
96.40
3
Bowling Green State University
College of Business
Bowling Green State University's College of Business has held a place on the Princeton Review's list of the Best Business Schools in the Midwest for nearly a decade. Their Online Master's of Business Administration is affordable and carries elite accreditation. OMBA students can participate in the general MBA program or choose from areas of specialization in Accounting, Finance, or Supply Chain Management. All Online MBA options at Bowling Green State can be completed in as little as one year. The programs also offer the flexibility to work at your own pace on a part-time basis. Graduates of this degree can expect to better understand how to make strategic business decisions based on information analysis, effectively lead organizations and teams, apply course concepts to real-world scenarios, an understanding of ethics, and foundational business skills that can be applied in many areas of business. The admissions process is streamlined with start dates throughout the year, making it easy to get started whenever you are ready.
Affordability Score
94.97
4
College of Business and Innovation

University of Toledo students can join the College of Business and Innovation's Online MBA program during fall, spring, or summer semesters. Driven students can take up to two courses per semester and complete their Online MBA in as little as six semesters. This AACSB accredited program is available at an affordable price point of less than $20,000. There are also additional opportunities for scholarships through the COBI and the University. While this program is offered fully online, students can also choose to take courses online for a unique hybrid experience. In addition to AACSB accreditation, UToledo's Master's of Business Administration program also holds recognition from Graduate Management Admission Council. The COBI continually works to build relationships with local and national organizations and companies. These partnerships provide many career-building and employment opportunities for both on-campus and online MBA students. Graduates of this top-notch program will leave with leadership skills, increased professionalism, a sense of ethics and social responsibility, critical thinking skills, a comprehensive understanding of business, and more.
Affordability Score
93.62
5
Raj Soin College of Business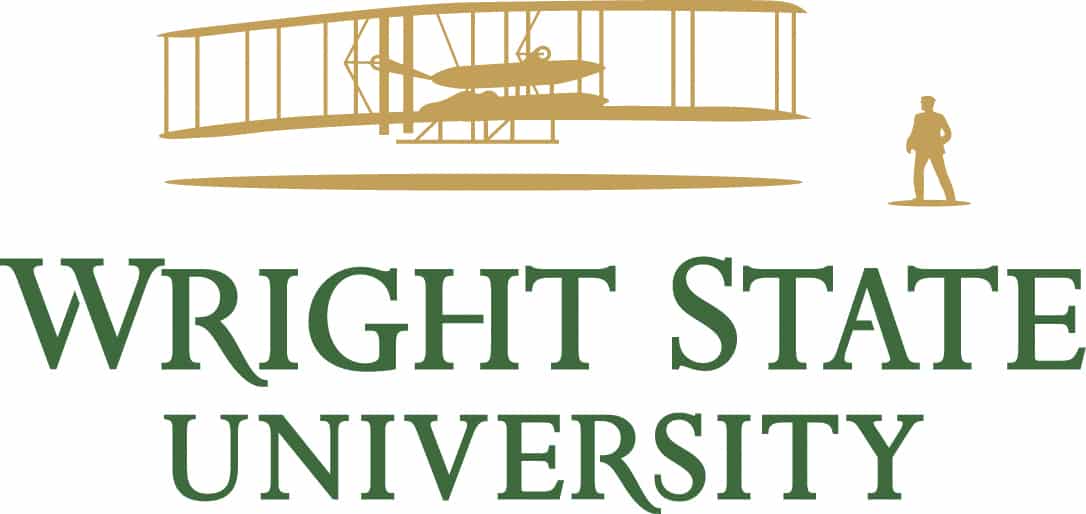 The Master's of Business Administration program at Wright State University is offered in three formats. Students can participate on-campus, online, or through a flexible hybrid option. Online MBA participants enjoy the same perks of this AACSB accredited program as those who choose traditional on-campus courses. There are many concentration options available such as Health Care Management, Finance, Marketing, Project Management, Investments, and International Business. Because Write State University is a part of the Public University System of Ohio, they bring students an exceptional Online MBA experience at an affordable cost of less than $25,000. Students who work towards their degree on a full-time basis can graduate in only three semesters. Part-time students generally finish in around two years. Courses for this distance program cover relevant topics like quantitative business analytics, cost management, leadership & ethics, and financial accounting. Many students also choose to take learning to the next level by participating in a short-term study abroad component.
Affordability Score
88.52
6
College of Business Administration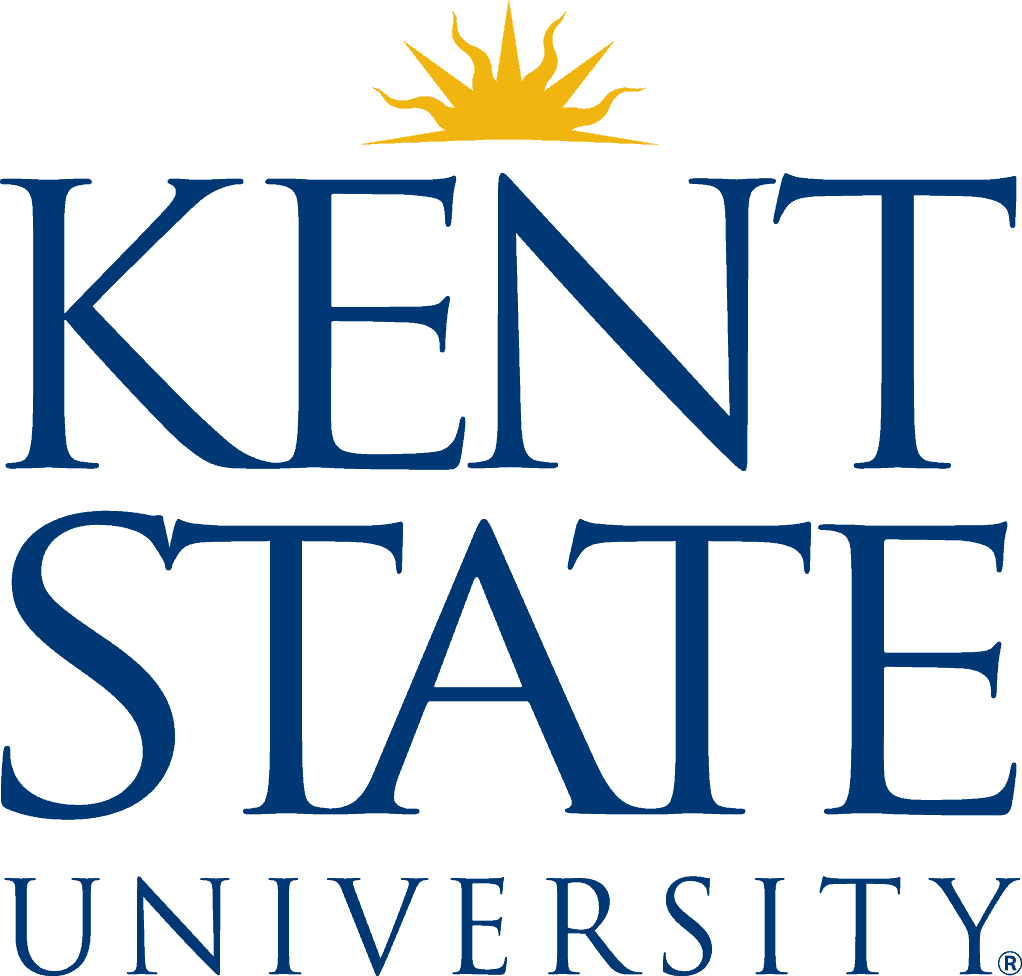 The Kent State University Online Master's of Business Administration is AACSB accredited and carries esteemed recognition from U.S. News and World Report, The Princeton Review, Fortune, and Quacquarelli Symonds. There are five start dates for enrollment making it easy to jump into the program's eight-week courses. Specializations can be earned in either Business Analytics or Internal Business. A Study Abroad course is available to both on-campus and online students and can be used to fulfill elective requirements. The curriculum for the Kent State Online MBA covers a wide variety of topics that are essential to success in the business world. A few of the key subjects include global technology, accounting, leadership, strategy, economics, and marketing. The cost of this highly acclaimed OMBA is just over $30,000. All online students are automatically considered for a $500 merit-based scholarship upon admission into the program. The University's One-Stop Student Services makes finding additional financial aid a breeze.
Affordability Score
80.10
7
Boler College of Business
The Online MBA offered through the Boler College of Business at John Carroll University operates around four distinct mindset principles. Students can expect to build their mindset around the topics of ethics, systems, innovation, and being a dynamic business leader. The program is 100% online and available at either an accelerated one-year pace or a part-time option that can be completed in two to three years. The tuition for the Boler Online MBA is less than $35,000, which is very affordable compared to many other private and public degree options. Students begin with a set of four foundation courses which may be waived with equivalent undergraduate course work. The business core includes classes such as Supply Chain Operations Management, Leadership & Managerial Skills, Business Ethics & Social Responsibility, and Marketing Management. The degree finishes up with elective courses and a comprehensive Capstone that allows students to showcase their skills around corporate strategic management.
Affordability Score
78.45
8
Williams College of Business

Xavier University's Online Master's of Business Administration program has been recognized for its excellence by U.S. News and World Report in more than five categories. This well-rounded distance degree is AACSB accredited, fully online, and leads to graduation in just one and a half to three years. Students can earn this degree for less than $35,000, even though the Xavier OMBA is nationally recognized. A few of the core courses within this degree are Business Law and Ethics, Business Information Systems, Operational Analysis, and Fundamentals of Finance. In addition to the business core, students also complete two elective courses in their area of interest and a Capstone course on Global Strategic Thinking. There are several start dates throughout the year, making it easy to apply and get started. GMAT test scores play a significant role in the admissions process. However, students with over five years of professional work or military experience have the option to apply for a GMAT waiver.
Affordability Score
76.83
9
Farmer School of Business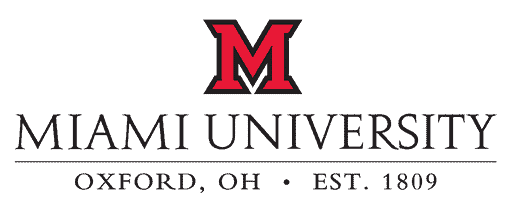 Miami University offers an affordable 24 month Online Master's of Business Administration program with elite accreditation through the AACSB. The Farmer School of Business' OMBA is designed with working professionals in mind. Students are encouraged to share their knowledge and participate in real-world business cases. Online students are taught by the same expert faculty as on-campus students and still gain the benefits of an extensive business school alumni of over 40,000. Programs begin each fall. Students work through courses in a six-week-based curriculum. A few courses included within this dynamic degree are Marketing Management, Strategic Human Resource Management, Supply Chain Operations Management, and Managerial Finance. Before entering into the Farmer Online MBA program, students should have completed Financial Accounting and Microeconomics with a minimum grade of "C" or better. These are considered foundational skills for success in this degree. A solid understanding of the principles covered within these classes is a definite benefit for entrance and overall program completion.
Affordability Score
74.20
Ohio University students can earn a 100% online Master's of Business Administration. There are no GMAT requirements for admission and many concentration options to choose from. Specialization options for this AACSB accredited degree include but are not limited to Health Care, Finance, Business Venturing & Entrepreneurship, Accounting, and Business Analytics. Tuition is very reasonable at less than $40,000. There are also many opportunities for scholarships through both the University and the College of Business. Veterans, active military members, Ohio University alumni, and corporate partners are automatically eligible for a $5,000 scholarship. Core courses for the OU Online MBA cover essential topics like organizational behavior & human management, information systems, accounting for executives, and descriptive analytics. In order to ensure that all students have the help that they each OMBA participant is assigned a personal Student Support Specialist in addition to enrollment advisors. Professors are also easily reached through class discussion portals and virtual office hours.
Affordability Score
74.01
Ohio has a variety of Online MBA programs that range in format, length, and cost. The Online Master's of Business Administration programs in our ranking of the Most Affordable Online MBA Programs in Ohio were all 100% distance or offered hybrid options. Each university on the list carries prestigious AACSB accreditation and has very affordable tuition rates below $40,000. Before beginning a new program, there are a few things to consider when searching for an affordable online MBA degree in Ohio.
What are the best concentrations for Online MBA students?
Areas of specialization allow students to sharpen their skills in a particular area in addition to the business core. Many students choose their concentration based on the field they plan to enter into, while others simply pick what they are interested in learning more about. There are some areas of specialization that can really increase earning potential. One of the biggest jumps in salary after earning a Master's in Business Administration degree comes from industries such as Food, Beverage, & Tobacco which see an average of a 65% increase in pay. Investment Management and Consulting positions can also earn up to 50% more with the right degree and background.
Do Online Master's of Business Administration degrees offer a positive job outlook?
According to the Bureau of Labor and Statistics, the average yearly wage for all fields was only $39,810. However, the annual salary for business and financial occupations was $69,820 in May 2019. Many of the positions listed within this data were mid-level positions. Earning an OMBA prepares students for many aspects of leadership and academic knowledge for top-management positions. Online Master's of Business Administration degrees also allow students to make meaningful networking connections, land internships, and benefit from active alumni networks. Earning an Online MBA in Ohio can be an affordable choice to level up your career.
Are online degrees as respected as traditional programs?
Accredited Online Master's of Business Administration delivers the same high-quality educational experience as their on-campus counterparts. Many Online MBAs include real-time video meetings that allow students to listen and actively participate in lectures. Hybrid programs are another option that allows students to participate in face-to-face networking opportunities while turning in assignments at their own pace. University faculty that teach classes on campus are frequently the same that deliver online courses. In most cases, for accredited Online Master's of Business Administration degrees such as those on this list, the delivery method is a matter of preference. In fact, most programs do not list online or on-campus on final diplomas. Luckily, the online MBA programs in this list have already been vetted, and even though they are affordable, the universities housing the Most Affordable Online MBA Programs in Ohio ranking are highly regarded.
What will a distance degree in Ohio cost?
There are more than 600 Online MBA program options in the United States. From our records, the average tuition is around $30,000. However, many of the most prestigious programs can cost upwards of $100,000. When pricing out OMBA options in Ohio, it is important to look at the price per credit hour. After that, you can figure out the total cost by factoring in the total number of credits required for graduation. Reputable business schools offer transparent pricing. But even online programs may have additional fees to consider, like out-of-state tuition fees, required campus visits, technology costs, or books.
If you are searching for an Online MBA program in Ohio, this list is an excellent starting point for finding a school that fits your timeline, budget, and credibility standards.