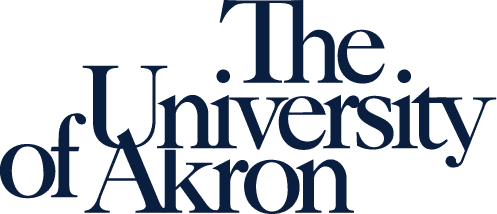 Accreditation
AACSB, Higher Learning Commission
The College of Business Administration at the University of Akron was founded as a professional college of business in 1953. Today the institution has set itself apart as a nationally ranked and globally recognized business administration college for training business professionals and leaders. The College's active business network sets it apart from the competition. Enrolled students of CBA instantly join a business network of 25,000 alumni. Over 400 members serve in top executive posts. Nearly 300 professionals are directly connected to the CBA through leadership on Advisory Boards that continually meet to provide guidance and expertise on strategic direction and curriculum decisions. Akron's advisory board members helped develop its market-relevant undergraduate degrees and robust graduate programs that are in place to further a student's career. Advisory Board members also make their organizations' business co-ops, competitions, and internships available to CBA students every year.
Education
There are numerous undergraduate and graduate programs offered at the CBA. Certificates are available in many fields of business. Students currently enrolled in the College of Business Administration can expect to insert themselves into time-tested, career-focused professional training with hands-on learning opportunities. As many learn best by actually doing, the business school offers hundreds of internships and in-class real-world projects. These are just two characteristics that distinguish the College of Business Administration from other business institutions. The school's EDGE Professional Development Designation program provides dozens of extra-curricular opportunities each term. This program is designed to take learning beyond the classroom and places students on the path to career success. Students are encouraged to network with active professionals on the Advisory Boards. These initiatives help ensure that graduates of the business school are Career Ready and Connected by the time they enter the workforce.
Student Life
The College of Business Administration and the University of Akron offer a wide range of services and resources to assist students throughout their college career. Undergraduate academic advisement, graduate academic advisement, business internships, and career services are just some of the ways this happens.
Students will also find study abroad programs, student organizations, and UA Student Life. The business college is connected with many student organizations through which learners can expand their classroom learning and enhance their leadership, organizational, and interpersonal skills. The business school encourages students to meet and interact with other students from diverse backgrounds. There are opportunities to interact with business professionals, organize community service projects, and participate in competitions. Some of the organization's students have access to include: Beta Gamma Sigma, Cross-Cultural Association (CCA), DECA, Delta Sigma Pi, Student Speaking Association, Women in Business, and Zips for Haiti.
Online Programs
The College of Business Administration realizes how active today's graduate student is, but also know that obtaining a degree in graduate business training is one of the best investments a professional can make in their career. The business school has designed a flexible, rigorous program with the online Master's of Business Administration (MBA). The Flexible MBA program provides online courses and an evening hybrid format. It has been designed to fit the distance learner's needs and interests by offering a plethora of concentrations that will make an impact in the marketplace. At this time, this online MBA is the exclusive distance degree provided by the College of Business Administration.
SEE ALSO