Some might categorize the state of Ohio as a linchpin in our country's political landscape. U.S. News & World Report describes the state of Ohio as being the political thermometer of the nation, as every Democratic or Republican president voted in since 1964 has won Ohio as well. Besides its incredible influence on American politics, Ohio also features some incredible educational opportunities for graduate students interested in a business degree, like the Online MBA.
The midwestern state of Ohio joined the Union in 1803. The state consists of nearly 45,000 square miles and is widely known as "The Buckeye State." Ohio earned this name when state legislature chose the Aesculus glabra, commonly known as the Ohio Buckeye, as the state's official state tree in 1953.
Before he was the world's first moonwalker, famous astronaut Neil Armstrong learned how to walk in Wapakoneta, Ohio, where he was born in 1930. The state of Ohio touts several other well-known Americans including actors and entertainers, Bob Hope, Arsenio Hall, Clark Gable, and Halle Berry. The 18th President of the United States, Ulysses S. Grant was also born and raised in the Buckeye State.
Ohio has existed as an important political state for many years. Of all the swing states in the United States, Ohio is the most important. Leaders within the country might also look towards the state, since it is ranked in the top 10 for opportunity. This ranking takes into account income, equality, economic opportunity, and affordability. It is understandable that the business schools within Ohio, a state of opportunity, house some of the best Online MBA programs.
The Online MBA
Some very noteworthy online MBA programs are currently offered in business schools across the state of Ohio. These degrees feature curriculums designed to train managers, executives, supervisors, and entrepreneurs to become problem solvers, critical thinkers, and expert communicators. An online MBA has a reputation for convenience and flexibility as students will usually have limited access to campus with day-time professional obligations and family needs. With these considerations in mind, here are the five best online MBA programs in Ohio.
Methodology
To find the best Online MBA programs in Ohio, all 570 distance-based MBA programs in the country were considered. Once focused on the Ohio-based MBAs, they were ranked on their affordability, reputation, and convenience.
Affordability
For the business-minded students, affordability cannot be overlooked. Thus all base tuition rates were calculated for each online MBA, for the entirety of the degree, excluding fees, books, and lodging. Information was gathered from each university website. The Affordability Score is the tuition inverted and then placed on a 100-point scale. This score attributes to 33% of the final ranking score.
Reputation
To find balanced reputation consensus for the top online MBA programs in Ohio, data was collected from national MBA ranking sources: US News and World Report, Bloomberg Businessweek, and The Economist. The rankings were converted to a 100-point scale and then averaged. The Reputation Score attributes to 33% of the final ranking score.
Convenience
Each Ohio Online MBA program's convenience is based upon if it can be completed in a 100% online format, and if the GMAT/GRE admissions requirement is omitted or waived, saving students tons of time and money. The Convenience Score attributes to 33% of the final ranking score.

1
Raj Soin College of Business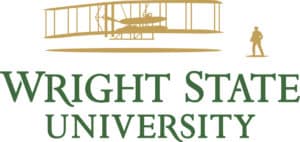 An online MBA is provided at Wright State University's Raj Soin College of Business. Distance learners will be impressed by this online MBA's excellent core curriculum and a top-notch staff that delivers the coursework. Students will also benefit from a convenient choice of specializations including Business Economics, Project Management, Finance, Healthcare Management, New Venture Creation, International Business, Marketing, Interdisciplinary Business, Innovation, Investments, and Management. The business school has made it a priority to offer a quality degree at an attractive price as students can pursue this 33-credit hour degree for less than $25,000 in tuition. Survey of Finance, Developing and Implementing Competitive Strategies, Survey of Law, Strategic Cost Management, Leadership and Ethics, Economics for Managers, and Financial Analysis and Decision Making are just a few of the amazing online MBA courses students can take within this degree. There is no need to visit the campus in Dayton, Ohio while enrolled in this program, as all coursework is delivered 100% online.
Affordability Score: 100.00
Convenience Score: 100.00
Reputation Score: 34.01
Ohio University's College of Business delivers an online MBA with emphases in Finance, Business Analytics, Health Care, and Executive Management. The convenience of a 100% online MBA cannot be denied. Students in a program like this one offered at Ohio University can log in and take coursework at their leisure without having to disrupt a professional work or personal schedule to do so. The business school has created a 35-credit hour program here and receives an excellent business accreditation through the AACSB-International. Data Analysis for Decision Making, Supply Chain Management, Strategic Use of Information, Strategic Marketing, Organizational Behavior and Human Resource Management, Accounting for Executives, Management of Operations, and Accounting for Executives are just some of the courses awaiting students who register for this exemplary 100% online MBA. The tuition rate of the program provided by the College of Business at Ohio University sits just above $35,000. Ohio University maintains a student enrollment of 28,480.
Affordability Score: 82.72
Convenience Score: 100.00
Reputation Score: 34.01
3
Carl H. Lindner College of Business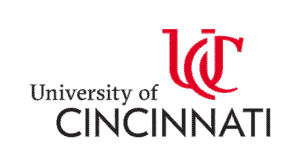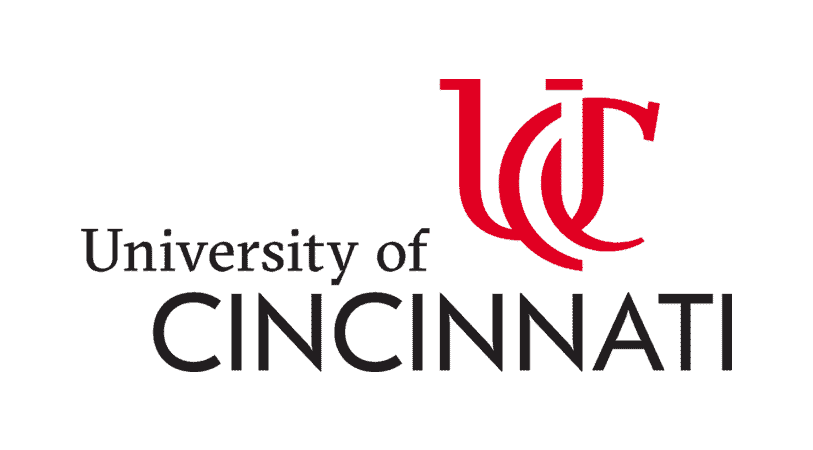 The University of Cincinnati's Carl H. Lindner College of Business provides an online MBA with focuses in Marketing, Health Care Finance, Individual Taxation, Health Care Administration, Corporate Taxation, Health Care Operations, and Health Care Policy and Regulation. Some of the nation's most trusted ranking entities have called this online MBA, and the business school where it can be found, one of the best in the United States. Businessweek has labeled the Carl H. Lindner College of Business as being the 92nd best business school in the nation while U.S. News & World Report dubs it the 97th best among all business schools in America. The 100% online MBA has been designed to offer the distance learner a mixture of academic, research-intensive graduate-level education with applicable real-world learning experiences. The program's instructors are committed to teaching graduate students to create solutions that have real business impact. Online MBA learners will dive deep into the knowledge they need to develop key business skills and have the opportunity to show potential employers what they can do to lead within a spectrum of business environments.
Affordability Score: 84.04
Convenience Score: 75.00
Reputation Score: 100.00
4
College of Business Administration
Kent State University's College of Business Administration delivers an online MBA with specializations in Supply Chain Management and International Business. Course subjects included within this 36-credit hour program are Accounting, Law, Computer Systems, Economics, Statistics, Finance, Operations, Human Resource Management, and Marketing. This 100% online MBA features a GMAT waiver for qualifying business school applicants. The AACBS-International backs the College of Business Administration at Kent State University with its business accreditation. Distance learners can take advantage of this high-powered business graduate degree for less than $30,000 in tuition, revealing this degree to be a wonderful value for the cost of education. The curriculum designers of this 36-credit hour program have formatted courses within eight-week terms allowing students to complete the entire degree in just one calendar year. Candidates interested in this program do not need to have prior professional work experience or an undergraduate degree in business. Kent State is in Kent, Ohio and currently features a student enrollment of 28,122.
Affordability Score: 90.60
Convenience Score: 75.00
Reputation Score: 34.01
5
Williams College of Business

An online MBA is provided at Xavier University's Williams College of Business. In addition to the 39-credit hours of coursework that this online MBA consists of, the business school has also included six credit hours of leveling courses that students lacking some foundational coursework can take advantage of before moving on to core courses. Xavier delivers this one of a kind online MBA for an attractive tuition rate of just over $30,000. The University's Williams College of Business is granted its business accreditation through the prestigious AACSB-International. While working through the dynamic coursework, students will be exposed to courses like Managerial Accounting, Marketing Strategy, Business Law and Ethics, Strategy and Organizations, International Business, Business Information Systems, Managerial Economics, and Fundamentals of Finance. Candidates for this 100% online MBA that have five years of experience in the United States military or who have led in an appropriate professional workplace environment for five years will be eligible for a GMAT test score waiver during the application process.
Affordability Score: 86.93
Convenience Score: 75.00
Reputation Score: 34.01
How can Pursuing an Online MBA in Ohio Benefit a Working Professional?
Contemplating an online business degree in Ohio, like the online MBA, may lead one to consider if this program is a good idea for one's career. Higher education can be expensive, and the time needed to complete a degree may create a struggle for the manager who already feels stretched with professional and personal demands. There was a time when distance education made employers uneasy. There was a concern that there may be too many compromises on the quality of education for students who work on assignments and take tests through correspondence. Those times are over.
U.S. News & World Report has recently stated that most employers within the corporate landscape see a degree like the online MBA from a reputable university and business school on par with a traditional classroom-based program. In fact, some employers respect the extra work and discipline a graduate student pursuing an online degree has to exercise. They have to be responsible to set a work and school schedule and juggle all their current responsibilities while adding the rigor of an advanced education. There are many advantages to seeking an online MBA, and here are just two of them.
An Online MBA in Ohio Provides an Excellent Education
Most online MBA degrees consist of at least 30-credit hours, which translate into ten graduate-level classes in business leadership. The MBA is a degree which is based on the fundamentals of economics, accounting, finance, and management. Some business schools will accept graduate students who lack a formal business undergraduate degree and will give these students a degree plan which included leveling courses before they move on to the core courses. While a general online MBA is a popular choice for many students, business schools will make specializations a common offering to students looking to concentrate on one area of business leadership within their program. Emphases that typically accompany the online MBA may include supply chain management, marketing, finance, accounting, social media, and a lot more. It is the priority of many business schools across the state of Ohio to properly equip graduate students with the tools they will need to lead well within many types of business settings. The heartbeat of an online MBA is the curriculum that students are exposed to throughout the program.
An Online MBA in Ohio Provides Excellent Employment Opportunities
The job market is not getting any easier to navigate. A recent study performed by Glassdoor for Employers has revealed that the competition for limited corporate leadership positions is at an all-time high. Hundreds of applications are received for just about every corporate position made available, and less than ten applicants will receive a formal interview performed by the employer. One of the best ways to stand out among other potential hires is to show an employer you have been willing to pursue a degree like the online MBA. This shows recruiters that you have been trained to be a critical thinker, problem solver, and team player. Many business schools also mentor their students and give them tools on how to become more marketable in the hiring environment.