Born out of necessity, when African American students were prohibited from attending the segretated schools that served the nation's white citizens, HBCUs have a long been a haven for those with intellectual pursuits. Today they continue to reach out to students who have faced bigotry and racism in their personal and professional pursuit of knowledge.  
HBCUs have long been considered a refuge or sanctuary for Black artists, activists, and intellectuals and have been instrumental in educating the contemporary black authors and writers who have been an integral part of the creation of the processes and ideology of a movement defined by equality and cultural freedom.
For more than a century, HBCUs have educated the country's Black leaders across all economic sectors and industries. From teachers to activists, lawyers, politicians, writers, and nurses, graduates of HBCUs have dramatically impacted virtually every essential social movement in the nation.
HBCU alumni include legends like Toni Morrison, a Howard University and Cornell University graduate, among the most elevated, honored, and awarded of notable writers from HBCUs (Historically Black Colleges & Universities). Ms. Morrison received the Nobel Prize, a Medal of Distinguished Contribution from the National Book Foundation, & the Nat'l Women's Hall of Fame, and the presidential medal of Honor, among others.
Far from being a part of the past, HBCUs continue to inspire many contemporary black authors, like those discussed below.
Tayari Jones – Spelman College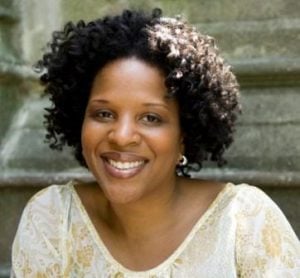 Tayari Jones was born in Atlanta, one of five children of two university professors. Her parents were doctoral professors at Clark College. Tayari Jones is among the most influential contemporary black authors today. She attended Spelman College, where she credits the school's influential mentors into helping shape the award-winning writer she had become. It was at Spelman that she was allowed to develop her talents to become one of the most notable writers from HBCUs. Ms. Jones received a master's degree in English in 1994 from the University of Iowa (home of the Iowa Writer's Workshop) plus a Master of Fine Arts (MFA) in Fiction from Arizona State University.
Tayari Jones continues to write but now enjoys working in her hometown as a professor at Emory University after completing a stint at Cornell University. Ms. Jones' works have been listed on President Obama's reading list (2018), as well as a selection for Oprah's Book Club. Tayari is a member of the Georgia Writer's Hall of Fame, a lifetime achievement award-winner from the Congressional Black Caucus Foundation, and a Radcliffe Institute Bunting Fellow.
Notable Publications: An American Marriage, 2018
Nic Stone – Spelman College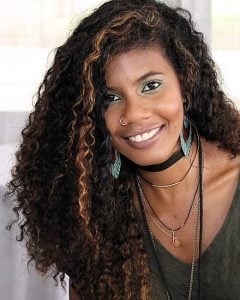 Nic Stone, born Andrea Nicole Livingstone in an Atlanta suburb, is among the most influential contemporary black authors today whose young adult fiction has been translated into six languages. Nic Stone, who identifies as bisexual, earned a psychology degree from Spelman College, a private, space-grant HBCU institution of higher education and the oldest HBCU women's college in the nation.
Nic Stone has become one of the more recent notable writers from HBCUs who discovered her love of writing when traveling to Israel in 2008. Nic Stone's Dear Martin (as in MLK) debuted at #4 on the New York Times Bestseller's list in 2017, was heralded as a Booklist 'Starred Review' and a named finalist fora William C. Morris award. Additional novels written by Nic Stone include Odd One Out, Jackpot, Dear Justyce, and Shuri.
Notable Publications: Dear Martin, 2017
Michael Arceneaux – Howard University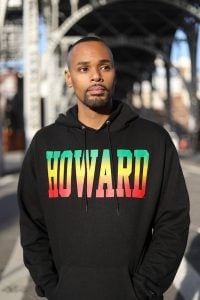 Michael Arceneaux is a Howard University graduate who studied broadcast journalism. He is among the country's most notable writers from HBCUs whose debut non-fiction work – I Can't Date Jesus: Love, Sex, Family, & Other Reasons I've Put My Faith in Beyonce, hit the New York Times Bestseller's list in 2018. The original manuscript was completed in 2011 took years to find a publisher despite the fact his prose spoke to a self-discovery that is both funny and vulnerable.
I Can't Date Jesus is a humorous collection of personal essays by Michael Arceneaux, who negotiated an upbringing in a churchgoing, working-class Houston family that had relocated from Louisiana. The book explores his internal conflicts and struggles on his writer's journey. As one of the leading contemporary black authors Michael Arceneaux's latest book – I Don't Want to Die Poor, was released in 2020 and includes a continuation of essays regarding how his student loan debt impacts his life.
Notable Publications: I Can't Date Jesus, 2018
Brittney Cooper – Howard University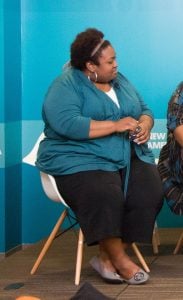 Brittney Cooper was born in Ruston, Louisiana, and is among the most influential of contemporary black authors, cultural leaders, professors, and ratchet-feminism activists. Brittney Cooper earned a combination baccalaureate degree (political science & English) from Howard University's honors program – graduating summa cum laude. Additionally, she earned a graduate and doctoral degree from Emory University. Ms. Cooper's cultural and critical influence is evidenced by her multiple inclusions in Root.com's yearly list of black influencers.
Her first publication, Beyond Respectability – the Intellectual Thought of Race Women, was considered a vital cultural study. She has also released The Crunk Feminist Collection, an outgrowth of a blog Brittney Cooper co-founded. Brittney Cooper is one of the most notable writers from HBCUs. She released her latest book in 2018 – Eloquent Rage – A Black Feminist Discovers Her Superpower and continues to contribute to Cosmopolitan & Salon.
Notable Publications: Beyond Respectability: The Intellectual Thought of Race Women, 2017
Charles M Blow – Grambling State University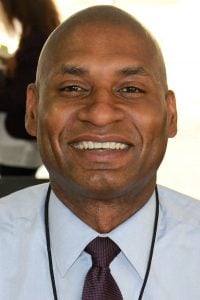 Charles M Blow was born in Gibsland, Louisiana, in 1970, where he went on to found the high school newspaper and then graduated as the valedictorian of the local high school. Gibsland is best known as the home of the now-defunct HBCU Coleman college. Charles M. Blow was a Magna Cum Laude graduate of Grambling State University with a Bachelor of Arts degree in mass communication. As one of the nation's most notable writers from HBCUs, Charles M.Blow gained professional experience by interning in several news journals and was a graphic artist for the Detroit News and even the art director of National Geographic.
Charles M. Blow was married but now identifies as bisexual since 2014, after his divorce. His three children graduated from Yale University, Middlebury College, and Columbia University. Charles M. Blow is among the most well-read, contemporary black authors who is a New York Times op-ed columnist and the anchor of the Black News Channel. His work is so honored that the NYC Metropolitan Opera opened with an operatic adaptation of Mr. Blow's memoir.
Notable Publications: Fire Shut Up In My Bones, 2014
Jericho Brown – Dillard University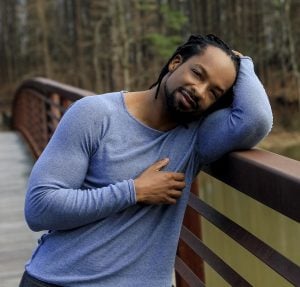 Jericho Brown, born Nelson Demery, III, is one of the nation's most influential, award-winning contemporary black authors and poets. He was born in Shreveport and studied at several higher learning institutions, including Dillard University (an HBCU), the University of New Orleans (MFA), and the University of Houston (Ph.D.). His books include the Tradition, Please, and The New Testament. Jericho Brown's heralded poetry includes Thrive, Rick, To Be Seen, and Elegy.
As one of the most notable writers from HBCUs, Jericho Brown has received the Pulitzer Prize for Poetry, the Guggenheim Fellowship, the National Endowment for the Arts, the American Book & the White Award, among others. Mr. Brown was also a Radcliffe Institute Fellow of Advanced Study in 2009 and 2010 offered by Harvard University.
Notable Publications: The Tradition, 2019
George M Johnson – Virginia Union University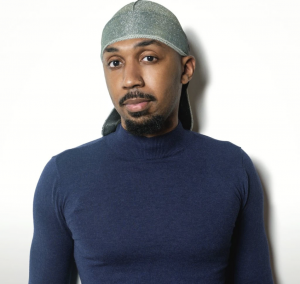 George M Johnson was born in central New Jersey, one of four children. George M Johnson is a civil rights activist who graduated from high school in Edison, NJ, and identifies non-binary, although they denote an attraction to men. George Johnson earned a Bachelor of Science in Finance from Virginia Union University, an HBCU that remains with the American Baptist Churches USA, and the alma mater of Dr. Booker T. Washington. In addition, George Johnson earned an MA in Human Resource Development from Bowie State.
George M Johnson is among the country's most notable writers from HBCUs, with writing contributions that include Buzzfeed, Essence, Ebony, Teen Vogue, Entertainment Tonight, and NBC, to name a few. In 2020 Mr. Johnson was honored and chosen to be included in The Root's 100 most influential African Americans.
Notable Publications: All Boys Aren't Blue, 2020
Honorable Mention: Ta-Nehisi Coates – Howard University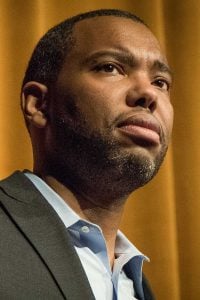 Ta-Nehisi Coates is a Baltimore native, born in 1975. Although he attended Howard University, he left to pursue a journalism career before completing his studies. His work ignited a following when he worked for The Atlantic as its national correspondent. Primarily one of the most non-fiction notable writers from HBCUs, Ta-Nehisi Coates published his first novel in 2019 entitled The Water Dancer.
Ta-Nehisi Coates' non-fiction works include The Beautiful Struggle, award-winning – Between the World and Me, and We Were Eight Years in Power. Mr. Coates has also Penned a Black Panther series and another for Marvel Comics. Mr. Coates was honored as an MLK visiting scholar at MIT in Cambridge, MA, NYU's distinguished writer in residence, and the writer in residency/faculty at Howard University. The latest news is Mr. Coates' inclusion as the scriptwriter for the new Superman feature film that went into production in February 2021.
Notable Publications: Between the World and Me, 2015
How Have HBCUs Shaped African American Literature?
The term HBCU (Historically Black Colleges and Universities) was first mentioned in the 1965 Higher Education Act as a reference to any institution of higher education established for black students that occurred before 1964. According to data released by the United Negro College Fund (UNCF), there are 106 HBCU schools in the country that account for only 3% of all available higher learning institutions. However, nearly 1/5 of all African American graduates earn their degree from an HBCU- which is an extraordinary statistic in its own right.
African American literature represents the Black experience from a uniquely personal perspective.
African American writers have contributed significantly to the American literary landscape from several pertinent perspectives. Their writings initially reflected culturally thematic and relevant struggles of African Americans in Society – addressing inequality, culture, and racism against a backdrop of intolerance and sometimes violence.
Black writers began to be called contemporary writers after what is known as the Great Migration to the North(Circa 1910-1970). By 1970, more than six million African Americans had migrated from an impoverished rural life offered in the southern United States to urban areas in the north, where they were met with opportunity rather than resistance.
Over decades, the above-noted migration created a growing sense of independence and a collective voice that eventually led to the Harlem Renaissance. The renaissance was followed closely by a renewed activism movement of Black writers who were no longer silent, bravely challenging the lingering societal issues of segregation and racism.
This expressed sense of pride expanded into mainstream American literature by the 1970s. At this time, contemporary black authors began to finally receive the high honors and recognition that had been long overdue. Notable writers from HBCUs continue to explore these same (and related) societal concerns – now sought after from within and outside their community.
How Do HBCUs Remain Relevant in Contemporary Literature?
HBCUs have been transformational to the educational community. Their existence has been the primary higher learning institution available to serve and educate the Black community when there was little if any choice. As a haven and viable education solution for disadvantaged students, historically black colleges and universities offer academic degrees from the bachelor's to doctoral level – in many specialized areas of study that benefit all the world's citizens.
According to UNCF.org, HBCU's educate more than 50,000 students each year. They offer lower tuition rates which help create opportunities and ultimately narrow the racial wealth gap. Although often debated, many studies reveal that the graduation rates of HBCU students actually exceed those at some of the nation's most elite higher learning institutions.
Those familiar with HBCUs know that the schools, faculty, and students remain staunchly committed to social justice, not just on campus but as a cause that they take with them into their personal and professional lives.
Contemporary black authors offer the world and every culture an important purview and incredible insight that can only be accurately portrayed by someone who has experienced these struggles and successes first-hand.
Related:
Best Historically Black Colleges & Universities
Biggest Scholarships for Black and African-American Students