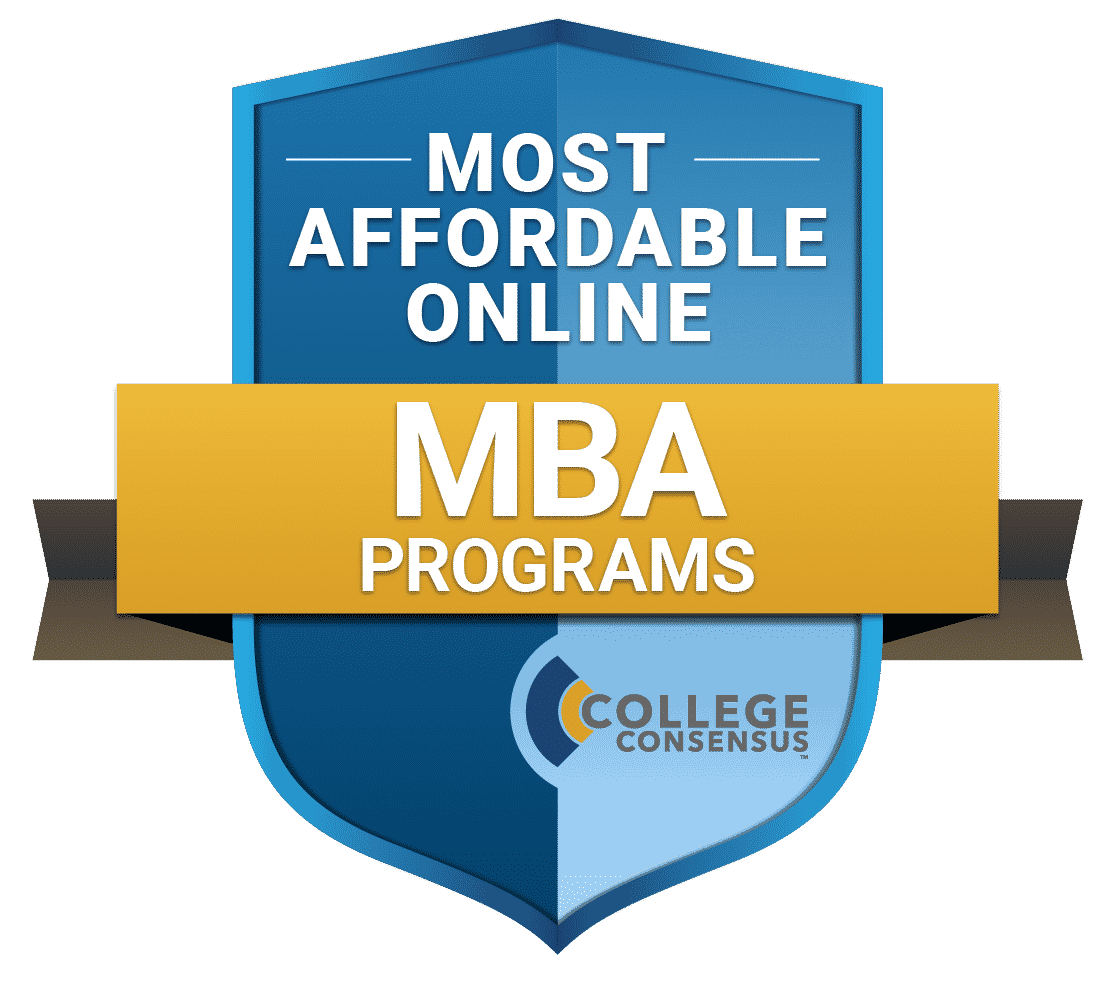 The MBA is one of the most trusted degrees for business management higher education. But no one wants to get bogged down in student loans, and today, thanks to some affordable and high-quality degrees, students may not have to ever again. A prestigious MBA program with an affordable tuition rate gives students the best chance for a high return on investment.
The program curriculum in an MBA is designed to equip graduate students with a broad spectrum of leadership training, including a solid understanding of marketing, accounting, economics, and finance. Many MBAs give students a chance to be exposed to real-world case studies so they can understand what it takes to be a decision maker in an organization. The MBA is applicable to students interested in working in the government, as entrepreneurs, in the private or public sector, and in nonprofit and for-profit organizations alike. Couple an incredible curriculum like the MBA with an online format, and you open the doors of possibility for many business leaders currently working in America's workforce.
There are several reasons why an online MBA is truly the way to go for a graduate student in business. Convenience is a huge need for professionals interested in higher education. Business schools all over the country now offer classes online at a student's convenience as opposed to a rigid semester schedule. Distance learners can now choose their academic plans and set a pace that works for their private and professional calendars. But one of the most attractive features students look for in an online MBA is the affordability. Not only do online students save on transportation costs or time off of work, but some online MBA programs also have lower tuition costs. Some universities will extend resident tuition prices to online MBA students, no matter their residency status. Students wanting a quicker program can also double up on courses and complete many of the country's best online MBAs in 12 months or less.
Here are twenty-five affordable online MBAs that provide an excellent curriculum at a reputable business school for a low tuition rate. These may not be the cheapest online MBA programs, but they provide the best balance between quality and cost.
Methodology
While there are many priorities for prospective students when choosing an online MBA degree, one of the most common deciders is affordability. Cost is an important factor and could make or break a program. Online MBA programs in the US range in tuition from under $6,000 to over $140,000, with the average resting around $29,000. This list of the Most Affordable Online MBA programs is based 100% upon cost.
All information on tuition was taken directly from each program or university website. The ranking order is based upon the base tuition amount for the entirety of the online MBA degree, which excludes all fees and books. To find the Affordability Score, this base tuition is placed on a 100-point scale and then inverted.
To find the Convenience Score, this information is based upon each school's online format and GMAT/GRE requirement.
To find the Reputation Score, this information is taken from ranking lists by US News and World Report, Businessweek, and The Economist. Ranks were converted to scores, averaged, and then place on a 100-point scale.
What is the average cost of an online MBA?
Deciding to pursue an MBA is a huge decision. The degree involves a large time commitment, requires lots of energy from the student, and can be very expensive. The benefits of an MBA can also be dramatic as the skills and knowledge attained over the course of an MBA will be used for the remainder of your career. Many MBA students form solid business and personal relationships with fellow students and business school mentors.
Some MBA programs can cost $50,000 a year or more, and as most programs are delivered as 30-50+ hour degrees, it does not take long to figure out that the business degree can be a huge strain on your budget. While some of the nation's most respected business schools offer programs over $100,000 in tuition, there are online MBA degrees that can be attained for less than $10,000 in tuition. One such program is the general hybrid MBA provided by Augusta University's James M. Hull College of Business in Augusta, Georgia. This 30-credit hour degree benefits from an AACSB-International accreditation yet will cost a graduate less than $7,000 in tuition.
How much does an online MBA increase a professional's salary?
It is no secret that a job candidate with an online MBA under her belt can expect to look more attractive to a potential employer and stand to draw a higher income than her non-MBA counterpart. Research has proven that the post-MBA pay for a business professional is on average 50% higher than what was earned before the degree was attained and the five-year salary after an MBA is a staggering 80% increase.
The question is not, "does it make financial sense to pursue an MBA?" but rather, "why are you waiting to pursue an MBA?" There has simply never been a better time than right now to find a high-quality MBA program to enroll in. The advent of the online MBA makes hundreds of top-shelf MBAs accessible to students all over the world. Some of these degrees allow students to complete all courses over the internet with zero campus visits ever.
The cost of a graduate degree may seem daunting, as so many universities all over the country continue to raise tuition fees. In order to remain competitive, however, some excellent business schools all over the United States are offering distance learners affordable tuition rates allowing students to complete an online MBA for sometimes less than $10,000 in tuition.
How long does it take to get an online MBA degree?
It is important to weigh the costs of time, money, and energy before applying for an online MBA that will be demanding on all fronts for the business professional. An online format allows students to register for courses at their convenience. Some distance learners can only take one course at a time, and thankfully, some business schools allow students to complete a degree over five or six years.
Some online MBA students wish to complete their degrees as quickly as possible and may want to enroll in a program like the one offered at the University of Texas of the Permian Basin which offers a 100% online MBA that can be completed in just 12 months. Today there are many options to choose from when looking at online MBAs. It is important for students to do their research to find how many credits a program consists of and how long the degree may take to finish. Quick completion of an initial application or phone call to a business school's admissions office can answer a lot of questions and start a graduate student off on the right foot towards a satisfying online MBA.