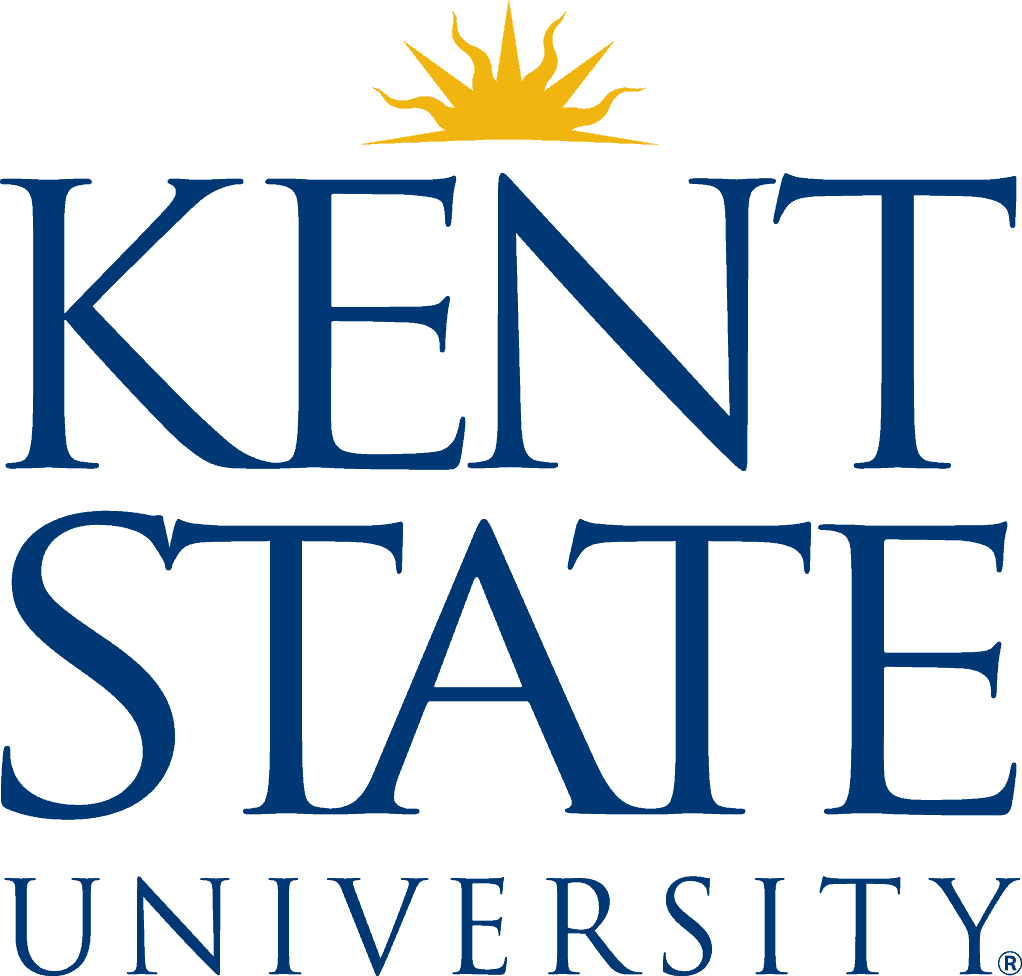 Accreditation
AACSB, Higher Learning Commission
Kent State offers many resources to students outside of the classroom. One example of this is the Center for Entrepreneurship and Business Innovation. This innovative Center launches student businesses each year, helping students reach their goals and growing the region's economy. The Global Management Center recently partnered with the U.S. Commercial Service, creating a U.S. Export Assistance Center on campus to enhance export outreach to Northeast Ohio and provide business students with hands-on global business experiences. The Center for Information Systems also brings high-quality technology into classrooms and supports programs like the TechHelp Service & Repair Center to provide technology services on campus.
Education
A Bachelor's of Business Administration is offered through the College of Business Administration at Kent State. Within the program, there are 10 majors in areas such as Accounting, Computer Information Systems, Entrepreneurship, and Finance. Graduate students have many avenues to earn their degree. MBA options include Executive MBA, Full-time MBA, Online MBA, and Dual Degree MBA. Master's of Science in Accounting or Business Analytics are available, as well as, a Master's of Arts in Economics. The unique Dual Degree MBA allows students to combine their business degree with other high demand fields. Participants may combine their business studies with Architecture, Communication Studies, Library Information Science, Nursing, or Translation.
Student Life
The Career Services Office supports the career development of business students in a variety of ways, including hosting recruiting events, offers professional advisement, and coordinating internships. In 2016 over 200 employers were a part of Career Services programs. An impressive 72% of those organizations made full-time employment offers to their paid interns. This success rate reflects the quality of business education, support for students, and a strong relationship between the University and its partners. C.o.B.A. students are encouraged to participate in international learning experiences. Programs are offered in a variety of high-interest locations such as Italy, Switzerland, and the Czech Republic. Experiences range from one week during spring break to an entire semester. The Office of Global Education is an excellent resource in helping business students as they plan, coordinate, and participate in their trip abroad.
Online Programs
The online MBA at Kent State University holds accreditation with the AACSB. In fact, Kent State holds dual accreditation for both business and accounting, a feat only accomplished by 1% of business programs worldwide. Students interested in beginning their MBA journey have the ability to start their degree during fall, spring, or summer semesters. Courses are delivered in fast-paced 8-week modules. The general program can be followed, or an area of focus may be declared in International Business or Supply Chain Management. The curriculum utilizes case-studies to encourage the direct application of what is being learned and is taught by qualified faculty members who are considered leaders in their fields. A bachelor's degree is required for acceptance into the program, but all disciplines are welcome. A few of the topics covered within the online MBA are Global Technology, Analytics, Leadership, Strategy, and Finance.
Related Resources:
SEE ALSO