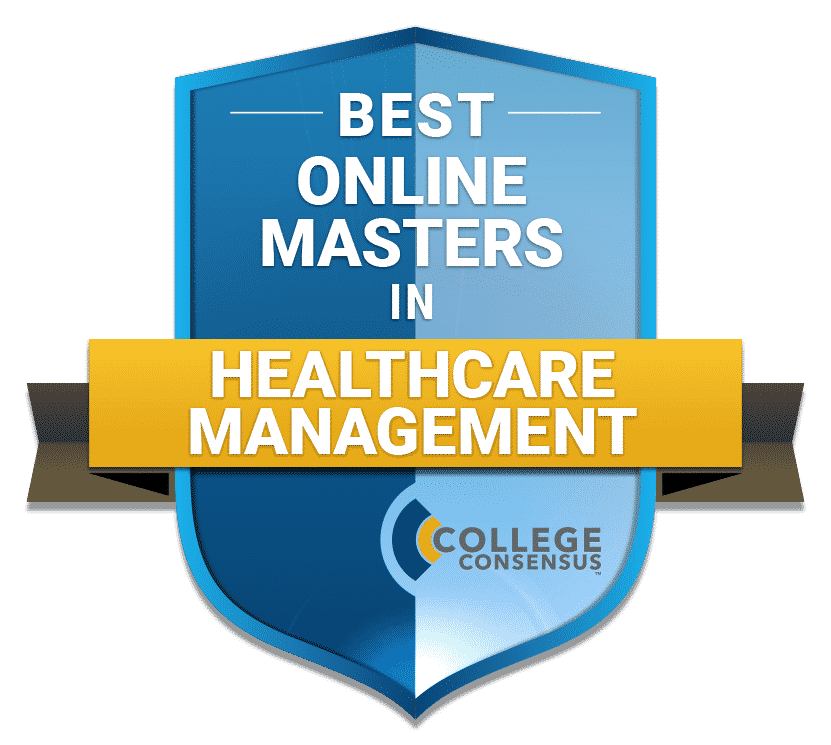 An online Master's in Healthcare Management program can be the perfect start to a long and impactful career in the healthcare industry. The growing field of Healthcare Management has seen dramatic development in recent years. Advances in technology and medication innovation account for much of this development. The Bureau of Labor Statistics reports that health and medical service management positions are expected to increase by nearly 20% over the next eight years.
Career options within healthcare management abound at almost every level of education. The booming industry has more and more working professionals entering this crucial area of healthcare. A graduate student who has completed an online Master's in Healthcare Management will find herself more than qualified to work behind the scenes in a myriad of healthcare vocations. Overseeing daily operations of a healthcare facility, managing a specific clinic department, and even heading up a medical practice for an association of physicians are all options.
This is a ranking of the top 25 Online Master's in Healthcare Management programs currently offered to distance learners in the United States. Each of these programs provides an exceptional curriculum developed by a talented group of educators and curriculum writers. The typical length for one of these degrees is between 30 and 42-credit hours. Most program designers can efficiently and effectively create a comprehensive graduate school training experience within ten to fifteen courses. Some degrees require or recommend students to visit the university's campus for orientation, while others never ask students to step foot on the school's campus. Program candidates lacking a GMAT or disinterested in taking the placement test will want to research a program that either offers a GMAT waiver during the application process or does not list a GMAT submission within its admission requirements. Each of these degrees presented are sure to provide an incredible amount of bang for the academic buck!
Methodology
To find the best online Master's in Healthcare Management programs, schools offering hybrid or online master's degrees in healthcare management and leadership were examined. These programs were ranked upon their reputation, convenience, and affordability.
Reputation
To find the overall reputation and prestige of each program, data was collected from US News and World Report's Best Business School Ranking, The Princeton Review's Best 385 Colleges Ranking, combined with each school's College Consensus Score. To read more about how a publisher consensus and a student consensus makes up our CC score, check out our methodology. These rankings were combined, averaged, and placed on a 100-point scale for the Reputation Score, which attributes to 33% of the final ranking score.
Convenience
The convenience of each master's program is based on if it can be completed in a 100% online format, and if the test score requirement is waived or omitted during the application process (including GMAT and GRE). This Convenience Score attributes to 33% of the final ranking score.
Affordability
The base tuition is calculated for each degree. All financial data was taken directly from each university's website. The Affordability Score, the tuition inverted and then placed on a 100-point scale, attributes to 33% of the final ranking score.
Healthcare management is the realm of business that empowers leaders to direct, plan, and facilitate business activities for healthcare providers around the world. Professionals in healthcare management work in all types of healthcare facilities, including nursing homes, hospitals, government agencies, and private group medical practices. Many healthcare managers will complete an undergraduate degree early in their career, and a master's degree in healthcare management is very common. Burgeoning managers in healthcare will often have at least a few years of experience in managerial or advanced responsibility positions before moving on to an advanced degree in healthcare management. Health service managers often report high salaries as the job requires a massive time commitment and an advanced degree in management. A recent report by the U.S. Bureau of Labor Statistics shows that the highest median annual salaries among healthcare managers are in the government, followed by those working in the state, local, and private hospitals. Here are three things to consider for those interested in a satisfying career as a healthcare manager.
The Best Degree for Healthcare Managers
Health and medical services managers usually will need at least an undergraduate degree to qualify for a position in the field. Completion of a graduate degree like the online Master's in Healthcare Management is typical and often preferred by employers. A graduate program usually lasts between one and a half and three years and may also include a required supervised administrative residency in a healthcare consulting or hospital setting. An online degree in this field adds another level of convenience as working professionals can keep their current jobs while pursuing an advanced degree.
Prospective professionals in health and medical services management will have completed a degree in health administration, business administration, health management, nursing, or public health administration. A degree like the online Master's in Healthcare Management centers on both management and healthcare while combining business-related courses with specialized courses in health information systems, medical terminology, and hospital organization. Courses in health services management, health information systems, accounting and budgeting, human resources administration, health economics, strategic planning, and law and ethics, are standard in an online Master's in Healthcare Management.
The Best Reads for Healthcare Managers
If the best teacher remains a student, then working professionals holding positions in healthcare management are sure to benefit from continuing to read books that fine-tune leadership and assist them in managing healthcare organizations. One of the best titles one can read over leadership that pertains to healthcare management is The Checklist Manifesto by Atul Gawande. The author begins the book by clarifying errors of ignorance, which are mistakes we make because we don't know enough, and errors of ineptitude, which are mistakes we make because we don't make proper use of what we do know. Gawande writes that man's failure in the modern world is found most often within the second scenario of these errors. The remarkable and helpful book walks the reader through a series of real-life examples in medicine, revealing how the routine tasks of medical practitioners are currently so complicated that mistakes of one kind or another are seemingly inevitable. The author's conclusion deals with the need for quality checklists and clearly written guides that walk professionals through the critical steps of any complicated procedure. In the book's last section, Gawande speaks of how his research team has taken this concept and developed a staggeringly successful safe surgery checklist.
Another excellent title that healthcare managers should consider is Introduction to Health Care Management by Sharon B. Buchbinder, RN, Ph.D.; Nancy H. Shanks, Ph.D.; Bobbie J Kite, MHS, Ph.D. This book is known to many in the medical world as a reader-friendly, concise, introductory healthcare management resource that deals with a wide array of healthcare settings, from clinics to hospitals and nursing homes. The text is brimming with examples that engage the reader's imagination and also includes crucial matters in healthcare management. Ethics, human resources, cost management, marketing, strategic planning, and information technology are all revealed in this hallmark book. The meat of the text also deals with case studies, including guidelines and rubrics that give this text its bite and make it both student-applicable and teacher-friendly. Some reviewers profess that Introduction to Health Care Management is one of the best resources for students of healthcare management, public health, nursing, allied health, public administration, business administration, pharmacy, and occupational therapy.
The Best Job Positions for Healthcare Managers
Professions within the healthcare management industry are as varied as the world of healthcare itself. Hospitals, nursing homes, private practices, government agencies, and medical group organizations need appropriately trained professionals that understand the healthcare management community. Medical organizations and facilities have a lot at stake when considering the competitive world of medical care. Facilities all over the country need managers who can ensure a staff is providing the very best in healthcare while also staying in the black financially.
Clinic Administrators work in medical clinics and are often called managers or supervisors. These professionals carry out a laundry list of responsibilities. Managers at this level are responsible for many duties and may hire and train staff, make staff schedules, and conduct staff meetings. These professionals will also maintain the facility, implement policies, and even oversee the facility's billing process each month. Organizations may also call on their clinic administrators to develop and employ marketing campaigns.
Nursing home administrators are expected to maintain administrative and clinical activities of the nursing home and other related facilities. Usual responsibilities tasked to the administrator can include staffing and employee recruitment, managing, training, and supervision of financial issues and medical care. Governmental jobs are also available to professionals with a degree like the online Master's in Healthcare Management. The U.S. Department of Public Health and Human Services is the nation's governmental primary agency for upholding the health and well-being of its citizens. Seeking a position with the Department of Public Health and Human Services gives a manager the potential to make an impact on healthcare around the world. This career choice can be very challenging and rewarding.