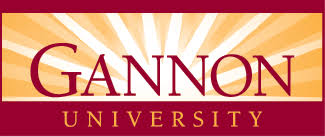 Accreditation
ACBSP, Middle States Commission on Higher Education
At Gannon University, the business and engineering programs are grouped together under the College of Engineering and Business, because these programs will drive the economy of the 21st century. Students in these programs will gain technical and management experience unparalleled to their peers who only focus on building their business acumen. The school is ABET and ACBSP accredited. Computer and research labs provide cutting-edge technology software packages. Impressive graduate schools, such as Caltech, Harvard, MIT, Stanford, and Columbia, have recently recruited undergraduates positioned for advanced degrees.
Education
Dahlkemper School of Business, housed within the College of Engineering and Business, offers a Bachelor of Science in Business Administration. Within this degree, students can major in Accounting, Economics, Entrepreneurship, Finance, Healthcare Management, International Management, Management, Management Information Systems, Marketing, Risk Management and Insurance, Sport Management and Marketing, and Supply Chain Management. Seniors will complete a capstone course and a design project. Flexible class options are available for graduate students pursuing a Master of Business Administration Students can enroll in evening or weekend courses, and may pursue a general MBA or a concentration in Finance, Management, or Marketing. A five-year Bachelor's degree/MBA program is also available.
Student Life
Students receive early exposure to realistic business situations through the NWPA Innovation Beehive Network. This network is comprised of five distinct centers spanning five universities. Gannon contributes to the network through the Center for Business Ingenuity, which provides consulting services to local entrepreneurs. Students have also interned with Shriners Hospitals, Marquette Savings Bank, and Erie Sports Commission. The Erie Technology Incubator is another avenue for students to gain hands-on experience working with technology start-ups. Students gain a whole new perspective through the Gannon: Inspired Faculty-led Travel courses. These courses are offered during winter holidays, spring break, and in the summer. The 2020 line-up includes destinations such as Sweden, Germany, Greece, the Bahamas, Ecuador, and Greece. Alternative spring break trips provide students the opportunity to focus on economic development in Mexico and other developing countries. The Handshake portal was launched in August 2019 as a means of connecting students and employers. Students considering attending grad school can attend the annual Grad Fair and Expo in the fall. Graduate students can join the Gannon MBA Association or Graduate Student Association.
Online Programs
The Master of Business Administration and Master of Healthcare Administration degrees are offered fully online. MHA students can supplement independent study with as many weekly web enrichment sessions as they'd like. The curriculum for the MHA is reviewed by an advisory council of five regional healthcare administrators. Real-life projects and distinguished health executive guest speakers are key components of the program. All online classes are seven-weeks long, and students will be considered part-time if enrolled in one course or full-time if enrolled in two courses per session. Full-time students can typically complete the program in one year and part-time students in two years. Students may begin the program during any session. The Online Engagement Coordinator is dedicated to supporting distance learning students and ensuring they are successful.
SEE ALSO