If human resource management is in your future, consider pursuing an online Master's in Human Resource Management. Benefit from the flexibility, specialized knowledge, career advancement opportunities, networking, industry insights, and global perspective these programs offer. An online Human Resource Management degree provides the convenience of remote learning while equipping professionals with the necessary skills and credentials to excel in the field of human resources.
In this Online Master's in Human Resource Management Ranking Guide, we will discuss the responsibilities of human resource managers and the skills needed to help them succeed. We will also give you the tools to become a human resource manager to help you on your career path. The road to HR management begins with a drive for the work and an education that includes an online Master's in Human Resource Management.
This degree is perfect for working professionals. But before you earn a respected degree and enjoy years of success in the field, let's talk about what HR management is and what HR managers do.
What Is Human Resource Management?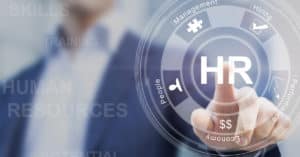 Human resource managers are administrative professionals who lead the operations of an organization's human resources (HR) department. Human resources is a department most businesses use to handle functions like staffing and personnel. Managers of these departments lead teams of varying sizes. They must collaborate to achieve their organization's objectives. Depending on their level, human resource managers might oversee multiple departments or divisions, like hiring, compensation, and employee development.
What is an HR Manager Responsible for?
Human resource managers lead the personnel elements and staffing of a business. They usually oversee operations like hiring, conflict resolution, and evaluating business success. HR managers maintain personnel health and develop creative solutions to increase positive outcomes.
There are different levels of human resource management. These professionals may manage a sector of an HR department's functions, like hiring or compensation. Some provide leadership for many of the areas within human resources. They are typically tasked with representing the needs of their organization and employees. HR managers must exercise balance in their decision-making processes.
Here is a list of specific human resource manager responsibilities:
Recruit new employees.
Assess employee performance.
Onboard new employees.
Facilitate communication.
Administer pay and benefits.
Monitor workplace safety.
Provide employee services.
Develop department budgets.
Coordinate external resources.
How Can I Become a Human Resource Manager?
If a career as an HR manager seems right for you, here are some steps to take:
1. Finish High School
Many professionals discover they at least need a bachelor's degree to begin careers as human resource managers. Before then, you must attain a high school diploma or equivalent. If you are a high school student, complete your courses as successfully as possible. Take classes relevant to the HR field, like communications and business courses.
Some workers without a high school diploma pursued a GED. You can explore local and online options that provide this credential. You can also find coursework or testing options that work for you. Begin researching college options at this time and identify their admission requirements.
2. Earn a Bachelor's Degree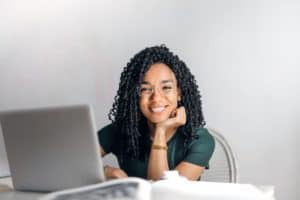 Most HR manager positions require an undergraduate degree. Find a college or university with majors in human resource management or a related field. These programs are a part of the business department. Keep track of the information you find, including majors, tuition, and financial aid. Create a spreadsheet or electronic tool to access these details when deciding on a program to attend.
Find an internship opportunity while you are enrolled. Internships help you practice the skills needed for your HR career. Internships are also a valuable addition to your resume. They demonstrate initiative and experience in the field.
3. Find an Entry Level Position
Pursuing an entry-level human resources job is the best way to gain experience in the field. Research openings where you'd like to work and make sure the requirements of each align with your knowledge and background. You can improve your chances of finding a job if you are willing to relocate. Apply for positions when you meet most of the requirements. It is OK if you do not meet them all. Job openings are sometimes more flexible than the listing indicates.
4. Get Additional Training
Pursue any helpful training that will help you succeed as an HR manager. Consider the training options your employer provides. Other credible organizations, including professional associations, may create opportunities. You might look for development and training in skills like leadership and coaching or other HR manager role functions.
5. Move into a Leadership Position
HR professionals hone their skills through experience. They look for ways to take on greater responsibilities. You can do this by discussing your role and ambitions with your supervisor. Seeking formal promotions when they become available is a good idea. Some professionals consider exploring positions in other organizations when ready to take on leadership roles.
You must consider a business school graduate program like an online Master's in Human Resource Management. Distance education is an excellent path toward a human resource management career. Explore graduate school programs. Use your own experiences and goals as a framework for evaluating options. Discuss your options with a trusted friend or mentor to gain additional perspective regarding this route to a leadership role.
What is an Online Master's in Human Resource Management?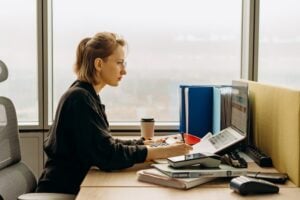 Let's use the example of Georgetown University's Online Master of Professional Studies in HR Management to answer the question. This degree prepares distance learners to become an HR leader in today's dynamic and complex business world. Graduates leave the program with the skills and knowledge to solve real-world organizational issues and advance their HR management professions.
Students enrolled in an online master's in human resources management master needed skills. They learn to embrace and drive change within organizations. Course topics include:
Communication,
Creative and critical thinking,
Technological competence,
Training and development,
Global proficiency,
Information literacy,
Ethical reasoning and values, and
Applied problem-solving.
A program includes action learning projects, real-world case studies, and team-based learning. Online students develop the competencies to turn strategy into performance by leveraging culture, talent, and organization design.
Online Master's in HR Management instructors are committed to unlocking the power of diversity. They embed inclusion and equity within the HR strategies and practices students learn. Distance learners gain practical tips and insights on institutionalizing a culture of inclusion, counteracting bias, and shifting exclusive workplace habits.
Ethics is a cornerstone of any program worth its salt. Master's program students should study every stage of the HR life cycle. A quality curriculum includes recruitment, onboarding, talent development, retention, and off-boarding. Professionals should implement ethical strategies and best practices to drive employee engagement and manage workplace issues effectively.
What Can You Do with an Online Master's in HR Management?
With all the monumental business, technological, and world changes of the past several decades, one thing remains the same – an organization is only as good as its people. Regarding people's business, it is and will continue to be the responsibility of human resource professionals.
Do you enjoy working with others?
Do you like being involved in improving things?
Do you want to ensure people are in the right jobs to help them and an organization succeed?
If you answered yes, then human resources through a Master's in Human Resource Management is the right degree for you.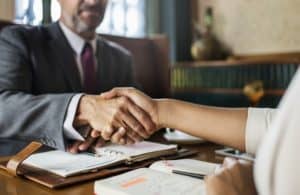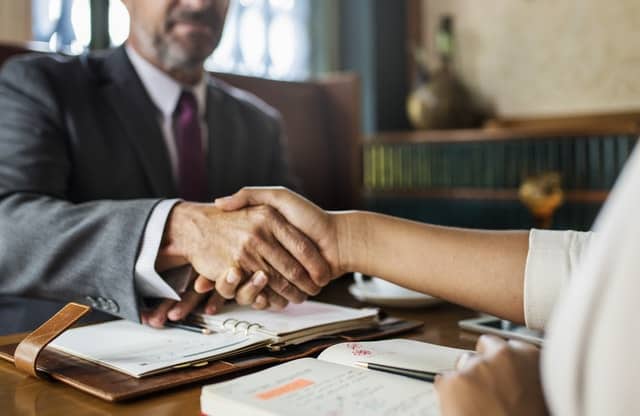 An HR management degree focuses on courses and learning objectives that relate to helping you acquire knowledge and grow in critical areas. You can become a strategic partner who helps advance your company's mission. Properly trained HR managers drive their organization's compensation and benefits, employee relations, organizational change, training, and development.
As new organizations form and existing companies expand their operations, the demand for human resource managers will increase. They will need to administer, oversee, implement, and grow programs.
Are you looking to go far in HR management? Consider a degree program that gives you access to additional certifications, such as:
Career and Salary Information
Job titles for online Master's in HR management graduates are varied. They can include:
The Chief Learning Officer.
VP of Human Resources.
Compensation and Benefits Manager.
Training & Development Manager or Facilitator.
Compensation.
Benefits & Job Analysis Specialist.
Program Administrator or Evaluator.
HR Practice Leader.
And many more.
Human resource management professionals fill critical roles at the highest levels. They deal in the areas of diversity and inclusion management. Their reach includes management and labor and factors affecting human behavior.
A professional education helps HR managers help their organizations examine short- and long-term goals. They can ensure proper planning, identifying, hiring, and training of top talent for all positions.
Graduate students with an online Master's in HR management have sought-after skills. They advise on the critical issues of:
Compensation and benefits,
Employee and labor relations,
HR development,
Strategic management, and
Workforce planning and employment.
Wages for professionals with a master's degree in human resource management are competitive. The median annual wage for HR managers is well into six figures, according to the U.S. Bureau of Labor Statistics. Top managers make even more, and there are over 190,000 jobs. And students can rest assured because the employment of HR managers should grow 5% percent through the year 2032.
Top 10 Human Resource Management Careers
What Will I Learn in an Online Master's in HR Management?
This degree provides knowledge and skills for human resource managers. Here are some skills that distance learners will establish and sharpen during their coursework.
| | |
| --- | --- |
| Communication | Human resource managers use excellent verbal and written communication skills to succeed. A clear understanding of decisions, processes, and policies often contributes directly to an organization's success. |
| Organization | Human resource managers balance many complex and interrelated tasks. They must keep these tasks organized. The curriculum within an online Master's in HR management includes the tools needed to accomplish them. Graduate students learn how to stay organized and achieve their goals effectively. |
| Leadership | HR managers lead HR teams of all sizes. These can include many types of professionals. Leading teams effectively contribute to a department's overall ability to provide for a company's needs. |
| Coaching | Human resource managers provide guidance and advice to enhance employee performance. At the managerial level, HR professionals may coach employees in other departments or those on their team. This task helps employees do their best, benefiting the company or organization. |
| Technology | Many HR departments rely heavily on technology to accomplish their tasks. Online job boards, evaluation software, and virtual onboarding help an HR department function properly. Human resource managers are most successful when they can master the technological tools in their department. They are free to make meaningful decisions regarding their application in various situations. |
Admissions Requirements for an Online Master's in HR Management
An online master's degree is a great way to gain in-depth expertise and advance a career. It starts with upfront research to determine which program is the best fit. You want a program that interests you, that you qualify for, and that you can apply to smoothly.
How do you know if you are eligible for an online master's in HR management? Specific requirements vary by degree, program, and business school. However, there are commonalities between online master's programs when considering prerequisites and application requirements.
Online master's degrees typically require the completion of an undergraduate degree. Business schools also prefer an undergraduate GPA of 3.0 or higher. It is common for B-schools to require applicants to post entrance exam (GRE or GMAT) scores as part of the application process. Institutions like Franklin University require a 2.75 minimum GPA. This university requires candidates to take an entrance exam if they do not meet the GPA criteria.
You can expect to find various prerequisites. Some programs feature no required courses. Other programs expect the completion of highly specific or technical courses that must be taken before graduate students can begin the online master's program.
How Much Does an Online Master's in HR Management Cost?
Here are three excellent online Master's in Human Resource Management programs to better understand how affordable this program can be for today's distance learners.
Wayland Baptist University is a Christian school dedicated to developing HR leaders prepared for today's management environment. This attractively priced online master's degree offers HR courses. Enrolled students learn about diversity management, compensation, career development, management, and employee recruitment and selection. Graduates leave the program with valuable HR knowledge. HR students gain skills in management, leadership, and communication. Average Graduate Tuition: $11,250/year
Bellevue University features a Master's in HR online that prepares graduate students for leadership jobs in human resources. The curriculum aligns with SHRM guidelines. It covers workforce diversity and inclusion, metrics and evaluation, and legal and ethical issues. This online program is affordable. It follows a cohort model, giving distance learners a unique chance to move through the program with a group of peers, one course at a time. Average Graduation Tuition: $10,170/year
The University of Maryland Global Campus offers an affordable online Master's in HR management. This is a specialized program created by industry experts and employers. The affordable online master's degree is perfect for entry-level and mid-career professionals. Workers looking to change careers will also benefit from this flexible program. Average Net Price: $8,244/year in-state
How Long Does It Take to Get an Online Master's in HR Management?
Distance learners can earn a master's degree in HR management in one year. Some graduate students want to juggle their studies with a day job. Many business schools offer degree programs that can be pursued over two years. Some schools have more flexible options combining online and part-time courses, so graduate students can take five years to earn their Master's in HR management.
Is Getting an Online Master's in Human Resource Management Worth it?
There are many benefits to getting an online Master's in Human Resource Management. Graduate students seeking this credential are becoming more experienced, profitable, and knowledgeable.
Growth of Expertise: Earning a master's degree in HR online or on campus will assist you in many ways. Your understanding of how to manage complex issues at work increases. This degree will help you become an expert in HR and qualify you for higher-level jobs.
Growth of Knowledge: An online Master's in HR management can help you become more knowledgeable in the human resources field. You will enjoy more influence on company decisions. HR managers become assets to the business they work for and improve your job stability.
The Best Schools Offering Online Master's in HR Management Degrees
These are the 10 best Online Master's in Human Resource Management programs offered by top business schools. The schools are listed in alphabetical order.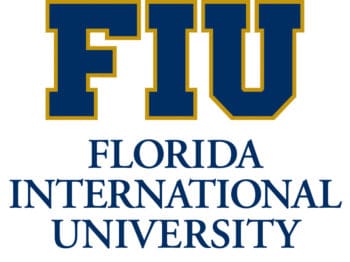 One of the nation's best online Master's in HR Management programs is offered at the Alvah H. Chapman Jr. Graduate School of Business at Florida International University. Business leaders know small steps can lead to significant changes. As distance learners think about the next move in their HR careers, they should consider where FIU's master's degree can take them. This online Master of Science in Human Resource Management accelerates careers. It prepares students for leadership roles in an increasingly international workplace.
Enrolled students develop a strategic staffing vision. They empower corporate culture and shape organizational change. These innovative, career-relevant courses benefit from input from HR industry executives. All graduate students learn from practitioners in the field. These experts understand the changing calculus of the HR industry as it transforms. Renowned faculty provide feedback and guidance every step of the way. The FIU Online experience offers a lot to today's master's students.
Accreditation
AACSB, Southern Association of Colleges and Schools, Commission on Colleges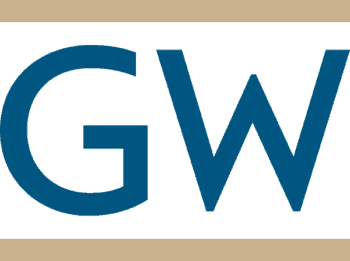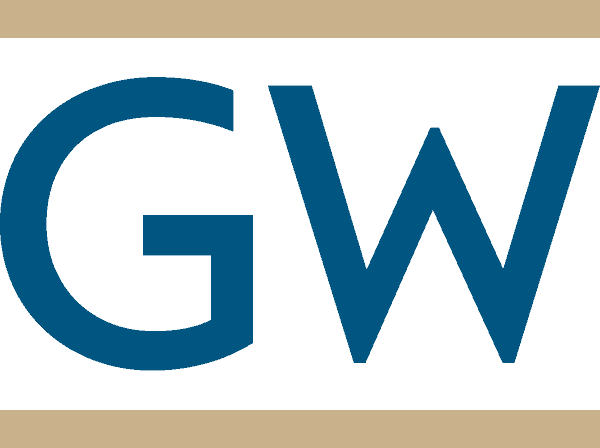 The School of Business at George Washington University provides one of the nation's best online master's in HR management programs. The Master of Human Resource Management (MHRM) provides graduates with the skills and knowledge they need to excel. The human resources field is vital to the operation and success of all organizations. Graduate students planning on starting careers in HR and seasoned professionals seeking new insights will thrive in the program. In-house practitioners and external consultants will benefit by understanding human capital's critical role in business.
Enrolled students learn the latest human capital theories and cutting-edge practices. Topics include leadership, diversity and inclusion, change, and employee development. The curriculum draws on the unique strengths of the George Washington School of Business. Online students learn from top researchers in applied topics. Lessons include team leadership, human performance management, and leadership development. The excellent online Master's in HR Management is worth a second look.
Accreditation
AACSB, Middle States Commission on Higher Education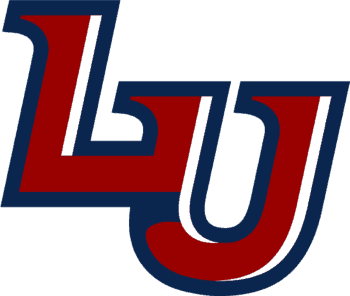 An excellent online Master's in HR Management program is at Liberty University's School of Business. Liberty's entirely online Master of Science (MS) in Human Resource Management is a solid choice. This degree program has no set log-in times or required intensives. Enrolled students further their education from the comfort of home. They remain committed to their jobs, families, and communities as they pursue their degrees.
Liberty leaders aren't satisfied with mediocrity. Program architects hold fast to their commitment to academic excellence. Graduate students have access to expert professors and vast research resources. The business school offers a world-class online learning environment. A brick-and-mortar campus backs all online degree programs. The university has been a pioneer in distance education since 1985. HR management program leaders understand what it takes to develop an online degree that challenges distance learners to grasp new concepts while respecting business students' commitments.
Accreditation
ACBSP, Southern Association of Colleges and Schools, Commission on Colleges

Purdue University's Mitchell E. Daniels, Jr. School of Business features an online Master's in HR Management program. The online Master of Science in Human Resource Management (MSHRM) program is for highly motivated learners. Candidates are encouraged to complete the entirely online, 30-credit degree program in a flexible format that recognizes working professionals' needs. No one enrolled in the program must put their life on hold as they pursue this stellar degree.
Distance learners glean from the same instructors who teach the top-ranked in-residence Master of Science in Human Resource Management. Purdue's faculty and dedicated staff ensure master's students develop skills to work across functional boundaries and in cross-disciplinary teams. The online Master's in HRM from Krannert prepares graduate students to pursue many career paths. Graduates go on to work in Change Management, Organizational Effectiveness, Organizational Design, and other HR fields. Enrolled online Master's in HR Management, students enjoy access to an excellent curriculum and accomplished instructors.
Accreditation
AACSB, Higher Learning Commission

Saint Joseph's University's Haub School of Business features an excellent online Master's in HR Management. This Master of Science in Strategic Human Resource Management at Saint Joseph's helps students differentiate themselves from their peers. Graduate students learn how organizational success depends on a strategic understanding of human resources. Program leaders understand that managing human capital is essential to the success of every organization. Today's competitive environment reveals constant changes in technology. Global competition and government regulation are common factors.
Saint Joseph's online MS in Strategic Human Resource Management is a ten-course degree. The 30-credit online program covers all management aspects within an organization's human resource division. This graduate degree in HR enhances and develops your ability to guide organizations toward their goals. It features a high-level and robust human resources strategy. The Haub School of Business hits home with this online Master's in HR Management.
Accreditation
AACSB, Middle States Commission on Higher Education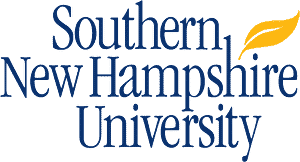 Southern New Hampshire University's School of Business offers an online Master's in HR Management. The role that human resource professionals play is evolving. HR professionals must learn from technological changes, the mobilization of a modern multigenerational workforce, and the rapidly changing economic landscape. SNHU's online Master of Science (MS) in Human Resource Management equips human resource professionals to become strategic leaders in HR. They learn creative decision-making skills, data-driven problem-solving, strategic management techniques, and ethics they need to forge a path for workers and the organizations they represent.
The Master's in Human Resources program cooperates with the Society for Human Resource Management's (SHRM) guiding principle. Human resource professionals must be prepared to play a vital role in the success of today's agile organizations. This distance degree focuses on the essential competencies identified by SHRM. Students learn about employee and labor relations, recruitment, legal and ethical issues, technology, and the changing workforce. Tomorrow's business leaders get training within this online Master's in HR Management.
Accreditation
ACBSP, New England Commission of Higher Education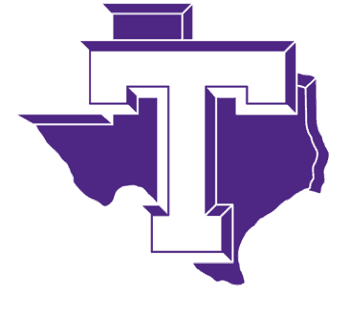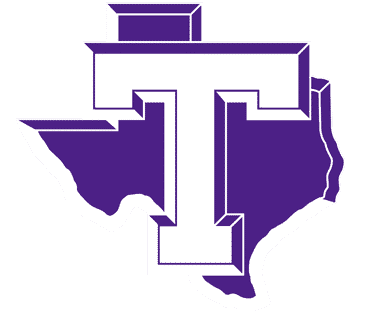 Tarleton State University's College of Business Administration offers an excellent online Master's in HR Management. This entirely online Master's Degree in Human Resource Management prepares students to manage people and pursue career advancement in organizations. The program is highly relevant and specialized. Tarleton State's Master of Science in Human Resource Management (MS-HRM) develops competencies in current industry practices, including: 
Labor relations, 
Recruitment, 
Compensation, 
Benefits administration, 
Hiring, 
Training and development, and 
Risk management. 
The program is perfect for working professionals. Online human resources students enjoy flexibility and convenience. All courses are offered entirely online. Enrolled students earn their accredited Master's Degree in Human Resource Management in under two years. They balance other responsibilities such as family and work. Most enrolled students are already working in the HR field. They are looking to increase their knowledge and skills. Earning this online HR degree at Tarleton is cost-effective. You can distinguish yourself in the job market and open opportunities for higher-level positions in human resources.
Accreditation
ACBSP, Southern Association of Colleges and Schools, Commission on Colleges

The School of Business at the University of Connecticut features one of the nation's best online Master's in HR Management programs. UConn's Master's in Human Resource Management (MS in HRM) is entirely online. The 33-credit graduate degree is a highlight of the top-ranked business school. The online HRM degree offers active professionals the convenience and flexibility of an online Master's in Human Resources. The program is delivered asynchronously by the same expert instructors as the on-campus programs. UConn students earn their MSHRM with classmates with diverse professional backgrounds nationwide.
Distance learners can utilize career advancement opportunities in Connecticut's career development office and professional resource centers. They gain access to the School of Business global alum network of nearly a quarter of a million graduates. Courses include: 
Diversity and Inclusion, 
Interpersonal Relations, 
Influence and Ethical Leadership, 
Business Acumen and Strategic Human Resource Management, and 
Human Capital and Workforce Capability Development. 
This excellent program is one of the best you will find.
Accreditation
AACSB, New England Commission of Higher Education
The Walker School of Business & Technology at Webster University features one of the nation's best online Master's in HR Management programs. Enrolled students gain the knowledge and skills they need for successful people-focused careers. Employers know that their workers are integral to organizational success. Graduate students learn the art of attracting, motivating, and retaining a diverse workforce with a Master of Arts in Human Resources Management from Webster University. The business school is a leader in global education.
The MA in Human Resources Management focuses on the knowledge needed for successful careers in HR. Distance learners pursuing an MA in HR Management learn to apply analytic techniques and theories to solve issues in an evolving environment. They can also implement strategies that support employees. Staffing, employment law, and training coursework builds on the student's existing knowledge and experience. Distance learners dive deep into the topics most pertinent to them. This online Master's in HR program is one of the best you can choose.
Accreditation
ACBSP, Higher Learning Commission

The College of Business at Western Governors University offers an excellent online Master's in HR Management. This human resource management master's helps professionals in human resources enhance critical leadership skills. They earn the credentials needed to take their careers to higher levels. Current and aspiring HR leaders earning their master's degree at WGU discover it is a significant next step in their professional development.
Specific skills are precious for successful workers in the HR field. Enrolled students learn many of these skills in the human resource management program. Coursework includes lessons on talent management, policy and procedure strategy, HR technology, and diversity, equity, and inclusion in growing organizations. The online master's program in HR management from WGU gives students the skills and credentials to succeed. This master's degree isn't the only credential they earn. The program contains a WGU HR Technology and Analytics for Decision-Making certificate. This online Master's in HR Management will direct your human resources career forward.
Accreditation
ACBSP, Northwest Commission on Colleges and Universities
Getting Started in Human Resource Management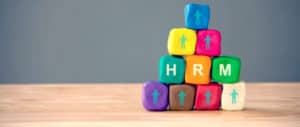 Online Human Resource Management programs offer flexibility that allows professionals to balance their education with their work and personal commitments. They equip professionals with the specialized knowledge and skills required to excel in the field of human resources. These Online HRM programs ensure that professionals receive up-to-date knowledge and insights relevant to the evolving HR landscape. Staying current with industry trends and practices is vital in HR roles, where policies, regulations, and technologies are constantly changing.
Earning a Master's in HRM can open doors to higher-level positions within the HR field. This advanced degree demonstrates a commitment to professional development and signals expertise in HR management to employers.
Are you ready to further your education in HR? Start searching for an accredited business school with the courses needed to obtain your online Master's in Human Resource Management. You can contact each university you are interested in and ensure they have the program you need.
Related Resources:
Ultimate Guide to Becoming a Human Resource Specialist
Best Free Resources for Human Resource Specialists
Best Online HR MBA Programs