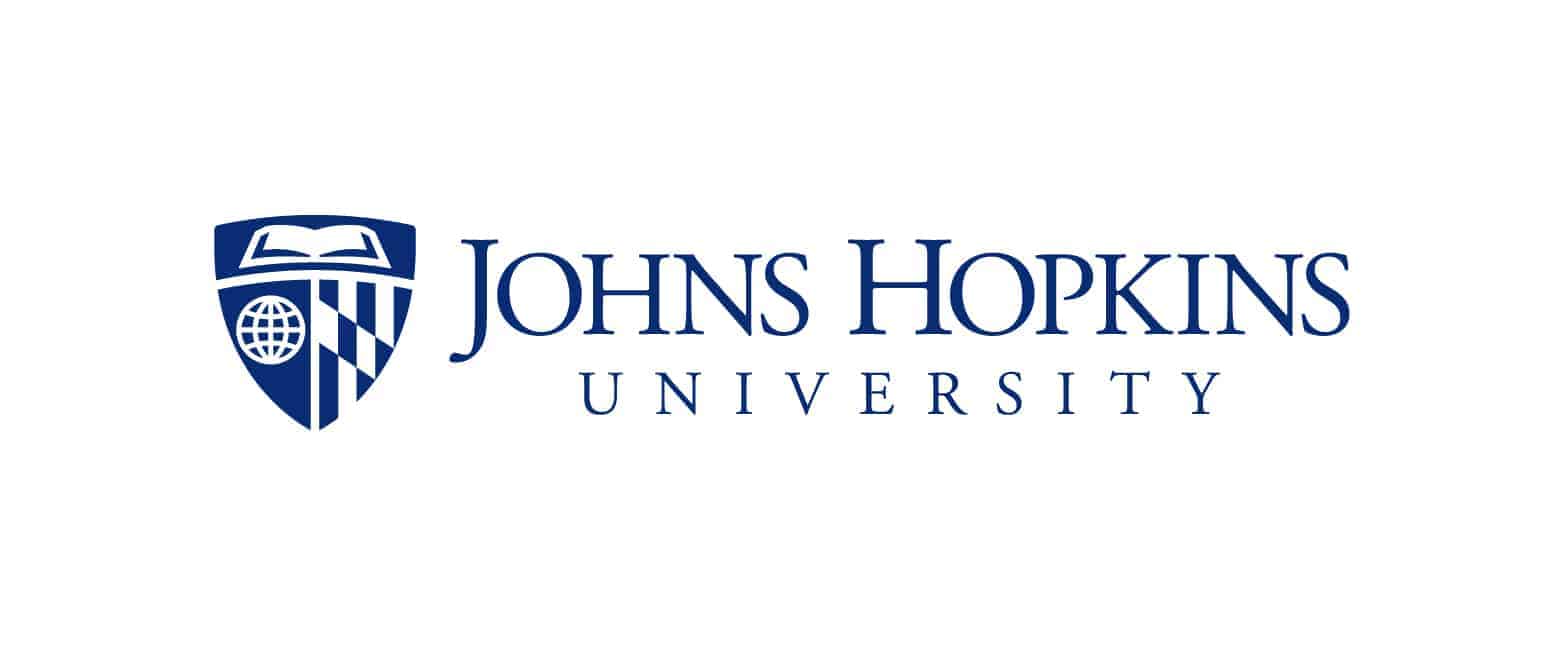 Accreditation
AACSB, Middle States Commission on Higher Education
Johns Hopkins University was founded in 1876 and is considered the first research university in the United States. U.S. News and World Report ranks the undergraduate programs 10th among National Universities. In 2007, JHU added the Carey School of Business. Carey School of Business carries on the stamp of excellence JHU is known for, and already holds accreditation through the prestigious AACSB. Business students can earn their degree from the Harbor East campus in Baltimore, MD or from the Dupont Circle location in Washington, D.C. Graduates have entered executive-level careers with Deloitte, Siemens, JP Morgan, Carefirst, IBM, Google, and Bank of America.
Education
Students can choose to study part-time or full-time. Students in the Global MBA view the world as their classroom. This innovative 54-credit hour program immerses students in an international experience through the Innovation for Human Class. In this course, students will research the cultural, political, and economic challenges of a region before setting off to make a difference in a country such as India, Ecuador, or Peru. Additional experiential learning experiences include Diversity to Market, City Lab, and Health Services Improvement. These classes provide students with the opportunity to engage in research in a lab setting and transform that data into solutions to solve real-world problems. For example, a group of students recently created wearable technology to reduce workforce injuries. Students also choose a concentration in Entrepreneurship, Financial Businesses, Health Care Management, Marketing, or Real Estate and Infrastructure. STEM-Designated Master of Science degrees in Business Analytics and Risk Management, Information Systems, and Finance are also offered. Finance students can select a concentration in Econometrics. Other MS degrees include Health Care Management, Marketing, and Real Estate and Infrastructure. Students can also earn a dual degree by combining their MBA with an MD, JD, Doctor of Nursing Practice, Master of Public Health, MS in Biotechnology, Applied Economics, Communication, MA in Government or Design Leadership, or an MSN in Health Systems Management.
Student Life
Approximately 2,600 students from 60 countries worldwide choose to attend the elite Carey School of Business annually. Carey students are sure to find clubs that meet their interest with 19 organizations categorized by industry and professional organizations, identity and cultural organizations, and innovation and impact. Professional organizations available to business students include the Johns Hopkins Graduate Consulting Club, the Private Equity and Fintech Organization, and the Real Estate and Investment Association. Students can find support, as well as a place to serve, with the African Business Club, Out for Business, Women in Business, Net Impact, and Volunteer Corps.
Online Programs
Students can earn the 54-credit hour Flexible MBA fully online. The average student takes about two and a half years to complete this program, but students can take up to six years. Concentration options include Financial Business, Health Care Management, Leading Organizations, and Marketing. The Business Communications and Leadership in Organizations courses require three-day residencies, and the Negotiation course requires a full day and a half residency. Students can also earn an MS in Finance, Health Care Management, or Marketing online.
SEE ALSO