Business courses are a great way to learn new practices and stay up to date on trends in the global economy and technology. Working professionals trying to balance a career and family responsibilities may find the idea of continuing education in business impossible. Online learning continues to develop and improve each year. Some critics thought degrees like the online MBA would never catch on or attain the high level of respect a traditional master's program enjoys. As time goes on, many highly reputable business schools have offered online MBAs and other forms of business training.
What if it was possible to take advantage of a business school's offerings without ever having to pay a dime in tuition? Remarkably, distance learners now have many options in this realm. There are presently countless hours of online courses available to business students and professionals utterly free of charge. Topics within these courses are as varied as the areas of business they represent. Students can take a free course on financial marketing, executive leadership, ways to think like an entrepreneur, using social media, and how to successfully negotiate in business.
The ultimate benefit of these programs lies in the cost-to-benefit ratio. The advantage of these courses is clear. Respected professors and authors provide excellent content through readings, video lectures, and audio recordings. Classes are offered by incredible institutions of higher learning like the Massachusetts Institute of Technology, Stanford, Duke, Harvard, New York University, and more. The cost? Zero dollars. Students pursuing these free business courses can save thousands and thousands of dollars by receiving the same excellent instruction that traditional students are exposed to.
Ranking the Best Free Online Business Courses
With so many options for free online instruction available today, we have put together a ranking of the best free online business courses currently available in the nation. Many of these courses are found on sites like Coursera.org, Edx.org, through iTunes, and on business school websites.
To find the best free online business courses, we focused on overall reputation. Thus, these free, 100% online courses that are offered in a business or business-related field are ranked according to their school's College Consensus Score. This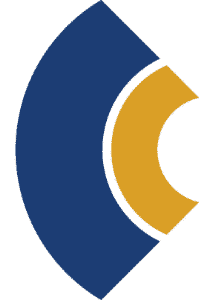 Score combines publisher scores and student reviews and gives us the ranking of the Best Free Online Business Courses available.
The world of Massive Open Online Course (MOOC) continues to expand on what seems like a daily basis. What started as a suspicious and maybe a too-good-to-be-true area of business and online education has continued to develop into a reputable source for information and training. Ivy League universities like Harvard and Yale feature a plethora of free online course content that is taught by distinguished members of their teaching staff.
Some Popular Specialization Topics for Free Online Business Courses
Since free online courses are a great idea for students wanting to be exposed to excellent content without the need for it to result in credits toward a degree or a formal certification, it is important to see what topics are the most popular in online business training. One of the most popular subjects currently offered within the MMOC realm is that of entrepreneurship.
Entrepreneurship is a hugely popular subject as everyone has a dream of being able to set off and build a successful brand or company. Shows like Shark Tank celebrate the trailblazing way in which entrepreneurs design products and then work to market them for financial success. Stories of some of the world's most famous entrepreneurs like Steve Jobs, Jeff Bezos, and Warren Buffett continue to inspire and motivate us to consider what riches and glory await those who set off for their destiny as an entrepreneur.
High risk and high reward go hand in hand. Entrepreneurship is a popular subject to consider because many people who consider cutting ties of a regular job with a consistent paycheck never make a move on their dreams. If the saying goes, "a bird in the hand is worth two in the bush," the fear of what might happen if they fail keeps many potential entrepreneurs from moving forward to becoming one.
That is what makes taking a free course on entrepreneurship so attractive: there is much to gain in principles and tactics an entrepreneur should take without any loss of investment in paying for the class. Much like all free online courses, there is no drawback if tuition has not been paid for the instruction. While one may claim that the true cost when sitting in on a class is the time one spends, there is a fair certainty that within a class on entrepreneurship, solid ideas will be shared and nuggets of motivation will be offered to students.
Another solid theme many students are attracted to when considering a free online course in business, is marketing. Like entrepreneurship, a marketing course is creative in nature but also deals with time-tested principles that will help shape a marketer's habits and education. Social media has changed the way we communicate with each other, and it has changed the way organizations advertise.
Why It Is Helpful to Keep Learning?
Once professionals in business complete a time-intensive degree like an undergraduate in business or an online MBA, there may be a temptation to take a break from the classroom and continuing education. The problem with taking a break from learning once you land the job is that your perspective does not have the advantage of staying abreast of new ideas and innovative trends in business and technology.
Leaders in business do not rest on their laurels. It is common knowledge that leaders must continue to stay learners. While the precise numbers vary based on sources, CEOs of all types of organizations have a reputation for being avid readers. Editorial journalist Kayla Heisler writes that the average CEO will read over sixty books a year. While Warren Buffett may read over 500 pages per day, getting into the practice of becoming a better reader is as easy as beginning with 10 to 15 minutes of reading each day and raising that time limit over weeks and months. Some favorite titles that seem to make business leaders' list include The Design of Everyday Things by Don Norman, The Intelligent Investor: The Definitive Book on Value Investing by Benjamin Graham, The Brothers Karamazov by Dostoyevsky, The Road to Character by David Brooks, and Blink: The Power of Thinking Without Thinking by Malcolm Gladwell.
The Difference in Motivation Between Professional and Personal Gain
We often will have different motivators that keep us tuned into learning things. Maybe a friend recommends that you take up an interest in photography, archeology, or carpentry. Maybe it was your childhood dream to learn how to fly a plane or figure skate. Maybe you always intended to learn a different language, or even a computer language. Lifelong learning for personal gain enriches one's life with the things that spark an insatiable curiosity. This happens not because one sees the financial or career benefit in it, but because he wants to know the how, what, and why of a subject. The subject may have personal significance, like learning about genealogy to understand your family roots, but it does not take enrollment in a formal degree program to develop personal interests.
A Lifelong learner can also strengthen and round out the needed professional skills in the world of business. Technical skills, like gaining an understanding of how to be proficient in programs like PowerPoint, Excel, or Java, are always needed in business. Many organizations offer free training in areas of technical and leadership development because trained employees are able to offer more to a company. Professionals should always check with office managers and HR reps to see if learning opportunities like classes, seminars, conferences, and expositions are available to workers and compensated by the company. Opportunities like those are usually strictly optional, but taking advantage of chances to grow professionally by acquiring a new skill may give an employee a professional edge.
No matter what motivates a business professional, the act of continuing to learn more, whether through personal study, taking free online business courses, or entering into a formal management degree like an online MBA will always pay off big in the end.
Related Resources:
Best Free Online Accounting Courses
Best Undergraduate Business Programs
Best No-GMAT Online MBA Programs
Best 1-Year Online MBA Programs